The new world advertisements like this one will be remembered forever. 1 weird trick added 19865 email subscribers and $1000's to my account for free.Join my free funnel system and I'll show you how it's done."
I am all ears… and I move on by activating my subscription.
My Funnel Empire Review
Auto-pilots and timer countdowns…Why it has to be like that?…the answer is very simple….You, the people are searching for such opportunities, is the truth, it hurts though but you make these bad promoters richer.
His name is Bryan Winters and the voice reminds me someone that is producing video testimonials.Although I am not 100% sure I feel already disappointed from the overall futuristic atmosphere.
The first proof, he is scrolling the page showing us his bank accounts….But hey, this is a video production, remember?….Do not fall for the hype yet. I can produce any video I want showing exactly what I want.
But what the eyes see, the mind believes.
The story unfolds…
Back in 2009, he hit a huge road bump in a very successful online business and as a result, he was making millions of dollars.But it was a divorce that turned his life upside down.
Go on, feel sorry for him, he is playing with your emotions if you don't know that already.
More blah blah blah … and now here is an email that changed everything, once again…Sign up below and you will able to earn within minutes, absolutely for free….OK, let's fill some bank accounts with real dollars.
I could not even get into that system, maybe they have some broken code..But anyway, I believe I am not missing something very important.
The video presentation
The voice…Here is how I made $10,000 doing nothing but sending emails out to my list, the voice continues. Activate your funnel for free. Autopilot leads in 2 clicks. Stop trying to build a cash on demand list 1 subscriber at a time. Instead, activate the list hack that sent me 20,000 free subscribers on autopilot.
The easiest money in the world.
The new funnel will be ready as Bryan and I are filling the last details. All I have to do right now is to activate the funnel for FREE.
How it Works
OK, it is a system created in order to be used by marketers that want to get leads. You use the system to get email subscribers, all supposedly for free.
As you invite others into the FREE system through your new funnel, your referrals will receive their own duplicated funnel just like this one, he means the page I'm on right now. He calls that a double squeeze page, one of his secret income weapons. Moving on, your referrals will be sending traffic into their funnels, their visitors will land on a double squeeze page, hardcoded with your email list information…
That means, according to the voice, you will gain thousands of subscribers, each one worth at least $1. That means you are receiving thousands of dollars for free.
He underlines..
The sky is the limit. There's no cap on how many spam free optin autopilot subscribers you can receive with this revolutionary system. When you activate the funnel for free, you are subscribing to just 1 more funnel member's free email list but you can easily unsubscribe at any time.
The next step – The promise
Subscribe below to instantly activate your Free Funnel for up to 25+ daily autopilot leads.
Activate autonomous income
The final easy step for getting your new funnel tricked out for maximum income. He insists that I watch the video till the very end, because this is where he shows how to instantly activate my new funnel (site) to stuff my account with up to $738 per visitor. Really, one visitor on my site will generate for me around $700. Not bad, I mean it is tempting. Let's see.
This proven system can make you money in 2 big ways.
#1 – Building you a massive cash on demand email list of subscribers potentially worth $,1000's.
#2 – The funnel is busy, new subscribers are being added to your list
In other words, he is essentially getting paid to build his email list, as every new subscriber is introduced to a series of high converting offers. That means he can't lose. Even when he does not make a sale, a valuable email subscriber is being added to his list.
And that is all true my friend, he is making money. The question is….Will you?….wait….let's move on
The voice highlights that this system can work in the exact same manner for you. It's a proven income blueprint. All you have to do is monetize your funnel. That means, bring new referrals into the system, in order to introduce them to new offers, then to some more and then a little more.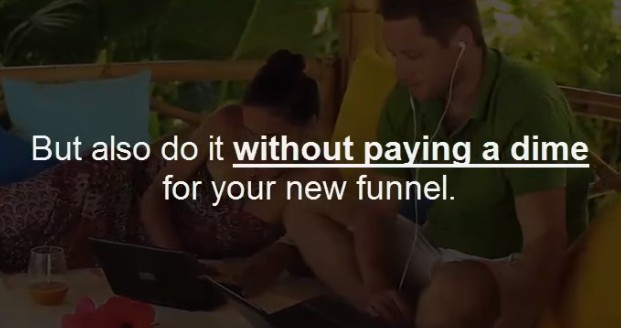 The Income Hack
Your new funnel has 5 special product offers already built into it, beginning on the next page. This enables you to get paid up to 5 times by every visitor that clicks through your funnel. Many people order multiple offers at once. But what really sets your sales and conversions on fire, is incentivizing an offer with an irresistible Free bonus offer.
The incentive, as you may have guessed, is that he'll monetize your funnel for Free, on the fly, for whichever of the 5 offers you join.
Buying direct, you'd get a great product at a great price. But joining the "My Funnel Empire" the funnel gets you the same product at the same price…and the unrivaled opportunity to begin building your own Funnel Empire with a fully monetized funnel…
A funnel system that he could sell stands alone for a high ticket fee. Yours Free.
You can monetize your funnel with as many of the 5 available offers as you'd like. Not only you are receiving commissions on every subscriber who joins an activated offer directly through your own funnel, the autonomous income builder automatically hardcodes your affiliate links into the funnels of your referrals….For every offer that you have activated in your funnel, but that your referrals have Not activated, meaning their would-be commissions are funneled straight into your account. All on true autopilot.
An empire…
Direct response subscribers
Autopilot subscribers
Direct response income
even…True Passive Income
What to do next
Click the continue button below, you will have the opportunity to join the Special Offer #1. Click the Join button, and right after you order, go to the product access page or member's area, locate the 4 digit MFE code. This secret code is your 'free key pass' enabling to instantly monetize your funnel on the fly for the offer you've just joined. Then, copy that code and enter it in the special offer activation box.
Duplicate the same actions to monetize your funnel with special offers 2 through 5 or however many offers you're comfortable with.
Your funnel income potential increases with each offer you activate. If you skip this step altogether to continue with list building only, be aware that you'll lose up to $738 on every subscriber you get.
Each special offer is guaranteed but getting a refund deactivates the special offer in your funnel.
Bottom Line…according to its creator
If this is not the biggest no-brainer in the history of the internet, then he does not know what it is…Because you have nothing to lose, and an income system to unleash on your past failures and burning desire to succeed.
But I do know what it is Bryan…and it's a no-brainer indeed. But for who?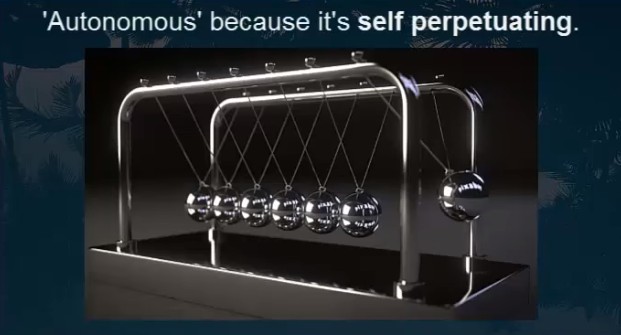 Special offer 1 of 5
CashBlurbs.com – activate now to pile up unlimited $10 monthly commissions paid to your ClickBank account by everyone that joins your funnel, including both direct and autopilot commissions.
And here we roll
Hey, I am Greg Hughes, on behalf of Cash Blurbs founder Bryan Winters, to fill you in this opportunity. An online traffic revolution.
What you get
Free featured ads
Free banner ads
The CashBlurbs offer can be found on ClickBank. The average $91/sale commissions indicate another Bryan Winter's product. Another traffic related product to bring you massive traffic on autopilot.
I think we had enough, I have tested numerous similar products, and this is no different at all. I move on bypassing this 1st offer.
In the meantime
Bryan did not lose the chance to bombard me with another offer sent via email. The Dumb Little System. He is unstoppable!
Member's Bootcamp
Intro to the Autonomous Income Funnel
How to set it up in 2 quick and easy steps
Activating your income
Activating autopilot leads
Autoresponder set-up
Ready-made email follow-up messages
How your autonomous funnel system works
How you get paid straight to your account
How to get easy traffic
Taking action
The admin explains how the dashboard works. How to setup your links and ClickBank ID, he introduces Aweber as an email hosting service and other products/services like InfoGoRound, Udimi, Facebook solo ads group, Solo ads directory, solo ads vendors, TrafficForMe, Ezines, Click.org and more…
What else is included
Email swipe files for email solo ads, for new subscribers, for existing subscribers, solo advertising, ad swaps, banner ad traffic, free traffic methods (YouTube, Facebook, Internet marketing forums – a quick overview half page long).
Bryan is not getting into details, you have to work on your own. This is not exactly a training program to help you. It's a funnel dashboard to enter your links, passwords, IDs, accounts in order to bombard people with offers (other products of Bryan mostly).
His email swipe files?….As expected, he uses the same email strategy as his own emails that arrive in my junk folder every single day. That particular email strategy is one I highly recommend to NOT use. If you want to succeed with email marketing, first you have to offer value. Bombarding tens of thousands of people with multiple offers in HOPE that 1 out of them will buy a product is not what I call creative marketing. It is not a business that I would be proud of.
But, at the end of the day, it's your call.
Final Words
Although it is a program that can make you money, I do not recommend it for a number of reasons. Read on for a full breakdown…
It's full of hype and its owner will try to sell you as much as he can. The offers won't stop. Every offer will sound like it's a once in a lifetime opportunity that if you pass by you'll end up losing money. This is what I call bad marketing tactics that are geared towards sucking money out of customers.
If you are a marketer that is promoting affiliate offers, then you already know how difficult is to find great products that stand out. Products that offer people something valuable in return for their hard earned money. This way, when you find such a qualitative product you can promote it on your own on your site and with other marketing tactics that you use.
There is no point in spending money on this product or similar ones. Why spending your marketing efforts to see someone else grant the most of the sales?…You can get paid straight from affiliate networks, product owners, joint venture partners when you refer people to them. Why entering a system that is designed to work mostly for its owner!
Do not spend money on systems that only promise you the heaven on earth. Instead, spend money on systems that teach you something. Programs that are designed to help people.
If you want to find out the most common bad marketing techniques then you can read my mini guide here.
Most of this kind of programs are working for the owners. And this one is exactly a real funnel, but a funnel for the owner. You pay money to enter the system as an affiliate trying to sell it to other affiliates. This is when you realize that you have to break even.
Then you start promoting the opportunity to others, hoping that they will find someone to sell it. That other 3rd person has to find others as the queue is gaining length.
This will force worse results for those that enter the funnel later, As recruitment stops, no products are being sold. Products, that, in reality, are the same creator's products and are only a ticket to enter a funnel. A funnel that is full of other alike internet sellers, trying to sell to one another. In the meantime, as more and more people participate the email list of the owners grows. And in the same manner, grow the commissions they grant on every sale made by you and other affiliates.
His business is growing, you are trying to make 2-3 sales to break even. Not a real business for you and for the ones you sell to. Everyone is in affiliation with the pseudo product/company. A few earlier players make some money. The majority loses money and around 20% might break even or lose a few dollars, that won't hurt them.
Overall, a business model designed to suck energy and resources from its members.Remember…from every transaction money is being transferred to the owner. He makes money, you are in doubt. Not a real business, or is it?
And why buy a product from My Funnel Empire list when you can promote that offer as it is without even purchasing it?…I can easily promote any product I find useful on ClickBank. And I don't have to pay in order to sign up as an affiliate. And this is the true meaning of affiliate marketing. It should be free for anyone to join.
If the My Funnel Empire product was better, and it was let's say an informational product on how to create something and sell it, then things would be different. But it's not. It is just a ticket for a funnel opportunity. I can't call 10 email swipe files and a dashboard a product. Mediocre at best.
Wait, there are better solutions
Throughout my online journey, I came across numerous very bad marketing programs. But, this is inevitable. On the other hand, I was fortunate enough to find programs and trainings that worth a million dollars but are not sold at that price. In fact, they are sold at very logical, competitive prices that absolutely worth in buying. Programs and solid comprehensive trainings that can help you create a business from scratch.
I speak from experience, as those exact programs transformed my business and knowledge. I run a website that is alone a multiple income stream asset in the most competitive niche of the market. It's growing day by day, if not hour by hour. I know that the future is brighter ahead. Now as I gain momentum my business expands. I am not only promoting affiliate offers, as I did in the beginning. Now I have clients in the local and global market. I am creating my first products and own trainings and looking to expand both in offline and online ventures.
Building an internet business has never seemed so profitable when I got started. …If I only knew.
I am talking about programs that are geared towards helping you create a business and sell products and services to the market. Rather than, programs that are focused in sucking money out of you.
Yes, let me confirm your suspicions. Money can be made online, big time, but you won't find success by following bad programs that are promising 'easy money'. Forget about easy and focus on working. There are trainings, programs, lessons and all the tools you need in order to create something for you and your family. It does not matter the background, experience, skills you have.
Anyone has a passion, and that passion can be turned into a multiple income streams business. You just have to follow the steps I am revealing.
If you are serious and want to create a better future for you and your loving ones, then you can try any of my top recommended programs. I would not recommend a program that it is not complete. My reputation is at stake here, and this shows exactly how serious this business model is.
Any of those programs can help you create a business without any experience at all. These are step by step systems tested time and time again from me and thousand other entrepreneurs and marketers.
I have written reviews and published material for all of them.
If you decide to join any of those programs through my link, that means I am becoming your personal mentor for a lifetime, and for free. You won't have to spend any dollar for my advice and help. This is not a promise, this is my signature.
PS…I'm looking for serious people to work with, people that want to make a positive difference.
That's it, another review has finished, here on Web Market Support. I am waiting for any comments and thoughts.Till next time.
We Teach
Marketing &
 Business
Live on Zoom
Your host: Tasos Perte Tzortzis
Schedule an interview so we can evaluate where you are right now, your needs and goals, and we'll give you a detailed analysis of how the workshops work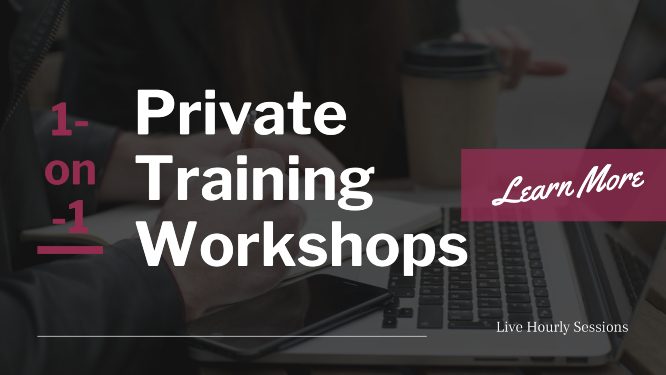 Tasos Perte Tzortzis
Business Organisation & Administration, Marketing Consultant, Creator of the "7 Ideals" Methodology
Although doing traditional business offline since 1992, I fell in love with online marketing in late 2014 and have helped hundreds of brands sell more of their products and services. Founder of WebMarketSupport, Muvimag, Summer Dream.
Reading, arts, science, chess, coffee, tea, swimming, Audi, and family comes first.