I founded WMS in December 2014. My goal at that time was to transform WMS into a digital marketing agency.
The project was strickty personal, meaning I would have to do all the work with no external help or employees until I was able to reach this 1st goal.
WMS started out as a marketing blog reviewing marketing and business related companies & products, blogging about the industry, and helping people by connecting them with legitimate companies and business opportunities. 
WMS as an affiliate marketing partner/publisher helped hundreds of companies sell more of their products and services and helped them acquire qualified leads and referrals.
WMS is all about:
Marketing & Advertising

Entrepreneurship & Business

Inspiration & Motivation

Web design & development

Wealth
You'll find:
Reviews
Articles
Lists
Statistics
Research
Case studies
Guides
Marketing & business training
december 2018 – 1st goal is reached
new wms departments…
I am very proud to announce that the "New" Services department is almost complete.
After thousands upon thousands of campaigns on this website, on social media platforms with multiple profiles and pages, search engines and various properties, hundreds of blogs posts, guides, lists, and articles about the marketing and business industry, after helping hundreds of companies increase their sales, leads, and referrals, and after the very first successful advertising services for selected clients, I decided to step forward with this new department.
Website development, hosting, and maintenance
Copywriting (storytelling, sales copy, product and landing pages, sales letters, email campaigns, ads and commercials, product launches, ventures)
Traffic acquisition (keyword research, SEO, competition analysis, content marketing, lead generation, campaigns, paid ads, social media marketing, email marketing, and more)
Ad space and content creation for companies and entrepreneurs that want to to get advertised here, on WMS.
Sponsored articles
Product reviews
Lists and comparisons
Interviews
Dedicated landing pages
Guest posting (free services)
Sponsored emails
Banners and ads 
Social media campaigns on WMS properties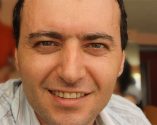 Tasos Perte Tzortzis
Marketing Specialist, Entrepreneur
Although doing traditional business offline since 1992, Tasos fell in love with online marketing in late 2014 and has helped hundreds of brands sell more of their products and services on the web.
He enjoys reading, music & arts, mathematics, chess, coffee, swimming, Audi, and playing with his kids.
Before 1992
my business βackground
As a teenager I was working part-time at my family's manufacturing exporting company, which was founded back in 1968, employing more than 50 people. This is where I learned a lot about businesses but after my graduation from the Business Administration University, my parents retired so I was left alone.
I decided to continue the manufacturing company, this time searching for new clients in the local market. Since then, I have founded and still run various offline businesses, including a hotel, restaurants, cafes, and fashion stores.
My latest project – November 2018:
A local store run by my wife. Handmade clothing & accessories, clothing repair.
Summer 1992
My university education
This is when I managed to pass the National GreeK University Entrance Exams at the age of 17.
I took the 10th entry position out of 350+ students in the Business Administration University of Macedonia, in Thessaloniki. 
This is when I first came across Marketing and Advertising. Beyond marketing my education included:
Business
Production
Economics
Sociology
Mathematics
Accounting 
English
My University Education in Details
Business 
Business Administration
Organizational theory
Organizational development
Business organization
Human resources management
Αdministration of small and medium-sized enterprises
Organizational cases of small and medium-sized enterprises
Operational research
Organization and practice theory
Μanagement theories and act
Quantitative case analysis
Βusiness strategy
Operational research
Operational research problems
Information systems development management
Information systems analysis and design
Computer science appreciation
Production
Production Management
Quality improvement
Environment
Strategic branded product management
Marketing
Consumer's behavior
Marketing strategy
Marketing psychology
Public relations
Advertising
Economics
Principles of economic science
The New European Economy
Working relations in the European Union
Economic education
International management
Ιnternational monetary relations
Modern ways of funding (leasing, factoring, forfaiting)
Microeconomic analysis
Macroeconomic analysis
Fiscal policy
Financial management
Sociology
Business and society
Industrial sociology
Mathematics
Financial management
Statistics
Mathematics of economics
Μathematical financing
Financial institutions and markets
Life insurance mathematics
Accounting
Cost accounting
Pre-determined cost accounting
Tax Law
Theoretical and applied corporate accounting
Financial Accounting
Income Tax Legislation
Commercial law
Commercial code
Commercial companies
General commercial law
Basic concepts of civil law
Right of scrutiny
English
English for students of management
English for students of economics
december 2014
Birth of a marketing blog:
the beginning of a new era
This is when WebMarketSupport was founded and I began my online marketing education.
December 2014 – today
My online
marketing/business
education
Online marketing
WordPress
Website development
Affiliate marketing
Keyword research
Niche and Market research
Competition analysis
SEO (search engine optimization)
Content creation
Traffic acquisition
Funnels
Trends
Statistics
Analytics
Customer's purchase lifecycle, customer's journey, customer perspective
Product reviews
User experience
Copywriting (headlines, sales copy, sales letters, emails, product pages, persuasion)
Web design basics
Visual marketing
Productivity
Planning
Email marketing
Video marketing
PPC (pay per click) marketing
Conversion tracking
Social media marketing & engagement
Local marketing
Freelancing
Dropshipping
eCommerce
Digital product creation
Marketing ideas
Profiting from Podcasts
Outsourcing & hiring
Business Ignition
My Online Marketing/Business Resources
COMPLETED TRAINING PROGRAMS, BOOKS, GUIDES, CHECKLISTS, PDF'S
Wealthy Affiliate 
Online entrepreneur certification courses (20 lessons)
Affiliate Bootcamp Training (70 lessons)
13 interactive classrooms
Weekly live video classes (marketing training on 'Hot' topics)
Affilorama
Online and affiliate marketing training (75 lessons)
Mirasee – Business Ignition Bootcamp (3-week intensive business training)
The 5 business model components
Validating business assumptions
Mapping your business and your bottlenecks
Steve Olsher
Podcasts monetization blueprint (book)
Get clients from podcasts (eBook)
What is your what (book)
Ray Edwards (copywriting)
How to write copy that sells (book)
The perfect sales letter (PDF + checklist)
How to create

 

cashflow

 

on command (book)
The 2 Billion sales letter (book)
The 5 stages of launching a predictably profitable sales funnel
The million dollar sales letter blueprint
7-figures sales letter template
The overnight marketing miracle
Why marketing fails
Why every business needs a sales letter, and how to write a killer one
How to use your killer sales letter to actually make money
RE copywriting guides
RE podcasts and blog
Donald Miller (copywriting/storytelling)
Building a

 

storybrand

 

(book)
The

 

storybrand

 

marketing checklist
Storybrand online tool
5 things your website should include (pdf)
3 skills every marketing consultant should have (pdf)
Why customers really buy
DM Podcasts and blog
Joanna Wiebe – Copy Hackers
HubSpot – Marketing education
Storytelling in agencies (video training)
Hubspot academy (inbound methodology, inbound success…) I am still learning
Content creation templates (blog posts, eBooks, PowerPoint presentations, social media, press release, infographics, SlideShares, call to action)
Examples of awesome about me pages (pdf)
Free advertising & other little Google tips marketers should know (pdf)
HubSpot & Infogram – How to start generating leads with infographics (pdf)
How to use business blogging for marketing success (eBook)
HubSpot & Datanyze – The sales development playbook (eBook)
The ultimate guide to managing a brand in the inbound age (eBook)
The future of marketing (eBook)
How to get 100K readers for your blog (eBook)
HubSpot & Google – The ultimate guide to managing marketing campaigns (eBook)
Events email best practices
Events follow-ups
Event

 

smarketing 10 tips
How to network at conferences
registration best practices
Social media tips
The marketer's pocket guide to writing well
50 examples of brilliant homepage design
HubSpot & WorkFlow Max – 15 emails to keep clients happy
How to design and optimize landing pages
The beginner's guide to retargeting
Sales process cheatsheet
SEO strategy and best practices
17 SEO myths
On-page SEO template
How to optimize your LinkedIn profile
How to use LinkedIn for professional networking
How to use LinkedIn for business
How to attract customers with Facebook
Google
Search engine optimization guide
John Mullins & Randy Komisar
Getting to Plan B: breaking through to a better business model (book)
E. M. Goldratt
Critical chain (book)

The goal (book)
P. T. Barnum
The Art of Money Getting: Golden Rules for Making Money (book)
Charles Haanel
The Master Key System (book)
Napoleon Hill
Think and grow rich (book)
Marketo
10 steps for a successful personalized web engagement strategy (eBook)

Content marketing for lead generation (eBook)

Create personalized marketing experiences for your buyers (eBook)

Who, what, and where can you personalize? (eBook)

Email deliverability (eBook)

Highly effective email marketing (eBook)

The definitive guide to engaging email marketing (eBook)

The definitive guide to social marketing (eBook)

GDPR and the marketer (eBook)
Digital Marketer
Customer avatars (eBook)

Ultimate email marketing metrics

15-point landing page audit

Troubleshooting your traffic campaign

The ultimate social media swipe file
Influence & Co
The ultimate guide to effective content distribution (eBook)
Search Engine Journal
Content marketing guide

Illustrated guide to link building

28 experts on the top 2019 PPC trends

PPC whitepaper (pay-per-click for agencies)

SEO 101 (eBook)

Social media strategy (eBook)
MOZ
The beginner's guide to link building (eBook)
Search Engine Land
SEMRush
11 growth tactics for your eCommerce business (eBook)
Building a data-driven digital marketing strategy (eBook)
Martech Today
Enterprise paid media campaign management platforms: a marketer's guide (eBook)
Integration platform as a service (iPaaS): a marketer's guide (eBook)
Enterprise SEO platforms (eBook)
B2B marketing automation platforms (eBook)
Hash Offer by Tune
10 things every performance marketer should know (eBook)

9 best practices of affiliate networks (eBook)

Performance marketing 101 (infographic)

The 8 habits of highly successful ad networks (eBook)

Considerations for scaling your ad network (eBook)
Hootsuite
Social media marketing introduction

Create educational content

Social media advertising: running successful paid social campaigns
PostPlanner
12 secret Facebook features (eBook)
How to create visual content for maximum social media impact (eBook)
Facebook holiday marketing (eBook)
DialogTech
The pay-per-call handbook for affiliate managers
ActOn
Attraction 101: content marketing (eBook)
Propects
Marketing with Google's knowledge graph (eBook)
AvanGate
100 tips for successful affiliate selling (whitepaper)
SharpSpring
Combining marketing automation & agency services to boost revenue (eBook)

Growing your agency (eBook)
T. Harv Eker
Mindfrick – master your inner world to succeed in the outer world (book)

SpeedWealth – how to stop earning a living and start creating wealth (eBook)
MemberSite Academy
Member lifecycle retention checklist
Vanilla Forums
Customer community playbook (eBook)

Driving online community adoption (eBook)

Making your community content work for you on social media (eBook)
Canva
How to design a memorable brand that catches on (eBook)

How to design graphics that convert (eBook)
UX Pin
Consistency in UI design (eBook)
Interaction design and complex animations (eBook)
Design collaboration in the enterprise (eBook)
Interaction design best practices (eBook)
Web UI design best practices (eBook)
Web UI design for the human eye (eBook)
Web UI trends: present and future (eBook)
Volusion
Dropshipping – a guide to optimizing eCommerce (eBook)
Aweber
Growing your business with email marketing (eBook)
Campaign Monitor
Preflight checklist for email campaigns
Email Players
The 24-point email marketing cheat sheet
Bitly
How to build an influencer marketing program (eBook)
Mobile content marketing (eBook)
HR & recruiting tech tools (eBook)
Mary Morrissey
Stronger than circumstances (eBook)
The power of intuition (eBook)
Eben Pagan
Accelerate (high-growth business training)
How to create a digital information product that sells itself (eBook)
How to find your big idea (eBook)
How to turn your big idea into a digital product (eBook)
The niche intelligence report (eBook)
Jeff Walker
Product launch formula blueprint
Kevin Harrington
The core secret action guide
The sales multiplier (eBook)
The sales secrets blueprint
The sales success cheatsheet
The key person of influence roadmap (eBook)
Zig Ziglar
Secret of selling
The one thing you must do to succeed today
Vidyard
How to close more sales with video (eBook)
PowToon
The power of cartoon marketing (eBook)
OptinMonster
700+ power words that will boost your conversions
Sales For Life
The definitive guide to social selling for leaders (eBook)
Social selling checklist
How to create a social selling routine (eBook)
 InsideSales
The best practices for lead response management (eBook)
Predictive and prescriptive selling guide
Social selling trends (eBook)
The art of cold calling and the science of contact ratios (eBook)
LinkedSelling
The authority leadership formula (eBook)
3 secrets to attracting qualified, high-end clients for free (eBook)
SociallySorted
Skyrocket your webinar or live event with visual content (eBook)
Branch
The ultimate guide to web and app user attribution
Adobe
Education never stops because I believe in these powerful words:
The moment you stop learning, your business starts dying
I am currently taking some important courses in order to improve my methods and to earn certificates beyond the regular weekly training.
HubSpot Learning Center
Hootsuite Academy
SEMRush Academy – PPC Fundamentals Course with Joel Bondorowsky
I will keep this page updated.
Other than marketing and business I am born in 1974 and I am a family man with 2 young boys, aged 6 and 10.
I love traveling, swimming, chess, mathematics, Rubik's cubes, playing football with my sons, music production, Audi, coffee, and of course, everything related to business and marketing.
"The WMS Services are flexible and work for brands, solo entrepreneurs, and even people that don't have anything to sell in the marketplace"
THE WMS blog is a place for discussion, information, and training.
We discuss various topics:
Entrepreneurship
Business
Marketing
Advertising
Investing
Wealth
Inspiration, motivation
Personal Development
Novels
Design
Multimedia (apps, themes, photography, video, and more)
You'll find articles and reviews of marketing and business-related programs, products, and services. There are negative and positive reviews.
There are guides, lists, case studies, research, statistics, and free training to help aspiring entrepreneurs share their message with the world.
The blog is also about advertising, and you'll find ads from various networks, vendors, and brands. There are also sponsored ads and we host sponsored content from companies that need your attention.
Additionally, WMS is an active marketing publisher connecting networks, brands, and consumers. WMS participates in affiliate promotions and you'll find exclusive offers, discounts, and bonuses.
WMS promotes only the best of the best programs, services, and memberships. Brands and names that stood the test of time, programs that live up to their promises.
The WMS blog has helped thousands of people get their questions answered and there are hundreds of satisfied email subscribers that follow the WMS newsletter, and dozens of people that created online businesses by following the free DBR training program.
Lately, WMS opened the doors to guests that want to post their content here.
I wanna thank all of you for your interest in participating in the blog. I wanna thank Harris Norman and Natasha Lane for their contribution, and Manina Letz for being a loyal remote partner. Soon, Manina will be publishing articles, guides, and lists, and she's taking care of customer service.
Stay tuned, more awesome stuff coming your way!
WMS has run thousands of ads and campaigns on various networks, platforms, and mediums. Let WMS do the advertising for you, get the results you need to grow your business!
Now, WMS expands by offering exclusive services as an advertising agency. Now your company has its own story.

But what does that really mean? Why does a company need a story?
I've run thousands of different offers, campaigns and advertisements on numerous platforms and media for a wide range of companies and have carefully looked at the results
I selectively helped local businesses connect effectively with customers
I have studied and implemented hundreds of marketing techniques, frameworks and methods
What I discovered …
At an era of information overload, where customers are bombarded with countless ads on a daily basis, they only respond to certain marketing messages. Companies that know the situation thrive and companies that do not know it are simply get forgotten.
That is why the statistics are absolutely negative. Did you know that 90% of new businesses fail? And it's not because of their products or services. It is because of their messages and the way they communicate their value on the market.
EMOTIONAL STORYTELLING
Marketing campaigns that bring results need to meet these criteria:
A clear language so customers understand fast what the offer is all about
The message should trigger people's emotions and help them understand WHY they need your products
The products and services should be positioned as an aid in helping people move towards their ambitions and transform
The most effective way to get people's attention, trigger their emotions, and call them to action is through storytelling.
Millions of Dollars Spent on Ads that Don't Bring Results
Of course, companies need to get advertised in order to get found by customers and sell their products. But the majority of marketing campaigns are a waste of time and money as they are not focused on human psychology.
Most of the marketing campaigns are simple descriptions of the product or service. This is not effective marketing.
But there are certain marketing messages that work!
Effective Advertising
Marketing has changed dramatically and continues to change faster than ever before. Beautiful websites alone don't produce sales anymore. WORDS do. Not just any words, though.
The WMS marketing/advertising methodology is based on human psychology and storytelling. It's not just copywriting. It's marketing that helps people transform. And your brand's products are perceived as assistance towards this aspirational direction.
This is key in order to create loyal fans, not just customers. And that makes all the difference!
"Most companies fail in the marketplace and miss out on an enormous opportunity because they can't connect with customers effectively, spending thousands on ads that don't produce results.
The WMS advertising services and frameworks can help YOU get your customer's attention, speak a language that triggers their emotions, and grow your business with powerful marketing material that sells"
WMS Can Help You In Various Ways
The WMS Services are flexible and work for brands, solo entrepreneurs, and even people that don't have anything to sell in the marketplace.
Direct Ad Services
Invite customers into a story, connect with them emotionally, and grow your business with powerful copy that sells
Website Development

Homepages

Landing Pages

Product Pages

Launch Copy

Pop Up Messages

Lead Magnets

Email Campaigns

SEO

and more…
Indirect Ad Services
Get advertised here, on WMS, and get exposure to: agencies, people looking for online opportunities, writers, freelancers, artists, entrepreneurs, marketers, investors, forums, communities...
Sponsored articles

Product Reviews

Lists, Comparisons

Sponsored emails

Banners, Ads
Private Workshops
Unify your team around your story, create a long-term marketing plan, and beat the competition with exclusive private training
Content marketing

Video marketing

Email marketing

SEO

Social Media

Lead Magnets
Free Guides/Resources
Build a business on your own following the free WMS guides & resources specifically designed for wannabe entrepreneurs and shortcut the road to success
Marketing/Advertising Articles

Making money online

Affiliate Marketing

DBR Training

Elite Programs

Lists

Resources

Reviews

Multimedia

and more…
Profit-Ready WordPress Sites
Build an online business without having to own products and start earning income immediately as an affiliate marketing partner/publisher
Powerful WordPress Websites made with Elegant Themes (choose from 80+ premium themes)

Website Hosting and Maintenance

Intensive affiliate marketing training

Intensive content marketing training

Intensive SEO training

Intensive email marketing training

Social media accounts/Business Pages

Content creation

and more…
Sales, leads, and referrals for 300+ companies
Over 500 Keywords on the 1st page of Google in the most competitive industry
Over 900 Articles, Reviews, Posts, and Pages
Visitors from 210+ Countries
Top 10 Countries: USA, India, UK, Canada, Philippines, Australia, Nigeria, South Africa, Malaysia, Brazil
"WMS can help you present your products through emotional storytelling so that customers engage"
"Unless your advertising has a big idea, it will pass like a ship in the night"
– David Ogilvy: The Father of Advertising