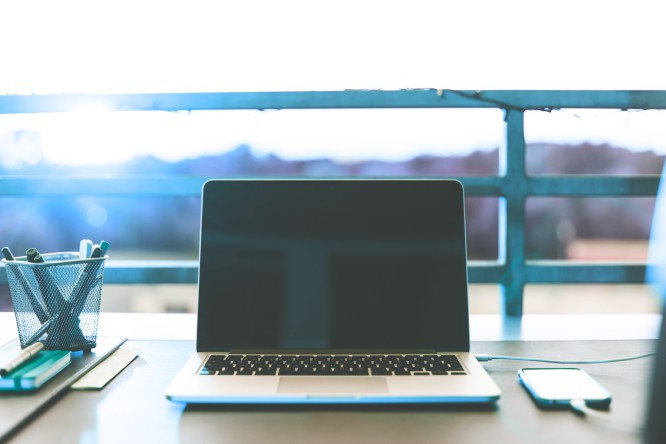 Making Money Online is NOT a Myth
…Instead, it's the new reality as more and more people decide to pursue their dreams from the comfort of their own home, office, or anywhere else.
As a beginner, you probably wonder if it's worth your time, if you can make enough money to quit your job or to save for retirement.
Welcome to this exciting digital world, and I can confidently say that you made the right decision. But one thing is for sure, making money online is possible, you only need to take it seriously.
Important requirements:
All the methods described in this guide require the use of computers. You don't have to be a tech-savvy in order to be successful. There are platforms, applications, and sites that ease the process, but basic computer skills are required such as web surfing, emails, word processing (editing and saving files, creating word documents)
You will be connecting with other people, companies, visitors to your site, and clients. You will need to communicate your messages effectively and be able to recognize opportunities. Skills like listening, friendliness, clarity, confidence, empathy, respect, and feedback can get you in the right direction immediately.
These skills are important to any business, offline and online. Time management, decision making, problem-solving, productivity, strategic thinking, analysis, planning, are the most important skills.
If you don't have a vision, a dream, and if you're not an ambitious person, you won't make it happen. The competition is hard, the market needs solutions, and people expect superior products and services that could change their lives for the better. Your ambition is the fuel that keeps you going.
Commitment to work, consistency
No empire was built in a day. You have to work consistently in order to build a brand name and get recognized in the marketplace. You don't have to work every single day, but have in mind that it takes time before you reach your dreams
Continuous education & practicing
Ray Edwards says…" The moment you stop learning, your business starts dying". This is true at every stage of our lives. If you keep on learning new things and practicing you get an edge, a competitive advantage that will bring the most extraordinary results. This is how you become an expert.
You won't make it alone. In fact, there's no human being that ever did that. You need partners, allies, and an audience. When you begin a new journey there are always those who started before you and those who are already successful. They operate on their network like everyone does. Be social, entertaining, and offer value to craft ideal business connections.
The modern internet era requires that you give first before you can take. The more people you help, the more you'll get in return. Zig Ziglar used to say…" You can have everything in life you want if you will just help enough other people get what they want".
Basic marketing knowledge
Without it, your efforts might hit a wall and you won't be able to scale up your online business. This guide will help you with your marketing.
Additionally, Have in Mind:
It needs time before you see any results and you have to work to make it happen, like everything in life
It's not a get rich quick scheme
You don't need to invest thousands of dollars to get started, you can even start with zero investment
In this guide, we will be examining only the beginner-friendly options and we'll be analyzing advanced methods in another guide.
My focus is displaying methods with a long-term potential so that you create a substantial income for years to come, those that can be turned into a business. I will not mention unstable methods, those that can't return recurring income, or impermanent, temporary solutions.
I will analyze those methods in another guide.
So! let's dive deep…
Tasos Perte Tzortzis
Marketing Consultant, Creator of the "7 Ideals" Methodology
Although doing traditional business offline since 1992, I fell in love with online marketing in late 2014 and have helped hundreds of brands sell more of their products and services. Founder of WebMarketSupport, Muvimag, SummerDream.
I enjoy reading, arts, science, chess, coffee, tea, swimming, Audi, and playing with my kids.
The Beginner's Ultra Guide to Making Money Online
Quick Navigation
#1 – Click on a tab to open it up
#2 – Click "Read More"