I came across a very promising offer that has to do with online traffic. That product solves a lot of problems and can help marketers that have no list to generate sales / grow income.
The secret of this program is the Multi-Million dollar internet Titans, the Movie Stars of the net that created the software. You can't find anywhere else something like that, and anyone involved gets traffic.
…I visit/use over 100 traffic networks and advertising platforms daily, I wonder what makes that program so unique as announced.!!!…Let's dive deeper
Net Millionaires Club Review
They continue to bombard visitors with fancy headlines like…
Now suddenly internet marketing is like shooting fish in a barrel because once you type in a URL and hit the button, the traffic that the creators who are responsible for tens of millions in online sales is…Yours.
It is a life-changing experience to realize that you can push a button and it turns into money coming in.
Come get you some of the best traffic in the world
…so, if I understand correctly, we deal with giant online experts that bring traffic to those in need. We push a button and beautiful traffic floods our pockets with money….is it really possible?…
Then things turn out more aggressive as the sales letter unfolds
You can buy traffic at the regular price or you can join our TNMC community of successful internet marketers and get your traffic at half price, get paid on every referral to our program and get access to our traffic app valued $7,264.
By using this system when someone arrives at your site/offers, a sales team will call them with a pre-recorded call while they are on your site and send them a text and an email with your affiliate link.
And when people see that amazing system they will order it and so that you and the Net Millionaires Club team will make money.
More sauce for spice…
We have the traffic that makes dreams come true and the marketing system that is effective in getting orders beyond your wildest dreams…
Video demonstration #1
Paul Darby is showing the LinkTrack website, but he is not selling it. It is an example of how he tracks his links…A pretty useless video, I wonder why they published it.
Video #2 – How to profit with paid advertising
I was excited to learn which paid advertising resources Paul Darby uses but all there is in that video is a propaganda that the Net Millionaires Club system rocks.
Beyond that, the presenter is underlining that we have to use splash pages, collect emails by offering value in return and so that we build a list and grow our database. A perfect example of working and converting landing pages is, of course, the Net Millionaires Club.
Disappointment, everyone knows that landing pages are created in order to collect emails, I was waiting for paid advertising secrets, Nothing here…let's move on
Traffic App Sales Page
3 internet titans, Paul Darby, Rob Hannley and Ross Goldberg got together to do one thing that had never been done. To create the easiest, most powerful and effective way for anyone in need of real visitors to get them. Instantly at a moment's notice.
Every user of this software can learn how to create an endless flow of traffic to any website by following a step by step process.
The fact that these 3 titans made millions of dollars can guarantee that the traffic we get with this software is going to generate sales for us?…How?
Paul is getting angry, come on Tasos, it is only $67 plus the monthly cost.
Traffic App video presentation
I was expecting insights into the system, how it works, tips, valuable stuff in general. What I got?…Paul Darby sitting comfortably in his bedroom talking lazily about how great their system is. Just talking really, he did not even touch a computer.
Paul says…we have a marketing system that rocks for kings and queens, we sell the best traffic there is, the team of titans did all the research for us, so the only thing you have to do is purchase the app, refer your people, plug this in, copy your affiliate link, click a button, we take care of the customers with the phone calls,
But he had an alarm sound now and then coming from a computer whenever he made a sale. Haha, nice try Paul, I will remember that…Orders alarm, sure I believe you.
Traffic Packages
Just Traffic – 50 Premium visitors – $85
The Traffic app and membership – $67 plus $49.97 monthly
Click here to order nothing button
That was funny, the admin redirects visitors to an article on theAtlantic.com, Your brain on poverty, why poor people seem to make bad decisions.
Can I guess that the article written by Derek Thompson is referring to people that did not buy the Net Millionaires Club genius traffic app?
TV Commercials
A 30 seconds video to illustrate the real power of the Net Millionaires Club and to convince us to buy even more services. They run television commercials every week in a prime USA market (which one exactly???). So you can put your own TV commercial in their existing TV campaigns. For a very reasonable price. What is the price?…Unknown!!!
So What Exactly is the Net Millionaires Club Traffic Package?
A marketing system, a traffic app, an affiliate system that pays its members 50% of their referrals on Traffic App purchases, and a percentage of every click purchased by every user they have referred.
The marketing system includes unlimited autoresponders, messages, calls, texts and sends pre-recorded phone messages, video pages, landing pages, customer tracking, lead tracking and other 5 zillion marketing jobs that are built in fully automation within.
The traffic app is for those in need of massive traffic to their websites. One of the top traffic experts in the world wrote the entire program and now is owned by Paul Darby and team.
Where is the promised 7-day trial?
Nowhere, maybe it was a typing error…or they forgot to publish it…
It's the least we should ask from that team of traffic titans because there is nothing more on that website beyond the promises.
Final Words
Let's see what we got here…
The Net Millionaires Club is promising the best traffic on the net. How exactly that would be accomplished remains a mystery.
Have in mind that paid traffic can be purchased everywhere. I use at least 100 platforms daily and send traffic to my websites and offers. I can not evaluate the Net Millionaires Club because their packages are expensive and are not describing anything at all.
Traffic has to be targeted, otherwise, it is useless and you would be spending hundreds of dollars without making any sales at all.
What this means?…every website and landing page targets a specific group of people, the "Niche"….for example, that website, Web Market Support is for people that want to make money online, wannabe entrepreneurs, opportunity seekers…..I need that specific traffic. People that want to make money.
Other websites sell travel packages, what traffic do they need?…People that want to travel
You get the picture…
How the Traffic App of Paul Darby and Titans will accomplish that in order to explain the $85 for only 50 clicks?…For that money, I need high-quality traffic to convert…Is Paul's software able to categorize websites and more importantly to send specific targeted traffic to our offers?…I strongly doubt that.
And what traffic will this app be sending?…who knows..!!!
Furthermore, I did a research on Paul Darby's name because the Net Millionaires Traffic Club website was a fiasco. He is the man behind Unimax Services and YouGetPaidFast. According to behindmlm the YouGetPaidFast was a 2013 cash gifting scheme that has collapsed of course.
There is a rip-off report on the YouGetPaidFast… another complaint report on Unimax Services can be found here, another rip-off report applies here, and there are way more published.
As we can see Paul Darby is a man that received numerous complaints online about his services.
But even if no complaint took place and if this traffic app was the first product of the Titans I would not buy it, not in 100 years. I only purchase from transparent companies that offer value and free demos. The Titans might make millions while they sleep but I can not verify their huge authority and expertise. Simply because all of that is nonsense and the Titans are just lazy marketers targeting newbies.
They don't even have a blog section on their website. I was expecting traffic secrets, insights to paid advertising….nothing…promises and headlines, wow….and buy buttons everywhere…
I would categorize the Net Millionaires Club as a sales funnel for affiliates that want to promote/sell that product and make money out of others.
Stay away and you won't regret it…
How to Get Traffic Without Paying a Dime
Getting high targeted traffic to your website can be accomplished only through the search engines. Why is that?. Why don't you mention traffic exchanges, advertising platforms or even social media?
All these resources can bring traffic to your websites, but the search engines are the ultimate resource you want to work on. People use the search engines for queries, to solve problems and to get information on specific subjects.
This is where you can come in and plug your information and offers. By giving answers to those queries. Then visitors find your website as it gets ranked on the engines and you have a chance to turn them into loyal readers and eventually customers.
This is why you should run a blog on your website The blog will get you extremely high targeted traffic and you won't pay a penny.
Related Resource
That's it, another review has finished, here on Web Market Support. I am waiting for your comments and thoughts. Till next time.
We Teach
Marketing &
 Business
Live on Zoom
Your host: Tasos Perte Tzortzis
Schedule an interview so we can evaluate where you are right now, your needs and goals, and we'll give you a detailed analysis of how the workshops work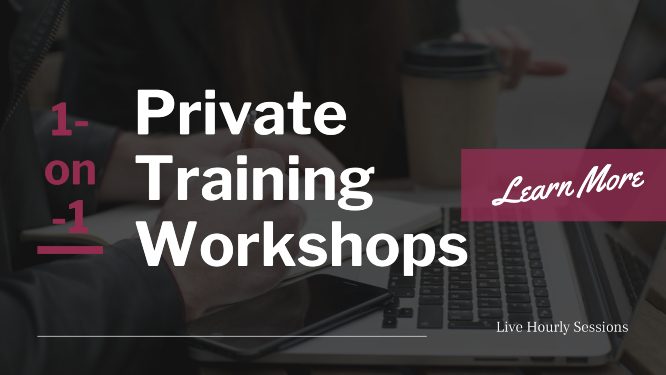 Tasos Perte Tzortzis
Business Organisation & Administration, Marketing Consultant, Creator of the "7 Ideals" Methodology
Although doing traditional business offline since 1992, I fell in love with online marketing in late 2014 and have helped hundreds of brands sell more of their products and services. Founder of WebMarketSupport, Muvimag, Summer Dream.
Reading, arts, science, chess, coffee, tea, swimming, Audi, and family comes first.