Want to Get Featured On Our Blog?
Harris Norman
A 35-year-old web developer born and raised in the San Fransisco Bay Area. He's very passionate about spending time in nature, which is why he spends all of his free time hiking, sailing, and mountain climbing. His design skills are admirable, that's why he's got a special place among the writers of DesignRush. When he's not running around chasing adventure, he likes to play the trombone, though not very well.

Natasha Lane
Natasha is a web designer, lady of a keyboard, and one hell of a geek. She is always happy to collaborate with awesome blogs and share her knowledge about IT, digital marketing, and business trends via creating high-quality content
Ellie Richards
Ellie Richards is an Online Marketing Manager for Ph.D. Writing company Original Ph.D. She specializes in research, content, and article writing on various topics, including Education, Marketing, and Technology.

Evelina Brown
A specialist in digital marketing at the company Booksrun which has extensive experience with books around the world and helps students save money when they buy or sell textbooks.
Ashwin Honawar
Ashwin is a journalist, blogger & author with over 28 years of experience in India & various foreign countries. I write about personal finances, human rights, education, women's rights, anti-addiction, travel & lots of other topics. I'm also a trainer in content writing.
Alex Bill
I'm a self-employed writer who's working with digital agencies on a freelance basis. I have notable experience in blogging and online marketing.

Robert Foster
Robert is a 30 years old web dev, nature survivalist and a somewhat prolific writer. He spends most of his free time outdoors and if you can't find him for a couple of days, he's probably somewhere on a biking, cycling or hiking holiday again.
Bailey Belmont
Bailey Belmont is a digital marketing specialist at Write My Essay Today, blog writer, and massive coffee imbiber.  A true marketing guru, she shares ideas about branding on social media, thereby helping influential companies reach their strategic objectives.

Erica Sunrajo
Erica Sunarjo is a professional marketer and writer with more than five years of experience. In addition to writing, she is also an expert in legal translation, editing, and proofreading at The Word Point. Helping writers achieve more with their content is one of her passions, so she frequently publishes guides on writing for the web for beginners.

Donald Fomby
Donald Fomby is a writer and editor at PickWriters. Besides doing his work as an editor and writer, Donald has been applying his knowledge of psychology and organization to contribute some valuable insights to organizations, associations, and businesses that want to find and apply innovative approaches by exploring the benefits of coworking communities.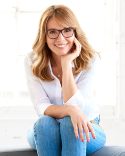 Tina Schlicker
Tina Schlicker is an online marketer who works with individuals and businesses in creating powerful marketing campaigns for different social media platforms. Tina has mastered the rules on Search Engine Optimization, making it easy for her to create highly effective ads in social media.
When Tina is not too busy with work, she contributes articles online as an attempt to help readers understand the importance of online marketing.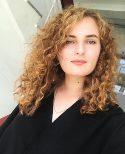 Kristin Savage
Kristin Savage is interested in writing and planning to publish her own book in the nearest future. Also, she has been a reviewer at Pick Writers for a few years and is known for her thorough approach to accurately assess newcomer translation services.

Chris Scott
I am the owner and founder of Brand That Name SEO. I have over 5 years of experience in search engine optimization and internet marketing. I am always learning new techniques and testing them on my own websites. I have a burning passion for SEO and helping business owners grow and achieve their goals. Get in touch with me and let's have a chat about how I can generate your website more traffic, leads, and sales.

Gregory V. Chapman
Gregory is passionate about researching new technologies in mobile, web, and WordPress. Also, he works on writing service review websites Online Writers Rating. Gregory is in love with stories and facts, so he always tries to get the best of both worlds.
Mildred Delgado
Mildred Delgado is a twenty-four-year-old marketing strategist at Academicbrits and PhdKingdom. She works with marketing teams in order to create fully-functional sites that accurately portray the company and boost its user engagement. Mildred presents this information in a series of marketing proposals and isn't afraid of using animations. You can find more of her work at Thesis Help.
Molly Crockett
A marketing writer at UK Writings and Academized, shares her tips and tricks on digital and social media marketing with her readers. She's interested in how businesses can boost conversions and create exciting new websites that will appeal to their audience. She teaches writing skills for Essayroo in her free time.

Ashley Halsey
Ashley Halsey is a professional business writer at Luckyassignments and Gumessays who has been involved in many projects for businesses and their sales teams. Mother of two children, she enjoys traveling, yoga, and attending business training courses.
Josh Carlyle
Josh Carlyle is a Digital Marketer and Social Media Manager at HandmadeWriting. A true marketing guru, he knows everything about branding on Social Media as well as the latest trends. In his free time, Josh loves spending time with family and reading Agatha Christie

Beatrix Potter
Beatrix Potter is a design blogger at Best Essay Writing Service and Assignment Writing Help service. Although she has written on a wide array of topics she is most comfortable writing about tech and AI-related topics. When not writing Beatrix enjoys traveling, reading, and running. In her spare time, she also tutors at Do My Homework.
Nicole D. Garrison
Nicole D. Garrison is a content strategist, writer, and contributor at BestEssayEducation and GrabMyEssay and a number of platforms for marketing specialists. She is a dedicated and experienced author who pays particular attention to quality research. In her free time, Nicole is a passionate runner and a curious beekeeper. Moreover, she runs her own blog LiveInspiredMagazine.

Andrew Raso
Andrew is the CEO and one of the founding members of OMG Digital Marketing Company in Australia. He has a long illustrious career in the SEO and SEM industry and has written for many prestigious websites
Pinaki Jena
Pinaki Jena is known for her interest in the field of education for over two decades now. She mostly focuses on modern tools like proctoring software and how they are changing the way of education and learning.
Joel House
Joel House is the CEO and founder of Joel House Search Media, a well established digital marketing Company. He has helped many small business owners to grow their revenues through organic traffic. His passion for Organic SEO, Local SEO, and Google Adwords make him more special.
Amanda Jerelyn
Amanda Jerelyn is currently working as a Business Manager at Dissertation Assistance. It is a leading online platform that has fulfilled millions of 'I want to buy dissertation' requests successfully. She is an active member of this platform and known for providing personalized consulting services and support to students.
A Digital Marketer and a Tech-Geek, she loves to write about business, marketing, technology and SEO. Amanda is featured at Rebrandly and currently looking for other blogs to contribute. You can contact her at amandaj@guide2write.com.

Samantha Higgins
Samantha Higgins is a professional writer with a passion for research, observation, and innovation. She is nurturing a growing family of twin boys in Portland, Oregon with her husband. She loves kayaking and reading creative non-fiction. 

Kelly
Kelly is a Latvia-based cryptocurrency journalist with a passion for covering the latest happenings in the cryptocurrency and tech world. In addition to being the analytics specialist of Paybis, Kelly is also into consulting, reading, and investigative journalism.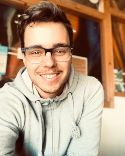 Dorian Martin
Dorian Martin is a Writer and a Content Writing and Business Communication Expert who regularly collaborates with paper writing services. Dorian's career as a writer extends to his blog, where he aims to expand on fields such as digital marketing and data science. He also expresses great interest and expertise in custom term paper writing, which he provides to students in need of academic assistance. Dorian is a well-rounded writer with a keen interest in all things digital.

Daniela McVicker
Daniela McVicker is a passionate digital marketer. Daniela is interested in everything related to SEO and blogging. She collaborates with Topwritersreview and other websites where she shares her experience and helps marketers make their names in the online world.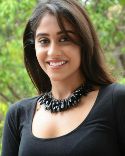 Regina Thomas
Regina Thomas is a Southern California native who spends her time as a freelance writer and loves cooking at home when she can find the time. Regina loves reading, music, hanging with her friends and family along with her Golden Retriever, Sadie. She loves adventure and living every day to the fullest.

Nick Clair
Hi, I'm Nick Clair. I'm very passionate about my work. Even I'm very fond of blogging as it enhances my knowledge about the various aspects of the internet

Artur Meyster
Artur Meyster is the CTO of Career Karma (YC W19), an online marketplace that matches career switchers with coding bootcamps. He is also the host of the Breaking Into Startups podcast, which features people with non-traditional backgrounds who broke into tech.

Jamie Fry
Purposeful and promising author. At this moment he is working at writing services review companies, as Pick the writer and Writing Judge and enhances his blogging skills. Confidently goes to his goal. He has a talent for writing original content. The main conviction in his life: «To be the best in the field in which you are developing». Always in search of fresh ideas.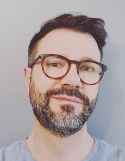 John Edwards
John Edwards is a writing specialist who works at The Writing Judge. He is looking for ways of self-development in the field of writing and blogging. New horizons in his beloved business always attract with their varieties of opportunities. Therefore, it is so important for him to do the writing.

Frank Wright
Frank is a proficient writer with a strong grip on the concepts of marketing, technology, design, and lifestyle.
His articles have been featured on well-renowned properties. In his spare time, he likes to read about the latest trends pertaining to the digital industry. You can find him on LocalCableDeals.

Samantha Kaylee
Samantha Kaylee is presently working as an Assistant Editor at Crowd Writer, an excellent academic and business writing service platform. She is well-versed with all the skills required to be a writer. Besides writing, she loves nature and does gardening in her free time.
Samantha wants to contribute to other blogs as well.
Contact her at samantha@objectme.com
Amanda Dudley
Amanda Dudley is a historian, lecturer, and essay writer. She has been working in the educational industry for 19 years, giving history lectures at Stanford University and teaching students remotely. Amanda has been applying new teaching techniques for students and children with disabilities, helping them receive a well-rounded education. Currently, Amanda works as a part-time essay writer at a writing service and helps undergraduates and graduates make significant progress in academic writing.

McKenzie Jones
McKenzie is your typical Midwestern gal. When she is not writing or reading, she can be found training for her next half-marathon, baking something sweet, or playing her guitar. She loves watching football, fall weather, creating memes, videos, and fonts as well as long road trips.

Alina Burakova
Alina B. is a resume writing specialist and a seasoned writer working with EduReviewer on her education and writing websites reviews. She has a wealth of experience in reviewing writing and education websites and writing creative and informative content.

Adrian Lomezzo
Adrian Lomezzo is a freelancer and partners up with many companies like the US essay writing service. He worked as a content manager for various websites and helped them achieve first-page rankings. Adrian also has a big desire to help students and adults with self-development and teaches them to improve their skills. As a lover of traveling, he did not want to be in one place and became a writer who could be closer to everyone, and shares precious information from the corners of the world.
Tom Watts
Tom Watts is the owner of Go Top Shelf, a Calgary based web design agency. He is originally from the UK, and when he's not managing his business, you can find him on the rink playing hockey.

Natalie Crawford
Natalie Crawford is a former English teacher and esteemed freelance writer at ThesisHelpers. She enjoys spending time with her family, engaging in outdoor activities, but most of the time it won't be the case – you'll probably find her on the couch, watching another episode of The Big Bang Theory.

Stephanie Caroline Snyder
Stephanie Caroline Snyder graduated from The University of Florida in 2018; she majored in Communications with a minor in mass media. Currently, she is an Author and a Freelance Internet Writer, and a Blogger. 
Guest Posting
FREE Service
Want to Get Featured On Our Blog?
We are looking for quality and unique content
Our Network
We Work With Awesome Brands Of All Sizes