Awesome news today!
Aurelian Amacker, the founder of Systeme.io, released a brand new training program for those who want to launch an online business.
Systeme is a platform for business owners, marketers, and other professionals.
You can build sales funnels, automate your email marketing, sell products and services, do dropshipping, launch a blog, run webinars, run affiliate programs, and build online courses to sell them. A platform to automate big parts of your online business.
You can watch the first video of the new course (the introduction) for free.
It's a special invitation that won't last long. 
Systeme.io – Aurelian Amacker
The New System To Launch An Online Business In 2021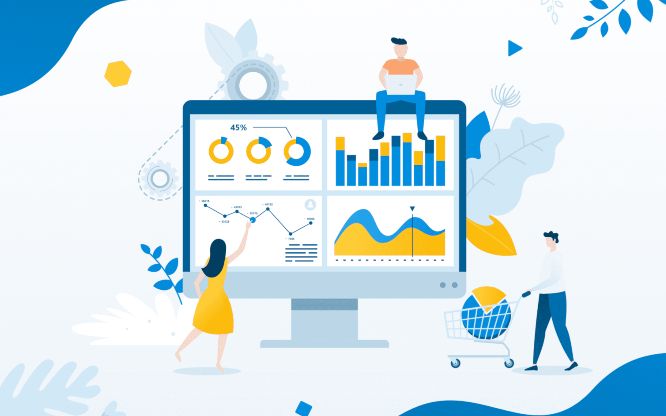 The New System To Launch An Online Business In 2021
The main promise is this: get your hands on the system that allows me to earn over $400,000 per month with my online business.
Part 1: Introduction
Part 2: Launch your high-ticket offer and make your first sales
Part 3: Grow your business (build your audience, your team, create your sales funnels)
Part 4: Scale your business (Facebook ads, affiliate program)
The course is 1 hour and 30 minutes long in video format.
Plus, you'll receive a set of actionable resources that you can use to kickstart your online business:
The exact sales script that Aurelian used to make a $20,000 sale (his team is using it daily to make sales ranging from $1,000 to $6,000)
A Facebook ads masterclass hosted by a marketer who uses FB ads to generate $50,000 per month
Aurelian was teaching internet marketing and although this business was doing well, he had big dreams.
He wanted to create software to automate his marketing business and with the help of a freelance developer, the French marketer was able to bootstrap a SaaS company in an extremely crowded market with competitors like ClickFunnels, GrooveFunnels, many email automation platforms, and a huge number of advertising/affiliate networks to over $200,000/month in revenue.
Since then, Systeme is only growing.
The first video discusses the opportunity that is based on high ticket offers and compares this model to the old way of doing online business. 
The old way to launch an online business and why it's outdated

The new way's business model and its advantages (you can get started for free)

How Aurelian used this model to take in an extra $40K per month with his own business
This course is a perfect fit for:
Coaches
Consultants
Experts
You want to help your customers get from point A to point B. This very basic but extremely important rule applies to any kind of business.
Your offer is your promise of change for your customer. It is the pillar of your marketing. But most of the people focus on the less important stuff.
When you have a great offer it's so much easier to sell. And if you have a good offer even with bad marketing, you can make some sales. Now, if you have a bad offer and great marketing, you won't sell so much. Everything starts with the "good" offer.
The advantages: this business model uses a long-term plan, it has very high margins (50% to almost 100%), you can get started with less than $100, you actually help people.
The old way of doing online business looks like this: build an email list, survey the list, create an online course that solves the pain points found in the survey.
The old method works but it takes time to build an email list, create an online course, and build the landing pages. Conversion rates are rather low (1% to 5%). Price tags are rather low so you need a lot of customers to make a living out of it.
The new method is one that Aurelian used for years with phenomenal results. And it looks like this:
Create a premium offer ($497 – $997)
Sell it face-to-face (phone, Skype, Zoom, in-person, etc) while delivering a ton of value
Build a team to delegate
The advantages of the new system: way faster (you can make your first sales in just a few days), no need to create an online course or a sales page, just an offer (a promise and a price), you sell face-to-face so you get insane conversion rates (33% for a $6,000 6-month coaching for example), you can start making a living out of it with just a couple of clients per month, you can build a team that handles all the work for you.
Examples: fitness coaching: $150 per month for 6 months, Aurelian's business makes about $40,000 per month.
The method is based on 3 simple steps: launch, grow, scale.
And these are the 3 modules inside Aurelian's training program: module 01 – launch, module 02 – grow, module 03 – scale.
Aurelian launched a platform in a space where the competition is enormous and he managed to gain traction in a matter of months. I'm looking forward to his next releases and projects.
Aurelian provided an insane discount and the training program costs only $7 instead of $497. 
What you get:
The 4 training modules
FB ads masterclass
Lifetime access to the course (4 videos)
Sales script
30-day satisfaction guarantee
That's it, another article has finished, here on Web Market Support. I am waiting for your comments and thoughts. Till next time.
Tasos Perte Tzortzis
Marketing Consultant, Creator of the "7 Ideals" Methodology
Although doing traditional business offline since 1992, I fell in love with online marketing in late 2014 and have helped hundreds of brands sell more of their products and services. Founder of WebMarketSupport, Muvimag, SummerDream.
I enjoy reading, arts, science, chess, coffee, tea, swimming, Audi, and playing with my kids.
Some of the links on this page are affiliate links. For more information, I refer you to the disclaimer page.