I have some news to share today. The story began a week or so ago when I received an email from someone promoting the launch of Michael Hyatt.
I thought "Oh, am I left out?"
What do I mean left out? You see, I was an affiliate of Michael Hyatt for 2 of his products, Best Year Ever and Free to Focus for the last 2 years.
I was invited to become his affiliate and I examined his offerings. I found his modern productivity methods very effective and appealing for my audience and I decided to say yes to this invitation.
Have in mind that many industry leaders and other big names were promoting Micheal as well. A man with a great reputation!
Is Michael Hyatt Worth Being Promoted?
Let me tell you the rest of the story and you can decide.
So, I received this email promoting the upcoming launch of Michael Hyatt. 
I visited the affiliate center, tried to login, failure.
I tried to reset the password, failure.
I visited the Facebook group for joint ventures, discontinued.
I decided to contact the JV manager to see what's going on. Why did they decide to leave me out?
I informed them that I was an affiliate that
successfully
promoted Best Year Ever in the past and that it would be great 
if I had the chance to promote Michael again.
They responded telling me that it was nothing personal, they were just making some changes and were 
letting only big names to promote Michael's products.
They also asked me
if I wanted to participate again
in this launch, but in that case, they wanted some numbers. 
How big is my list and what my audience is.
Throughout the day I was thinking about it. I've already invested much of my time creating campaigns for his company and now they wanted to know how big is my list.
Now there was face control. They wanted me to beg for it!
For me, this is just unacceptable behavior.  I've never begged for anyone's business, why would I do that now?
I've already told them I had successfully promoted them in the past, but that was not enough. Now they need something more. They only want special partners, they need numbers and big lists before they accept you.
But I am not a number. I am a human being.
They (and I mean Michael and other names/companies) begin with letting affiliates from all over the world to promote them. So,  affiliates start creating content and campaigns for them on various channels and mediums, and they acquire leads and sales. They increase their authority and gain valuable links to their online properties.
Eventually, they become famous, and all of the sudden, they don't need affiliates anymore. They take advantage of the affiliate business model and with almost non-existent costs they have the chance to reach 1000X people than on their own.
The affiliates that helped them reach high levels of success and worked hard creating content and campaigns, now lose their leads and potential sales. Now they can promote their own products to those leads, acquired from their affilaites. Now these leads are their leads.
Is this right for the affiliates? Is this right for the industry? Who knows
One thing is for sure. They can do whatever they want with their products and their promotions.
We Teach
Marketing &
 Business
Live on Zoom
Your host: Tasos Perte Tzortzis
Schedule an interview so we can evaluate where you are right now, your needs and goals, and we'll give you a detailed analysis of how the workshops work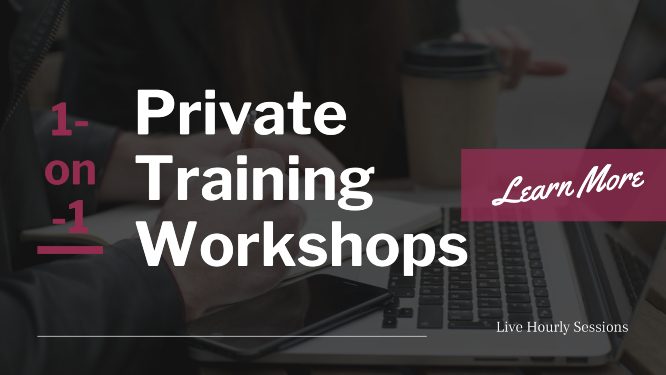 If You're An Affiliate You Can Do Some Things, Too
I decided to share this story and let you know. And of course, I'll be making some changes too.
Now, every article, every page I created for them on this website, every mention will be redirected to this post you read right now. They don't need my promotions, I don't need them too. There are thousands of companies and millions of products to promote, why should I promote Michael or any Michael?
I don't care if Michael is offering quality products and services. For me, this is not enough. If they don't treat people well, they do not deserve to be promoted.
That's it, another article has finished, here on Web Market Support. I am waiting for your comments and thoughts. Till next time…

Tasos Perte Tzortzis
Business Organisation & Administration, Marketing Consultant, Creator of the "7 Ideals" Methodology
Although doing traditional business offline since 1992, I fell in love with online marketing in late 2014 and have helped hundreds of brands sell more of their products and services. Founder of WebMarketSupport, Muvimag, Summer Dream.
Reading, arts, science, chess, coffee, tea, swimming, Audi, and family comes first.