Dean Graziosi is going to shake up the world again with his brand new book, The Underdog Advantage.
Why?
The reasons are many, so let's dive in!
Dean Graziosi – The Underdog Advantage Review
Full Title And Description:
The book is entitled "The Underdog Advantage – Rewriting Your Future By Turning Your Disadvantages Into Your Superpowers".
A book for those that feel stuck in life or those trapped in mediocrity. For people that feel they missed their chance, and those who can't find a starting point.
In other words, for underdogs.
People dismissed, counted out, lacking the right resources and unsupported.
This book aims to change everything for underdogs. Dean is taking you on a journey by showing you what successful Underdogs throughout time have already discovered.
Your so-called disadvantages are the fuel and the hidden superpower to accomplish anything. You will discover the secret on how to flip the success switch on in your life.
Dean is laying out a road-map to success for people with no privileges. 
Dean Graziosi's Background:
He's one of the most respected entrepreneurs of our generation. With a billion dollars in sales to his name, Dean is paid tens of thousands of dollars for just hours of his time.
Dean Graziosi knows how to create success. From extremely humble beginnings Dean started with a firewood business in high school, to a collision repair shop and his first real estate deal before the age of 20. From there he went on to create a multimillion-dollar real estate business, became a Multiple NY Times best-selling author, 16 years every day on TV and is one of the most-watched real estate and success trainers of our times. Dean maximized the success and profits in each of these endeavors along with his evolution and his businesses and brand have generated nearly $1 Billion Dollars in revenue. Dean is obsessed with sharing the Success Habits learned along his journey with the world.
He's also the
author
of books like:
Millionaire Success Habits
Totally Fulfilled 
30 days to real estate cash
Be a real estate millionaire
And he's the man behind one of the most successful training programs that impacted the lives of thousands of people, the
Knowledge Business Blueprint.
The book deals with underprivileged people, those that don't have any competitive advantage.
Dean was an underdog himself from the moment he was born.
The marriage of his parents was really unstable and he was moving from place to place until he was 20 years old, broke, no college education.
Who Is This Book For:
Underdogs
People with no resources
People discouraged from their families and friends as dreamers
People that don't have the right education
People that feel they're left behind
People with a desire for a successful career
People that want to turn their ideas into a business
People that want to scale their current businesses to a whole new level
Business owners, opportunity seekers, marketers, bloggers, freelancers, coaches, speakers, authors
Athletes, students, artists, doctors…

Everyone who knows they have more to give to the world
Advantage Or Disadvantage?
Dean underlines that being an underdog is essentially an advantage, a big one.
Dean writes about the foundational pieces that allow you to gain the success you want.
He writes about all those dreamers that started out with no resources but managed to conquer the business world.
He goes back in time highlighting that he was an "Underdog".
His parents were not rich, he was moving from one place to another, in houses with no heating, no electrical power, he even lived in a bathroom.
He had no money, he was broke. 
He had dyslexia, he did not go to college, he did not have great guidance.
But how was he able to become a multiple New York Times bestselling author?
How was he able to start over 13 companies?
He became a millionaire, and that was something he never expected.
The answer is very simple, he continues…
Being an underdog was his unfair advantage and today is your day to share your underdog story with the world.
Richard Branson: he started the Virgin company, but in the 8th grade he quit school, and his teachers told him he was a loser. He did not have any money or support. How did he manage to become a billionaire?
More Examples:
Mother Theresa, Martin Luther King, Michael Jordan, Lebron James
How Did They Make It?
By turning their disadvantages into fuel.
People With Resources And Privileges
Think about people with privileges: 
Most people that raise capital to start companies fail. It's not their money, they have resources but they fail to take advantage of them. Because they are not resourceful people.
People with trust fund, struggle their whole life because they have the resources abundantly but they do not have a strategy to turn what they thought was a disadvantage into the thing that allows them to go to the next level.
Dean highlights:
They don't make statues of critics, they make statues of the crazy ones, the dreamers, the rebels.
And even if you feel you're not a complete underdog, it's time to get the underdog mindset.
All of us have a superman shirt underneath, we just need to know how to unlock it
If you want to start a business, scale an existing one, to leapfrog your career, take your abundance to a whole new level, you have to believe that your disadvantages are your inner strength
By being an underdog you can reach your full potential
Anyone can make a massive impact in an incredible new industry
People can use their underdog story to create a daily productivity process to get the results they want
As someone who started from nothing who has gone on to succeed in multiple businesses create a thriving family and be in better shape at 50 years old than he was at 20, Dean credits his Underdog advantage as ione of his secret unfair advantages
Introduction: the underdog advantage
Underdogs have nothing to lose
Underdogs can use the power of "you can't"
Underdogs act fast and improve quickly
Underdogs are relentlessly resourceful
Underdogs self-educate
Underdogs don't have to care what other people think
Underdogs turn desperation into persuasion
If you choose to get the book before December 12th by using the private page Dean created and not Amazon, you're going to get some awesome bonuses that you can't miss out on.
A free seat to a live online training with Dean Graziosi on December 12th, 2019 that is about how to take advantage of what you're already good at by tapping into the exploding knowledge industry.
Closed-door training where Dean shares his personal productivity and outcome journaling techniques that allowed him to scale his life and career.
An advanced video training from Dean that walks you through each and every chapter for total Underdog Immersion
Free access to the 30-day better life challenge & a shot to win a new car (priceless)
Instant access to the professionally designed version of Underdog Advantage that allows you to read the book wherever and whenever you want
In this case, you grant the hardcover book for free by paying only a small fee for shipping and handling.
The book also retails on Amazon for $19.95.
So, it's a no-brainer to get the book cheaper and the bonuses in one place.
GET YOUR

 

FREE COPY

 

OF THE

 

UNDERDOG

 

ADVANTAGE 
+ BONUSES WHILE SUPPLIES LAST!
Web Market Support As The Underdog
All my life, I believed that being the outsider, the underdog is actually an advantage.
I am not the perfect underdog example you could expect as I had resources when I got started as an entrepreneur and I've been through University, but this website was my underdog experiment.
I invested $31 in total to create Web Market Support and I've self-educated in marketing, sales, and web design while I was building an online presence. All money spent in this business after my initial $31 investment came from sales through this website.
Of course, I was an experienced entrepreneur but in the online marketing world, this website was the underdog.
I had money to invest, but I wanted to see what happens when you begin small. Is it possible to climb up the business ladder?
My friends and family were telling me I'm crazy chasing this new adventure in an area I had no expertise, on the web, and without spending money to get started strong.
But I believed in the potential online, that's why I followed my plan which was extremely simple. The project was strictly personal, I would have to put in the work without external help, employees, assistants, or funds.
And it's not only about business. Being the underdog in all areas of life can give you a competitive advantage.
How many times we watch the outsiders win at sports. Teams win over Barcelona, Real Madrid, or Bayern. How is that even possible?
We watched the national basketball team of Greece wins over Russia for the European title and over USA on the final four of MundoBasket. Who could predict such a result from such a small nation?
300 Greeks resisted an army of over 300,000 Persians.
In chess, we've seen kids beat world champions with decades of experience. We've also seen humans beat computers that could calculate 1 million moves per second.
Lysander Spooner messed up in competition with the American mail service run by the government.
David has beaten Goliath in the most unfair battle of history.
Underdogs have nothing to lose. They have everything to gain though.
This is the real power of being underprivileged.
When the odds are at your favor, you are not relaxed and focused. You have everything to lose and only a little to gain.
But when they say "you can't do this", "you can't beat him", "they are too strong for you", something inside you pushes you forward and you fight till the end with all your power no matter what. 
I admit it, I am totally biased with this review as I am a fan of Dean Graziosi. I admire his never-ending power and energy. On top of that, he's an exceptional entrepreneur and motivator.
I consume his content regularly.
So if you ask me, I'll tell you to grab this book immediately and take advantage of the awesome bonuses that are bundled with.
I know you won't regret it.
The underdog mindset will help you tremendously in your life and business.
That's it, another review has finished, here on Web Market Support. I am waiting for your comments and thoughts. Till next time.
We Teach
Marketing &
 Business
Live on Zoom
Your host: Tasos Perte Tzortzis
Schedule an interview so we can evaluate where you are right now, your needs and goals, and we'll give you a detailed analysis of how the workshops work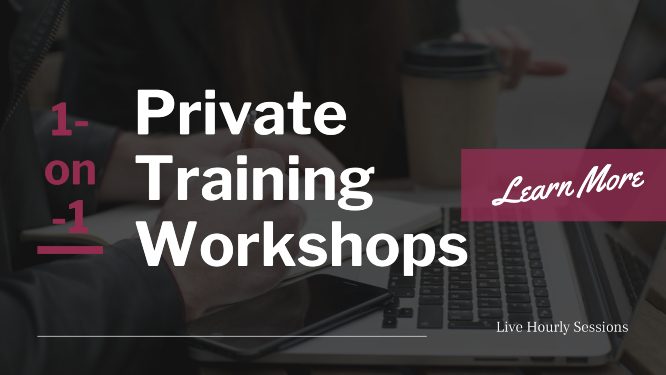 Tasos Perte Tzortzis
Business Organisation & Administration, Marketing Consultant, Creator of the "7 Ideals" Methodology
Although doing traditional business offline since 1992, I fell in love with online marketing in late 2014 and have helped hundreds of brands sell more of their products and services. Founder of WebMarketSupport, Muvimag, Summer Dream.
Reading, arts, science, chess, coffee, tea, swimming, Audi, and family comes first.
Some of the links on this page are "sponsored". For more information, I refer you to the Disclaimer page.