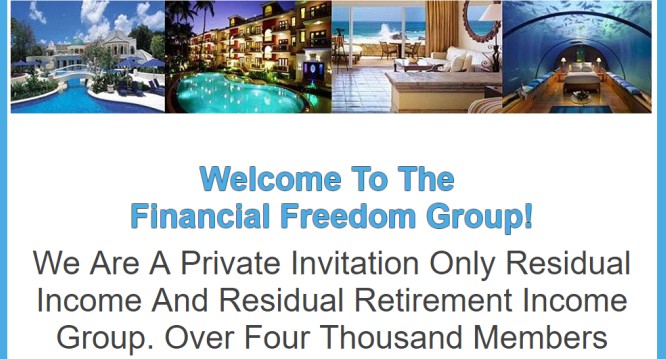 …"We are nationwide entrepreneurs who contribute to our own residual income…"….if you read such a headline what is your reaction?…
…"Make 2016 the first year that you finally reach your financial freedom for real.."…and your reaction to that?…
For me , it sounds like a bad marketing tactic , used in the early stages of internet , where people had no idea what was going on.But may be I am wrong , let's move on to find out
Financial Freedom Group Review
The landing page promises that there are no fancy websites , capture pages or videos.They use just straight facts on How they make real money and become financially free within 1 to 2 years.
Benefits of entrepreneurship with Financial Freedom Group (FFG)
Control
Freedom & flwxibility
Huge Gains
Becoming self employed with FFG
No office
High income potential
Freedom
Freedom , freedom and more freedom…I wonder if it is another system to put everything on auto-pilot.
Membership packages to fit any budget
$100 / month
$200 / month
$500 , $1000 , $2000 , $5000 or $10K / month
That is really funny , without revealing any information at all they are asking for money…
Steps to Join
We are getting close , I think…
Step 1
You can sign up direcrtly with management and paying management to do your recruiting and sign-ups for you.If you refer a person , they will be assigned to management and placed with your downline.Then you choose one of the membership packages.
Step 2
Management will call and email you the name and address of the member you will be mailing the money order for your monthly membership.
Step 3
Once you received the first payment from a new member , send an email to your management group leader and copy the person that sent you the payment.
Step 4
You will receive weekly and monthly money orders in your mailbox.Each member must commit to mailing their monthly money order payment to their assigned member…..
This will change your life and and generations to come forever.That's the power of FFG.
NO , that's the power of Fraud
Oh , come on people , do not fall for that type of ads.Over hyped bad marketing techniques of the past.No description about the company and their products or services.Just some ghost money order payments…And how you are about to recruit new members , by saying what?….join this opportunity and you will be financially free?…how?…they are gonna ask you…and you will respond.."Don't worry , it's magic.."
That page reminds me another similar product I had reviewed over a year ago.It's called Cash gifting and it was about money checks delivered to your door by a midnight courier…oh my…can you really believe this?
The landing page includes a video from Roberto Kiyosaki on Oprah – Why people should start a home business….Is this an excuse for their low quality offer?…and what is the company's connection with Mr.Kiyosaki?…..unbelievable
Final Words
Another online marketing scam exposed today , do not ever pay money without doing any research online for reviews.Moreover do not ever pay anyone that is promising the heaven on earth for you.Trust companies that show their products and services and they run active blogs on their websites.If you land on a landing page like that , without any extra content on the same URL , just hit the Exit button.
Related
That's it , another review has finished , here on Web Market Support.I am waiting for your comments and thoughts.Till next time.
We Teach
Marketing &
 Business
Live on Zoom
Your host: Tasos Perte Tzortzis
Schedule an interview so we can evaluate where you are right now, your needs and goals, and we'll give you a detailed analysis of how the workshops work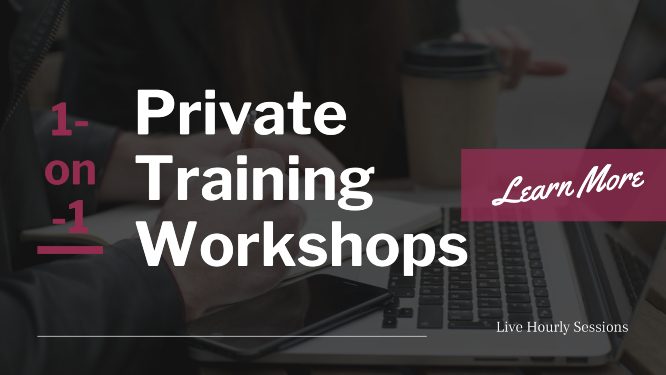 Tasos Perte Tzortzis
Business Organisation & Administration, Marketing Consultant, Creator of the "7 Ideals" Methodology
Although doing traditional business offline since 1992, I fell in love with online marketing in late 2014 and have helped hundreds of brands sell more of their products and services. Founder of WebMarketSupport, Muvimag, Summer Dream.
Reading, arts, science, chess, coffee, tea, swimming, Audi, and family comes first.