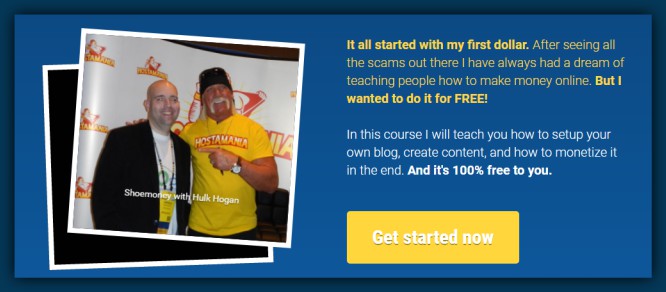 Jeremy Schoemaker has built a business in a box, training to walk you through your very first steps into this world of online entrepreneurship. He is a well-known marketer with a great reputation and a speaker at affiliate conferences and summits.
There is an interesting story about one photo he published where he shows a check from Google.
Shoemoney Review
A step-by-step plan in order to create a website and make money online. There are videos, presentations, and tasks to complete. You don't need any experience or technical skills and Jeremy promises that this is a Free program.
However, there are some minor costs involved, such as web hosting, auto-responders, and other tools. But I will get back to that later.
The belts system
White – Welcome, intro, and belt promotion
In that course, Jeremy explains how a website can be profitable and opens the road to upcoming lessons. Additionally, he underlines his cooperation with other companies and sponsors who support a part of the expenses.
Yellow belt – Web hosting, blog setup, the magic begins, belt promotion
Web Hosting
The host costs around $5.95 / per month but there are additional costs involved if you want to build a secure and reliable website. Like
domain privacy $0.99 / month
site backup $1.99 / month
search engine submission $1.25 / month
website security $1.99 / month
turbo boost $2.99 / month
Of course, Jeremy is suggesting his own web hosting company partner, Steady Cloud. They offer unlimited disk space, bandwidth, and email accounts.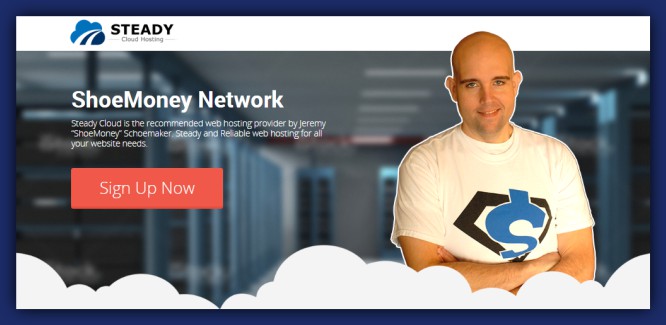 Orange belt – theme, customisation of the theme and layout, housekeeping, belt promotion
Blue belt – overview, pages vs posts, our first page (about me), create the first blog post, how to edit posts and pages, definitions, installing plugins, widgets, add a contact form payout, belt promotion.
Red belt – emails, Aweber and building a newsletter, creating a signup form, belt promotion
Purple belt – social media, Facebook page setup, how to get ninja Facebook likes, Twitter setup, hashtags, belt promotion
Green belt – email sign-up form, RSS to email, add social icons to your site, belt promotion
Brown belt – monetize overview, google adsense, affiliate marketing with Amazon, belt promotion
Black belt – Facebook promotions, promoting posts on Facebook, benefits, and bonuses, let's make some money, make it rain, ninja promotion
The Ninja Levels
Tracking
Implement tracking on-site and emails
Google Analytics
Legal documents
Layout and downloads
Copyrights
Trademarks and subpoenas
In the trenches
Copywriting intro
Personas
You-tube training
Pinterest.
The Bonus Area
Website monetization – a 2 hours keynote talk with Jeremy at Affiliate Summit West 2012.
Affiliate legal walkthrough and documents
Weapons of marketing
Affiliate cash tree
Interviews and more…
Pre – Conclusion
Do not worry, this program has nothing to do with scams and other fraudulent companies I had tested. Jeremy has built a training that walks you through all the phases of online business, provides tools, and reveals all the important aspects of affiliate marketing and online marketing in general.
There is great value for newcomers and anyone involved with that program at the end will know a thing or two.
Jeremy covers all the basic information and as you are educating you will find yourself discovering additional resources online that can boost your presence and authority.
Pros and Cons
Pros
Affiliate marketing explained from start to finish
Easy-to-follow step-by-step training
All the necessary tools
Bonuses area
Cons
Sometimes over aggressive tactics and sales policies.
Many products to purchase (tools and services) – more money on Schoemaker's pocket
As a PPC expert, Jeremy is driving you in that direction, you will need a strong budget to dive into PPC, and PPC is an area for experienced marketers.
No focus on organic (natural) growth through blog posts and no deep explanation of the real benefits of blogging and how it can be used to drive free organic traffic to your website.
Poor support with tickets and a mini FAQ list
No community with other members to interact and chat in real-time.
Moreover have in mind that in order to cooperate with companies like Amazon, you will need tons of traffic because Amazon will terminate your cooperation in a while if you are not making sales. I would not make a deal with Amazon as a newbie.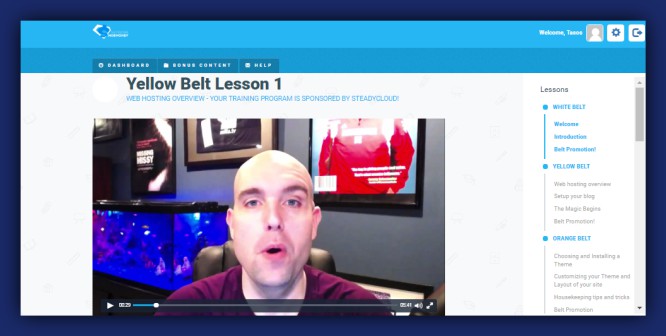 A webinar with Stephan Spencer
I received an email from Jeremy about a webinar and I subscribed immediately. An interview with Stephan Spencer, an SEO expert.
I was expecting lessons on SEO or other similar tricks and tips. Unfortunately, the webinar was about Stephan, and that only. A promotion on his podcasts and a presentation of his work and team.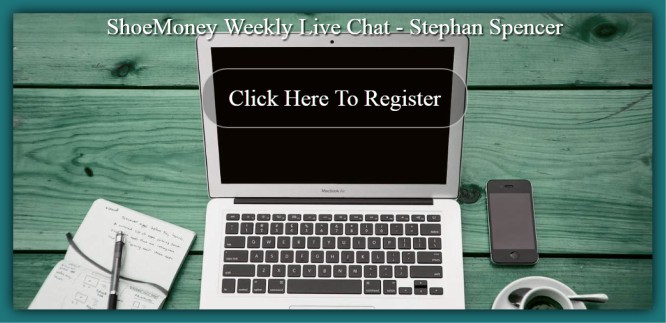 Final Words
Jeremy has built a qualitative program that can help newbies dive into the world of online and affiliate marketing.
But I believe that the main goal of Jeremy is to make money out of you, through all these affiliate promotions and the tools that you will purchase. He is not focusing on your growth and success. I would expect more information on blogging and free traffic techniques.
You can make money following Jeremy's program, absolutely, but there are better solutions in the market, like the Wealthy Affiliate University where the founders are focusing on their members and their success.WA has to offer way more than the Shoemoney Network. Examples
Live chat 24 / 7 with other members and the founders ( you can't just build a website alone by following text lessons, you need the help of other people, this is how I built my own website, the help I received inside WA was tremendous)
Supporting community with thousands of blog posts and media.
Live video classes and webinars on hot marketing topics to stay alert, informed, and updated.
Classrooms for exclusive top knowledge (affiliate marketing, keywords, WordPress, content, SEO = search engine optimization, social media marketing, website development & programming, local marketing, video marketing. email marketing).
But in order to fully understand what I mean you have to test WA for yourself. The good news is that WA offers a free week to test everything out so there is no harm in checking.
That business model (online marketing) has no limits, there are no boundaries. You can take this business to any level you want, the sky is the limit. But you have to commit and devote yourself to hard work, success is not happening easily, and this is the beautiful part.
No program in the world can help you make money if you don't work consistently.
Jeremy's Shoemoney is absolutely recommended as a valuable resource among other online business trainings, like Wealthy Affiliate or Affilorama. I wish that every company was like that but …
Related
Top Places to Get Affiliate Marketing Help
I hope you enjoyed another review, here on Web Market Support. I am waiting for your comments and thoughts. Till next time.
We Teach
Marketing &
 Business
Live on Zoom
Your host: Tasos Perte Tzortzis
Schedule an interview so we can evaluate where you are right now, your needs and goals, and we'll give you a detailed analysis of how the workshops work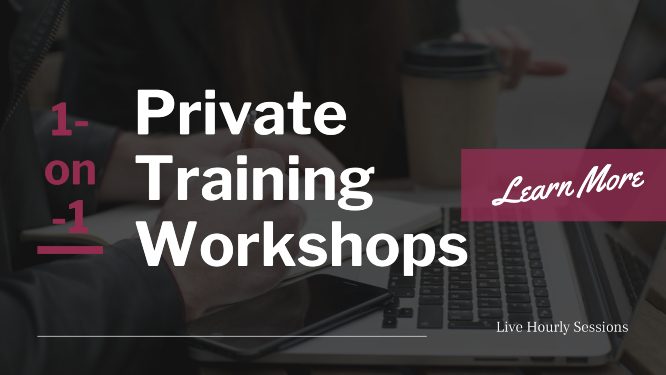 Tasos Perte Tzortzis
Business Organisation & Administration, Marketing Consultant, Creator of the "7 Ideals" Methodology
Although doing traditional business offline since 1992, I fell in love with online marketing in late 2014 and have helped hundreds of brands sell more of their products and services. Founder of WebMarketSupport, Muvimag, Summer Dream.
Reading, arts, science, chess, coffee, tea, swimming, Audi, and family comes first.