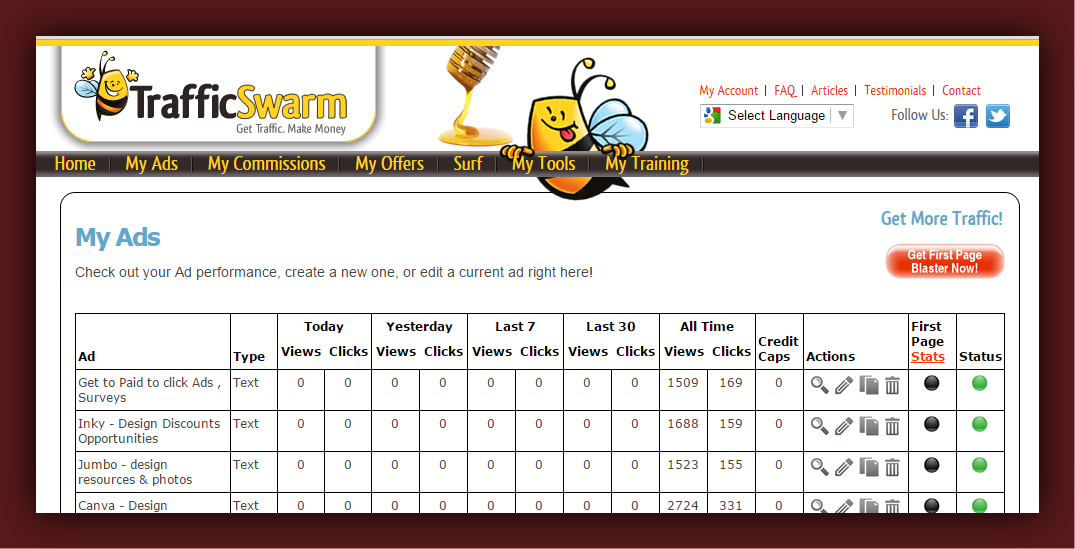 I have used their services long time ago but I remember that my experience was a positive one although I did not get the results I wanted.But of course this is part of this business.No every source can be profitable , at a given moment , and that does not exclude the chances of becoming a profitable source in the future.
Traffic Swarm Review
It is a traffic exchange website where you can advertise your links , even for free , so that other website owners visit your site.You visit other sites , others visit yours.
Your website gain visibility and you might end up granting customers or loyal visitors.
For me at that certain time it did not work well.All the traffic I got was not interested in my content , not at all.We are talking about bounce rates of 90% to 100%.
But that does not mean that Traffic Swarm is not offering great services.
The only traffic exchange site so far that gave me awesome results was Buxept , but I had other problems with them.They did not pay me for viewing ads.
Basic account – Free
Whenever I use the services of a new website I choose a basic or free account in order to perform my tests.If I get the results I am looking for I might upgrade my account.
The Free membership gives you 10 ads , 10 links you can advertise at any time.You can change or replace links all day long and you can surf the ads of other websites up to a specific number of earned points.
Very often there are bonuses in the form of earned points.
Traffic Swarm Commissions
Commissions are earned only by Pro members.When you refer a new Pro you get 10$ right away.If they stay Pro you get 5$ every month.And they also pay you up to 5 levels in your downline.
Offers
CPA promotions – Online home careers , Jillian Michaels , Inbox dollars , Survey club , 100 day loans.You can promote these offers if you are familiar with their services.Just make sure you check the offers thoroughly , not to destroy your reputation.
Making Money guides – Traffic brokers , project payday , dotcomology.Again I am not familiar with these offers , you have to check them on your own.
Promote Traffic Swarm – You upgrade and become an affiliate for the company.
PIPS – or plug-in profit is a money system that you have to verify it on your own if you want to promote it.
Surveys – this is added to your account automatically and if you want you can participate by offering your opinion in exchange for Traffic Swarm points.
Tools
Exclusive tools like Free website hosting , search engine submission and a free website builder can be used if you upgrade to Pro.I was not in need of these services so I can not express any opinion on their quality.
Additionally they suggest some other tools and online services that might suit your needs.
Roboform
Adminder
Market Samurai
Aweber
1&1
Training
There is a separate section where you can learn anything you need about the usage of their services.How to create ads , how to surf , an ad writing guide and a FAQ department.
Traffic Swarm Blog
Some of the topics included are
Less work and more money
SEO services
New offers
Pinterest -why all the hype?
Webinars
Increase traffic with articles
and much more…
You can browse by date or by category
Final Opinion
My results were disappointing but the services of Traffic Swarm left me satisfied.The surf area runs fast and the bonuses offered are a tease.Don't forget to check your Google analytics dashboard often to check bounce rate and average time spent on your site.
So far I have not found any complaints about this company.That means they are paying their members.Of course I am monitoring their action continuously and if I find something worth to be mentioned I will update this thread.
It is a legitimate way to get visitors to your site and to make money using their offers area or by referring other people into this system,.
Related
I hope you enjoyed another review , here on Web Market Support.I am waiting for your comments and thoughts as always.Till next time.
We Teach
Marketing &
 Business
Live on Zoom
Your host: Tasos Perte Tzortzis
Schedule an interview so we can evaluate where you are right now, your needs and goals, and we'll give you a detailed analysis of how the workshops work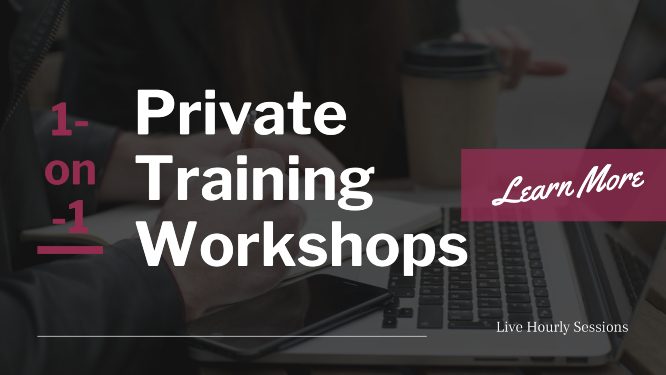 Tasos Perte Tzortzis
Marketing Consultant, Creator of the "7 Ideals" Methodology
Although doing traditional business offline since 1992, I fell in love with online marketing in late 2014 and have helped hundreds of brands sell more of their products and services. Founder of WebMarketSupport, Muvimag, SummerDream.
I enjoy reading, arts, science, chess, coffee, tea, swimming, Audi, and playing with my kids.