*BRAND NEW
Private Training Workshops
Marketing and business training via private live video-calls for brands and aspiring entrepreneurs
Learn More
We start off with the right mindset. Without it, you may not be able to reach your full potential.
Also, it's important to keep yourself motivated at all times no matter what's happening.
Learn More
Without a marketing strategy in place right from the beginning, any business may fall apart.
We'll identify your marketing and business goals, research the market, create customer avatars, research the competition, develop strategies, the 7 p's of marketing, test ideas.
Then we'll deploy innovative marketing tactics to test market response and ultimately achieve our goals.
Learn More
You'll get access to our tools and resources to use in your own business. 
You'll get downloadable pdf's, browser bookmarks and extensions, and more.
Learn More
We'll support you daily via emails and live chat.
We'll answer all your questions and give you feedback on your progress.
We are in this together.
Learn More
If you want to top up your game as a marketer and entrepreneur you will need these skills:
Productivity
Creativity
Innovation
Leadership
Customer knowledge
Listening
Decision making
Delegating
Teamwork
Social media management
Fostering relationships
Crisis management
Adaptability
Research (keywords, market, competition)
Analytics
Copywriting
Storytelling
SEO
Besic graphic design
Learn More
Here, at WebMarketSupport, we use a series of business and marketing frameworks.
Business transformation and expansion, attracting customers, storytelling, copywriting, social media, SEO, and so much more.
Learn More
We'll make sure you're applying what you learn in your business. 
Information without implementation, is just procrastination.
Learn More
Every session is 1-hour long, once per week. 
You are granted unlimited training sessions, so it's essential to stay on schedule and not exceed the session's timeline.
Choose an available workshop
Register by filling the form below
We'll schedule an interview
Information Reporter
A business model that helps you organize, transform, and deliver specialized knowledge in digital format or as a service. 
There are thousands of niche markets to explore so that you can create information products to serve people's needs, solve problems, and help them move forward
Learn More
An information carrier is an entrepreneur that explores and identifies "hot" market segments where people's needs are not fully met. He creates information products to fulfill these needs.
A carrier is a researcher, reader, and lifelong learner. He constantly improves and innovates. He's productive, creative, and inspiring.
A carrier organizes, transforms, and delivers specialized knowledge in digital format or as a service to help people solve problems, challenges, and satisfy their needs.
A carrier is an expert with a unique voice and a loyal fan base.
Workshop Curriculum
Module #1 Entrepreneurial Mindset and Principles
Module #2 Information Business
Module #3 Market and Competition Research
Module #4 Your Unique Information Genius
Module #5 Marketing, Advertising, and Sales
Module #6 Developing A Unique Voice
Module #7 Product Launches (books, courses, memberships, workshops, seminars, events, masterminds)
Module #8 Scaling
Learn More
The mindset of an entrepreneur and basic principles
How to stay motivated
Implementing new knowledge immediately and taking action
What is an information business
Key benefits
Popular industries hungry for information
Exploring, analyzing, and choosing profitable and "hot" markets
Narrowing down niche segments
Competition research
Identifying your unique skills, knowledge, expertise, and life experiences that can be turned into information products
Becoming an expert
Partnering up with experts
Information products options and analysis
Creating your first information product/service
Strong online presence
Connecting effectively with people
Becoming an expert
The art of storytelling
Persuasion secrets
Marketing and advertising (landing pages, email marketing, social media, paid advertising, funnels, guerilla, offline, and more)
Sales strategies and tactics
Developing a unique voice
Launching your first product/service
The customer purchase lifecycle
Building a loyal fan base
Joint ventures
Automation
Scaling your business
TOTAL VALUE

$12,000

It does not matter how much time you will need to master this business model

The private video-calls are held every week and you can enjoy unlimited sessions

After each session, you'll get assigned exercises and homework

We'll be supporting you daily through emails and via the live-chat on our website

You will get supporting material in digital format (checklists, PDF's, audio, video, images)

*new payment plan coming soon

30-DAY FREE TRIAL
MARKETING PUBLISHING MASTERY
The most flexible online business model. A multi-billion dollar industry. Just connect consumers with brands by sharing information on your websites.
This model is also known as "Affiliate Marketing".
Learn More
Marketing Publisher
A marketing publisher uses the model of affiliate marketing to promote products and services from companies around the world on his own properties online. A publisher connects consumers and brands and gets paid usually in the form of commissions.
What is Affiliate Marketing?
Affiliate marketing is a kind of performance marketing in which promotion/advertising of products and services takes place exclusively on the internet.
Let's consider the following marketing/advertising plan of products and services
a) The company (advertiser) who wants to advertise its products and services or even a part of them online through the affiliate marketing model
b) The affiliate (partner or publisher) who undertakes the promotion of the products in a variety of ways and methods on the internet.
c) the affiliate network acting as an intermediary between an advertiser and an affiliate. Publishers are free to subscribe to these networks with the aim of identifying promotional products to promote them. These networks offer a wide variety of products from thousands of companies in many market segments and there are thousands of publishers who can promote these products.
Companies, in most cases, are required to pay an entry fee to the network, which can range from $20, $50, $100 to $200 or a little more, but there are affiliate networks who do not ask for any fees. This fee is paid only once or once a year, and companies get access to thousands of publishers/affiliates who can show interest in and get sales for the companies' products.
Publishers are usually eligible to promote any company they want once they join an affiliate network, but there are networks where publishers have to apply for every company they want to co-operate with separately, and these applications are reviewed by the companies.
*In some cases, in the role of the network, we have affiliate managers who act as mediums between brands and publishers, usually organizing product launches or similar promotions. The affiliate manager is responsible for recruiting top-publishers to increase conversions for brands and to help publishers on their promotions by delivering exclusive material and by offering incentives and other methods. The fee of the manager can either be a percentage of sales or a predefined fee.
d) the final consumer (and/or visitor)
The company has the ability to avoid the publishers' network and create an in-house affiliate program. In this case, the advertised company will likely have a harder time identifying affiliates on its own, but it can also choose to partner with affiliate managers who have their own circle of affiliates/partners.
The company that owns the final product will pay commissions to the affiliates if the customer was driven to the company by the unique marketing actions of the affiliate. This is a modern way of marketing that both companies and affiliates get benefited.
The company is benefiting from the "pay-per-performance model structure" meaning they don't have to pay anything for advertising. When sales occur by the marketing efforts of the affiliates who take care of the advertising on their own, they pay affiliate commissions. The affiliates don't have to spend a fortune on product development, the only thing they need to do is promote those products on their websites.
Nowadays, the simplified process of website creation resulted in open opportunities for writers, website owners, bloggers, marketers, owners of forums or online communities and various kind entrepreneurs to participate in the affiliate marketing model.
Detailed guide: how to make money with affiliate marketing
Key Benefits
The advertised companies reduce their advertising costs to the minimum as now they pay commissions only when sales occur. They just sacrifice a percentage of their profits.
Brands reach new audiences and enjoy a whole new world of opportunities instantly.

The merchants (advertisers) can track their affiliates' actions and every campaign can be measured accurately thanks to new technologies, the marketing tools provided by affiliate networks, and the internet.

The publishers can build a business at very low-cost without having to worry about developing and delivering products and services, customer service, inventory, renting a property.
The publishers can promote 1000's of products at the same time on their websites and can monetize their online traffic in various ways beyond these promotions.
The publishers can work with just a computer and an internet connection, or even a phone from anywhere in the world.
Publishers set their own terms, enjoy timetable flexibility, they have minimum operating costs, earn recurring income from multiple streams.
Publishers have the luxury to partner with any company they want, affiliate managers, and affiliate networks. and they can easily scale their businesses utilizing the power of emails, videos, webinars, social media, or paid campaigns just to name a few opportunities.
The final consumers can make well-informed decisions and enjoy the same products with the same conditions at the same price.
Workshop Curriculum
What is affiliate marketing
History
Key benefits
Why companies need you
Mindset
Legal
Statistics
Pricing models
Keyword, market, and competition research
Exploring, analyzing, and choosing profitable niche markets
Affiliate website examples and types
Building a website
Content creation
SEO
Advertising and affiliate networks intro
Joining affiliate networks
Working with affiliate managers
Promoting products and services
Connecting effectively with people
Overcoming fear of writing and producing
Earning money through product reviews
Popular ways to make money with blogging
Becoming an expert
Adding multiple streams of income
Hiring and outsourcing
Tools and resources
Bonus #1: Social media marketing
Bonus #2: Copywriting
Bonus #3: Landing pages
Bonus #4: Becoming a real brand
Bonus #5: Developing products and services
Bonus #6: Recruiting affiliates
Bonus #7: Case study #1
Bonus #8: Case study #2
BRAND NEW: The "7 Ideals" live events promo framework
TOTAL VALUE

$9,997

It does not matter how much time you will need to master this business model

The private video-calls are held every week and you can enjoy unlimited sessions. Each session is 1-hour long.

After each session, you'll get assigned exercises and homework

We'll be supporting you daily through emails and via the live-chat on our website

You will get supporting material in digital format (checklists, PDF's, audio and video recordings tailored to your specific needs, images)

*new payment plan coming soon

30-DAY FREE TRIAL
Entrepreneurial Success - Video Course
We are going to explore:
Entrepreneurial mindset and principles, industries and niches, leadership, innovation, creativity, productivity and product creation, customer service, marketing & advertising, how to build a team of "A" players, business expansion, partnerships & joint-ventures, and more
Learn More
In this free video course you are going to learn what is an entrepreneur and my personal definition of entrepreneurship.
You're going to learn the skills and mindsets successful entrepreneurs have.
You're going to learn how to explore industries, niches, and 'hot' markets to build a business online. Whether you have your own products to sell or you have nothing to sell yet, there are various models you can follow.
You'll learn how to become a leader, the importance of creativity, and how to become productive.
Also, you're going to learn how to create products and service customers really want and the basic principles of marketing.
We'll discuss why successful entrepreneurs are innovators, risk-takers, and why they constantly improve.
We'll explore partnerships, joint-ventures, and you'll learn how to expand your business.
We are going to explore why times like the coronavirus pandemic are actually the greatest opportunities ever.
You'll learn that you should never take things for granted and that you should always find new ways of doing business.
And finally, we are going to explore why you should not rely on one business, one idea, one product, one income stream, ever.
Video Course Curriculum
Module #1 Entrepreneurial Mindset and Principles
Module #2 Exploring industries and niches
Module #3 Productivity
Module #4 Creativity
Module #5 Innovation
Module #6 Marketing
Module #7 Customer Service
Module #8 Leadership
Module #9 Expansion
Module #10 Products & Services
FREE ACCESS
Watch At Your Own Pace
$0

We decided to give away this training workshop for free as a contribution to the community due to the latest economic downturn.

We can't deliver it live 1-on-1 though. We are recording video sessions and release them.
Marketing & Advertising
Identifying ideal customers, market and competition research, unique selling proposition, attracting traffic, converting visitors into leads, leads into paying customers, customers into brand's advocates
Learn More
Market research
Competition analysis
Trends
Customer avatars
Keyword research
Unique selling proposition
Direct response marketing
Copywriting & storytelling
Traffic acquisition
Content marketing
SEO
Lead generation
Email marketing
Paid ads
Sales funnels
Commercials
Social media
Influencer outreach
Product launches
Affiliate marketing
Local marketing
Outbound marketing
Guerrilla marketing
Branding
Joint-ventures, partnerships
Entertaining Info-Products
Identifying 'hot' market segments, developing information products, unique positioning, delivering unforgettable experiences, entertaining customers, building a loyal fan base
Sales Strategies & Tactics
Mindset and basic principles, attitude, motivation, cold calling, door-to-door, handling objections, setting appointments, follow up, closing the deal, and more
Freelancer
What are you good at? Web design, programming, writing, translation, or even engineering? You can take advantage of your current skills in order to build a presence and a career online.
Learn More
This method is one of the most efficient and there are thousands of freelancers that have built successful careers doing just that. You can work from anywhere, you set your own terms, rules, and prices, but you have to be alerted and seek new clients all the time. Of course, this rule applies to any business out there, you need a consistent stream of clients to survive.
Opportunities
Web, mobile, software developing, hardware, apps
IT, networking, data science, analytics, programming, database development, engineering, architecture
Web design, logos, infographics, website creation/development/management, multimedia production/editing, photography, videos, arts
Music, vocals, music production, audio mixing, editing, mastering etc
Video production, video editing etc
Virtual assistant, writing (reviews, articles, essays, poems, blog posts, letters, stories, greeting cards, ads, ebooks), translation, proofreading, transcription, data entry, web research, editing, copywriting
Customer service, telephone communication, emails, live chat operator, forum administrator
Sales, marketing, SEO, consulting, advertising, articles, content creation
Accounting, finance, scheduling, legal, training, education
and more…
Building a website
A website is your online property and it's pretty much like an offline brick & mortar business. It's open 24/7 and can bring you traffic continuously, and the most important aspect is that it can be monetized in a hundred different ways.
Learn More
Basic Monetization Techniques (for beginners)
Blogging
Promoting other companies products for commissions (affiliate marketing)
Generating leads and referrals for other companies
Selling advertising space
Sponsored posts/articles
Email marketing
Video marketing
Social media campaigns/advertising
Podcasting
Freelancing
Dropshipping
eCommerce Stores
Accepting donations
"Hire me" calls to action
Monetization Techniques (advanced)
Pay per click marketing (paid advertising)
Memberships
Services
Online courses
Workshops, webinars, seminars
Training (1-1/team), consulting, coaching
Speaking, live events
Sell websites for profit
Promoting MLM companies
Local marketing, Business pages
Marketing services and campaigns for clients and companies (SEO, website creation, website development, content creation, advertising, managing social media accounts, business pages/profiles…)
Write your own books
Create digital products
and more…
Selling Arts & Multimedia
There are various ways to make money selling arts & multimedia (freelancer, virtual assistant, using marketplaces, communities, forums, job boards, groups, social media, hosting courses, creating a website, without a website, video marketing & vlogging, podcasting, guerilla marketing)
Learn More
In this module we'll be exploring skills like:
Web design (website creation, landing pages, brochures, digital advertising material, magazines, vectors & illustrations, icons, fonts, apps, logos, 3d graphics, digital painting, photoshop, book illustration…)
Videos (production, editing, animation, rendering…)
Music, Audio (production, editing, mastering…)
Painting
Drawing
Cartoons/comics, anime/manga
Photography
Handmade products
"Since 2015, WMS as a marketing partner/publisher helped hundreds of companies sell more of their products and services and helped them acquire qualified leads.
Now we expand by offering exclusive marketing services as an agency"
"WMS helped me sell my music to the local market. For many years, this was only a dream"
"Thanks to the WMS powerful advertising I discovered clients all over the world to expand my local business"
"I was able to connect effectively with over 10 brands and closed high-paying contracts on the spot"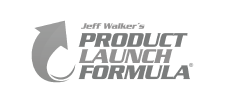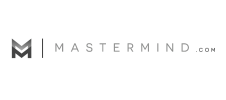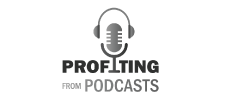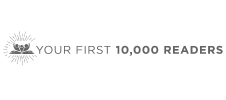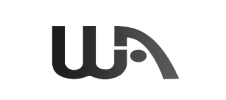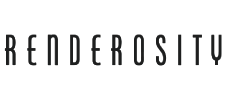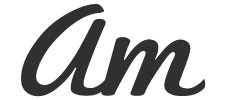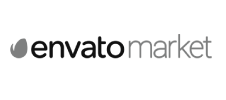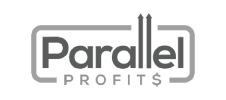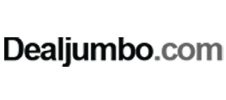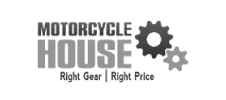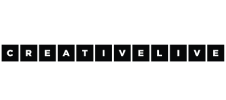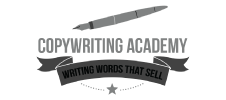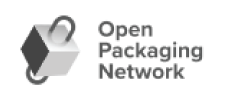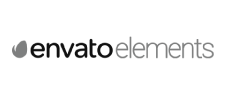 BECOME A FULLY-EQUIPPED AND SUCCESSFUL ENTREPRENEUR
RISK-FREE
Are You Ready?
Submit your information using the form below and we'll schedule a first 30-min video-call interview

to help us understand where you are at your business right now, your needs and goals, and we will give you a detailed analysis of how the workshops work.

We schedule our weekly sessions (if we are a good fit together). 
Please note, that we are not accepting all applications. To increase the chances of getting accepted, please be as specific as you can.
You won't be charged for the first 4 sessions (30-day trial)
Private Training Workshops
"The best way to predict the future is to create it."
– Peter Drucker
Let's Get Started
Ready To Make a Real Change?