You see online gurus learned their lesson well somehow, they do not make claims about "getting rich quickly" often. They use alternative scenarios like I wanna help the world, or I wanna share my secrets that made me a millionaire, or I am the expert #1 in that industry and then keep talking blah blah blah
…Then in the last video of their Free series here comes the Bonus, my personal coach, access to my personal blog and stuff like that and then they slap you in the face with their proposal. An unknown content product of around $2,000, a 30 days very strict guarantee including the shipping dates from the destination to you and back. Therefore you only have a limited time to respond and then the offer is gone.
The Experts Academy Elite Online Course
Experts Academy is a bunch of Free Online Videos and other material on Personal Coaching that is Promising YOU to Become a Millionaire if you work hard though…and Pay the Charge of $1997 up front
The author made an impressive introduction, his speaking skills were easily recognized but the upcoming videos got me totally bored because he was focused on promoting only himself…Brendon Burchard was talking about general things, like how great and successful we gonna become if we use his methods and techniques.
The rest of the material followed a motivational pattern to inspire his audience in getting started with "entrepreneurship", and there was one video of testimonials inviting us to a live webinar to change our lives forever.No information about what is gonna be, just unlimited impressive speeches and boast of his personal business wealth and status.
Looking for Ways to Start an Online Business? Here's a List of the Best Solutions
Experts Academy Overview
His academy will teach us how to make a difference in our lives, how to help others with our knowledge and get benefited as high-paid experts. Although that can be achieved he never gives a clue or a sample of his work whatsoever. He made his colossal research and he found out how he would become an expert, and he became an expert indeed. With his last 4th video he is gonna give us 4 bonuses that would normally cost $65,000.
Author, Speaker, Seminar Leader, Coaching and Online Marketing
There are 5 areas, 5 domains – resources according to Burchard's lecture that you can succeed in. As an author, as a speaker, as a seminar leader, as a coach . as an online marketer. Not only you gonna succeed but you will become an authority, a high-paid expert just as he did from point zero to multi-million dollar success in 18 months
Domain number 1. If you decide to continue as an author you wanna write an e-book or a real book and Brendon will guide you how to write it well, how to find a "right" publisher, how to publish it even on your own, how to promote it. Like the way, he did it, the blessed 'as he calls himself' experts.
Domain number 2. What you need to learn as a speaker, how you position yourself, what promotional materials you need to put together, how you build such a business. He is getting paid $10000 to $25000 just to speak in colleges, corporations and other facilities, he travels the world and speak at other people's stages, where he offers his own programs
Domain number 3. Seminars, how to build one, how to structure it, how you get people to attend it, how you make money on the front end of the seminar, how you do that on the back-end…While nobody was teaching that when he started he managed to become the expert, so now he provides the tools so we can teach that too to other people that will pursue our seminars. But how he does that stuff, not even a clue. He keeps them all for the paid procedure at the end.
He made $4,6 million fortune in 18 months and people like Tony Robbins, John Grey, the Dalai Lama himself are among the personalities he personally coaches.
Domain number 4. Life coaching business ?…Another repetition. This is the greatest industry because a lot of people are lost and confused. He says they do not know what to do with themselves , If you know how to coach them and do a good job as a coach and help them improve their lives, and grow their businesses …man you go anywhere ,and he was blessed again having clients that pay him $10,000 up to $50,000 every year just for his group coaching.
He does not have to speak with every person 1-on-1 he does that as part of a group. How do you structure something like that? what are the ingredients, how you make money out of it? .But all of those questions will be answered when you finally PAY….
Domain number 5. As an online marketer you should be able to tell people what information to put on web pages , how to get people read that pages, how you add value to them, how you capture their names, how you get sales of them, how you create online products, everything is included inside the Experts Academy.
The Best Secret of this Academy Lesson Course is that you don't need to Master your Abilities on all of those Areas to be Successful…He was the first in that industry to put a product together, an innovative product that covers all of that. The Experts Academy Lead Coaching Program, the most comprehensive training in the world, according to his words. He trained more experts than anybody else, in those 5 domains. I have awaited4 hourly videos in a period of 2 weeks to learn something from Brendon and now that time has come.
Home Study Course – The Complete DVD Set
…..He reveals the whole table in front of him, the camera backward and what we see?….the same DVD cover repeated 20 times, the Experts Academy knowledge , the whole package altogether , all the wisdom of the world in a table in front of our shocked eyes….oh and 3 big books cover all of them with the same logo…I am not convinced yet and do not know what is inside this material
Why is this system so powerful.? he seems to wonder… I was very anxious to hear something useful at least after all those hours
Brendon ….please say something man …but but but…Once again the same repetition I have heard 10 times already. Those DVD's are the resources, the tools we need to get in action and we gonna learn not just from him but from power experts …like John Gray another book millionaire speaking how to build a good script…now I feel secure.
Scott Hoffman #1 agent in the world, he is Brendon's agent and agent of the New York most selling authors, he is extraordinary and brilliant. Then we got Steve Harrison, teaching how to get our message out with a book,
The speaker section, he manages to do that as he positioned and promoted himself as an Expert and that we can do the same promoting ourselves as Experts, people will take the bait and they will buy. Roger Love, for example, teaches how to use our voice and tone to speak as authorities and persuade the attendees.
And he mentions "Jeff Walker" the guy who invented the Product Launch Formula, But at least Jeff had something to share, he offered ideas that we can use and he did it for Free, he was not only sharing general theories. Besides, what Brendon shared it can be found easily on the internet for Free as well.
Resources, Tools, Check Lists … and Bonuses
The 1st secret uncovered from the wall, 5-week marketing mastery valued $5000, every Monday a new video online and every Friday we gonna speak on the phone directly with Brendon for Q&A (questions and answers sessions).
2nd bonus – $10,000 marketing strategy planning, a secret video he never released before, the millionaire marketing formulas.
3rd bonus – Promotions a Partnership Crash Course
4th bonus – 2 Free Tickets for the Experts Academy LIVE
Experts Academy Price
The final price announced after 5 hours of anticipation – $1997 – that is a price I meet quite often…a 30 days guarantee and the super bonus access to his own personal blog, He normally values that $30,000…Be careful though…The guarantee very strict because you have only 30 days to get the DVD's delivered and then to return in that time frame, impossible unless you live next door to Brendon…Not even a PayPal option, he only wants our credit card data.

Experts Academy Testimonials
Following some testimonials, selling authors and speakers talk the best of Brendon of course. He helped them grow their businesses fast and become High Experts Gurus. And finally, he does not believe in getting rich quickly, only in hard work, .but what he offers…???…..consider it with your self. They only claim that you become a millionaire buying his products if you work hard.
Conclusion
Call me skeptical or afraid, but I have tried a lot of luxury programs that were only promising and they never delivered any great value. I hope that the Experts Academy is not one of them but I am not convinced from 4 general talking videos and the sequence of testimonials how to become an Expert.
Experts Academy is full of shining theories but before I evaluate a product and proceed with a purchase I have to be 100% sure of its quality. I need some proofs that the system works, and I don't mean testimonials. I need some samples, at least 1 chapter, 1 section, 1 teaching module, just to get a feel of what's in there. With the Experts Academy, you have to take a leap of faith without knowing what to expect.
Just because someone put together an encyclopedia of knowledge, that does not mean that if you read it all you'll become an expert. In order for someone to help you earn money you need essential practical stuff to put in action.
The price is expensive, the content of the DVD's remain a mystery, this hype used a hundred times. Usually, there are a lot of upsells coming up. The information Brendon shared can be found easily on the internet…plus I do not like this kind of marketing strategies that are shady and probably deceitful to make rich only the producers…
I really wished that this was a positive review. I am waiting for your participation in the discussion, Till next time.
We Teach
Marketing &
 Business
Live on Zoom
Your host: Tasos Perte Tzortzis
Schedule an interview so we can evaluate where you are right now, your needs and goals, and we'll give you a detailed analysis of how the workshops work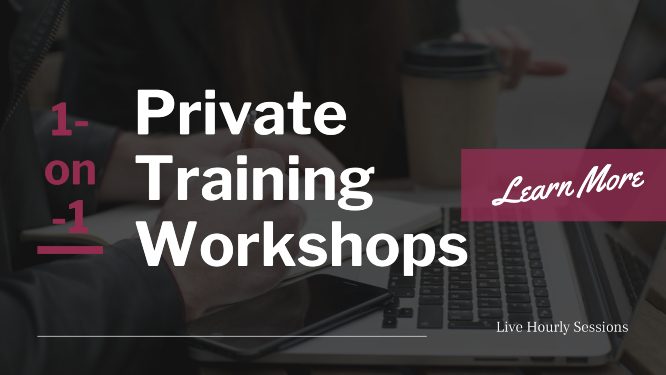 Tasos Perte Tzortzis
Business Organisation & Administration, Marketing Consultant, Creator of the "7 Ideals" Methodology
Although doing traditional business offline since 1992, I fell in love with online marketing in late 2014 and have helped hundreds of brands sell more of their products and services. Founder of WebMarketSupport, Muvimag, Summer Dream.
Reading, arts, science, chess, coffee, tea, swimming, Audi, and family comes first.