Although I was familiar with Dean's background and childhood story, I watched an interview a few days ago where he uncovers some important things about him.
Things that could change your life if you pay close attention!
Dean Graziosi Overcoming His Inner Negative Beliefs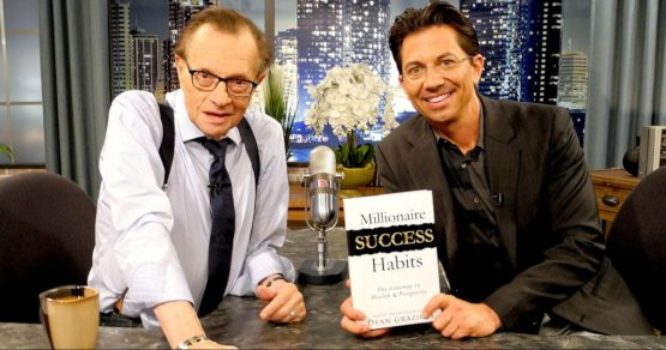 Here's a quick background story of Dean that highlights his big successes.
Dean Graziosi's Background
He's one of the most respected entrepreneurs of our generation. With a billion dollars in sales to his name, Dean is paid tens of thousands of dollars for just hours of his time.
He is the creator and founder of Motor Millions and Think A Little Different, both of which are successful business-opportunity infomercials that teach people how to make money with cars and real estate. He has been on TV every day since 1999 and has shipped a total of over one million manuals, tapes, and videos. He lives in Scottsdale, Arizona.
Now we know that Dean is a billionaire but he was someone that you would not expect to reach that level of success. 
He had to overcome some extreme challenges to make it happen.
First of all, he had dyslexia as a kid. His teachers had a hard time educating him. His family was not poor but not wealthy either.
He was scared at high-school, afraid of his friends, afraid of being dyslectic, being like a nerd. He did not go to college. His dad's business eventually failed. At some point, he could not even sleep. He was living on credit cards, adding debt to his account on a daily basis.
But he managed to start a small business from his garage, like Jeff Bezos from Amazon did. But he failed.
Looking back, he knows what it means to be broke. He knows what it means to feel envy by looking at millionaires.
He remembers bad feelings and thoughts like…I work hard, as much as they do, what is wrong? Why am I not succeeding like them? Am I stupid? Don't I have what it takes?
Dean Discussing "Inner Demons"
He talks about people that have the skills, the knowledge and the willingness to do something great in their life and business, but also have to overcome their inner demons. As a result, these people never make it happen. They eventually GIVE UP.
People think they can't do what other super-successful people did.
Some say…nope, please, this is something I can't do.
Others say, well I need the tools, I need someone to show me the way.
And Dean highlights that the foundation of every successful business is one's beliefs.
And here's the most interesting part about beliefs.
We all have 2 voices in our heads, Dean says.
But I still have this voice inside me telling me you gotta have money to make money, no one from my family was even been successful, how am I suppose to do better? My parents worked their butts off and they did not make it, why would I? I don't have a great education, I don't have a vast vocabulary, I can never read in front of somebody, my eyes go faster, my brain goes slower, there is a gap I can't bridge. 
And now there's this 2nd voice inside me that says…
Everybody's wrong, I think I can do this, I don't care I don't know how to write stuff, I'll try to do it,  damn it.
And these 2 voices were battling inside his head…
If you empower the voice inside you that tells you you CAN do it, just a little bit more than the other voice, you inevitably WIN. No matter how old you are and how successful, these 2 voices will keep on battling inside you.
Dean found a way to make his "positive" inner voice become stronger by taking the negative stories and beliefs from the "disempowering" voice and flipping them upside down.
Just a reframe. 
When he was about to write his first book, the negative inner voice inside him was telling him that he had dyslexia, you only read a few books in your life, you're crazy, don't even try it.
But the positive voice inside him was pointing out to writing this book. Maybe someone needs a book from a guy like you, maybe you will just tell a story.
The first editor he hired called him a day later and said…sorry, I can't do it, this is not a book. This is a 300-pages conversation, I can't edit it, I suggest you re-write it, hire a real writer.
But the positive inner voice persisted. Maybe the world needs a guy that came from nothing, who does not have a vast vocabulary, use really simple words, sharing what's in his heart trying to inspire others. 
He was ready to delete this book but he did not. He actually published it and became a New York Times bestselling author in just 2 weeks.
And still to this day, his negative inner voice keeps saying…Can you really run a multi-million dollar company? Come on. Can you really reach next-level success? Do you really believe you're going to fix the broken education system and make self-education the new norm?
Dean's Advice To Those Who Want To Reach New Levels Of Success
4 things are really important:
Are you hungry?

Are you focused?

Are you measuring your results?

Learn from somebody who's already been there
If you're not hungry, someone else is hungrier than you. Hunger comes from using whatever it is inside of us that drives us. 
When Dean was broke, he was watching his mom doing 3 jobs, odd jobs, and she could not make something significant.
This sparked the flame inside him, gave him the "hunger" he needed to fuel his dreams. To become wealthy and help his mom retire.
And when he built his 1st business wanted to prove his dad that he can make it. Because his dad was not believing in him.
So many people want more and they might even have the "hunger" but they always flip from idea to idea. 
Should I do Amazon? Oh no, I need to do Shopify, or maybe I'll write a book, or maybe a brick and mortar company? Oh no, I want to partner with someone.
And these people don't go deep into one direction at a time.
Shiny object syndrome in other words.
The game will change if you master and go deep, says Dean.
If you want to lose weight, what do you do on a daily basis? You measure your weight. 
But many times in our businesses we don't measure. And without measurement, we fail to improve, we fail to progress fast. 
To progress fast and with confidence, Dean says, you need to go after the people who have the specialized knowledge that you need. 
Don't go after an influencer for the sake of following someone who has millions of eyeballs on him. 
Dean Graziosi's New Mission
 25 years ago, Tony Robbins came into Dean's life. Back then, there were no podcasts, no iTunes, YouTube, Facebook, or Instagram.
And Dean saw Tony Robbins on TV, and he ordered an information package just by watching his infomercial. Dean's family told him he was not smart, that he paid just for information without taking something tangible back.
Finally, Dean was introduced to the self-education system.
This changed his life. In 3 years he runs his own infomercial on TV selling his own product.
25 years later, Tony Robbins and Dean Graziosi got together and realized that the self-education system had to be introduced to the world.
Why? 
Because the traditional education system is broken.
Universities and colleges cost a fortune and millions of students go broke every year. 
Colleges are more like hedge funds with education attached. And they only provide generalized knowledge. When, in fact, people are looking for specialized knowledge.
And people don't even care if they get this knowledge from a non-professional teacher.
This is a huge problem.
You can read my personal University story here. 
And Dean and Tony decided to move forward with their new venture. A very risky one.
Last year, in April 2019, the internet literally broke. Dean with his partner, Tony, hosted a free live webcast training with over 200,000 attendees, and 250,000 more people could not make it to the event on time.
They launched a business blueprint to help people extract their knowledge, skills, and life experiences in order to turn this knowledge into an information business.
This blueprint also helps people report on other people's knowledge, skills, and life experiences.
This same blueprint was the reason I was able to overcome my inner "demons" and finally to step up and show up in front of the camera.
I struggled for over 4 years.
Also, with the help of this blueprint, I was able to launch a few workshops and sold my first workshop locally, and now I've launched them online.
We Teach
Marketing &
 Business
Live on Zoom
Your host: Tasos Perte Tzortzis
Schedule an interview so we can evaluate where you are right now, your needs and goals, and we'll give you a detailed analysis of how the workshops work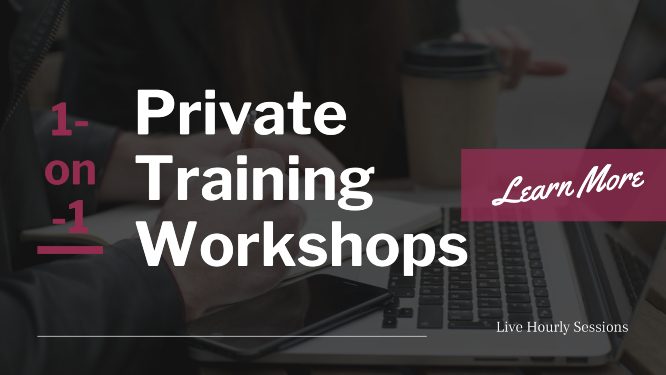 Dean started out as a complete underdog and he became a billionaire. I firmly believe you have an inner voice inside you that's telling you that you can't. That you don't have what it takes.
But if you dig deep, deep enough, you'll also find another inner voice, that is pointing in the right direction.
Empower it!
That's it, another article has finished, here on Web Market Support. I am waiting for your comments and thoughts. Till next time.

Tasos Perte Tzortzis
Business Organisation & Administration, Marketing Consultant, Creator of the "7 Ideals" Methodology
Although doing traditional business offline since 1992, I fell in love with online marketing in late 2014 and have helped hundreds of brands sell more of their products and services. Founder of WebMarketSupport, Muvimag, Summer Dream.
Reading, arts, science, chess, coffee, tea, swimming, Audi, and family comes first.