I've been a member of 
Clickbank
 for quite some time and I feel the need to express and summarize my overall experience with this giant corporation. 
The article is not a typical review rather than a topic for discussion
. I am very disappointed and frustrated at the same time. This is not the perfect environment to work or to get inspired at least. This can't be the largest online marketplace for digital products.
Clickbank's History, Present, and Future
When I was new to the online affiliate world my eye caught an old article talking about "Clickbank" of course. Let's say 4-5 years, and the author was praising the benefits of being an associate with this network. He was promoting numerous products and making a living out of it.
Excitement Upon Signing Up – Present
Additionally, I have read many other articles in communities and forums before my decision to join the network. Everybody was suggesting Clickbank and mentioning the opportunities. I was really excited when I visited their website for the first time. I can recall a webinar right after the creation of my account. The video rolled in and I was watching the company's brief history.
A nice production which of course lays out the size of the organization and the benefits for merchants and affiliates.
Came to my surprise that Adam and Justin after their introduction were reporting that the president of the US had invited them to the "White House" to honor them for being in the list of the Top 100 entrepreneurs…but it was the "Way" that this information recorded that I felt a little uncomfortable at the moment. The video was ending announcing their latest opportunity, the Clickbank University.
The next day, I was researching money-making opportunities in the marketplace of Clickbank. You probably know already that Clickbank is huge and is divided into categories and sub-categories. There are thousands of products listed in every category. Of course, I was mostly interested in specific divisions, like:
Business / Investing
Computers / Internet
E-Business & E-Marketing
Education
Employment & Jobs
My main focus was the E-Business & E-Marketing section. There are indeed some products and offers that are legitimate and valuable but the overall low quality in this category was something I did not expect. In fact, I was falling to scam after scam. Cheap landing pages, poor video productions focused only on sales, low-quality ad intruding letters and opt-in pages for the garbage. Moreover, I found many outright scams targeting only our pockets.
Affiliate Payments – Fees
When I was reading their policy documents I felt like this place was not aiming to offer a productive environment for its partners. Can you believe that Clickbank is charging fees to affiliates for low or no-sales periods? Oh, come on…That is insanity. It's not ethical. 
And it just ain't right…The most important is that with the overall very low quality of the products that are listed no one can generate sales even if he tried really hard. Do you think that people are buying easily these craps? No, they don't and reversed sales and refunds are included in the everyday menu.
The affiliates are the ones who are driving traffic to the merchants and the network, the ones that spread the word about the products in order to increase the sales numbers, you can't charge fees the affiliates. For me, that shows the "Hunger" of this company for money.
There were many complaints from other affiliates and marketers that I interact within communities, forums, and on their blogs. Why should I promote this network when I can promote any other network, that won't charge me fees. One that will respect me.
Kyle is talking for "Unethical Practices" on their behalf. He reveals that Clickbank University has been used as a bridge in a competitive game where participants are Clickbank, the Merchants, and the Affiliates. My opinion is no different.
Yes, I have to agree, Clickbank University is a competitive product for the merchants. Clickbank is taking advantage of the situation trying to generate sales in the backs of the merchants. Completely unethical and very suspicious. Of course, the merchants are not obliged to continue advertising their products on this network…I would not if I were in their position.
The Beginning Of a New Email Campaign
At first, I was normally receiving 1 up to 4 emails per month, maximum. The main target was the promotion of that program. How it can change my life and how Clickbank is going to make it so easy for me.
But, during the summer something changed.
Stress? The number of emails multiplied suddenly, I was receiving 1 or 2 or even 3 emails per day. At first, I thought to take a closer look to see what was going on. In the meantime whenever I was testing a new product from their listings I was always ending up with a negative review.
The quality of the products inside Clickbank was at the bottom while Adam and Justin had begun a marathon of video blog series to offer value to their subscribers. They were revealing, according to them, extremely important aspects of Affiliate Marketing that could help us become "Entrepreneur Idols".
Well, it was not exactly valuable, I found the videos boring, over sketchy and totally unprofessional…Obviously the Clickbank Boat is sinking and these are actions that point at a "Hunt For Money"…I believe they want to gather as many as they can and destroy the already injured network.
Now please, have in mind that when I mention low-quality products I am talking for the categories that I have researched.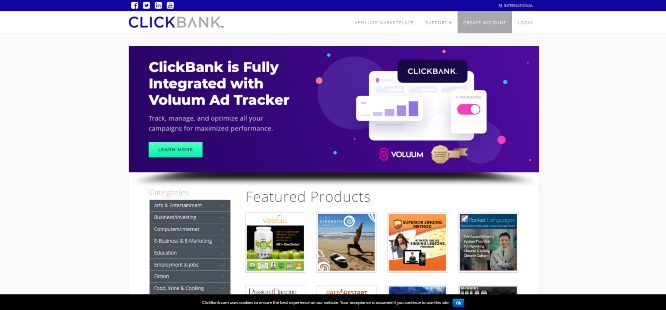 Changes That Could Result In Improvement
You have built a reputation and a giant list of merchants and affiliates over the years … You can't let any merchant free to offer anything without investigating the quality of their productions. Of course, it is the Bad Merchants that create a problem, but it is Clickbank's responsibility to eliminate it if they want to do online business.
Filter out all the bad products, sign contracts with serious entrepreneurs and look forward to the future. If Clickbank won't reconsider their attitude soon other networks will bypass like a hurricane.
Remove the University program and instead offer tools, automation and new platforms for your affiliates and the merchants. Give them a reason to be proud to promote your quality products.
All the affiliates are moving away from Clickbank at the time speaking, the merchants are the next on the catalog.
Enough with the crap, we need
quality
, we only live once, we need superb products, we need to leave the best of ourselves as a
"Heritage"
 for the next generations.
Clickbank has a history and a present, and a bright future but there's work to be done.
That's it, another article has finished, here on Web Market Support. I am waiting for your comments and thoughts. Till next time.
Tasos Perte Tzortzis
Marketing Consultant, Creator of the "7 Ideals" Methodology
Although doing traditional business offline since 1992, I fell in love with online marketing in late 2014 and have helped hundreds of brands sell more of their products and services. Founder of WebMarketSupport, Muvimag, SummerDream.
I enjoy reading, arts, science, chess, coffee, tea, swimming, Audi, and playing with my kids.
Some of the links on this page are affiliate links. For more information, I refer you to the disclaimer page.