What exactly is "The WholesaleFormula" training program? Is there potential in selling on Amazon? Is this a new method or outdated? Is it effective and why? Are Dan and Dylan the right mentors and guides? Is it worth the money? Is there anything else you need?
These are just a few of the questions going through your mind right now. So, here I am, to answer all the questions you might have and to guide you to make a well-informed decision.
The Wholesale Formula Review
What Is The Wholesale Formula?
"The Wholesale Formula" is a training program created by Dan Meadors and Dylan Frost to help people build an Amazon selling business with a method called "Reverse Sourcing Wholesale".
In a nutshell, it's a comprehensive system including everything you need to become an Amazon seller and grow your business exponentially in a short period of time.
It was created in 2015 when the founders, Dan and Dylan, experienced huge success as Amazon sellers by doing what giant eCommerce corporations do, like Amazon itself, Walmart, Costco, and so many others.
The Wholesale Formula as a training method helped thousands of ordinary people build their dream eCommerce business. It's being refined to the detail through all these years and its creators are holding nothing back. 
They share invaluable insights, strategies, tactics, and methods, along with downloadable course materials to ease the program's implementation.
Students of the wholesale formula get lifetime access to the training program that consists of 20 hours of recorded video training, PDF helping guides and workbooks, word tracks, templates, transcripts, and SOPs that prepare them to scout products, source wholesale accounts, and scale their Amazon businesses. 
How it works:
Scouting: Identify successful products, products that already sell well on the platform
Sourcing: Land wholesale accounts, contact the brand owners of those products directly to buy in bulk quantities to get the best possible price
Selling: Sell on Amazon for a profit
What this method is not about:
Creating your own products
Introducing new products to the marketplace
Creating new listings for products
Why is it called "Reverse Sourcing Wholesale"?
Because it's the exact opposite of what the vast majority of wholesalers do. The old-school wholesalers act as middlemen between brand owners and Amazon but they have to mark up their prices, go through giant inventories to find only a few products that sell usually for little to no profit.
With this method, you're not buying inventory from wholesalers, the middlemen, and selling on Amazon as a retailer.
You bypass them and approach brand owners directly to buy products from them at lower prices and sell directly on Amazon. You become a wholesaler and oftentimes, you get exclusive deals with brands to further boost your earning potential.
The program is only available once in a year, the registration doors open up for a limited time, usually 3-4 days.
Dan Meadors started working on a new project part-time in 2011. He was buying products on clearance at the local market and then selling them on Amazon for a profit.
He worked very hard for the first months but he saw potential in this model.
At some point, he crossed paths with Dylan and he joined Dan's team.
Then, they joined forces as partners and launched a sustainable, effective system that they called reverse sourcing wholesale.
They had great success with this model, and their next step was to introduce the very same system to others. 
Now, they have a community of over 5,000 students from all walks of life who are very successful themselves using this system.
They started teaching this method in 2015 and the most important thing is that they never experienced a downturn in their Amazon business. Now their students.
Selling online is now the big thing as more and more people buy things from the convenience of their homes. 
Not to mention that running an online business gives you the unfair advantage of selling stuff 24/7 all year long without worrying about economic crises, pandemics, or other factors that suppress local economies.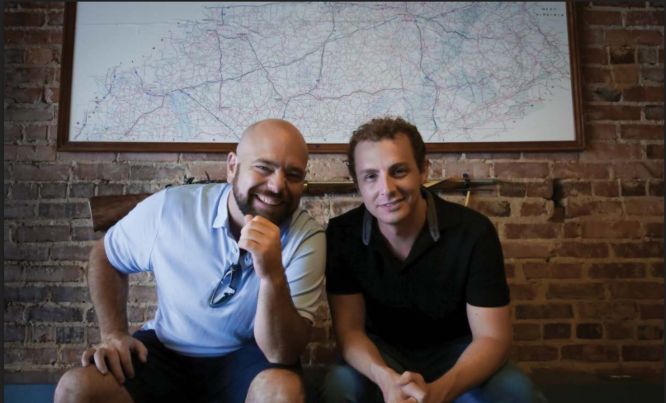 Amazon has been growing its revenue by 30 to 40% every year. And that isn't slowing down. By 2022, they are expected to be doing almost $400 billion in revenue per year.
Amazon sellers that generate at least $1 million in sales per year
Amazon sellers that generate at least a quarter million in sales each year
Amazon Selling Business Models
Not all Amazon business models are created equal. Reverse sourcing wholesale is the best of all models because it offers unbeatable low risk and high scalability. 
When Amazon started letting 3rd party vendors sell on its platform, it was like the Wild West. There were a lot of ways to sell products and make lots of money in the process with models like private label, arbitrage, liquidation, and so much more.
But since Amazon has adopted stricter policies throughout the years, it has become much harder to sell successfully using these old methods. 
In fact, Amazon has made it even easier to sell products using the reverse sourcing wholesale methodology. 
Why?
Because it's the same exact system Amazon uses. That's what Walmart and Costco do as well.
Reverse Sourcing Wholesaling Advantages
You cut out the middlemen
You get the products that sell already at the best possible prices, the products already exist and doing well, fast to market products
You aren't building a brand from scratch and you rely almost exclusively on US-based companies, not Chinese or other countries where you have to wait forever for products to be delivered
You never touch, prepare, or even see the products you're selling. The majority of brands will ship the product directly to Amazon warehouses for you. And if not, you can simply hire a prep company to pack and prepare your product and send it straight to Amazon.
You eliminate competition because of the price you purchased the products
You repeat the process again and again until it becomes a passive stream of consistent income
You keep on growing your portfolio of brands and products that you sell
You are forging real relationships with the brand owners and new doors are opening up for you
You sign up for exclusivity deals with various companies, so you get 100% of the sales for certain products
Very low cost per unit
You can run this business from anywhere in the world, you only need internet access and a computer, laptop, tablet, or a mobile phone
The minimum investment is low, unlike other wholesaling opportunities where you have to order hundreds or thousands of units just to get started. The majority of brand owners will set a wholesale account for you for just $500.
You are building a business that you can later sell if you want to
You don't usually receive benefits like those when you work with wholesalers or distributors, because they get the lowest price and they sell to you, and then you have to sell it once again at a retail price, minimizing your profit margins.
Reverse Sourcing Wholesaling Disadvantages
It's harder to get approved by brand owners than it is by distributors and wholesalers
Getting approved by brand owners is tricky, but that also means fewer sellers will have to manufacturer direct pricing. It's a less competitive space. 
The thing is to get approved.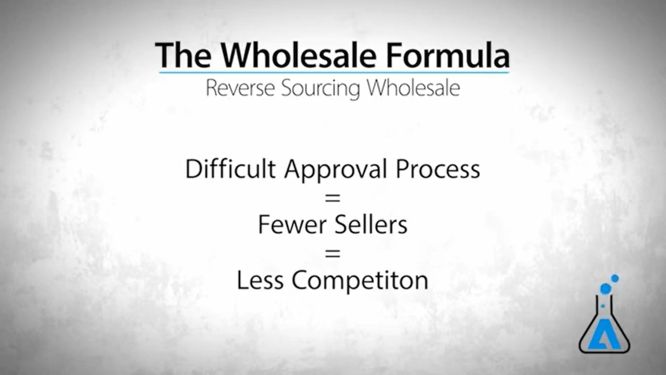 Dan & Dylan hosted a live training workshop last year but due to the covid-19 pandemic, all the attendees were watching the event from their computers.
Dan & Dylan had in front of them giant screens in order to be able to watch their attendees, each one in a separate window.
It was the best they could do to mimick a live experience.
The training program is built upon these workshops.
Scouting
Sourcing
Selling
What kind of products should I sell?
How do I determine if a product is profitable?
The Wholesale Formula: this formula will tell you which products are worth investing your time in sourcing and selling. The formula estimates what quantity of a product you will be able to sell each month and how much money you can expect to make.
You've identified profitable products using the formula, and now you need to contact the brand owner to get approved as a wholesaler. 
Finding the owners of the products is not a hard task. You spot their label on Amazon and use a search engine to discover their website. Now you have to contact them.
Have in mind that the thing is to get approved. And these brand owners are not signing up contracts that easily. They will give access only to wholesalers that are legitimate, trustworthy, and professional.
How do you appear professional? 
First, by having your own website. You can't use a Hotmail or Gmail account to contact brand owners for a serious B2B relationship. 
You also need to add value to the brand owners. they are looking for wholesalers that will add value to their brand. they aren't looking for leechers. 
How do you add value? 
There are many ways to accomplish that. For example, improve the product page on Amazon, run paid advertisements on search engines and social media. Spread the word about this brand. Show that you care. 
Selling those products on Amazon is not rocket science.
You don't have to worry about order processing, packaging, labeling, or even customer service.
The brand owner and Amazon take care of all that.
There are wholesalers that never touch the products they sell.
Amazon sells your products with their fulfillment program, Amazon FBA. You store your products in Amazon's fulfillment centers and they take care of the packaging, shipping, and customer service. 
Common Questions/Objections
Why don't these brands sell their products on their own either at the local market or through Amazon? 
Why do they need you to sell their products?
Because these are large organizations that rely on retailers, store owners, and online sellers to distribute their products.
That's why you don't come across a CocaCola or Pepsi store, Johnson & Johnson, Procter & Gamble, Nutella.
Their main strategy is to use local channels or Amazon and other online marketplace sellers to handle selling for them.
Also, we need to keep in mind that traditional retailing is dying. Physical stores have seen a dramatic fall in revenue over the last decades. People buy more often online.
This is why the demand for a strong online presence in marketplaces like Amazon and Walmart has increased.
This is where we can come into play and prove our value to these brands and help them sell their products on Amazon, in this case.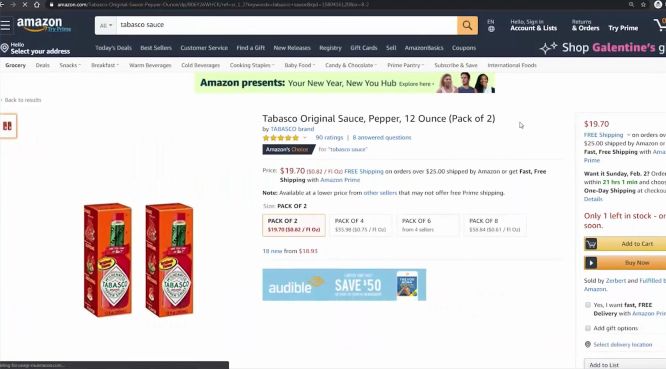 The 'Hot Sauce' Experiment
They present an Amazon research example that compliments the need for a strong online presence in these channels of distribution. The example highlights why big brands need you to help them sell their products online.
Dylan asks what are the most recognizable hot sauce brands that come to your mind without a second thought.
Tabasco is the first answer, the most popular. The 2nd one is Texas Pete.
I know and love Tabasco but Texas Pete is a brand I am not familiar with. Obviously, this is not a brand selling in my country. 
Dylan uses the keyword 'HotSauce' to search Amazon for the top products. As he's scrolling through the results on the first page, nowhere can we spot either Tabasco or Texas Pete. That's very interesting.
Why is this happening? How is that possible? These brands are recognized, everyone knows them. Is Amazon sabotaging them?
Well, it's not Amazon's fault. It's because their Amazon sellers are not good at what they do.
Now Dylan searches for the keyword 'Tabasco'.
The first non-sponsored result takes him to a listing that is absolutely terrible. Only one photo. No bullets. A very short and generic description.
Then Dylan uses an external tool (app) to discover how many sales this listing generates per month on Amazon.
He copies the rank number from Amazon's page and uses JungleScout to estimate the listing's potential. JungleScout is a reliable and well-known Amazon product research company.
He pastes the best-seller's rank, selects the US as his marketplace, and chooses the grocery and food category. He clicks on 'Calculate' and the app estimates that this listing sells around 720 times each month. 720 sales per month is not a bad number, but for a brand like Tabasco actually is. They should be selling way more than that.
He repeats the research process for the keyword 'Texas Pete'. The tool shows 360 sales per month. Again, the result disappoints us.
Dylan returns to his primary search keyword 'Hot Sauce'. He picks the first non-sponsored listing, a brand named Truff.
I don't know this brand.
Dylan says this is not a recognizable brand, like Tabasco or Texas Pete. 
He scrolls down the listing page and he discovers a plethora of great images, rich details, bullets, and a detailed description that entices people to take action.
He uses the rank number in Jungle Scout and boom. 8,070 sales per month estimate. 
This is pretty amazing.
Why is that happening?
Because this is how products are being sold online. The online visitor will pick one of the products on the first page, or maybe on the second. They don't care if it's a recognizable brand or not, for some reason Amazon enlists these brands on the first pages. 
Apparently, Tabasco and Texas Pete got left behind regarding their online presence. these brands have not yet transitioned their focus online. They mostly use traditional channels but that does not mean they would not want to increase their online sales.
This is why brands actually need you to help them sell online effectively.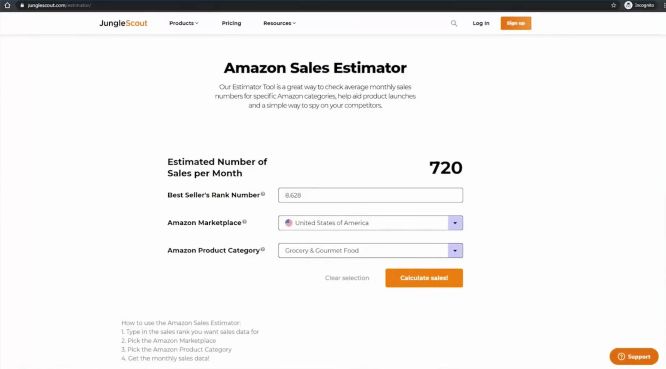 You start by buying a 3-day supply of product at a time.
After 30 days, you'll get back your original investment plus a profit. You invest again into buying products, rinse and repeat.
If for example, you purchased $2,000 on products with a 30% profit margin, and you keep on reinvesting your earnings month after month for a full year, at the end you'll have around $45,000. 
If you repeat the process for one more year, you have the potential to reach $1,000,000 by the end of the 2nd year.
Traits of an awesome wholesale product
Amazon is not a seller of the product
The selling price of the product is over $20
The product has 3 or more sellers
On Amazon, there are currently over 500M products listed for sale, but Amazon carries around 20M of them. The rest of the 480M products are sold by third-party sellers, like Dylan and Dan. 
You can sell products that cost less than $20 but you need some experience and knowledge. If you're a beginner, start out with the price tag of $20+.
If a product is being sold by only 1 or 2 sellers, it may be a private label, sold exclusively by the brand owner, or the owner has an exclusive deal in place with another Amazon seller. The amount of sellers beyond 2 doesn't matter.
Fast selling products: 
When a product passes the first 3 factors/traits of an awesome product, it's time to implement the wholesale formula.
You want fast-selling products, ones that will return your investment quickly so that you can keep reinvesting and can continue to grow your business and profits. 
Step#1 – find best sellers rank:
It's important to be able to estimate how often a product sells on Amazon every month and how many times you can expect to sell that product each month. 
Almost every product on Amazon has an Amazon bestseller rank. On the product page, just scroll down to the product information section and copy the best seller rank for its main category, which will always be the one
at the top. 
Step#2 – JungleScout Estimator: 
Go to junglescout.com/estimator. Jungle Scout is renowned for its Amazon analytics. Once there, select the category of the product that you just looked at, click it and paste in the bestseller rank. Now, you know how many times that product sells each month.
Step#3 – Selling Price:
At the top of the page, the current selling price is listed in the area called the Buy Box, in this case, $23.99.
Step#4 – Competitive Sellers:
The only people that will be getting real sales of this product are the Prime Sellers priced within 2% of that Buy Box selling price. The Prime Sellers are denoted with a blue prime symbol. If you do some simple math by taking the price of the product and multiplying it by 1.02, which will tell you the 2% range you get $24.47. And any Prime Seller priced above this number is very unlikely to get sales of the product due to Amazon's algorithm.
Don't include non-prime offers as they are not getting the buy box over the prime offers, even with their prices being significantly lower, they are not competitors.
Step#5 – Find Your Sales:
If you're pricing competitively with the Prime Sellers, especially if you match the lowest Prime Price, you will likely get an equal share of the total sales. 
You find the prime sellers, your competitors, and you add yourself as a seller. You then divide the estimated total number of sales the product makes per month on Amazon by the total number of sellers, you and your competitors. 
This would be the total number of units you could expect to sell of this product, as long as you were priced competitively.
Next, simply multiply the number of units by the selling price to see how much revenue you can generate.
Using a conservative estimate, say 15%, you can now calculate the profit potential of this product.
The real opportunity in selling on Amazon
The vast majority of brand owners whose products are being sold on the platform have no clue how Amazon works.
They might be selling their products on their own or through other Amazon sellers, but they no idea how Amazon's algorithms work.
That is why they need people like you to help them sell more products. 
Additionally, Amazon makes more money when products are being sold through this wholesale model utilizing 3rd-party sellers rather than selling products from brand owners directly.
A product's listing plays a big role in generating sales and revenue.
The listing has to provide all the information a consumer needs to make a well-informed decision.
A detailed title and description of the product with bullets, lots of them. You have to use all the available space.
You need great pictures, not just pictures of the box containing the product. This is a huge mistake for thousands of brands on Amazon. Pictures of the product in action, people using the product, show how the product looks like.
Describe the benefits for the end consumer.
Enlist all the related keywords for Amazon to be able to list your product in all the available categories and sub-departments.
Make use of all the available space Amazon gives you. If you can use 500 characters don't just use 100, use them all.
The buy box is scary
I can't change Amazon product listings
Wholesale margins are small
It's better to sell your own products rather than someone else's
As we explained earlier, the majority of brand owners have no idea how Amazon really works.
They don't know the importance of superior descriptions and professional photographs.
If you are able to explain these things to brand owners they will be willing to set you up a wholesale account so that you can increase their sales volume.
2 types of brands:
Problem aware – aware of challenges, but can't solve
Problem unaware – unaware of challenges, so can't solve
Your role comes down to this: you need to be able to look at a product listing and be able to determine what's wrong and how a brand owner can improve this listing.
People use keywords (words and phrases) to discover products on Amazon. Then, Amazon gives you results based on your search terms.
Now, the important thing how Amazon decides which products to show you.
For example, someone might use the keyword "oatmeal". Someone else might be more specific and use the key phrase "organic oatmeal". And a third person may use "organic oatmeal for babies", which is a much more specific search.
Amazon shows these people a list of products that they think are most likely to buy. They determine which products to show them based on what products other people bought when they searched for the exact same term and based on the words people used and if these words exist in these products' listings. 
How do we get products to the top of search results?
The combination of traffic and conversion. The higher the traffic and conversion the higher up the list of search results. The more views a product it gets and the more sales it makes, the higher up the listings it goes. 
And people always choose a solution among the first listings, they don't even scroll down or make it to the 2nd page of results. 
Improving conversions improves traffic. For example, a product with 100 views and a 10% conversion rate compared to a product with 100 views and a 20% conversion rate will get a lower listing.
Amazon wants to enlist only the best-selling products, those that convert really well.
Traffic and conversion are relative to the keywords and the competition of those keywords.
Important factors that influence buying:
Price
Photos
Reviews
Copy = copywriting, the words being used to describe the product
Most products on Amazon can be improved tremendously.
Here's a simple exercise to help you. Search for a product on Amazon, read the title, the description, everything. And then think of it for a while; what made you buy this product? The answer to this question is the reason other sellers are failing. 
Another trick you can use is to read negative reviews of products. Unsatisfied customers will tell you what problems they faced, why did they have this bad experience, so that you know how you can help these brand owners. 
What most brand owners will tell you
We are not currently accepting any more Amazon sellers.
And why is that happening?
Because most Amazon sellers are awful.
Brands do not just need more sellers… they need the right sellers that can help them grow.
They need sellers willing to invest in their brands and improve their listings, Amazon rankings, and therefore increase their traffic and conversions. 
They need sellers to educate them and add value to their brands.
Don't be a seller that does the minimum labor to get sales. It may work but it won't present you as an authoritative seller that adds value to these brands. 
Take the time to rewrite the descriptions, take better pictures, do everything you can so that the product will sell the most it can sell.
Examples of product listings improvements
Dan and Dylan go on with some examples of product listings that they were able to optimize for conversions.
They discovered countless listings that were awful with little to no context, with bad photos and descriptions. These listings do not provide much value to the brands and the brands leave so much money on the table.
They also presented examples of their students and how they were able to add incredible value to the brands they were cooperating with.
These examples, these case studies, showcase Dan & Dylan's expertise on the topic. 
They managed to 10x and more in some cases the sales for their partners. 
Average selling price of $20+
Amazon is not a seller of the product
Brand owner is not the only seller
Sales equity of at least 20 units per month
The most important factors for getting the "Buy Box"
Fulfillment method
Selling price
Scouting Products – Examples
Here, Dan and Dylan proceeded with analyzing some examples.
How to calculate your expected sales equity per month
How to estimate your monthly profit
A live Amazon search for "small animal health supplies"
Another live Amazon search for "grocery and gourmet food – meat substitutes"
With these live examples, Dan and Dylan proved that they know what they are doing. 

They left nothing behind, they've gone in deep, they explained the whole process in detail, they searched for products, they demonstrated how they choose certain products based on the qualification criteria, they used software to estaimate sales per month and other important data, they calculated profit margins, the potential of working with certain products and brands as a whole, if it makes sense to set up wholesale accounts for these brands, and so much more.

They are Amazon experts and very professional at what they do.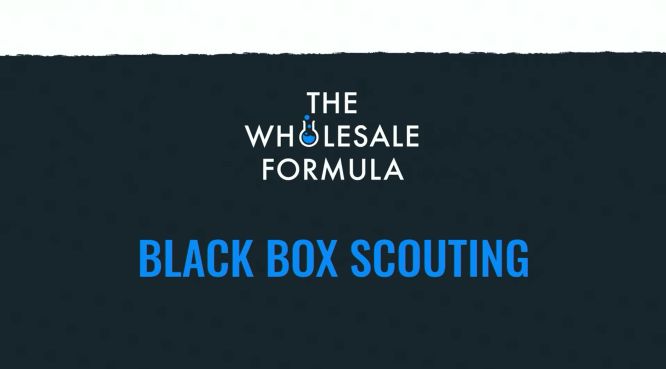 Here, they use the software "Helium 10 Black Box" that:
Allows you to sort and filter the entire Amazon catalog to find only products that match your search criteria
Presents search results clearly so you can easily perform the 4-point check
The main tabs you can use are: products, keywords, competitors, niche, product targeting. The main filters for the products tab are:
Category
Monthly revenue
Price
Review count
Review rating
Shipping size tier
The advanced filters of the software let you speed up your search analysis. You can filter by:
Sales year over year %
Sales to reviews
Fulfillment
Price change %
Monthly sales (units)
Number of images
Exclude title keywords
Sales change %
Best sellers rank (BSR)
Variation count
Best sales period
Number of sellers
Weight (lb)
Start by identifying target keywords.
Then do banding: searching along a narrow band of criteria.
Black Box Scouting Live Examples
Dylan proceeded with some live examples using this method. The software lets you search the Amazon catalog and filter by your criteria at the same time. That means you can bypass the Amazon website and perform research using the software.
He analyzed a few automotive accessories cases, a boat protection spray, and walked us through various Amazon listings to describe what makes people wanna buy products, what they look at, which listings are bad, which are good, and so on.
Again, another session where the duo of wholesalers prove their professionalism and eCommerce expertise.
Landing wholesale accounts
This step is absolutely critical.
Because no matter how good you are at discovering and describing products, recognizing winners, and awesome brands that worth your investment, all your efforts may be wasted if you are not able to sign contracts with these brands.
So how do we acquire wholesale accounts directly through brand owners and manufacturers without getting turned down?
Dan and Dylan developed a step-by-step method that they call "RPS System".
They used this system to get approved by hundreds of wholesale accounts but they also got denied by even more hundreds of brand owners. 
This is how it works. Don't get intimidated, it's all part of the game, part of this busiess model.
Why would these brands want to work with you?
Provide value – be the Amazon expert they need
Value proposition: services you provide to positively impact brands by addressing their brand's problems. Using such a proposition makes you look more attractive, helps the brand's marketplace performance, separates you from the competition, helps you create a stronger, more beneficial relationship
Using phone calls to get in touch with the brands' owners: Dylan goes deep here and actually showcases a phone call script he uses to entice brand owners to want to do business with him.
The way Dylan uses the script is the same way I like to approach brand owners to offer them marketing services. 
The wholesale formula founders know exactly what they are doing.
Secrets:
The compounding effect: giving both Amazon's algorithms and the customers exactly what they want
The list: conversion, hybrid, traffic
The system: comprehensive, in-depth and step-by-step instruction on how to do teach one of the steps from the list correctly
Consider before you contact the brand owners:
Who is your customer? In every business, as entrepreneurs, we serve a specific segment of the market.
In this case, for you, as a reverse sourcing wholesale owner who is your customer?
Are the people buying the products on Amazon?
No, these are the customers of the brand owners and of Amazon.
Your customer is the brand owner. This is who you serve.
As long as you help the brands perform better, you'll get your reward for doing your job well.
And while you're serving your customer, the brand owner, at the same time, customers buying on Amazon will have a better experience as well.
You need to:
Educate and prove to brand owners that the services and expertise you provide will be beneficial to them
You trade those services and expertise for the ability to sell their products profitably on Amazon
It's always an exchange of value.
You can also take advantage of your expertise on certain products and solutions that are being sold on Amazon to communicate with the brand owners more effectively.
If you are into sports, for example, you might want to get involved with sports-related products at the beginning.
Communicating value propositions to the brand owners:
Being able to provide value propositions is only half the battle
The other half is making sure you can communicate to a brand owner how these value propositions benefit them
Methodology for making sure your message is clear and on point
Ask yourself "Why should they care?"
Now, Dylan and Dan are discussing how their students run their own Amazon businesses.
And although they all use the same structure and methodology, The Wholesale Formula, each and every one of them is different and adds their own touch to the mix.
Others have specific ways to solve problems and move forward with their businesses, others have something new to say, others invent new ways to do things.
And this is the magic. 
They discuss these things because most of the students and those who want to start a business overall, have problems starting out. They just get intimidated by the fact that they have to get out of the comfort zone.
A lot of guests participated in the discussion sharing their own experiences with the training program as students and important things about their businesses and how they were able to make them work.
A very important session that underlines, again, the professionalism of Dan & Dylan.
Dan & Dylan answered so many questions that people attending the workshop had.
They covered everything. From legal stuff to contacting the brand owners, how to edit descriptions, how to let the brand owners know about your actions, if certain things and processes are valuable or not. 
They left nothing behind again, and this session alone proved again their expertise on Amazon selling.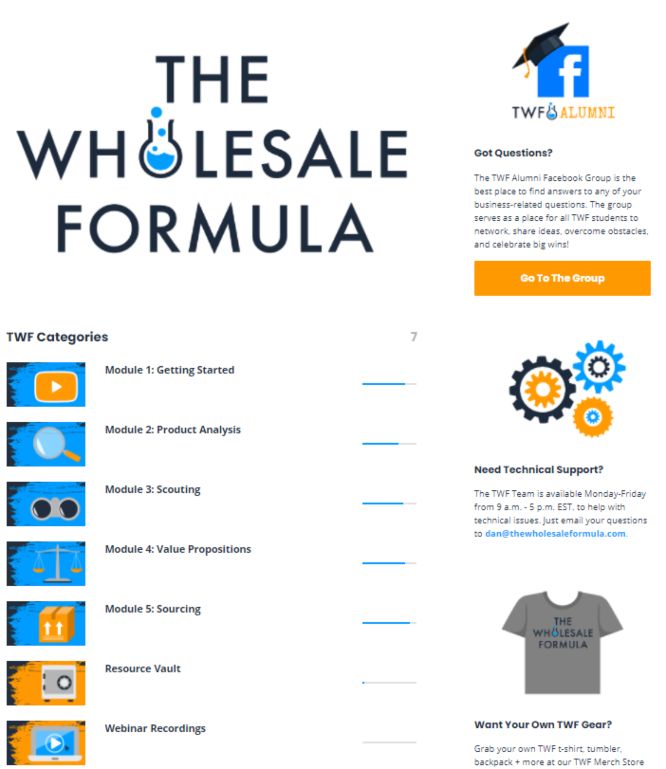 Here's what's included if you enroll in the training program during February 2021 enrollment period:
6 training modules of over 20 hours of video training content
All future updates to the program at no additional cost
24/7 lifetime access to the program
The resource vault
TWF alumni – Private Members-Only Facebook Community (Bonus $1,000 value)
VA launchpad (Bonus $250 value)
Brand Optimization Formula (Bonus $1,000 value)
TWF Coaching Momentum Program (Bonus $750 value)
Downloadable PDF transcripts and other material
Module 01 – Getting Started
You'll hit the ground running as they help you build a solid foundation of The Wholesale Formula business model and walk you through the steps necessary to start your business!
Module 02 – Product Analysis
How to effectively and efficiently analyze Amazon products to determine their profit potential to see if they're the right fit for your business.
Master the proprietary scouting methods of Black Box Scouting, Amazon Filtering, and Super Targeting. You will use these techniques to find tons of the best wholesale product opportunities fast!
Module 04 – Value Propositions
Stand out and make yourself irresistible to brands to significantly increase your account approvals! Your Amazon expertise will help turn your partnered brands into raving fans.
Discover the exact systems Dan & Dylan use to contact brand owners, open wholesale accounts, and negotiate lower prices. Accurately forecast sales to place accurate initial orders and reorders ensuring you never miss a sale.
Module 06 – The Business Owners Playbook
Impactful lessons that don't necessarily have to do with Amazon, TWF, or the wholesale business in general.
"The Vault" is where Dan & Dylan lock up all of the good stuff that isn't one of the TWF core concepts. It's filled with the supporting lessons that you may (or may not) need while going through the course…things like how Amazon works and definitions. Essentially, the Resource Vault is the one stop shop for action oriented lessons on how Amazon works, what Seller Central is, how to set up a business, work with software like G-Suite, and so much more!
TWF Alumni (Bonus $1,000 value)
Access to the private Facebook community full of over 5,000 TWF students, coaches, and mentors to answer questions, network with, and forge business relationships
VA Launchpad (Bonus $250 value)
Learn how to hire, train, and manage the BEST remote employees! This is an additional full training course that will show you how to both hire and train your very own virtual assistant. Once your business is taking off, hiring a VA can be one of the most valuable things you can do for your business. It has allowed Dan & Dylan to spend more time with their families and more time growing their business. 
Brand Optimization Formula (Bonus $1,000 value)
TWF All-Star student Aymeric Monello mastered the craft of optimizing Amazon product listings to help brands find more customers, sell more units, and better represent themselves online. In Aymeric's Brand Optimization Formula Course, you'll learn his secret Compounding Effect, "The List" of 18 things you can optimize on any listing to 10x your sales, and his step-by-step System to perform each. Once you're done, you'll know how to optimize any listing and provide MASSIVE value to any brand owner.
TWF Coaching Momentum Program (Bonus $750 value)
New students will go through the course with a TWF Coach who will drive them to take action and hold them accountable along the path to success. They'll get action steps, goals, exclusive video lessons from a successful TWF student who has "been there and done that" and have access to a group coaching call every 2 weeks where they can ask their Coach questions and get guidance on growing their business!
Pricing/Payment Plans/Guarantee
The Wholesale Formula costs $2,497 (one-time payment) 
There's also a 3-payment option that costs $997 per month – total=$2,991.
All training modules

The resource vault

Downloadable material

All the official bonuses:

Bonus #1 – TWF Alumni (real value $1,000)
Bonus #2 – VA Launchpad (real value $250)
Bonus #3 – Brand Optimization Formula (real value $1,000)
Bonus #4 – TWF  Coaching Momentum Program (real value $750)
The EXTRA WMS Bonuses (real value $priceless)

Full access to my "7 Ideals" methodology and lifetime support (PRICELESS)

OVERALL VALUE $priceless
All training modules

The resource vault

Downloadable material

All the official bonuses:

Bonus #1 – TWF Alumni (real value $1,000)
Bonus #2 – VA Launchpad (real value $250)
Bonus #3 – Brand Optimization Formula (real value $1,000)
Bonus #4 – TWF  Coaching Momentum Program (real value $750)
The EXTRA WMS Bonuses (real value $priceless)

Full access to my "7 Ideals" methodology and lifetime support (PRICELESS)

OVERALL VALUE $priceless
Payment plan 3 monthly payments:
Your first payment of $997 is a non-refundable deposit, meaning you will not get that money back even if you choose to cancel in the first 30 days. You may, however, choose to cancel your future payments and not be charged further by simply contacting the support team.
One-time payment:
Anyone who pays in full will receive a 30-day, no questions asked, money-back guarantee. That's how confident they are in the program.  The Wholesale Formula has worked for hundreds of people, so they know it can work for you too. That's why they invite you to test drive TWF 100% RISK-FREE.  If you enroll, and then feel the program is just not for you, no problem.  Or maybe something comes up, you get distracted, and you never use the material.  It's cool, life happens. Either way, just request a refund by emailing the support account and they'll rush you a 100% full refund.
Upon your enrollment in The Wholesale Formula, they'll immediately send you a confirmation email that contains your TWF program login credentials so you can start accessing Modules 1 and 2 right away. You'll also have the opportunity to join the TWF Alumni Facebook Group and TWF Coaching FB Groups immediately.
Within a week, you'll be invited to join the TWF Coaching Platform where you'll meet your TWF Coach and get access to your roadmap of action steps, goals, and tasks to complete to actively build your business while making your way through the program! At this point, you'll also get access to your TWF Coach's LIVE Q&A Session Schedule. To give you plenty of time to learn the material, complete your action steps, and avoid overwhelm, the remaining 3 modules of the program are released every two weeks.
You can share the training program with a partner and login into the training portal at the same time (up to 2 devices at a time). 
When I first came across The Wholesale Formula training I thought it was just another program teaching you how to become a successful Amazon seller.
There are hundreds of these training programs out there.
But, Dan & Dylan have created something unique. Their methodology is proprietary and teaches you how to become a wholesaler, a partner with brand owners.
You don't have to do with Amazon customers that buy products at the online marketplace, you deal exclusively with the brands.
And this changes the game completely.
You present yourself as an authoritative Amazon operator and you help brands discover untapped opportunities in their listings and promotions.
You earn their trust by improving their listings, growing their sales volume, and add more positive reviews to their portfolio plus you improve user experience.
Gradually, you will be able to close exclusive deals and boost up your sales with certain brands and products.
Technical side:
You don't need any technical skills to be successful with the training. Simple mathematics and calculations, that's all it takes. 
There are tools you can use to ease the process. 
How long before you see results:
Don't rush things. You're starting a business. And all businesses take time and dedication before you see a return on your investment.
First, you need to go through the training material. Absorb the knowledge and understand how things work.
It helps if you interact with other students via the private community and by asking questions. Everyone is there to support you.
Once you get the grasp of how things work and you are able to discover listings that need improvement, you start reaching out to brand owners to help them realize that their listings could perform a whole lot better.
You start forging your first relationships and then you place your first order of inventory to start selling products on Amazon.
You will be improving your listings on an ongoing basis and you can also add to the conversations with people asking questions on Amazon or reviewing your products.
From there, you can speed up your results by running paid advertisements thus increasing traffic to your offers.
It all depends on your efforts and how much time you are willing to dedicate to the training and running of your business.
If you have experience with Amazon or eCommerce you could expect faster results.
This is not a get-rich-quick scheme, it's a real business opportunity. Have in mind that programs promising you that you will become rich overnight are only suitable for people destined to failure. They simply don't work.
Support:
Dan and Dylan proved that they are Amazon wholesale experts. 
During the live workshops answered dozens of critical questions and gave insights into how the whole system works. 
They go deep in helping you understand all the aspects of this business model and they are not hiding anything. They share all their strategies, tactics, and methods to help you succeed. 
Don't worry, you're in good hands. 
The private community, the coaching momentum program, and the support team are there to guide you all the way from start to finish.
Potential/Competition/Other Business Models:
There is potential, you already know that. Amazon is steadily growing even amidst those tough economic times. 
People buy more products online than ever before.
The future of eCommerce is online, traditional retailing is dying. 
Also, the profit margins for wholesalers are just fine, sometimes they reach up to 50% or even more. But products with a profit margin of let's say 15% are also desirable because it all depends on the combination of the profit margin and the quantity of the products that you will be selling.
What happens if Amazon shuts down?
You will go bankrupt in a blink of an eye…Just kidding!
The skills you'll acquire will keep you going on other platforms and online properties. By taking this training program seriously and implementing your knowledge will make you an expert. 
You are not dependant on platforms.
Competition?
As you've probably witnessed yourself if you watched the workshops, the vast majority of Amazon sellers are only looking to make some quick bucks. They are not helping the brands improve their performance. 
Also, they are very bad at what they do. Poor quality photos, awful descriptions, out-of-context titles, and so on.
This is the perfect time to invest in selling on Amazon, these competitors are your ticket to exclusive deals with brands that will quickly realize your valuable insights. 
What about selling my own products? Won't I have higher profit margins?
Absolutely, selling your very own products on Amazon or through your own web properties and stores is a model a lot of people prefer.
I am confident you can do both. 
I suggest you first partner up with brands to see how things really work and how you can boost your sales.
Once you are an expert on selling products, consider adding your own products to your portfolio.
How much should I invest in inventory?:
It all comes down to your personality and character.
Some people are riskier than others and some prefer to go slowly.
I would say $1,500 to $3,000 for your initial inventory investment are enough. It also depends on the product's price.
But you also need to consider that running out of inventory can hurt your business, even temporarily.
So you might want to get started with a product around $20 to see how things work and take it from there.
There is time to scale your business when you gain experience and you'll be able to hire people to grow your business exponentially.
Is there anything else I need?:
Yes, you need a professional-looking website to approach brand owners effectively and to be able to close deals and partnerships.
Also, you would need basic marketing knowledge to understand how things work online and offline and accelerate your results. 
For that matter, I compiled a special bonus package (see below).
The course lives up to its promise and it's one of the very best in the industry.
Dan & Dylan have vast experience as wholesalers and their methodology is considered ethical, transparent, valuable, effective, and follows modern marketing and business practices, more on that later.
The Wholesale Formula is included in our Elite Training Programs List. Only a selected few programs make it to this list, those that live up to their promises, those that bring results for the people. If you can't succeed with one of these ELITE programs, I don't know which program can help you.
It seems like an expensive program:
You get what you pay for. It's better to invest in something that's worthy rather than choose cheaper programs that don't go deep like TWF.
The price is absolutely normal for the quality of the program, the size of the training material, the support, and the bonuses.
You are building a scalable business with potential, a brand that you can later sell for hundreds of thousands or millions of dollars.
Plus, you'll get access to my own marketing and business bonuses to virtually guarantee your success (see below).
If we consider everything you're getting for the money you're paying, then this offer is absolutely a no-brainer. It would be no surprise if this program would cost $5,000 or even more. So, it's a great chance to get this program at this price with all the bonuses that are packed with (plus you'll get more bonuses from me).
If this training program with all these bonuses bundled (TWF and mine) can't help you build a lucrative business in less than 12 months, then I don't know if any program out there can help you.
Additionally, the 30-day money-back guarantee makes this program extremely irresistible.
So, there's no risk on your part. Do your homework, attend the training classes, and if you think this business model is not for you, simply ask for a refund.
You'll still gain invaluable knowledge that you can use in the future, who knows!
Have in mind that just because you're investing in such an ELITE training program that does not mean you'll get the results you need. There's hard work associated with this training and with all the ELITE training programs I whole-heartedly recommend.
If you're not willing to work hard then this program is not for you.
Imagine 1 year from now when you'd be selling products on Amazon like clockwork and that you will be adding new products frequently to watch your income grow. Imagine 2 years from now where you'll be in a position to expand your reach by developing and distributing your own products. And then scaling it up to the next level with joint ventures, partnerships, sponsors, affiliates.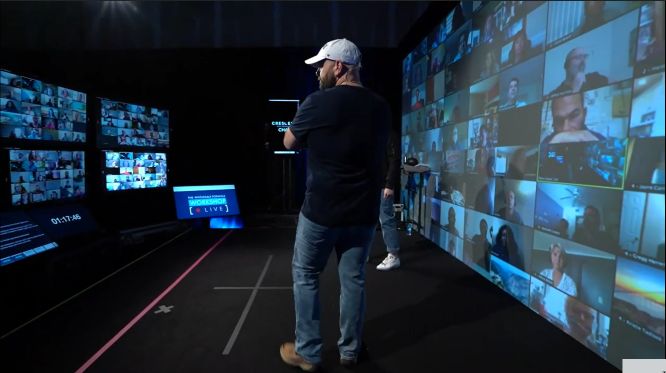 Wait, There's More…My Huge Bonuses $priceless
I believe so much in this program, and although the value you're getting for what you're paying is tremendous, and although there are huge bonuses packed by the TWF team, I'd like to offer you some additional bonuses that can help you get the results you want faster and appear more professional when you deal with brand owners.
Because I want to eliminate any fear you have about this training, although it's an exceptional program.
This way, I will fill any possible gaps.
Also, I want to help you add more income streams and expand your business with other models beyond wholesale.
And you'll gain invaluable marketing knowledge that can help you boost your wholesale business and any future project you decide to pursue.
But before I announce the bonuses I need to introduce myself very briefly.
Hi, I'm Tasos, founder of the agency WebMarketSupport and creator of the "7 IDEALS" methodology.
I have a Business Organisation & Administration degree (University of Macedonia Hellas) and I have been a traditional entrepreneur since 1992. I expanded my business online in late 2014 and from that time, I've helped hundreds of brands sell more of their products and services as a marketing consultant.
I worked with networks, marketplaces, business owners, communities, and local stores.
You may recognize some of these names: Dean Graziosi, Tony Robbins, Jeff Walker, Nick Stephenson, Ray Edwards, Matt McWilliams, Aidan Booth & Steve Clayton, Jeanna Gabellini, Ryan Levesque, Stu McLaren, Steve Olsher, Kim Walsh Phillips, Revealed Films, software companies like ClickFunnels, OptinMonster, Systeme, marketplaces like EnvatoMarket, Designmodo, InkyDeals,  Renderosity, Dealjumbo, Snappa, communities like HopeWriters, Wealthy Affiliate, Affilorama, and on and on, this list is huge.
I invite you to check out the network page to get a feel of the brands I cooperated with and the about page that has more information about my education and WebMarketSupport.
So, here is my bonus…
Let me show you how I combine my "7 Ideals" methodology with eCommerce to speed up your results and build the business of your dreams.
"7 IDEALS" Bonus and Lifetime Support
The "7 IDEALS" methodology is specifically designed for small businesses and startups and it's a systematic and structured approach to developing and implementing proprietary and custom-made strategies, models, frameworks, processes, and campaigns that drive innovation, quality, results, impact and growth.
A formula to design, manage, and grow businesses, from an initial idea to becoming a leading name in your respective industry and beyond.
This methodology is the end result of 30+ years in business and marketing and I've been working on it since 2021. 
It's a unique and proprietary system that can take your brand from an unknown status to a leading name in your space.
I promise you, it'll be an adventurous and exciting journey!
Enroll right now and let me apply the "7 Ideals" to your business at no extra cost. 

I'm not teaching the method, I'm applying it to your business – so there's nothing extra for you to study or learn.

We'll go through the first 2 phases

#1 7ID ZONE


MARKET EVALUATION – VALIDATION – IDEAL ZONE – MOMENTUM


understand the market inside out
improve your business model and set high-quality standards
start interacting with the market
validate business ideas
eliminate risks
specify an ideal zone for market penetration
gain entrepreneurial, marketing, and sales skills, the right mindset for success, and unparallel momentum

#2 BIG IDEAS

BRAND BUILDING – CULTURE – STRATEGY – ACTION PLAN – BIG DECISIONS

come up with big ideas about your business, define your mission, and shape your vision for the future
build a strong and unique brand culture, philosophy, brand name 'n image, and value proposition
set realistic goals (specific, measurable, achievable, relevant, time-bound, logical, doable, valid, perspectival, efficient, serious, parametric, changeable)
develop a solid, flexible, and winning strategy and action plan to coordinate all your business operations
deploy a business plan "b" and "c" if needed
make big decisions and step up to enter the markets with absolute confidence

I've helped 100's of brands since 2014. I know I can help you too.

That's your perfect chance to work with me 1-on-1 and sneak peek into my methodology.

Plus you get…

Lifetime support via live chat, emails, video calls, and instant messaging apps like Messenger, Viber, What's App, Telegram, etc.

This way, you know someone is there to give a helping hand whenever you need it.
To Get Your Bonus
Please Join "The Wholesale Formula" Using The Link Below
And Complete The Form
That's it, another review has finished, here on Web Market Support. I am waiting for your comments and thoughts. Till next time…

Tasos Perte Tzortzis
Business Organisation & Administration, Marketing Consultant, Creator of the "7 Ideals" Methodology
Although doing traditional business offline since 1992, I fell in love with online marketing in late 2014 and have helped hundreds of brands sell more of their products and services. Founder of WebMarketSupport, Muvimag, Summer Dream.
Reading, arts, science, chess, coffee, tea, swimming, Audi, and family comes first.
Some of the links on this page are "affiliate links". For more information, I refer you to the Disclaimer page.