What exactly is "Your First 10,000 Readers" training program? Is Nick Stephenson the right guide? Is he someone you can trust? Does the course live up to its promises? Is there anything else you need to make it a success?
These are just a few of the questions going through your mind right now but don't worry. 
I have answers to all your questions.
So, let's dive right in.
What is "Your First 10,000 Readers"
It all starts with using books and publishing as a way to do that. It is a step by step system that will show you
How to get started
How to Setup
How to Scale Up
This course was launched again in March 2015 and has since over 25,000 students who joined the community.
Notice: Your First 10,000 Readers is included in my Elite marketing training programs list. More on that later.
Finally, a proven and legitimate system to help writers reach more readers, boost sales, and explode their online platform
In this unique training program, I'll be revealing how I built a successful writing and publishing business from scratch to 6 figures a year. 

Your First 10,000 Readers is a unique and effective system to attract more readers, sell more books, and grow your author platform in a scalable and sustainable way.
Authors

Writers

Small business owners

Brands and entrepreneurs

Marketers

Bloggers

People with a passion

People with a following

Anyone with a message
This program is for you if:
You're an author and you want to self-publish your work, improve your marketing skills and business strategies
You're an aspiring author and want to get started in the right direction
You have a vision and you want to spread your message
The Main Advantages of this Business Model
Low-cost entry
Minimum operating costs
Massive potential, no limits on profits
Lucrative 
Work from home
You're targeting the whole population
Timetable flexibility
Recurring income
No need for employees
Scalability, unlimited partnerships
Nick Stephenson's Background
Nick is the best selling author of Leopold Blake, a thriller series, Supercharge your Kindle sales and Reader Magnets. He's considered one of the most influential indie author marketing experts on the web. He has reached over a million readers with his fiction books and helped thousands more with his teaching methods.
Nick Stephenson – Your First 10,000 Readers Review
Nick's Approach to Online Book Marketing
Nick is using a very smart approach, he does not want to rely on book retailers, like Amazon, or other social platforms, like Facebook. Because even when you manage to sell books or products through these mediums, you have no control over the customers, you don't even know who they are, these customers belong to the platforms.
Nick is trying to build an audience on his own and keep a relationship with his customers, afterward. He manages to do that by offering free items on large book retailers/online shops and then drive those people to his website and landing pages. From there he tries to get that traffic into his mailing list.
A complete premium training to help authors, writers, and entrepreneurs build their audience, grow their reach and exposure, build engagement with their customers and sell more books and other products
Authors and writers can grow their readership and sell more books
Entrepreneurs can use books publishing to build authority and grow their audience and revenue…speakers, coaches, consultants, influencers, online marketers.
The course is available only once in a year and the registration opens up for a limited 5-days period.
And remember, marketing is more important than writing a perfect book, it is about selling and how to maximize profits on every single step that you take.
Self-published books in 2017
Self-publishing of print books increased by 38% in 2017
Print books sold in 2018 in the U.S
Self-published books now represent 31% of e-book sales on Amazon's Kindle Store
Authors enrolled in YF10KR program
What's Included in the Course
6 super detailed modules with step by step cheat sheets that show students how to generate traffic, convert it to a mailing list and how to sell effectively without being scammy.
Additionally, there is a module on Facebook advertising when students are ready to scale up plus hours of bonus content.
6 core modules to grow an audience and revenue with books
6 advanced training sessions with leading entrepreneurs and authors
Bonus #1 – 8 tools of the trade sessions – what technology to use
Bonus #2 – Six-figure swipe copy – email sequences into a handy download sheet
Bonus #3 – 4 pre-recorded group coaching sessions
Support & community – access to the private Facebook group with over 800 members for support and networking from other authors and entrepreneurs.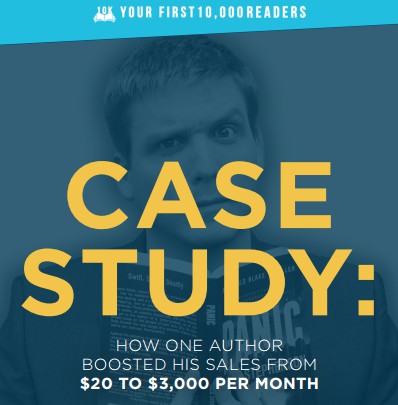 6 Main Modules – Advanced Modules + Bonuses (Real Value $17,000)
Four video sessions: Rule the retailers, Merchandising, Exclusivity vs Broad Reach, Pricing Strategies
It's about getting your books optimized, knowing how the bookstores operate, how other authors are getting on the front page of those stores and what strategies to follow in order to gain maximum exposure for your books.
How to use proven principles to boost your efforts on all the ebook platforms, the secret to merchandising deals and promotion on iTunes, Nook, and Kobo, key rookie mistakes to avoid.
Module #2 – Drive endless traffic
Four videos: Keywords & Categories, Boost your traffic with PermaFree, Smart promotion tactics, Build your dream team.
How to choose the right category for your books, meta-data keywords, free advertising methods, paid methods and teaming up with other people, cross-promotions of other authors to multiply your earnings.
The exact step-by-step system to find profitable categories, niches, and keywords – without having to rely on trial and error. How to promote like a superstar, and which advertisers are worthwhile. A simple strategy to double, triple, or quadruple your visibility – without spending a penny.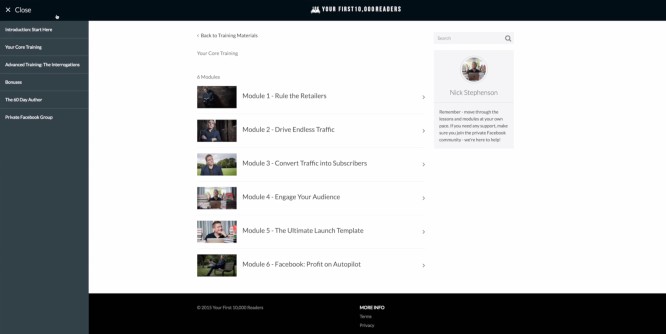 Module #3 – Build your platform
Four videos: Your book funnel, Optimize your author website, How Nick added 16K readers via giveaways, Create an Irresistible event
Automate email sequences, how to get people on your list excited about your next launches.
The proven system to get readers OFF Amazon and the other sites and ONTO your website and your mailing list and facebook page. How Nick found 8,000+ new readers without using free promotions or permafree. The step-by-step process to turn your author website into a money-making machine 24/7.
Module #4 – Hook, line, and sinker
The biggest module of all by far. 6 videos: Why readers don't buy, Priming the sale, Scarcity – the secret sauce, Social media mastery, Getting hundreds of 5* reviews, Your automated selling system
How to build trust with your email messages, how to prepare people at the right times for your future launches, how to use the feeling of scarcity to make people ready to buy, psychological principles that drive the fear of missing out to people.
Why building trust is more important (and more profitable) than making a quick sale. How to get readers clamoring for your books, without resorting to scammy tactics or spending all day writing emails. The 4 reasons readers don't buy your books, and how to overcome them. The exact process Nick uses to get 100+ five-star reviews from just one email.
Module #5 – Reach for the stratosphere
Three videos: Build your launch team, Building Buzz, Your launch day template
The whole process from 2 weeks prior to a book launch till the final date.
The exact system Nick uses to launch new books and promotions into the top #250 paid rankings on Amazon and the top #15 on Nook, Kobo, and iTunes. How to build your own Launch Team/Street Team of superfans to boost your new releases and promotions to the top of the charts.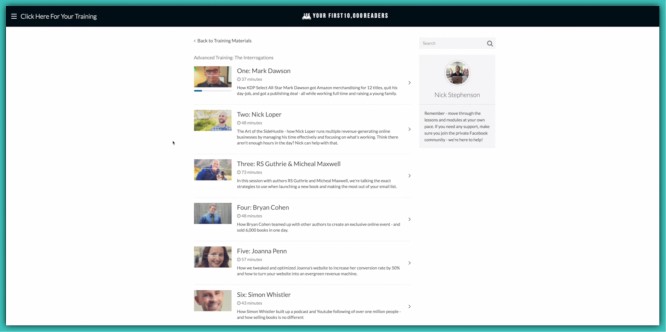 Module #6 – Facebook Advertising for Authors
Four videos: Introduction to power editor, How to track results with pixels, Tweak your ads for better results, Ninja tips.
How to take everything you learned from the first 5 modules and use Facebook to scale up your business and results.
How to put together a targeted ad campaign using Facebook's Ads Manager – step by step, start to finish – so you can bring your perfect readers to you.
Track your Results – how to ensure your ads are bringing you a positive ROI, and how to tweak your campaigns for maximum effect (including how one five-minute adjustment improved Nick's results by 30%).
Why you shouldn't send Facebook traffic straight to Amazon – and the ludicrously simple strategy you can use to get the subscriber AND the sale (all from one ad).
Facebook Pixels made simple – how to track your results, build super-targeted audiences and measure your conversion rates using Facebook's pixel code (a start-to-finish guide)
A new addition to Facebook advertising with the 2017 launch
Facebook messenger bots: a cutting-edge tool that you can use to reach readers directly via Facebook messenger. Nick is targeting people on Facebook, then he sends out a series of automated messages. Just like email marketing but in a more personal tone. He is trying to create a friendly atmosphere by uploading for example personal images to connect with the audience on Facebook more effectively, which differs from connecting with people via emails.
With emails, we try to sound more professional, on Facebook we want this personal touch.
Interrogations with 6 successful authors
Mark Dawson: how he got Amazon merchandising for 12 titles, quit his day job and got a publishing deal
Nick Loper: how he runs multiple revenue-generating online businesses by managing his time effectively and focusing on what's working.
RS Guthrie & Michael Maxwell: strategies to use when launching a book, making the most out of your email lists
Bryan Cohen: how he teamed up with other authors to create an exclusive online event and sell 6,000 books in one day as a result
Joanna Penn: how she tweaked and optimized her website to increase conversions by 50%, how she turns her site into an evergreen revenue machine.
Simon Whistler: how he built up a podcast and a You-Tube following of over 1 million people, why selling books is no different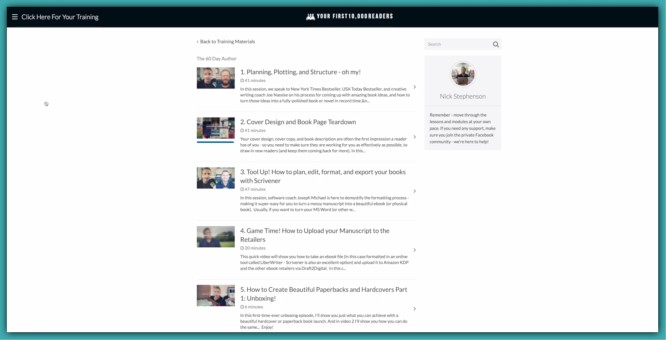 Anatomy of a landing page, how to build perfect landing pages, automate emails with MailChimp, store and deliver your reader magnets, KindleSpy – get traffic with keywords & categories, automate Facebook ads with AdExpresso, run successful giveaways with KingSumo, detailed keyword research with Kindle Samurai.
Free and paid methods/tools that Nick is using and how to use them appropriately to maximize conversions and open rates.
#2 – Six-figure swipe files
The material can be downloaded in pdf format.
5 recorded sessions: 3 group coaching calls and 1 call with Nick & Mark Dawson, 1 call with Nick & Joanna Penn.
#4 – Group coaching calls
Lifetime access to prerecorded sessions with 10k Readers students where Nick answers (in extreme detail) all questions related to marketing and promoting your books. 
You'll also get invited to all upcoming live sessions, with the recordings made available for your convenience. 
Exclusive New Bonus: The 60-day author
If you have not written a book yet or if you think you are writing a little bit slower then this bonus is for you.
What is included:
Planning, plotting, and structure

 

– New York Times and USA Today Bestselling Author, writing coach, and Creative Writing Instructor for ASU

 

Joe Nassise

 

will show you the strategies and techniques he's used to write and publish 38 books – and how his approach has helped him reach international bestseller status and get nominated for both the International Horror Guild Award and the Bram Stoker Award (three times).
Essential elements of World-Class cover design

 

– Digital artist and cover designer

 

Mark Ecob

 

– who has designed covers for international bestsellers like Dean Koontz, Wilbur Smith, Iain Banks and Barack Obama (yes,

 

that

 

Barack Obama) will take you through a real-time breakdown of current students' cover designs and will explain what works, what doesn't work, and how to improve.
How to format and export like a pro

 

– Renowned blogger, writer, and software coach

 

Joseph Michael

 

will show you the tools he uses to plan, format, design, export, upload and transform unfinished manuscripts into digital works of art – without spending thousands of dollars on professional services.
How to create beautiful physical books

 

– Tom Cote

 

and Renae Christine, authors of children's book The Pug who Ate the World, will share their process for producing spectacular paperbacks and hardcovers – including where to find the right designers, printers, formatters, and distributors – and how to pull everything together into a stunning package worthy of the biggest names in publishing.
How to plan, edit, format, and export your books with Scrivener
How to upload your manuscript to the retailers
How to create beautiful paperbacks and hardcovers in 2 parts, 1 unboxing, 2 the process
The

 

$450K book launch with Jon Lee Dumas

 

– In this module, Nick talks to author, podcaster, and seven-figure entrepreneur John Lee Dumas about his $450,000 launch of "The Freedom Journal" – a hardcover book launched without ever even touching Amazon.
How to team up and network with any VIP
And everything else you need too…in addition to showing you how to plan, plot, structure, format, design, and export your first (or your next) book, Nick will also take you through exactly where to find the best professionals to help you with editing, proofing, and cover design – and how to upload and publish your finished manuscript to the major retailers in as little as 10 minutes.
You will get a book launched even when you only have an idea. This section is a gathering of other successful authors techniques that can be used not only for book launches, they are suitable for any product.
If you're an author, blogger, or writer, you'll see how simple it is to learn these systems, even if you're a confirmed technophobe and introvert who HATES selling – and even if you don't have your first book written yet (we'll show you how to do that too). 
I'll show you how to put your entire marketing system on autopilot – and give you detailed launch blueprints to help you hit the top of the charts – so you can focus on what's important to you (writing more books, spending time with your loved ones, sky-diving…). 
The problem is never the absence of resources. The thing is to let yourself be resourceful. If you're passionate enough, you'll find the answers, if you are determined to succeed, you can make it happen. 
The EXTRA WMS Bonuses – Real Value ($4,500+)
What You'll Learn/Training Outcome
How publishing a book can grow your exposure, authority and give you an endless stream of readers, leads, and customers.
How to quickly and effectively publish books on Amazon and other retailers
Why Amazon is a search engine and not a bookstore, and how to use that to your advantage.
The secret to merchandising – how to get featured on the front page of the biggest e-book retailers with a simple tactic
How to choose the right categories and keywords for your books
How to use your books to get customers OFF Amazon and onto your mailing list
Convert random traffic into subscribers
How to add 100+ ethical 5-star reviews to your books
How to double your profits by engaging your audience before selling
Build a killer launch team – recruit readers from your audience to promote you
Epic launch plan – proven launch templates to get to the Top of the charts
Scaling up – how to bring endless readers to your books and business with Facebook advertising.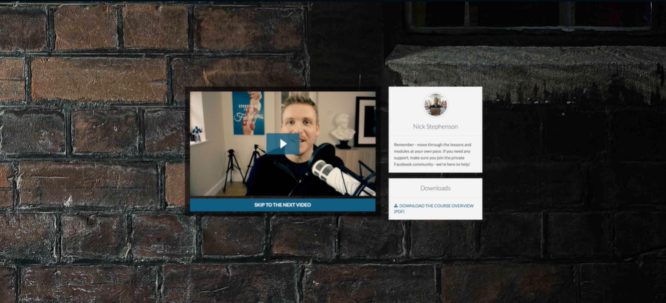 How to Generate Traffic:
Book SEO
Free/Permafree
Join Promos (cross promos, team promos, contests, boxed sets)
Merchandising (featured placements)
Solo contests (sweepstakes)
Facebook Ads
Amazon Ads
BookBub Ads
"Email Blast" features
Convert Traffic Into Fans and Buyers:
Readers magnets
Author website optimization
eBook delivery
Automated email campaigns
Book page optimization
Sell Effectively:
Book page optimization
Email marketing funnels
Email marketing launch plans
Facebook, Amazon, Bookbub ads
What Makes a Great Book Description:
It gives the reader all they need to know, all they need to feel
Without getting bogged down in "this happens, then this happens"
It paints a picture – and does so with the intention of sparking curiosity and an emotional response
The "good" examples also summarise the key premise of the books
But it does so in a much more interesting way
Using short, punchy lines – designed to get people to read the next one
With non-fiction: include what the book will show you/teach you specifically (and why that's important)
Then, by the end, people are so curious and excited by the promise they are more likely to buy
Other factors:
Reviews. These are easy to get when you have an email list
Look inside: don't mess it up. Keep it simple. Less is more. Clean formatting, no ragged right, no intended first paragraph, proper chapter headings + test
With your books optimized for clicks and conversions, you can start looking at the next part
Other SEO factors:
Keywords and categories
Choose 2 categories with low competition/high traffic
This means narrowing down – eg romance – paranormal romance – werewolves and shifters
Looking for search terms that are not too broad, but still have healthy traffic and low competition
Keyword examples:
Use the Amazon search bar for examples
Check out the results
Try to get results with fewer than 10,000 competing titles
Or use an automated tool like Publisher Rocket/KindleSpy to find the best choices
Use your keywords in the KDP dashboard and also your title (if you can) and book description for better indexing
One way Amazon decides whether to show a book for a particular search term is by Keywords – so having the right meta-data is essential
Free/Perma Free:
Free books work as a way to get traffic
That traffic still needs to convert
Having a perma-free book means free traffic 24/7
If you're in KDP select, running free promos (with advertising) means big spikes in traffic
Free books are around 50x more likely to be downloaded vs paid (even 99c)
The value is in the traffic – if you're using it strategically and converting that traffic into email subscribers or sales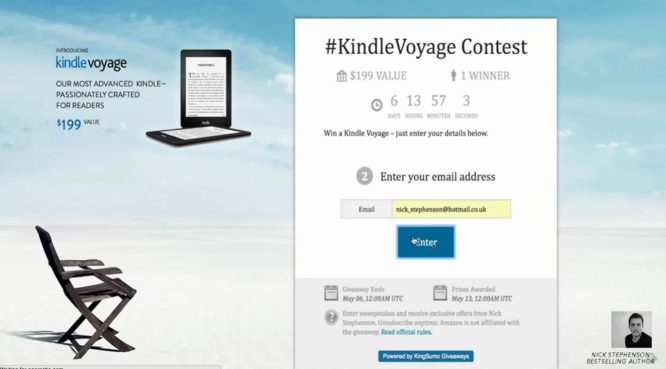 The Key:
Optimizing for read-through and Lifetime Value (LTV) encourages organic visibility
Using Reader Magnets – an incentive to sign up for your email list – inside the book to grow your list
That free download might then actually earn you an average of $5 per downloader (you can work out your own figures)
All costing you…absolutely nothing
If you're in KDP select – run regular free promos instead
Steps:
Ste your book to $0.00 on ibooks, Nook, Kobo, etc using a distributor like Draft2Digital or Smashwords
When the book is listed for $0.00 email Amazon KDP Support and request it be price matched (supply links for them to check)
In most cases, your Amazon version will be price matched to $0.00 within a few days
Other benefits:
Free promos/permafree means lots of traffic for you to benchmark your conversion rates, read-through rates, and reviews
Meaning you can find out what's working and make some sales without spending anything
But you do need more than 1 book (they need to be able to buy something)
Joint Promos – 4 Key Promotions:
Cross-promotion (sales + list building)
Joint promotion (sales + list building)
Joint Giveaways (list building)
Boxed sets & anthologies (sales + list building)
The Concept:
Instantly double, triple, quadruple your audience by working with authors with a similar-sized audience
Simply cross-promote each others' books (either individually, or as a group bundle)
No email list? team up and run a contest/giveaway and split the cost
Find authors in forums, BookFunnel, ProlificWorks, FB groups etc…
Contests/Giveaways:
Run a contest
List on dozens (or hundreds) of giveaway/contest directories like GiveawayPromote or GiveawayFrenzy
Get tons of entrants
Offer each entrant a copy of your book for free
Those people who claim the free book = keep
Those who don't, delete/unsubscribe them
So you only keep people who actually like you & want to be there
Giveaways – Example:
Offer something your perfect reader wants
eg a bundle of paperbacks, a Kindle…
Collect email addresses and follow up
Keep those people who engage
When you're ready to launch, those people will be the first in line
Software:
We want viral sharing where entrants win points by sharing with their friends – can boost results by 30% or more
We don't want to do all this manually – use KingSumo Giveaways, Rafflecopter, UpViral to manage the whole thing (you don't even need it to be on your own website)
Next Steps:
Team up with others to cross-promote
Or run a joint contest
Or run your own contest
Promote on the directories (either do it yourself or pay a small fee for lots of listings)
Repeat
Then drive clicks from your email list to your book pages 
Merchandising:
Get featured on the front page of iBooks, Kobo, Walmart, Nook, and others
Steps:
Make sure your book links go to al the stores (not just Amazon)
Publish direct with Kobo – they have a "promotions" tab you can submit to frequently
Everywhere else, Draft2Digital – they look to curate deals with iBooks, especially "first in series free" – email their team to find out when their next submissions period is
Paid Ads:
Two main types
Self-serve pay-per-click/pay-per-impression ads platforms (Facebook, Amazon, Bookbub)
"email blast" featured deals (Bookbub, FreeBooksy, ENT, Booksends, many others)
Self-Serve:
Facebook's ads manager lets you target readers by interest (eg – similar authors) or behavior (visited your site, is on your email list, have interacted with your FB page)
Amazon ads let you target readers by keyword search or by-product/category specific placements on Amazon itself
Bookbub ads let you target readers by which authors they "follow" or are interested in
The Key to Self-Serve Ads:
Find profitable niches – not going straight for the big, obvious targets (eg "likes books")
Running lots of ad variants, paying attention to which are working, and turning off the bad ones/increasing budget on the good ones
You will need a few books to make this work
It's very difficult to make a sustainable profit from the sale of the first book
The ROI comes from read-through
Especially on Amazon – where you will pay more/not show up at all if your book does not (a) convert and (b) deliver a good LTV
So this is really an option for people with multiple books – or if you're focusing on a low budget (eg $5 per day) you can often find profitable "micro-niches"
But scaling up beyond that is difficult without a deep series and good read-through
Email Blasts:
You pay for a spot in a book promo service's daily/weekly email
This is sent out to people who have expressed an interest in your genre
Very effective for limited-time promos (eg – a 99c deal)
But not something you can really systemize to run continually
The Key to Email Blasts:
Make sure your cover and description are top-notch – not all services accept everyone (especially Bookbub featured deals)
Often, you'll use multiple promo providers – key tip: stagger these over 5-7 days
We want our paid traffic to mimic organic traffic
:Promo stacking" is an effective way to maximize the "long-tail" effect of traffic/sales spikes
Reader Magnets:
Reader magnets are what turn casual browsers into committed fans
Reader magnets are something of value that you give to your readers in exchange for an email address
If you get this right, you can 100x your results
But what can you offer, and how do you deliver?
Inside of all Nick's books, there is a banner (a big ad) at the front page and at the end of the book that says "Get this free ebook when you join the author's mailing list" with a link underneath it
They'll get redirected to a specific landing page that has nothing else but the book and a button
People download the free book
Then, you follow up with an automated email blast series
What is all About
To bring readers that are truly interested in what you have to offer. An irresistible force that draws readers to the promise of getting great/valuable content and building a strong connection. It's about a meaningful interaction with the right set of people and creating a direct line of trust in the long run.
The key thing is not to go after a quick and dirty sale, you can build the foundation of a successful business for years to come.
What Nick accomplished using the "Reader Magnets" technique:
He launches new books in the top #200 on Amazon.
His last email campaign brought in thousands of sales
He does not need to rely on Amazon, iBooks or any other retailers to make a living.
He does not pay for advertisers to get sales and compete for spots. He got 1,000 subscribers in a couple of weeks
His audience continues to grow on auto-pilot
How is he doing that?
It is all about getting readers to commit.
Then Nick describes the whole process from start to finish. A step by step guide to help any aspiring author get his work in front of the right "Eyes". And that can be accomplished by making readers subscribe to your list by offering free books on giant retailers, and extra bonuses with the help of a landing page.
It is not enough to have people sign up for your email newsletter without offering superior value first. And Reader Magnets will clarify everything for you.
Key Points:
The power of email is huge compared to social media traffic and PPC (pay-per-click) campaigns.
You own your list. Nobody can take it away or change the rules (Facebook, Amazon, Google)
You dictate the content. You can write whatever you want, promote any product you like, cover any subject or topic. You don't have to pay extra money for advertising.
You can use your email list to launch your new books and/or run promotions on your existing work to give it a boost.
Important Steps
I won't go into much detail but rather I will give you a summary of what's included in the rest of the book.
Step #1 – Set Up your books: what to do if you don't have a book ready yet, what to do if you do have one ready. Examples and instructions on how to use retailers' sites and what free bonuses to offer.
Step #2 – Drive traffic and convert it into subscribers. How to set up a landing page the right way and make visitors hungry for more.
Step #3 – Integrate your landing page with your email provider.
What you Can do Using Reader Magnets
The entire process takes about 5 days to implement. Then you will have an email list that is growing as long as you have something to offer to your readers.
Additionally, you can expect
Extra sales as a result of the mailing list
Get reviews for your books by segmenting your list into a specific group of loyal readers that are willing to give reviews on new items. Nick is using this tactic with pre-release copies of his books.
Beta readers
Build a social media platform later on. You don't build a loyal following by making connections with random people. First, you have to bring fans of your work into your mailing list. Then you can ask them to follow you on social media.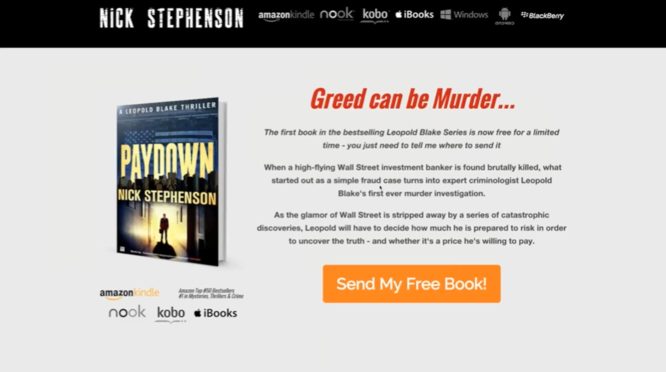 The Reader's Journey:
Readers see Nick's free book (either perma-free or a free promotion, or via Facebook ads)
Or, readers see his giveaway
Then, readers see his Reader Magnet offer (either a book or something else)
Readers sign up to his mailing list
Then, Nick is emailing them about his other work – when he's ready to put out a new release or run a promotion on existing books
GDPR:
If you're in the EU (or market to the EU) you need to be aware of GDPR
Takes existing privacy law and combines it into one regulation (with harsher penalties)
Designed to prevent gross privacy violations (eg Facebook)
For smaller businesses the principle is "make sure people know what they're signing up for"
The laws have not changed all that much – the main changes will be to your disclaimers and privacy policy, which you need to make available before someone signs up (and you have some kind of record for this)
Your Website:
To convert traffic into email addresses – you need a landing page
A simple page with an offer + call to action
Nothing else – no links, no other "stuff" to distract
A good landing page will convert at 50% or more
Everyone joining your list is your target reader
After Sign-Up:
Redirect to a thank you page
Send an automated email with a link, where people can download the book
Provide download links in mobi, epub, and PDF file formats + instructions on how to load the book
Next Steps:
You can set up additional emails to go out at regular intervals
Introducing your readers to your catalog – getting them to move through your series
When you run a launch, you can run a campaign
Use your list to recruit review teams
Boost your sales on launch day/promo day
Structure of an Email Campaign:
2 main types:
Automated emails, running continuously. For engagement and also sales of your backlist
Broadcast emails: this might be a monthly newsletter, or a more frequent campaign for an upcoming launch
Launch Campaign:
4 weeks before launch, email your list and invite them to join your launch team
Send them an ARC and remind them to review on launch day
For those NOT on your launch team – 1 week before launch, send 2-3 "building buzz" emails (cover reveal, preview chapter, early ARC reviews, etc)
Then during the launch week, offer a bonus if readers BUY NOW (instead of waiting…then not buying at all)
The Biggest Sales Killers:
Indifference – the reader is not excited
Procrastination – the reader wants your book, but has no reason to take action right now (then never does)
STATS: for every 100 people on your list, around 10% will buy from you without a second thought. 10% will never buy. That 80% – those "sideliners" are who you need to focus on
Build buzz ahead of the launch and offer a "launch bonus" with a deadline to drive sales
You can even team up with other authors to offer their books for free (gets them exposure too) or bundle several together – so long as the bonus adds value and is for a limited time this will work
Automate:
Take your best emails, and copy them into an automated sequence in your email provider
There are free options – Mailerlite and Mailchimp
So this does not cost you a penny either (free clicks)
What Others Are Saying/Testimonials
Russell Blake wrote: "
RECORD-BREAKING INDIE LAUNCH: "Nick's system helped me more than triple my email list, the first test of which was my launch of Ramsey's Gold, at the most expensive price at which I've ever tried to sell a novel. 
We hit the top of the charts in several popular genres on the first book in a series with no buzz. I'd say Nick's worth every dime, because given the rate at which I grew my list, as well as the effect his approach has had on this launch, has done me more than right. 
I rarely endorse anyone, ever, for much of anything. I'd gladly pay whatever it cost to take my launch to a new level. His approach did. I see no reason it wouldn't work for other authors, either established or not. Consider this an endorsement. That should speak volumes."
Russell Blake, New York Times & USA Today Bestselling Author
Joanna Penn wrote: 
TRIPLED HER PLATFORM: "I've been studying marketing for years, but sometimes it takes someone new to point out how to take things to a different level. I asked Nick for some help with how to improve my income from my non-fiction work and how to grow my fiction platform.
Within a few weeks, my fiction fanbase more than tripled – and conversion rates on my non-fiction website improved by over 50%. And with over 80,000 visitors a month, that makes a big difference! I recommend Nick's course if you're just starting out, OR if you're ready to take your author platform to the next level."
Joanna Penn, New York Times & USA Today Bestselling Author of Fiction and Non-Fiction
Matthew Iden wrote: 
AUTOMATED HIS MARKETING: "Following Nick Stephenson's techniques and spot-on, always humorous coaching I was able to increase my author platform four-fold in about as many months… 
And this is while simultaneously writing two books and negotiating a publishing contract."
Matthew Iden, Bestselling Author of The Marty Singer series of Thrillers
Renee Pawlish wrote: 
THE 10K READERS COURSE PAYS FOR ITSELF: "I've gone from 180 subscribers to almost 3500. Also, I used your launch strategy for my latest mystery and I sold over 200 ebooks in one day. I actually hit #4 in hot new releases for Private Investigator books."
Renee Pawlish, Author of Private Investigator Fiction
Tracey Cooper-Posey wrote: 
THE DIFFERENCE IS NIGHT AND DAY: "I implemented Nick's system at the very end of March. In March, I had a total of 6 subscribers for the entire month, and that was about average for my newsletter since inception. In April, I had 195 subscribers, and in May, 389.
My sales on Amazon were so-so before using Nick's system, in part because the launch of Kindle Unlimited in late 2014 slaughtered my sales. Since putting Nick's system in place it's been night & day in comparison. My books have received over 50 four and five-star reviews within 48 hours of release, sales have spiked and the books have appeared on their category best-seller lists."
Tracy Cooper-Posey, Author of Erotic Romance
Justin Johnson wrote: 
EXPLODING SALES: "During the course of the past 8 months, I have made less than $300 selling my books in Kindle, paperback and audiobook formats. I went all in, but the results were horrible. And then I read your material and watched your videos. And then I took action!
The result: Since January 23 my sales have more than quadrupled. In fact, I went from selling 3 books per week – to 10-12 books per day and that was just in the first couple of days. It is now one month later, or thereabouts. I am now selling (actual sales and KU sales combined) 90 – 120 books per day and that number seems to keep going up! I am amazed and truly grateful."
Justin Johnson, Children's Author
Abraham Falls wrote: 
BUILDING HIS PLATFORM ON AUTOPILOT: "My mailing list has grown from around 100 to almost 3,000 in under two months. I get 35-70 sign ups DAILY and the click-through rate on the emails is awesome. My sales have INCREASED due to huge about of traffic of drawing in.
Never thought I'd be able to get the "best of both worlds", but it seems that I have! I'd HIGHLY recommend this course to anyone looking to make SERIOUS changes to their marketing. Nick is the real deal and I can't thank him enough. You rock dude!"
Abraham Falls, Non Fiction Author
I am not quite ready for the course yet. Can I start the material later?

Yes! If you enroll today (and lock in the bonuses and pricing) Nick can start your 30-day guarantee and access to the community whenever you like. All you need to do is sign up, confirm, and let Nick know
Does this training work for X, Y, Z genre?

This training is not genre-specific. Nick show you how to find your audience and get them onto your mailing list. Then he'll show you how to use this list to boost sales, launch like a pro, and how to scale up, up, up. It doesn't matter what you write. Go check out all the testimonials at the link below, from fiction writers, non-fiction writers, children's book writers, sci-fi writers, and more. You name a genre, it works
Do I need a ton of books to make this work?

No. You can get started right now, even if you only have one book (either already published or soon-to-be published). You can never start building your audience too early
What if I don't have my first book yet?

Remember, one of the big bonuses for this launch is "The 60 Day Author" – an 8-module class that will show you how to go from "no idea" to published in as little as 60 days.

So, even if you don't have a book yet, Nick can get you where you need to be as quickly as possible
I haven't written or published my first book yet. Will this course help me?

Yes! One of our exclusive bonuses for this launch is a full breakdown of how to come up with a rockin' book idea, how to plot, format and structure it – how to upload it to the major retailers, and how to get the best cover design and editing so your first (or next) book can rival the biggest authors out there – in as little as 60 days. And, once your book is ready, you'll be able to move on to all the marketing goodies I've got lined up for you!
I've Only Got One Book, or I'm Traditionally Published – Will this Course Work for Me?

Definitely. I've shown you in the free videos leading up to this course that you don't have to have a ton of books to make this work. All you need is ONE book where you have publishing control or own the rights and I'll show you how to turn that into an asset that brings you new readers each and every day.
I Write Non-Fiction, Romance, or [insert genre here]. Will this Course Work for Me?  

Absolutely. This system works for any genre. I've seen great results from Non-Fiction authors, Fiction Authors, How-To authors, children's authors, Teen and YA authors, Romance authors, Mystery and Thriller authors, Science Fiction authors, Fantasy Authors… the list is endless! The concepts apply whatever genre you write in. It's all about finding your audience and building a connection (a universal benefit!).
I don't have time to learn something new – will this get me instant results and millions of dollars overnight???

In short, no. You will need to review the material and – the most important part – put it into action. But don't worry, our support network of over 1,200 other students and help from the 10k Readers team will help you get the support you need to get results. If you're looking for a "magic bullet" then this course probably isn't a good fit for you right now (eg – you will have to put the work in).
Quick Recap – Everything's Included
Main Bundle (Real Value $17,000)
6 core training modules – 

taking you through everything you need to know to optimize your books for online sales, drive traffic to your book pages, convert that traffic into fans, how to engage with your readers and sell (without being sleazy) and how to scale your results up using Facebook advertising.

6 advanced modules

– interrogations with successful authors and entrepreneurs, taking you "behind the curtain" to see what works in their businesses, so you can adapt their strategies for yourself. 

3 kick-butt bonuses: Tools of the Trade – taking you behind the scenes of all the technology Nick used to run his business, The Six Figure Swipe Copy – never wonder what to put in your emails (Nick will give you scripts of what works), and his bank of pre-recorded Q&A Workshops – where he'll answer questions from real students, helping you get the best results.
1 exclusive brand-new bonus course: Taking you from blank page to bestseller – this new bonus course will show you the trade secrets from USA Today and New York Times bestsellers, software coaches, and multiple-six-figure book launches; helping you go from "no idea" to published author in as little as 60 days.
Live Support – Real Value (Priceless)
Student Support:

You'll get lifetime access to their customers-only Facebook support group, where over 1,200 other students are there to help you implement the strategies in this training program. Nick will also be on hand in the group to personally help you get the results you need
30 Day 100% Money-Back Guarantee: Nick is so confident this program will help get you results, he's offering you a full 30 days to evaluate the material to make sure it's right for you. If you'd prefer not to continue, just let them know within 30 days and they'll issue you a prompt, courteous, no-questions-asked refund.
The EXTRA WMS Bonuses – Real Value ($4,500+)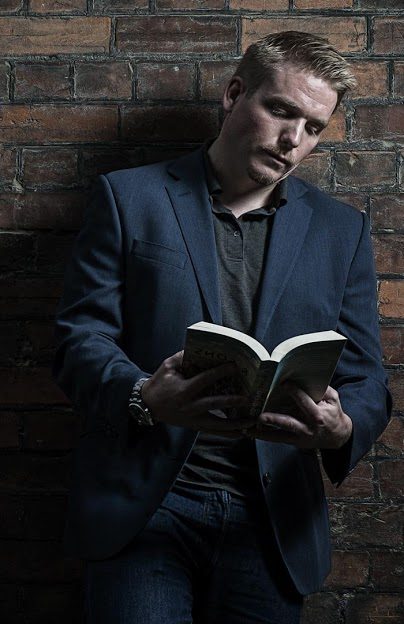 1-time payment option: $597
12 monthly installments of $59 = total $708
$
597 or 59
/

One-time or per month (12 months) = total $708
6 main course modules

6 advanced training sessions with leading entrepreneurs and authors

Tools of the trade

6-figure swipe files

Q&A sessions

The 60-day author training

30-days money-back guarantee

The EXTRA WMS Bonuses (real value $4,500+)
#1 – 10+ Weekly Video Calls private training (real value $3,000)
#2 – Unlimited email access (real value $500)
#3 – Email marketing training & vault (real value $500)
#4 – Affiliate Marketing Blueprint – Live 1-on-1 training (real value $297)

OVERALL VALUE $15,000+
There's a 30-days 100% money-back guarantee:
They say:
When you enroll today and lock in all the bonuses, you'll have a full 30 days to evaluate the material to make sure it's right for you. 
If you change your mind within 30 days, just let us know and we'll refund 100% of your investment – no questions asked.
If you are an indie author you can choose to publish a book on your own or follow a marketing training, like Nick Stephenson's. The problem when you go alone is that you don't know what to expect and you will miss a ton of opportunities that arise along the way.
Marketing is more important than writing a perfect book, it is about selling and how to maximize profits on every single step that you take.
Nick is a successful and very well-known author that already has helped thousands of students publish their work.
The price is affordable and somewhere in the middle of other alike trainings in the market. And is absolutely worth every penny.
But…as I already mentioned it is not enough to buy a premium course if you don't plan to follow the instructions and work on your own consistently.
Marketing needs continuous actions, no excuses may apply.
It is one of the most concrete trainings I have ever seen. Nick has broken down all the important details so you can focus on creating your books and products. No more trial and errors, no missing hours, days and weeks on guessing what works and what does not.
Nick's methods are ethical, he never spams people and he engages audiences in the most effective ways. In fact, his readers are delighted with every new launch and book that Nick puts on the market.
There are really 3 options when it comes down to the final decision.
#1 – You do absolutely nothing, and obviously you can't expect any results
#2 – You can go your own way, through trial and error. You have to put the effort and probably spend thousands of dollars on advertising testing things out.
and the best way #3 – you choose to purchase the Premium Course that has everything laid out for you. This way you can ensure that your platform is growing while you focus on the things that matter the most. Thus, creating your own digital products.
You don't want to miss on that training. I can guarantee that it will be proved one of your best decisions ever.
P.S. – You can also check the free video training series that Nick has put together plus a Free PDF case study on another author's experience.
Other Nick Stephenson's Resources:
Enroll now in the 10K Readers training program and grab my huge bonuses
Wait, There's More…My Huge Bonuses $4,500+
But before I announce the bonuses I need to introduce myself very briefly.
I do marketing since December 2014. I live, breathe, and dream marketing. This is what I do for a living. I help companies sell more of their products, both locally and globally. I offer marketing and advertising services to clients directly and as a marketing publisher indirectly through this website.
My approach and marketing methods are very similar to the "Your First 10,000 Readers" program.
Because that's what YF10KR is all about. It's about marketing yourself as an author and self-publishing your work without relying on other book stores and publishing companies.
To help you even further I decided to add some extra value to the already extreme package that Nick compiled. And this is to help you realize how much I believe in this program.
And I have to be honest, I only promote HIGH-QUALITY programs that I firmly believe in. It would have been very easy for me to promote every program under the sun, but during my online journey that started in 2015, I only promoted the BEST of the BEST, and I will continue to do so in the future.
I am a huge fan of quality and I don't promote mediocre or incomplete programs.
So, here are my bonuses…
If you enroll in the YF10KR program before the deadline tonight you will get access to me personally to help you increase your online presence and authority and maximize your earning potential. Additionally, you'll be able to walk through the training program with confidence, having someone next to you ready to answer all your questions and show you the next step and the next step and the next one.
And you'll get to know my marketing methods and how I use various platforms and websites, and how I pay for traffic, when I do it, and all this cool stuff.
This is like combining 2 marketing programs together. Imagine the impact you'll have in a few short months.
Look, every year I help dozens of people create their own online businesses either with my free Digital Business Roadmap training or through private sessions and workshops. I can do the same for you.
If you want to go faster, if you don't want to struggle with trial and error, if you want that something extra that guarantees results, then look no further than these bonuses.
So here we are: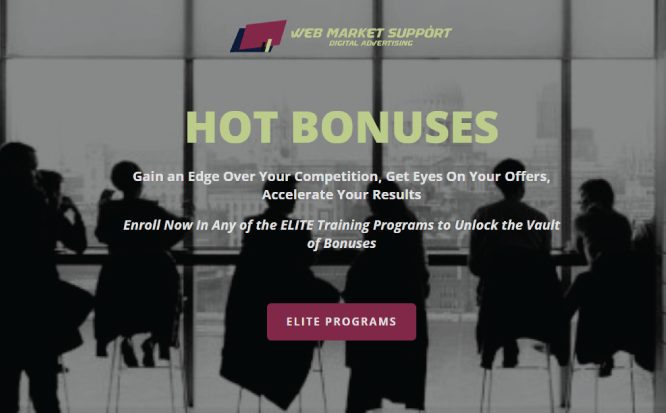 10 Weekly Video-Call Intensive Private Training Sessions on Skype (1-hour each) 10+ Sessions (real value $3,000 – FREE for you)
Exclusive private training, coaching, and feedback: Business, marketing & advertising, sales
What you'll get for free:
Unlimited Sessions of Intensive Private Training (each session 1-hour, every week)

Feedback on your work and progress with the training

Niche selection, goal setting, future plan

Business coaching (entrepreneurial mindset, online business basics, running a website, business model components, analogs, antilogs, leaps of faith)

Marketing & advertising training (market research, keyword research, competition analysis, customer avatars, unique value proposition, emotional motivators, the customer purchase lifecycle, inbound methodology, content marketing, SEO, blogging, guest posting, native advertising, influencer outreach, relationships, lead generation, email marketing, local marketing, copywriting & persuasion, storytelling, outbound & guerilla tactics, advertising principles, press releases, paid advertising) and more

Sales strategies and tactics (cold calling principles, attitude, motivation, handling objections, setting appointments, follow-up, closing the deal, guerilla marketing)
Unlimited email access and support for as long as you need it (lifetime) (real value $500 – FREE for you)
I want to make sure you get results with this training program
I want to make sure you understand how marketing works
I want to make sure you understand how businesses work
You may hit a wall at some point, and I'll be there to motivate, inspire, and guide you
Nothing is more important than You reaching your goals
Email Training & Vault (email marketing training, swipe files, campaigns, headlines that get clicks) (real value $500 – FREE for you)
Stay connected with people interested in your offers
Build trust and authority and nurture authentic relationships with your prospects
Turn prospects into loyal customers, turn loyal customers into promoters of your brand and gain genuine referrals
Retain existing customers
PLUS 
Get access to the vault (for the last 2 years, I carefully collected, compiled, and tested thousands of email campaigns, promotions, and headlines)
Now, I am giving you the best of the best to use them in your business and build a loyal fanbase.
Affiliate Marketing Blueprint (becoming a successful marketing publisher and letting others promote you) (real value $297 – FREE for you)
Since 2015, WMS as a marketing publisher helped hundreds of companies sell more of their products and services 
By becoming a publisher you tap into a multi-billion industry without having to own products
By running your own affiliate program you will be able to scale your business exponentially. All it takes is to provide quality services and let others know about it.
That's it, another review has finished, here on Web Market Support. I am waiting for your comments and thoughts. Till next time…

Tasos Perte Tzortzis
Business Organisation & Administration, Marketing Consultant, Creator of the "7 Ideals" Methodology
Although doing traditional business offline since 1992, I fell in love with online marketing in late 2014 and have helped hundreds of brands sell more of their products and services. Founder of WebMarketSupport, Muvimag, Summer Dream.
Reading, arts, science, chess, coffee, tea, swimming, Audi, and family comes first.
Some of the links on this page are affiliate links. For more information, I refer you to the disclaimer page