Last Updated: June 17, 2018

Important Update
MOBE has been halt by the FTC (Federal Trade Commission).
Their owners were charged with bilking more than $125 million from thousands of consumers with their fraudulent program.
On Apr 02, 2015 I had informed my readers to avoid this company mentioning it's a pyramid scheme selling overpriced marketing education. Now 3 years later, I wonder… are MOBE's owners thinking if it was worth it? Was it really worth to deceive those people? Did not they know that it was only a matter of time until they got caught?
I have also reviewed other programs that were promoting Matt Lloyd's products.
Related Reviews
The Federal Trade Commission has charged three individuals and nine businesses with bilking more than $125 million from thousands of consumers with a fraudulent business education program called MOBE ("My Online Business Education"). A federal court halted the scheme and froze the defendants' assets at the FTC's request.
According to the FTC, the defendants behind this international operation target U.S. consumers—including service members, veterans, and older adults—through online ads, social media, direct mailers, and live events held throughout the country. This action follows the agency's recent action against Digital Altitude, LLC, a competing business opportunity scheme that was also halted by court order.
The FTC alleges that the defendants falsely claim that their business education program will enable people to start their own online businesses and earn substantial income. They claim to have a "proven" 21-step system for making substantial sums of money quickly and easily from internet marketing, which they promise to provide to those who join their program.
According to the complaint, consumers who pay the initial $49 entry fee for the 21-step program are bombarded with sales pitches for membership packages that cost thousands of dollars, which the defendants pressure them to buy in order to continue through the 21 steps. The defendants eventually reveal that their "proven system" for making money is for consumers to sell the same memberships to others in the hopes of earning commissions on those sales.
Most people who buy into the program and pay for the expensive memberships are unable to recoup their costs, and many experience crippling losses or mounting debts, including some who have lost more than $20,000, the FTC alleges.
The FTC also alleges that the defendants offer refund and money-back guarantees to further mislead people to believe the program is risk-free, but they often refuse to honor refund request, or they provide refunds only after buyers make persistent demands or threaten to complain to the Better Business Bureau or law enforcement agencies.
The defendants are Matthew Lloyd McPhee, also known as Matt Lloyd, an Australian living in Kuala Lumpur, Malaysia; Russell W. Whitney, Jr.; Susan Zanghi; MOBE Ltd., also doing business as MOBE, My Online Business Education, and My Own Business Empire; MOBEProcessing.com Inc.; Transaction Management USA Inc.; MOBETraining.com Inc.; 9336-0311 Quebec Inc., also d/b/a Business Education Training; MOBE Pro Limited; MOBE Inc.; MOBE Online Ltd.; and Matt Lloyd Publishing.com Pty Ltd., also d/b/a Matt Lloyd Publishing and Home Business Builders.
The Commission vote approving the complaint was 5-0. The U.S. District Court for the Middle District of Florida, Orlando Division, entered a temporary restraining order against the defendants on June 5, 2018.
NOTE: The Commission files a complaint when it has "reason to believe" that the law has been or is being violated and it appears to the Commission that a proceeding is in the public interest. The case will be decided by the court.
Related:
MOBE REVIEW
Can you really build an Empire as they claim?…
A lot of discussions on the internet marketing field take place about the MLM schemes also known as Multi-Level-Marketing.For those that are not aware what MLM is, imagine a company that uses a clearly stated hierarchy for the members and people that work inside.
The general marketing strategy that these organizations utilize reports to a system where the members not only make a profit from the sales of the organization products but also granted for commissions when they refer new members into their company.Those referred members are likewise recognized as the "down-line" of the person who recruited them.Upon their arrival, new members have to pay an entry fee in order to be able to use company's products and furthermore for recruiting new individuals under their new "down-line".

Inside MOBE's Empire
In the main page of MOBE (mobe.com) along with the presentation of the core products, there are some short video clips of people that work for MOBE. Videos that point out members of MOBE using luxury cars, being on vacation or participate in company's trips and activities all around the world in the vaguest and exotic locations.
At the same time claim, they earn BIG CASH by almost doing nothing, just for being members of MOBE.In addition, there is a comparison video about the rich and poor population of the world.It says that the 85 richest people in earth hold the same value as the 3.5 billion of the poor ones.
And you are about to choose if you want to stay poor or become a member of this elite.Pretty impressive, don't you think?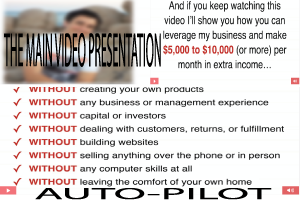 Then the founder Matt Lloyd gives us his background story.He states that he managed to become wealthy without any resources, business experience and without holding any secret invention in his hands.The video continues and alleges that anyone can leverage a MOBE business and make easily from $5000 to $10000 per month as extra income.
They assure that our success will take place just for being members of this giant.We won't create any product, no experience is necessary, we are not dealing with customers and problems they occur, we are not building any website to promote MOBE's products, nor selling via the phone or in person, with no computer skills and without leaving the comfort of our own house. And the most IMPORTANT – WITHOUT capital or investors.
So how the heck I am gonna promote MOBE by just staying at home?…
Business Plan – How It Works
Without even using my phone or computer, how am I gonna make sales? Should I open my window and start screaming to people passing by that they need to apply immediately for MOBE?
NO…MOBE has everything under control.They will make the sales for us.We just have to sign up for the membership.Then it is an auto-pilot business as they proclaim.
Are you skeptical or are you ready to sail with MOBE's cruise boat?
"Partner with me and I will pay you a portion of my revenue"
There is a simple 2-step business plan in MOBE ..You bring in the leads (down-line)…You get paid when MOBE leadership sell things to those people.Just like that.Pretty easy, or it is NOT?
One of the most popular MOBE's products is the MTTB (My Top Tier Business).
The author ensures that you will be receiving commissions of $1000,$3000 and $5000 without even lifting your fingers.Just by running the autopilot program and let MOBE do the sales FOR YOU.
Then the presentation continues with pictures of well-known members and partners of MOBE like John Chow and Shaqir Hussyin holding fancy super extra-sized million dollar checks.
Other members posing in front of their Mercedez that MOBE gifted them for being such successful participants.Everything is automated inside this company.Product fulfillment, payment processes, and customer service.There is added the 30-day "Traffic made easy" plan about cutting-edge strategies for generating traffic from YouTube, Facebook, and Google.

I think earlier they said no computer skills are required.
MOBE shows how generously can act at this point.They won't sell MTTB product for $5000 to us although they should, not even for $1000.They will, however, sell it at only $49.
Now…hey…just a minute guys..!!..what is this $49 about?
"…Once you take care of this fee a personal coach will communicate with you for a few simple questions to make sure you are a GOOD FIT for MTTB.."
Well…I thought MTTB was for just about anyone. Instead, they claim that I have to pay $49 for an entrance fee and THEN … and only THEY … will examine my skills and let me know if I am capable of sharing MOBE's model.
But hey … don't rush to conclusions.MOBE can understand your skepticism and they can ASSURE YOU that if YOU decide that this program is not for you then they will REFUND you ON THE SPOT.I thought that THEY DECIDE if I am a suitable candidate.
Contradictions following more contradictions … Signs of MOBE acting as a Scam
Can you really TRUST MOBE so far…? Are you willing to pay $49 for an entrance fee when you were supposed to join the membership for FREE?
I am just sick of all that proclaims.I have seen this scheme thousand times.They all start by how wealthy you gonna be, then they present some really successful members enjoying luxury cars, properties, and vacations on their behalf.Then you have to pay a VERY SMALL FEE and then THEY will examine if you are suitable and then if it becomes essential they will REFUND
Going deeper into MOBE's…Labyrinth Inner Circle

Then suddenly there is a surprise….NO RISK … $500 … cash back GUARANTEE …"IF YOU don't make a sale in the next 30 days with the MTTB 21-step guide then MOBE will cash you back $500.But why?…I thought if I pay for my entrance those $49 then MOBE's sales department would take care of my sales.
Now there is a possibility that I won't make a sale in the next month but I should not get worried at all because the refund is so easy
and hey… they refund $500.So that means if I fail then I will be earning from this participation $500 – $49 = $451 PURE PROFIT.
Not bad for a 20 mins work.
Then comes an application form with our personal information and in the end the Credit Card details.Pretty soon for such personal information, don't you think?
Well…let's see what happens if you purchase the small $49 fee that they require for the MTTB program.
The famous 5-step Profit Machine. MOBE's Licence
MOBE licenses = (feed the MACHINE from your pocket please) ..their cream of the top programs.They will show the easy way for us to bring traffic to those offers and to get … 90 % … commission of the sales.
But bringing traffic is not something that it takes place on the websites?
Don't you want a Mercedez Benz just outside your doorway when you wake up?
If you decide to give your hard earned $49, that may be for some of us, it's only a small amount of money that we won't get hurt if we lose it.But there are people, as MOBE saying around 3.5 billion people that are poor.Those people might get excited about the fancy videos and photo-shopped presentations of MOBE elite design department and decide to pay the amount of $49 which they cannot lose.But there is a $500 guaranteed? …Remember?
You give the $49 after all and look what's next.You will enter the company and then it will start a DANCE of upcoming sales of programs that you should buy if you want to get to the TOP.
Office UPSELLS – Pricing, Tools, Training
Although it's not necessary only those who buy those extra bonus features of MOBE become successful.The more you buy from MOBE the higher the commissions you get for recruiting new members and for selling the over-overpriced packages.
1) Lifetime LICENSE RIGHTS – $10000.
2) 50 % – 90 % commissions on Front End Sales…and up to $1200 on Back-end.
3) Daily Training Webinars.(I thought I was just laying on my couch..!!!)
4) 4 of my Most Popular Programs … it costs only $1467.Not even $1500…
5) My Email Marketing EMPIRE …another EMPIRE.. $194…
6) How to build a Funded Proposal….$194
7) Affiliate Bonus Domination …who is gonna be dominated? only $291
Announcement...The amount of money you can MAKE with MOBE is almost limitless.Just 2 easy back-end sales in the coming 30 days bring you $2000 commission.And every customer you bring returns about $2000 – $3000 in the next years.You can potentially make $12.415,20 every single month with an average of LESS than ONE sale per day.
The Machine can move on … the question is Can You?… MOBE's BONUS
— The OPT Formula...A comprehensive video training – $194
— BONUS #1 …DONE for you MOBE landing page + blah blah blah … $197
— BONUS #2...My complete O.T.O Funnel…$497 it TRIPLES our profits
— BONUS #3...Traffic Masters Academy – $297
— BONUS #4 ..MOBE Licensing KIT only $297
THE ULTIMATE "Business in a BOX" program.FULL License Rights to Matt Lloyd's … $314,900.29/month…to market as you own (the stupid DOWN-LINE of yours) for up to 90% commissions.
The galore continues … Seminars
a) How-to Guide to licensing millions – $197
b) Video Vault Mastery – $197
c) PhD seminar – $197
d) Library Kit $497
plus a surprise Bonus Worth $997
SUPERCHARGE Summit attendees..only $997?It's a common 3-days event.Usually, I charge $5000 to $10000 for all the EXCLUSIVE information you will be getting there from marketing MASTERMINDS but FOR YOU I will make it at $497
If you step in front and pay the $49 and you manage to avoid this UPSELLS hurricane then a big surprise is waiting for you.You will start the 21 step guide with your personal coach via emails, Skype and phone and when you reach the 6th-7th level …
drrrrrnn.

….its my cell phone…

drrrrrrrnnn

…..oh it's from MOBE…A message … to continue on the training please upgrade It's only $1997…

 

—What?Are you kidding me?You said only $49 and $500 guarantee.

—"Well the MACHINE gets angry …it's beyond MOBE now…sorry it got the control"

 
Contact, Support
You will reach the support customer service like a madman…but where is this customer service?This is gonna be…If you are lucky and only lose $49 then I can only congratulate you.
But think of the people that lost $10000's.Yes, they lost …why? Because the illegal pyramid COLLAPSES.The MACHINE cannot be feed forever.I hope you are not there to realize it.And remember what I told you about the refunds.A lot of people did not get any refund although they should.Because this is how they work.When YOU need them for a refund or something beyond MOBE's hypnotic processes they are disappearing.
Don't forget to contact your lawyer and the FTC immediately and ASK for a refund … but I suppose you won't get anything after all
Please stay away from the membership program if you need your hard earned money.The funny part is that in their website's page "income disclaimer" Matt Lloyd explains that the average annual income for members of MOBE is $500 – $2000.But that is something that is not announced up-front.But if you find the disclaimer you will find out they have their b..t covered
But hey. It can't be so awful … It's gotta be something…..
I will be telling you the whole truth ..Indeed there are more opportunities in MOBE if you don't want to RIP people's money, pockets, and hearts.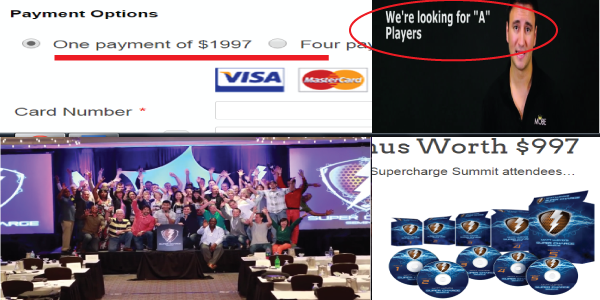 MOBE is looking for " A " players…YES … "A" players…
Like Messi, Ronaldo, Gates, Zuckerberg and … PONZI…
Do you remember PONZI?
For those that don't recall Ponzi and/or what is a Ponzi scheme, I refer them to this article.
Jobs & Opportunities
Oh really now…MOBE is looking for professional designers, photo-shoppers, video animation makers, speakers, phone and sales personnel…If you want to qualify for the job you may apply by simply producing a homemade video presentation of YOURSELF describing why MOBE should include you in their back office, expose it by uploading on YouTube and link back to MOBE.
Wow…enough…let's do some math now…
What exactly is MOBE? 
MOBE is not a simple marketing opportunity.It is a Franchise Marketing product that is very expensive.And definitely, you will risk a lot in buying those licenses.I strongly recommend that you examine the full terms and conditions and then contact a lawyer specialized in such economic issues.Also, the FTC (Federal Trade Commission – a US agency protecting customers) can be of a great assistance.You can find more information here
Looking for Ways to Start an Online Business? Here's a List of the Best Solutions
Final Opinion – Conclusion – Pros & Cons
For who stands for
a) For those that want to get a job in sales, design, video art, professional speaking and much more via application forms.Fair enough
b) Those that already got a successful online business and want to bypass newbies, people with low knowledge and get the advantage of that.If this is how you work then go ahead and don't look back.But it's gonna need hard work as any JOB …you won't be staying at HOME ….the MACHINE needs money and efforts.Don't forget the TRIPS ….you think the cost will be covered?
c) Those who wanna use top secret DARK marketing techniques via paid media funnels to boost their rankings over dead bodies.
A lot of wealthy entrepreneurs could benefit from that.It's only about ethics now.
d) Those that don't have any ethical hesitation in recruiting people that can or cannot afford MOBE's galore DANCE products floor
by selling a DREAM that does not exist.EXISTS only for those standing on the TOP of this PYRAMID.
e) Those that wanna risk their $49 + $1997 + $197 x 8 + 4 x $297 + 3 x $1997 + 2 x $797 + 3.5 x $497 + $314/month x year
x MACHINE Bonus feeds and WAIT for the LOTTERY PYRAMID to COLLAPSE and PULL them UNDER the WATER.
For who DOES NOT Stand for
—Ethical entrepreneurs and people that wanna start any fair online business via genuine and helpful channels.
—Anyone that want to get a market share by working and communicating with regular people like YOU and ME.
—Anyone who does not SELL DREAM of THIN and DIAMOND AIR
Thank you for reading my review about this "My Online Business Education (or Empire.?)" network, one of the most dishonest schemes whose purpose is to build an EMPIRE for themselves no matter how many victims will be left alone and ripped-off.
Related
That's it, another review has finished, here on Web Market Support. Feel free to join my discussion… Have you any experience with MOBE? Till next time.
We Teach
Marketing &
 Business
Live on Zoom
Your host: Tasos Perte Tzortzis
Schedule an interview so we can evaluate where you are right now, your needs and goals, and we'll give you a detailed analysis of how the workshops work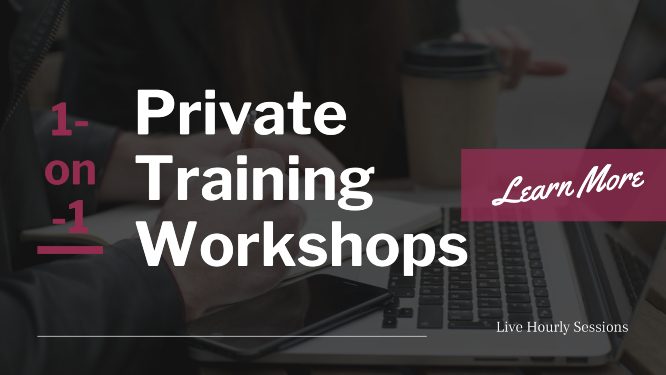 Tasos Perte Tzortzis
Business Organisation & Administration, Marketing Consultant, Creator of the "7 Ideals" Methodology
Although doing traditional business offline since 1992, I fell in love with online marketing in late 2014 and have helped hundreds of brands sell more of their products and services. Founder of WebMarketSupport, Muvimag, Summer Dream.
Reading, arts, science, chess, coffee, tea, swimming, Audi, and family comes first.