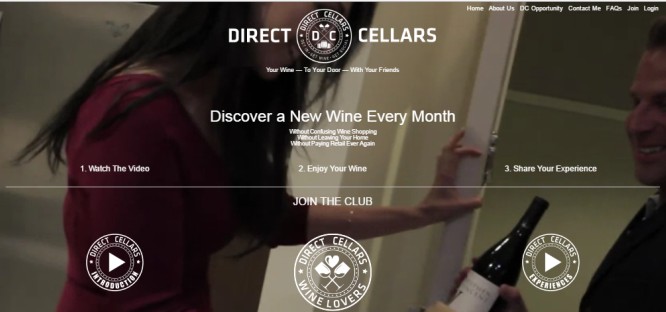 Discover a new Wine every month, without confusing wine shopping, without leaving your home, and without paying retail ever again. Those are the main headlines welcoming visitors to the "Direct Cellars" website…
Direct Cellars Review
A Wine Club dedicated to wine lovers around the globe.
You join and let the company's wine experts hand-pick exciting selections of wine for you.
They say that their prices are below retail and there are no shipping fees.
This way you can discover new tastes and build a business by referring friends and people.
If you don't like a selection sent to you, you get full credit for another top wine selection to your door, at no extra cost, guaranteed.
The owner is David DiStefano who founded the company back in 2014. Operating offices are in Chicago, Fort Lauderdale, and Seattle.
The wines are sourced from wineries across the US and other countries like France, Argentina, Chile, Australia, South Africa, Spain, Germany, and more.
But you can not change Wine Preferences and according to the Direct Cellars policy, it is a tasting club. They are taking the guesswork out for you. What would be the fun of a tasting club to learn, taste and explore something new if they just sent you the same kinds of wine each month?
You can cancel the membership anytime and you won't be billed again.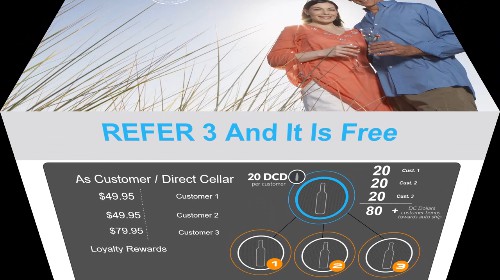 Compensation Plan
In order to take part in the comp plan you have to choose one of 2 packages
Premium Wine Lover (PWL) – $249.95 = 4 bottles of wine
Premium Wine Lover Elite (PWL Elite) – $499.95 = 12 bottles
Fast Start Bonus
As a qualified and active member, you earn a $125 or $250 bonus on the initial product purchases of your referrals.
Uni-Level Pay & check match bonus

Earn Uni-Level Pay on Your First 9 Levels. 50% of BV (business volume) from Monthly Autoship is paid in Uni-Level
Earn a Check Match Bonus on the Dual Team Pay of Your First 4 Levels. As you advance in Rank you can earn a match of the Uni-level and dual team commissions earned by the promoters you personally enrolled.
Rank – Requirement – Uni-Level percentage – check match percentage
Wine Lover 1P[A] PWL L1 – 10% 10%
Wine Enthusiast 2P[A] PWL L2 – 5% 5%
Wine Critic 3P[A] PWL L3 – 5% 4%
Wine Specialist 4P[A] PWL L4 – 4% 3%
Wine Expert 5P[A] PWL L5 – 4%
Wine Connoisseur 6P[A] PWL L6 – 3%
Wine Aficionado 7P[A] PWL L7 – 3%
Wine Master 8P[A] PWL L8 – 2%
Master Cellar 9P[A] PWL L9 – 2%
Dual team pay
Build 2 sales teams (L/R) and earn up to 20% in override commissions but you must make one sale within your left organisation and one within your right organisation. Active status must be maintained each month.
Rank titles – P = personally sponsored A = active – Dual Team percentage (binary 1L / 1R)
Wine Enthusiast 2P[A] PWL 6%
Wine Critic 3P[A] PWL 8%
Wine Specialist 4P[A] PWL 10%
Wine Expert 5P[A] PWL 12%
Wine Connoisseur 6P[A] PWL 14%
Wine Aficionado 7P[A] PWL 16%
Wine Master 8P[A] PWL 18%
Master Cellar 9P[A] PWL 20%
Notice: Each time a new PWL or Customer enrolls in your organization, you accumulate Business Volume (BV) up to 50%. Each week BV accrues, the system adds up all the BV from your left team and all the BV from your right team and stores it until you are paid on that volume. Your percentage of pay is based on your Rank
Retail Sales
You are not only obliged to recruit affiliates into the Direct Cellars MLM system. A person can choose whether to join the MLM plan by purchasing 1 of 2 earlier mentioned packages or to stay as a retail customer and get wine each month.
2 Bottles – $49.95 per month
4 bottles – $79.95 per month
Notice: Monthly Autoship Program (MAP) is not required to earn commissions, however, to accrue group volume month to month, you must maintain 40 PV (personal volume) each month. This 40 PV can come from your own personal monthly consumption of $79.95 or more, OR through any monthly personal sale(s) of $79.95 or more
Conference Calls
You can invite friends and prospects on Monday evenings at 9 pm ET.
Final Words
This is a legit MLM opportunity, far better than the majority of modern pseudo-MLM masquerades.
There are products that can be sold to retail customers and this is a very important factor that can add many years to the company's life by bringing in external money for healthy operation.
However, have in mind that in order to be successful you need to recruit other wine lovers into the club. So you can earn commissions, overrides, and bonuses.
I can discern a focus on auto-ship and recruitment rather than on retail sales and I don't know how much volume of sales coming in from affiliates or retail customers. Only time will tell.
It is an opportunity mostly suitable for wine lovers that drink wine on a regular basis. Wine is consumed by a large percentage of people worldwide so it is a product that you can market but there is a huge competition as well.
I would start as a customer to taste the quality of the wine for a few months, the shipments, and all the necessary details. I like the idea of receiving new wine tastes each month. It is a chance to discover new delicious wines around the world. And we all know how many different qualities are out there.
Some people may find it weird and won't join the club, it depends on someone's preferences.
But maybe it is a rule that serves mostly the company, depending on their warehouse stock. Or it is just a way to excite their members and keep them alerted.
How to Promote Direct Cellars or any Company Online
It is not enough to depend on your friends, family members, and personal offline connections. You have to take advantage of the internet and promote your offers to a way wider audience.
That's it, another review has finished, here on Web Market Support. I am waiting for your comments and thoughts. Till next time.
We Teach
Marketing &
 Business
Live on Zoom
Your host: Tasos Perte Tzortzis
Schedule an interview so we can evaluate where you are right now, your needs and goals, and we'll give you a detailed analysis of how the workshops work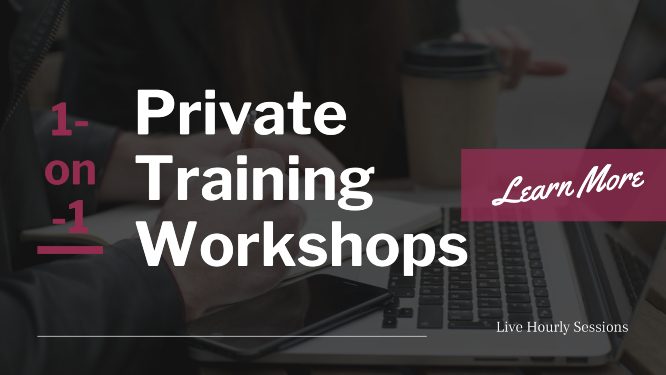 Tasos Perte Tzortzis
Marketing Consultant, Creator of the "7 Ideals" Methodology
Although doing traditional business offline since 1992, I fell in love with online marketing in late 2014 and have helped hundreds of brands sell more of their products and services. Founder of WebMarketSupport, Muvimag, SummerDream.
I enjoy reading, arts, science, chess, coffee, tea, swimming, Audi, and playing with my kids.