Today I deal with an old MLM company founded back in 1999. A privately owned network marketing brand developing and selling personal care products that aim to make a positive contribution to women everywhere. These opportunities are always popular among marketers, wannabe entrepreneurs and anyone in between.
Let's see, is this a lucrative business model, is the compensation plan ethical and rewarding?
SeneGence International (MLM) Review
The professionally designed homepage welcomes visitors by showcasing the products… and the headlines are very promising
You've never seen a lip color like this
Your time is precious
Shield your skin
Discover long-lasting color cosmetics and anti-aging skincare
Be the most beautiful "You"
Shop with an independent distributor
Be free to set your own schedule with SeneGence career
About Page
Joni Rogers-Kante is the founder, CEO, and chairwoman. She managed to create an active organization of independent distributors and as a result, the company has grown massively and has become a recognized brand name. An international leader in long-lasting products. They continue to utilize unique ingredients and technology for the further development of new and exciting products that not only work well but more importantly sell.
The expansion to the international market has begun with SeneGence Canada in November 2001. Follows Australia in 2003 and Indonesia/UK in 2011. Other countries are Switzerland, Poland, Italy, and other regions around the globe.
The company is proud of the cutting-edge technology with its original, patented, and proprietary product formulations.
According to their "catchy" slogan, SeneGence stands for…
Senescence + Intelligence + Synergy
Joni traveled to the other side of the world with a team of scientists and botanists to find different ingredients than those available in the US. She learned that cosmetic companies continuously use the same ingredients in varying amounts but she had a vision for SeneGence to be "Different".
Looking for Ways to Start an Online Business? Here's a List of the Best Solutions
Video Presentation
Domain Registration
With the help of the whois database, I uncover the registration date for the domain senegence.com, early April 1997. The registrant details are SeneGence international 9211 Irvine Blvd, California. PC 92618, tel +1.9495216161
SeneGence Product Line
Product formulations
No animal testing (test on humans)
No animal by-products (alternative sources)
Use of naturally reoccurring natural ingredients
FDA approved ingredients
Made in 'Pharmaceutical Grade' rated manufacturing facility
Made in the United States for stringent quality control
Gluten and GMO-free (most products)
LipSense contains NO WAX & NO LEAD
Products that help rather than harm your skin, tested for results, 100% satisfaction guaranteed
Skin Care
…a revolutionary line on the SenePlex Complex anti-aging and product technologies in a systemized product group that provides a balanced skin care base and enhances the long-lasting effects of SenseCosmetics
SeneDerm cleanser – $30
SeneDerm oily to acne cleanser – $30
SeneDerm Daytime moisturizer – $50
SeneDerm oily to acne daytime moisturizer – $50
SeneDerm oily to acne evening moisturizer – $60
SeneDerm evening moisturizer – $60
EyeCreme – $50
EyeLuminator – $55
Anti-Aging
Climate control – $60
SeneCerum-C – $65
Collagen Night Pak – $85
SeneDerm solutions
Anti-wrinkle treatment – $65
Nangai oil – $45
Dark circle under eye teartment – $50
Polishing exfoliator – $50
Facial resurfacer – $50
Lash extend – $50 – $55
LipVolumizer – $50
Spot on Blemish & Acne treatment – $60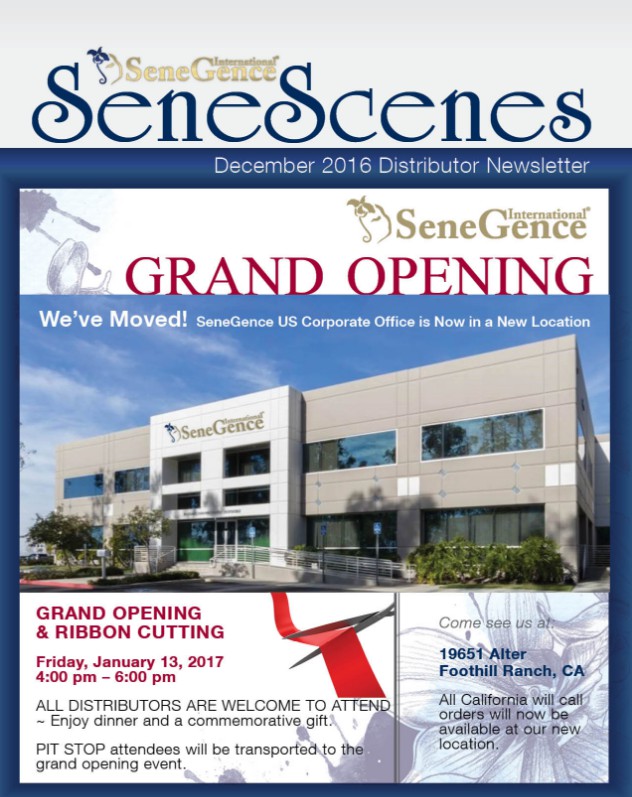 Face
MakeSense Foundations – $50 – $60
MakeSense Pearlizer – $50 – $60
MakeSense Color correcting tinted moisturizer – $45
MakeSense silk pore wrinkle minimizer – $60
Remover & brush cleaner – $20
BlushSense – $30
Corrective concealers – $25
Translucid loose powder and bronzer – $50
Eyes
ShadowSense – $22
BrowSense – $20
UnderSense – $20
LashSense – $25
LashSense with UnderSense – $20
EyeSense – $25
LashExtend – $50 – $55
Lips
LinerSense – $22
LipSense – $25
LipSense Gloss – $20
LipSense lip balm – $20
Ooops remover – $10
LipVolumizer – $50
Body
SeneDerm advanced hydration body lotion – $45
SeneDerm moisturizing body wash – $20
SeneDerm smoothing body scrub – $20
SeneDerm hand cream with Shea Butter – $20
SeneDerm self-tanning bronzing coconut milk – $50
Detoxifying & moisturizing mask – $50
Body cream – $30
Collections
SeneDerm Skin Care – $190
SeneDerm solutions enhancement – $150
MakeSense foundation – $120
Advanced anti-aging foundation – $140
LipSense – $55
SeneDerm body care – $105
Translucid loose powder – $150
SeneDerm advanced anti-aging – $210
SenePlex Complex
The proprietary formulation of ingredients produces real, visual, and clinically proven results in only weeks.
What is and how does it work?
SenePlex Complex is a unique combination of ingredients, which when used properly, accelerates cellular renewal growth.
Contains an active ingredient that impacts the way in which a process happens. A kinetic enzyme that creates energy and speeds up the natural process of reproducing cells without changing the process itself.
Become a Digital Entrepreneur and Transform Your Life
The Opportunity – SeneGence Career
SeneGence proudly provides phenomenal, unique products and a Distributor career path with one of the most lucrative compensation plans in the direct sales industry
Choose to be a Customer or a Distributor
Customers: enjoy the benefits of guaranteed products with patented/proprietary technologies.
Distributors: easy to get started in minutes, discounts of 20% up to 50% of the retail price. Share the products and the opportunity and enjoy rewards, like trips and cars. Set your own schedule, be your own boss, and live life on your terms.
Earn or Buy at a Discount
Host a Glamour Demo, receive a discount on personal product purchases, and earn additional credit from Demo orders and bookings

Looking for Ways to Start an Online Business? Here's a List of the Best Solutions
Compensation Plan
SeneGence rewards distributors for retail sales
Earn 25% up to 100% profit on retail sales of SeneGence products
#1 Sales income
#2 Commission income
It all begins with a demonstration & a choice to become a customer or distributor/affiliate
Customer choice: Sales income – #1 immediate from demonstrations, #2 re-orders
Distributor choice: Commission income – #1 downline growth, #2 Group sales volume bonus
Sales Income
Distributors may purchase products at a discounted wholesale price off Suggested Retail directly from the company and in turn sell products to end consumers for a profit. The difference between the cost of a product at wholesale and the Suggested Retail price is the Distributor's profit when sold to a consumer.
Distributor Product Discount Schedule
0 to 99.5 PV = 20% discount
100 to 299.5 PV = 30% discount
300 to 749.5 PV = 40% discount
750+ PV = 50% discount
PV (point value) = 1/2 (half) of 1 suggested retail USD
SeneCash and Customer Direct Order
Should a distributor choose not to make an on-the-spot product available for customers, the company provides the Customer Direct Order (CDO) program. This allows a distributor to place a customer's order directly from SeneGence and have it sent straight to the customer.
The company then transfers the distributor's proceeds to a SeneCash account made available for the distributor's use.
Immediate Sales
Initial customer product orders
Weekly sales income goal
Limited based on personal time
ReOrder
Customer retention through product reorder
Up-Selling to increase customer value
Unlimited due to exponential growth
Commission Income
Downline
Measures, tracks, and defines the growth of a downline organization
Includes all types of distributors' sales volumes from small orders of self-users and large orders of professional business builders
Must qualify to receive downline commissions by placing at least a 100 PV product order within the same calendar month
May earn downline commissions on 5 levels deep with qualifications
Group Sales Volume (GSV) Bonus
Measures, tracks, and defines the sales volumes of a downline organization
Includes distributors sales volumes of those distributors selling SeneGence products to end customers
Includes unlimited compression for the greatest payout to Upline Distributors
Must qualify to receive downline commissions by placing at least a 300 PV product order within the same calendar month
May earn GSV bonus commissions on 5 levels deep with qualifications
How it Works
Once you've placed a product order you become an Active Distributor
When you've placed at least a 300 PV product order you become a Qualified Distributor
Your upline sponsor will receive both Downline and GSV Bonus commissions from your orders of any size (downline) and orders of 101 PV and larger (GSV Bonus) as long as they qualify with qualifying orders within the same month.
The more you sponsor the greater the commission check earnings as long as qualifying orders are met.
Downline Commissions
When you sponsor your very first line distributor you will begin to earn commission checks from their sales (orders placed) of any size by your downline distributors (as long as you have also placed a qualifying order within the same calendar month of at least 100 PV) and so will your Upline sponsor
The more individuals you sponsor as 1st line distributors, the greater the potential commission checks become. The greater the number of distributors will be sponsored by your 1st line distributors into your 2nd line. In turn, the greater the potential downline commissions.
To earn 1st, 2nd and 3rd line downline commissions on PV orders ranging from 1 PV to 100 PV in a month, you must also place a 100 PV order in the same period. The payout is as follows:
1st line – 10%
2nd line – 20%
3rd line – 30%
To earn 4th line downline commissions on PV order ranging from 1 PV to 100 PV in a month, you must have at least 5 x 1st line distributors who placed 100 PV orders and the downline levels 1 through 3 must have achieved at least 10,000 accumulative PV. The payout is as follows:
4th line – 5%
To earn 5th line downline commissions on PV order ranging from 1 PV to 100 PV in a month, you must also place a 200 PV in the same period (month) and meet the 4th line requirements. The downline levels 1 through 3 must have achieved at least 15,000 accumulative PV. The payout is as follows:
5th line – 5%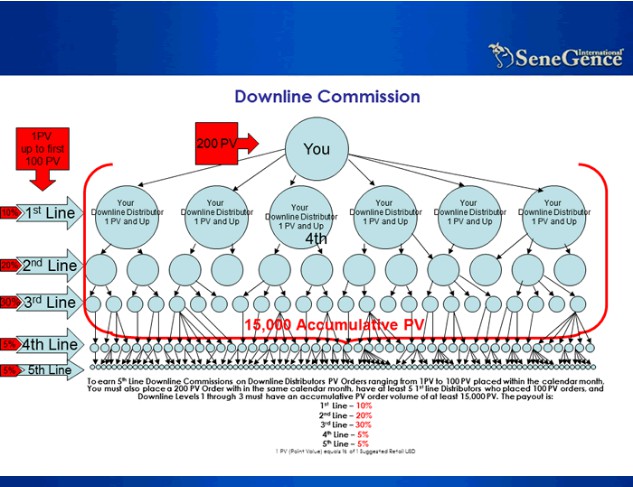 Group Sales Volume Bonus 
GSV is paid for 1st line distributor product orders of 101 PV and more at 10% of the total above 101 PV as long as you place at least a 100 PV or more product order.
You earn a percentage of all orders of 101 PV and more for 2nd line GSV as long as you have placed at least a 300 PV product order or more and: 5x 1st line distributors have placed at least 300 PV or more who were personally sponsored by their Upline distributor & 5x 2nd line distributors have placed at least 300 PV or more.
1st line – 10%, 2nd line 6%
To earn a percent of 101 PV or more for 3rd line GSV you must place at least a 300 PV product order or more and: 5x 1st line distributors have placed at least 300 PV or more & 5x 2nd line distributors – 300 PV or more & 5 3rd line distributors – 300 PV or more.
3rd line 4%
To earn a percentage of all orders of 101 PV or more for the 4th line GSV you must have placed at least a 300 PV product order and: all the previous requirements met from 1st, 2nd, and 3rd line distributors plus 5x 4th line distributors – 300 PV or more.
4th line 3%
To earn a percent of all orders of 101 PV or more for the 5th line GSV bonus you must have placed at least a 300 PV product order and: all the previous requirements met from 1-4 lines, plus 5x 5th line distributors – 300 PV or more.
5th line – 2%
GSV table
Level 1, 5 distributors or more, 300 PV, each distributor 300 PV, bonus 10%
Level 2, 5 distributors or more, 300 PV, each distributor 300 PV, bonus 6%
Level 3, 5 distributors or more, 300 PV, each distributor 300 PV, bonus 4%
Level 4, 5 distributors or more, 300 PV, each distributor 300 PV, bonus 3%
Level 5, 5 distributors or more, 300 PV, each distributor 300 PV, bonus 2%
Notices:
GSV infinite compression: In the event a distributor on the 1st line does not place a product order within the calendar month for which commissions are being calculated, but the 1st line distributor's 1st line (your 2nd line distributor) does, then the 2nd line distributor shall "Compress Up" to the 1st line for calculation of the GSV commission amount.
Compression does not, however, apply to the qualification requirements for each level. That means instead of receiving the 2nd line 6% commission for the 2nd line product orders the calculation would be made at the 1st line 10% level commissions payout. Distributors will always receive the highest payout possible due to this Infinite Compression for the calculation of the payout amount.
Distributor Activity Requirement
Must place at least a 100 PV order within any 6-month rolling period to remain active.
Full Catalog of Countries 
America: Argentina, Brazil, Canada, Colombia, Mexico, USA
ASIA & Pacific: Australia, India, Indonesia, Japan, Korea, Singapore
Other Asia: China, Israel, Malaysia, Thailand, Turkey, Vietnam
Europe: Italy, Poland, Russia, Slovenia, Spain, Switzerland, UK
Africa: Egypt, Ghana, Guinea, South Africa
If your country is not listed here, like mine, you can send an International Inquiry via an email form found on the page
How to Get Started
You sign up and purchase a New Distributor Kit (NDK) for $55. It includes a Distributor Handbook, printed materials, training DVD & CD, and a $5 donation to the Make Sense Foundation.
Plus you choose any of the Distributor Business Kits
Option 1: LIPS Kit for $95, temporarily unavailable. It is designed for 1-on-1 presentations, including tester products and sample sizes of the most popular LipSense colors and permanent line products.
Option 2: Glamour Demo Kit (GDK) for $295. It is designed for group demonstrations and glamour makeovers. A wide array of samples and testers of the most popular cosmetic products. You also receive skincare samples and marketing material.
Distributor Training Packages
Emerald – $550, includes weekly online and glamour training plus Sene website (annual fee), seminar events registration (general seating), SeneU event registration, PIT stop registration (January or July), SeneMedia collection, SeneLibrary training material, MSF donation, launch demo.
Distributor Product Replacement Program
Replaces Distributor's product up to $5,000 in retail value in the event of covered loss or destruction of inventory
Important Notice
If for any reason you are not satisfied with the SeneGence business opportunity or a product purchase you can return it to the company for an exchange or refund.
Customer Direct Order Program
CDO is an optional e-commerce support program offered to all SeneGence distributors. The program allows customers to order products online 24/7 from the distributor although the distributor does not fulfill CDO orders directly as it happens with SeneSite orders (individual customized e-commerce sites available to distributors at an additional cost).
CDO orders are being shipped directly from the company and the retail profit is provided to the distributor plus the commissions and the bonuses on the sale of the products to the Upline distributor.
CDO orders qualify as PV for the commissions and bonuses, except that it will not apply toward the selling Distributor's personal purchase requirement to qualify.
There is no fee for the CDO program and you can turn it off anytime.
Fast Start Program (temporarily unavailable for new distributors)
Add over $1200 of extra profit when you earn Free SeneCosmetics and SeneDerm skincare products with qualifying orders you place.
Within your first 30 days place 1000 PV+ and receive…a selection of SeneDerm products valued at over $350
Within your first 60 days place another 100 PV+ (2000 in total) and receive…a selection of SeneDerm solutions valued at over $400
Within your first 90 days place another 1000 PV+ (3000 in total) and receive…a selection of SeneDerm skin & body care valued at over $450
Receive 50% discounts on all orders of 300 PV ($600 retail), during the first 90 days
Earn 50 SeneBucks for each newly qualified distributor you sponsor during the first 90 days
Host a Glamour Demo
The slogan here is effective…
Discounts, Free gifts, have fun with friends
If you want to witness the long-lasting power of LipSense, play with the wide array of cosmetics and colors, simply provide a location and invite guests. A local distributor will take care of the rest. If you host a glamour demo you receive a discount on PV orders based on the Glamour Demo retail sales and future new bookings.

Top Distributors
In the SeneGence Royal Court, once an Independent Distributor has built an impressive team of successful downline Distributors and achieved $1,000,000 or more in Group Sales Volume, they are honored with the title of Crown Princess.
This shows the Real Power of building a Successful Team
I will mention a few names from the long list…
Sharon Scott & Jada Cecil, Emerald Queen Duo, Enid
Dawn Christina, sapphire queen, Ada
Kimberly Massey, sapphire queen, Norman
Jeri Taylor-Swade, ruby queen, Seattle
Jenny Hemingway, emerald crown princess, Clinton
Kate Trevean, sapphire crown princess, Victoria
Become a Digital Entrepreneur and Transform Your Life
MakeSense Foundation
A non-profit organization dedicated to helping women and children in need. An opportunity to look and feel more beautiful with amazing products. Was created by Joni in 2002. The idea was to give back to communities that helped so many distributors in their own careers, sharing collective success.
The scholarship program donates directly to deserving organizations that support those in need across the country, like AAIM, Awaic, Casa for children, CasaTeresa, Child Advocacy Center, CHOC, Fisher House, Hillview Acres, Homeward Bound
SeneGence offers fabulous merchandise and gifts for sale with profits going to the MSF which will then donate to the next worthy cause. Currently, 100% of all donations go directly to an array of other non-profit organizations, while the entire operating expense is offset by funds generated from sales of MakeSense Foundation products and select LipSense cause shades.
In the Media
SeneGence products have been featured in various popular magazines/brands like…
Direct selling news, American Spa, Ladies Home Journal
Elle, Marie Claire, Professional Beauty
Publications
Joni, the founder offers a Kindle edition script, Million Dollar Lips: a journey into the hearts of women and business
SeneGence beauty guide: cosmetic application techniques, ideas for lip and eye looks, skin care tips, and more. Available only through a distributor
Magazines
The official website offers past editions in pdf format
Acclaim 2016, SeneScenes 2015 & 2014
Newsletters
There are listed 3 monthly parts counting back in time.
Pre-Conclusion
We deal with a legitimate MLM opportunity, a company offering a solid physical product line along with retail and downline commissions, which is ideally what we are looking for in MLM brands. Companies that focus only on the recruitment of affiliates rather than on a loyal customer base for external retail cash flow will not thrive.
But SeneGence seems to be placed in the market dynamically and has passed the test of time. They operate since 1999 and that signal alone speaks volumes.
I can't discuss the products, besides my country is excluded from their long list, but if the products were not qualitative SeneGence would not be still in the industry. I've read various SeneGence product reviews and the majority of articles are positive. I don't know if men are allowed as distributors, so far I have not met a man's name written.
It is a company well organized to the detail, offers training and many features, discounts, gifts, and bonuses.
The Glamour Demonstrations is a great way to experience the products firsthand and meet people of the same interests locally.
The variety of products and collections make SeneGence a top MLM selection and the prices are on the industry's average.
Now let's talk about the most important part, the compensation plan:
First of all the products' price range is normal and there are no super expensive or extra cheap items. Moreover, the income plan does not require from distributors/affiliates to purchase certain products in order to qualify for commissions on those products' sales. A Pay-to-Play characteristic in the system can be traced on the downline commissions and you must meet the monthly PV requirements in order to qualify (100 PV) but this rule sounds almost reasonable (it could have been avoided though).
Another very important element is the 6-month rolling period before an affiliate is labeled as inactive. This is a great setting, with 3 months or less making it a very difficult requirement.
The Up-Compression system where your 1st line distributor does not meet the quotas can be replaced by their 1st line distributors' efforts (your 2nd line distributors). And that again is a rule that enhances team action and can save the day on some occasions. The Group Sales Volume is another factor that leads toward distributors' rewards and this is how super-successful affiliates climb to the top. To be successful in MLM you need to build a strong downline team, helping one another with extra commissions and bonuses.
The startup fees are affordable for the majority of you and you get training and other marketing material, not like other companies that leave you in the dark. Furthermore, SeneGence offers refunds for unsold inventory or unsatisfied distributors. Another positive point. The CDO (customer direct order) program is an alternative way to sell products to online customers. Another sign that SeneGence is a carefully designed organization.
The Fast start bonuses, which are unavailable at the moment, are both a way for the company to sell more to newcomers but also a method that rewards top fans/distributors of SeneGence.
The MakeSense non-profit Foundation is what you expect from companies with a long history. A way to contribute back to those who helped the company rise and those in need.
The media section and the fact that SeneGence has been featured in so many popular magazines is a key element for those interested in becoming distributors. A well-recognized brand name can push your sales. Imagine demonstrating the products of a startup versus a company that has already thrived.
Looking for Ways to Start an Online Business? Here's a List of the Best Solutions
Final Words
SeneGence operates for 18 years now, why not for the next 10 or 20?… It is not too late if you want to join, generally never is too late to become your own boss.
If you are interested in joining SeneGence then you should test the products first. Use them for 2-3 months and watch closely for the results on your skin. Connect with other distributors online or offline and discuss anything that might concern you.
But apart from the wide range of qualitative products, the collections, the glamour demos, the compensation plan that rewards retail sales, and the satisfactory GSV commissions and bonuses you have to keep in mind that success in MLM is not a piece of cake.
If you are an experienced marketer with a strong presence online then go ahead right away. But if you are a newcomer I would not suggest joining an MLM company yet. Because it takes time to achieve your first sales and the monthly PV quotas might make your efforts harder and harder.
I am not telling you that to keep you away from lucrative opportunities, but you will need at least basic marketing training, preferably focused on online businesses. Of course, offline connections and sales skills add up to your portfolio.
All in all, I am very satisfied with SeneGence as an MLM networking brand.
Become a Digital Entrepreneur and Transform Your Life
That's it, another review has finished, here on Web Market Support. I am waiting for your comments and thoughts. Till next time.
We Teach
Marketing &
 Business
Live on Zoom
Your host: Tasos Perte Tzortzis
Schedule an interview so we can evaluate where you are right now, your needs and goals, and we'll give you a detailed analysis of how the workshops work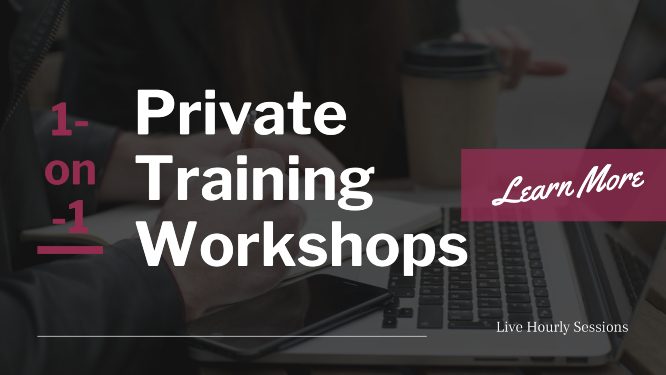 Tasos Perte Tzortzis
Business Organisation & Administration, Marketing Consultant, Creator of the "7 Ideals" Methodology
Although doing traditional business offline since 1992, I fell in love with online marketing in late 2014 and have helped hundreds of brands sell more of their products and services. Founder of WebMarketSupport, Muvimag, Summer Dream.
Reading, arts, science, chess, coffee, tea, swimming, Audi, and family comes first.