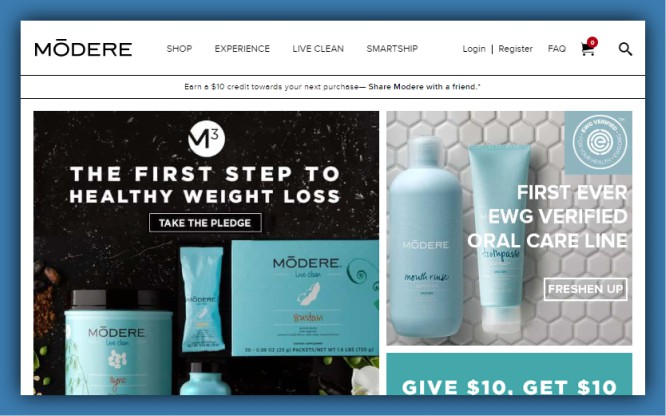 I was invited to join another MLM opportunity so here is my chance to review it for you. A company that sells products for weight loss, personal care, and household, and its name is Modere.
Modere (MLM) Review
Their main slogan is …" Safe Made Sexy"..and they continue.."we are a global company seeking to deliver innovative products across essential lifestyle categories. Our products are a better alternative, they are safe for you and your families…when used as directed"
But there's more to Modere…the perfect blend of purity and performance, with every Modere product you touch you are the intersection of safety and style, simply it does not get any better…
Pioneering the revolution it was the right decision for us…which is why we've been doing it for over 25 years now, a claim not many can make.
…Let's find out…
A quick search for the domain reveals that Modere is the transformation (or part / another department)) of the company named Neways Worldwide Inc…Neways registered the domain back in 1995.
Modere Products
I will list some examples, the full list is long
Skin Care – Indulge, Improve and Exfoliate
Anti-aging system collection $129.99
Skin Veil – 125ml – $19.99
Wrinkle guard – 20ml – $29.99
Cleanser for Dry skin – 125ml – $11.99
Hair – Shiny, silky and soft
Antioxidant hair serum – 45ml – $21.99
Repairing hair mask – 125ml – $29.99
Conditioner dry color treated hair – 280ml – $17.99
Body – illuminate, revitalise and enhance
Skin brightener – 125ml – $29.99
Body Bar (3 pack) – 99g – $8.99
Deodorant – 60ml – $6.99
Mouth – Clean and bright smile
Mouth rinse – 600ml – $7.99
Toothpaste – 176g – $6.99
Men's Care – Clean, style and impress
Hair styling cream – 100ml – $18.99
Anti-aging
Frisky – 60ct – $28.99
Endurance – 120ct – $24.99
Vigor – 120ct – $17.99
General Nutrition
Active Health – Gain energy, increase stamina, invigorate your life
Energy shot (12 pack) – 90ml – $29.99
Sports rub – 125ml – $14.99
Targeted health
Aloe vera – 600ml – $21.99
Weight management
M3 body system & vital collection – $199.99
Laundry – brighter colours, whiter whites, light and soft fabric
Laundry packs – Lavender with vanilla – 32ct – $13..49
Kitchen
Dishwasher packs – Red pear with magnolia – 32ct – $14.99
Clean
Multi-purpose cleaning wipes – 40ct – $6.99
Lifestyle Collections
A pretty wide range of products
Notice: You can order the products from the official website if you are a resident of the US or Canada.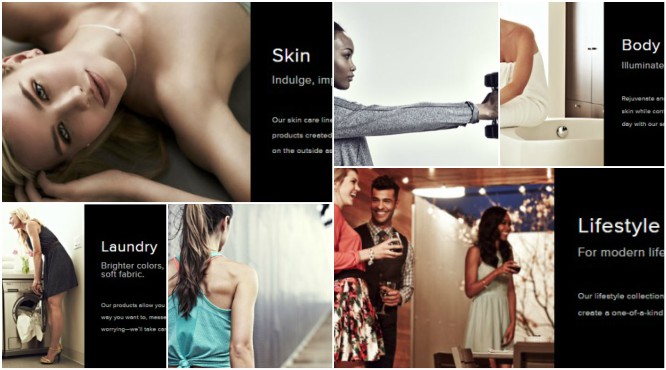 Modere Opportunity – Compensation Plan
When you join the program you become a Social Marketing consultant. Once promoted to the next level, the qualification becomes effective immediately.
Social Marketer Builder Titles
Consultant – C
Senior consultant – SC
Team Leader – TL
Senior team leader – STL
Social marketing director 1 – D1
Social marketing director 2 – D2
Social marketing director 3 – D3
Elite social marketer 1 – E1
Elite social marketer 2 – E2
Elite social marketer 3 – E3
Customer Promoter title – active customer count
Bronze – 5
Silver – 5
Gold – 10
Platinum – 15
Platinum 1 – 25
Platinum 2 – 35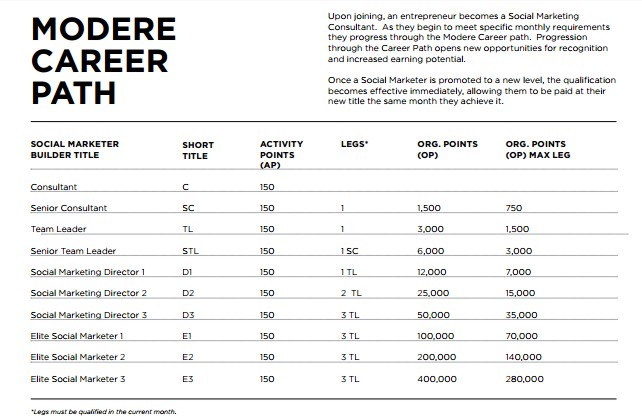 Smartship (autoship)
The main benefit to participate in the autoship program is the ability to meet the monthly Activity Points requirement. This way you are eligible for commissions at a reduced rate. Social marketers who have 75 Marketer Point smartship automatically meet the 150 AP monthly requirement.
Earn up to 40% from the points on new Social Marketer's first orders
60-day placement
An enrolling sponsor has 60 days to place personally sponsored social marketers within his/her team. That move is permanent. This feature allows you to build momentum by strategically linking team members.
Generational Unilevel
Points from customer and social marketer product purchases made by your team members are paid through this Unilevel. As a marketer progresses they can earn anywhere from 4%-7% on a pay generation.
Payout compression
If a social marketer in your network does not qualify as SC or higher, these points are added to the social marketer below who meets the SC qualification requirements. This group of social marketers and customers are then considered one pay generation
Bonuses
Dynamic team leader & director bonus
4 & more builder bonus
Sharing bonus
Monthly & consistent selling reward
Leadership development bonuses
Bronze in 30
Doubler in 30
The full compensation plan can be found here
Statement of policies and procedures (important elements)
A social marketer can not distribute Modere's products outside the US
At least 70% of a marketer's total monthly points must be sold to retail customers or used by the marketer or his family.
You can sell Modere's products at any price you choose and not the same as official  Modere prices as long as you sell at a higher price.
You can not sell at lower prices.
There is a 30-day money-back guarantee for social marketers and they must comply with that rule when they sell to retail customers
You can not return more than $300 annually.
Modere Revenue Sharing Pools 
Each week Modere guarantees a minimum pool value of $5000.The share value is determined by dividing the total value of the pool by the number of shares earned in the weekly commission period. You can participate if you meet the following requirements
Become a social marketer by purchasing the $29.95 starter kit fee along with a 150 MP or 300 MP order
Become a Social Marketer by purchasing the $29.95 starter kit fee and hold the customer sales title of Gold or higher
Social Marketers who purchase a 300 MP order or achieve the customer sales title of Gold are guaranteed a minimum share value of $150.00 per share. Social Marketers who purchase a 150 MP order earn a maximum share value of $75.00.
Mini Glossary
AP – activity points
CP – customer points
MP – marketer points
Careers
Modere is hiring personnel. Positions available at the moment
Director of product, personal care, Newport Beach CA
Service developer – Springville UT
Vice president, marketing Newport Beach CA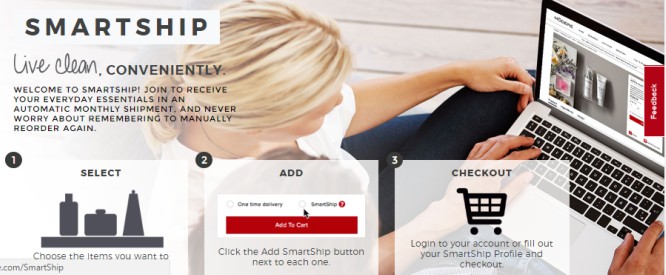 Final Words
Clearly an MLM opportunity is far better than other new pseudo-MLM companies
The wide range of physical products can attract retail customers that will bring in "outside" money for a healthy organisation
Although the compensation plan is long and complex you have to study it at your own pace if you want to join. I could not find the compensation plan listed on the official website, I had to retrieve it manually.
Additionally, the policies and procedures document I managed to download it online (from the Modere URL) by doing a general internet search as I could not trace it on the official website
Moreover, the Revenue Sharing Pools document was discovered accidentally when I was performing these Google searches. I don't know if there are more documents hidden or if they are available only when you become a Social Marketer (affiliate).
I discovered Neways as researching for domain ownership. On the Neways website, they mention that it all started back in 1987 and that now Neways operates in more than 29 countries. Additionally, they announce that in 2006 Neways was acquired by new owners. However, I can not find who the owners are.
Doing research on the Neways website (news department) a few names pop up. Chris Crump as new chief administrative officer (2012), Robert Conlee as chief executive officer and chairman of the board (2012)
I can discern a focus on smartship and recruitment than on retail sales
Another disadvantage for the Modere affiliates is the online full store on the official website. You will be competing with the company itself.
Modere says you can sell at higher prices but in that case, if you choose a higher price you risk losing a customer if he finds out the official pricing
The products are only available in USA and Canada
If you want to participate in such an MLM plan I would suggest that you first test out the products. If you find them qualitative enough and you can replace those that you already buying for your needs it will be easier for you to meet the monthly requirements and collect the necessary points for the revenue-sharing pools.
That's it, another review has finished, here on Web Market Support. I am waiting for your comments and thoughts. Till next time.
We Teach
Marketing &
 Business
Live on Zoom
Your host: Tasos Perte Tzortzis
Schedule an interview so we can evaluate where you are right now, your needs and goals, and we'll give you a detailed analysis of how the workshops work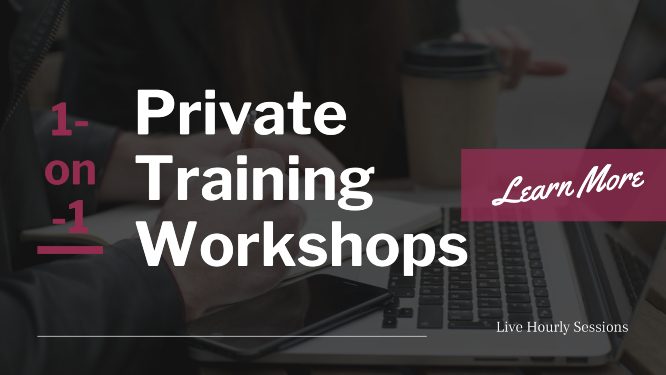 Tasos Perte Tzortzis
Business Organisation & Administration, Marketing Consultant, Creator of the "7 Ideals" Methodology
Although doing traditional business offline since 1992, I fell in love with online marketing in late 2014 and have helped hundreds of brands sell more of their products and services. Founder of WebMarketSupport, Muvimag, Summer Dream.
Reading, arts, science, chess, coffee, tea, swimming, Audi, and family comes first.