I attended a webinar presentation in which Peter Gantner spoke about his company, Kula Brands. The system is unique offering reversed royalties. But what is a royalty and when it is transformed into reversed royalty?
According to Wikipedia Royalty is a payment made by one party, the licensee or franchisee, to another that owns a particular asset, the licensor or franchisor, for the right to ongoing use of that asset. Royalties are typically agreed upon a percentage of gross or net revenues derived from the use of an asset or a fixed price per unit sold of an item of such, but there are also other modes or metrics of compensation.
Kula Brands Review
Kula Brands is a Patent Pending business model that is offering Reverse Royalties through community participation.
Now a reverse royalty is paid by the actor, inventor or owner of the asset for services rendered by KulaBrands. The community of KulaBrands supports the actor, inventor or owner of the asset with their social actions.
Next, Peter mentions that a product in order to be successful needs 3 things
Money
Branding – Marketing
Sales
We can participate and use our social networks we can help the investors. And we can do this with reward-based crowdfunding.
With this method, the inventor does not follow a classic path to find funds but instead posts his idea to a massive crowd of people.
Peter gives some statistics that state
65% of crowdfunding sites fail to fund
85% raised less than $20K
The #1 reason for failure according to Peter is not enough social capital and he continues underlining that the key to success is building a community before you start.
KulaBrands community supports inventors' projects with Votes. People on Kula Brands pre-pledge to support the project. So when the inventor goes to a crowdfunding platform, like Kickstarter, the community of Kula Brands will support the funding.
The same community does all the social branding and marketing when they share ideas with their social contacts. The members of KulaBrands then receive a reverse royalty.
Social selling with KulaBrands
Preserves capital for the inventor
Increases income through sales at a time when sales are historically slow
KulaBrands gets products into major distribution channels, like Walmart, Target, Best Buy, Sears, Barnes & Nobles.
When a KulaBrands member helps fund, brand, market and sell a product gets points in Royalty pools that pay back the reverse royalty.
There are 3 pools
Founders pool
The branding & marketing pool
Sales pool
KulaBrands allows inventors to keep 100% control and equity of their creation or idea.
With KulaBrands the inventors pay No 'out of pocket' to members until revenue is generated, all payments come from the sale of products generated anywhere in the world, in any of the retail shops.
Your pledge is not an investment. The KulaBrands members simply pledge by pre-ordering on a project listed with a major crowdfunding platform. That pledge helps inventors reach their pledging goals and successfully launch the products into worldwide sales.
KulaBrands software makes social selling and marketing easy. Minimizing the amount of time it takes to create a substantial income. It allows social sharing to multiple outlets.
The power of the community and KulaBrands staff of experts make the transition from crowdfunding success to the traditional retail marketplace easier, faster and more likely, both online and offline, worldwide.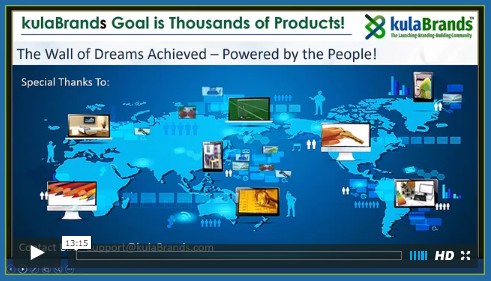 What KulaBrands Is Offering To Its Members
The platform
Direct sales portal
Easy social sharing
Evaluation system
Community bill of rights
Community seat on the board
Invent your own product
Training
KulaBrands Cost
A one time fee of $199.That is a payment for life, you pay $199 and you are done, you are a KulaBrands member forever.
Alternatively, you can set 12 payments of $20 which means $240 in total.
Owners – Domain
With the help of the whois database, I uncover the registration date for the domain kulabrands.com, 06 March 2016. The name Peter Gantner appears as the registrant. KulaBrands Inc, 16509 East Arroyo Vista Drive, Fountain Hills, 85268, US, +1.4802413896.
Zip n Store – One Of KulaBrands Campaigns
A revolutionary storage food system that simplifies the way you store, organize and find your food.
I watched the advertising video and I enjoyed it. Indeed, it is a product that can stand out in the marketplace. As we live in an era of stress and we do not have much time we tend to leave our kitchen in a mess.
Zip n Store comes as a solution to this mess, helping you store your food.
The product seems just fine, I can not judge the quality of the material without touching it but it is a product that could sell with ease.
As of September 3, 2016, the product raised over $150K with 1500+ backers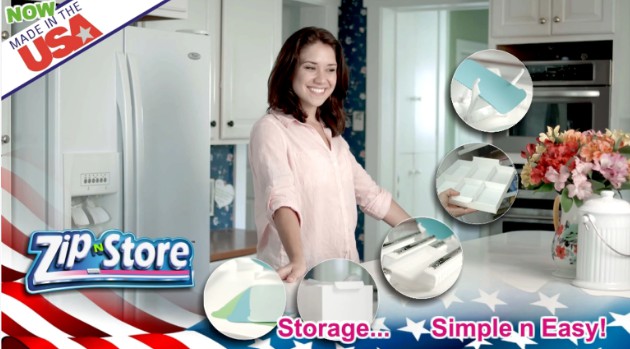 Products – Update 16 July 2017
When I began writing this review, no product was available on the official website. Today I discovered a few additions. Let's check a few examples…
KulaBrands has helped the launch of these products into the general marketplace.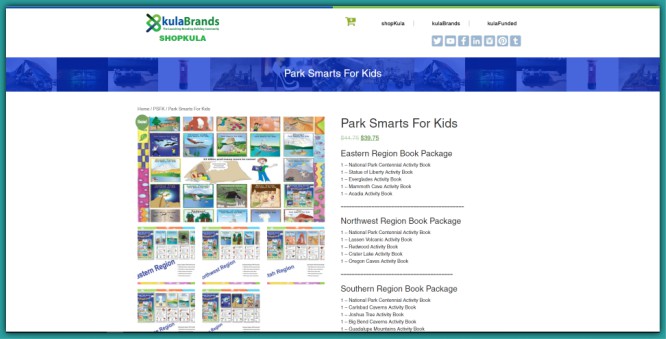 Park Smarts for Kids
In 5 different regions
Eastern
Northwest
Southern
Utah
Yellowstone
Price: $39.75
KulaMen's Polo Shirt
50% cotton, 50% polyester, well-knit collar, tagless label…In 3 colors (charcoal, kelly-green, royal). In 5 sizes (S, M, L, XL, 2XL)
Price: $24.50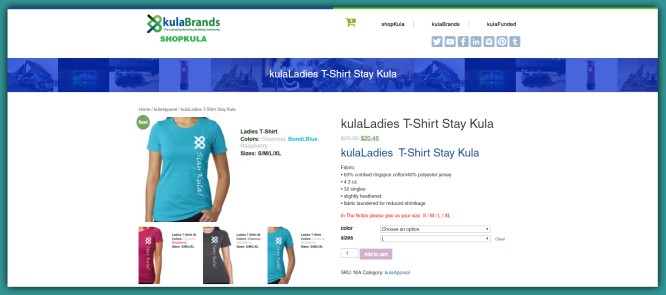 KulaLadies T-Shirt Stay Kula
60% cotton, 40% polyester jersey, slightly heathered. In 3 colors (Bondi blue, charcoal, raspberry). In 4 sizes (S, M, L, XL).
Price: $20.45
KulaBrands Recap – How It Works
This is a new innovative system that is based on, what they call, Reverse Royalties. The community helps you create income by taking one time actions.
You don't need to pay monthly fees and there is no need for re-qualification.
You take one time actions and receive royalties. You are helping individuals and small businesses launch their ideas into projects.
Steps to success
You pledge for a product you believe in. That has to be done on a reward-based crowdfunding website (optional)
Use the KulaBrands social media software to attack the media world with trending offers (including yours)
Sell the product through your own KulaBrands store.
Login to KulaBrands with your social media accounts and brand the product
Make royalties from this product for life to secure your income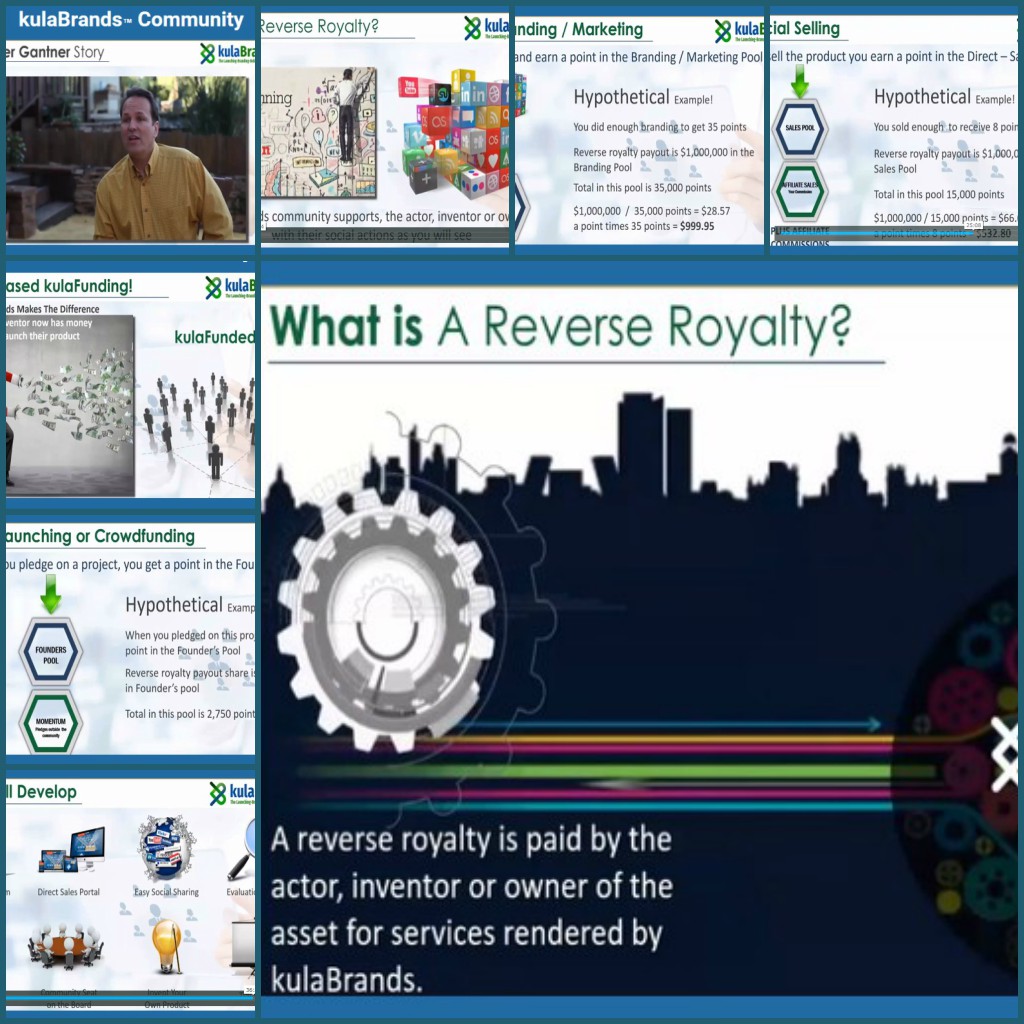 Final Words
The idea of KulaBrands has potential but I can not judge clearly. There are parts of the puzzle that are missing.
There is no information on the Reverse Royalties percentages.No number at all. Just generic instructions that you win points. These points can be exchanged for dollars in the Royalty Pools but they do not give specific numbers to calculate our participation.
Before I decide to invest my $199 I want to gather mathematical data.
On the other hand, it seems that when the members of KulaBrands Vote for an upcoming project, and if that number of Votes is huge, this will influence the result on the crowdfunding platforms.
If KulaBrands members choose wisely the best of the products and ideas everyone wins. The inventor gets votes and raises money, KulaBrands cut their fees and affiliates create reverse royalties for life.
But if every KulaBrands member is voting for the sake of ROI and the royalties, no matter what the quality of a product is, then that might lead to a mess.
Of course, I don't know the real intentions of the owners. But every business has risks, this one is up to you.
It is a program to follow, I am not investing yet, I am waiting for the numbers. The initial fee of $199 is affordable for many entrepreneurs and there are no monthly fees.
If you can market products and you have a social media following, an email list and the experience then KulaBrands seems like a good move.
If you are new to the online world and do not know how to market products then I suggest you jump on my Top recommended marketing and business trainings here. Do not lose time, the internet is full of opportunities from which anyone can make money.
That's it, this review stays open, here on Web Market Support. I will be watching the website for updates and will be in touch with fellow bloggers and partners for more information. I am waiting for your comments and participation especially in case you did invest in KulaBrands. Till next time.