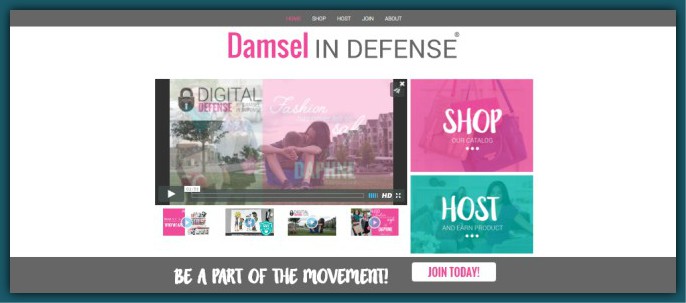 Today I am investigating an MLM company selling self-defense products for women. The concept seems very interesting so let's dive deeper without any further delay…
Damsel In Defense (MLM) Review
When you arrive on the homepage there is a video commercial that focuses on a few statistics
A violent crime happens every 26 seconds
1 in 3 women will experience domestic violence
1 in 5 women are survivors of sexual assault
A child is abducted every 40 seconds
But Damsel in Defense is here to change those awful stats
and they continue with headlines like…
an Opportunity to protect women while creating a great income
Products and services to provide security on the go
Healing to the hurt, opportunity to the oppressed
Be a part of the movement
Their mission is to equip, empower and educate women to protect themselves and their families says Mindy Lin, co-founder and chief marketing officer.
The administrative team is formed also by
Bethany Hughes, co-founder and chief services officer. She is responsible for coordinating the Annual Worldwide Conference, the annual leadership retreat, incentive trips and all other events put on by Damsel.
Jimmy Lin, chief financial officer. He is a graduate of California State University Fullerton. Is a licensed CPA and his braggy resume spouts a list of national firms.
Chris Hughes, chief procurement officer, with a background in business and a specialty in purchasing. He is responsible for establishing relationships with partner factories to ensure the Damsel products are readily available and meet the highest quality standards.
Bob Hipple, chief executive officer, with over 30 years of experience as a distributor has keen insight into direct sales. He is also a keynote speaker, company executive and business consultant.
Ingrid Windsor, field development director. She gets communications out to the field and public, running training programs and keeping a pulse on what is happening with the field.
Larissa, director of operations. Has a strong background in operations and organisation development. She provides leadership to Pro Support, returns and the distribution center.
Legal
Damsel is a member of the Direct Selling Association (DSA), and accredited by the Better Business Bureau (BBB).
Owners – Domain – Address

A whois search indicates the registration date of the domain damselindefense.net, 07 September 2011, and the name of Chris Hughes appears, he is the chief procurement officer. The address 12336 W Overland Rd., Boise, ID 83709 is provided on the official website.
Damsel In Defense Products
Making a difference…Hashtag #BecauseofDamsel
Products marked with this symbol represent an additional 5% that is given back to Damsel partners that aid in rescuing children from sex trafficking.
2017 spring & summer catalog
Security on the Go
Junk in the Trunk – Auto emergency kit $65. Jumper cables, 5 in 1 waterproof whistle, compass, battery free LED flashlight, gloves, waterproof matches, 2 emergency blankets, 2 rain ponchos, snow/ice scraper, tool gel, tire pressure gauge and 36 piece first aid kit.
Road trip emergency auto tool $30 – This tool belongs in the center console of every vehicle. It contains a window punch, powerful 3-function LED flashlight, LED emergency beacon, seat belt cutter and alarm.
Step off – portable entry alarm $20. Perfect for dorm rooms, apartments and hotels. Suction mechanism and movement sensor secures doors, windows and sliders. Illuminates for nighttime usage, window warning sticker for would be intruders.
Sassy spray – diversion keep safe $15. Great for hotel stays and pool days, screw on bottom access, weighted to feel full, foam cushions to muffle interior sound.
Safe kids – Spring and summer special. When you purchase one of Safe Hearts safe kids special products you receive 20% off its retail value.
Holla Hers & His- personal alarm $15. This keychain attaches anywhere and features a high pitched alarm to sound for help and LED flashlight. Great for kids.
Sock it to me – Striking tool $10. Made of durable molded aluminum, easily attached.
Breakaway – keychain lanyard $5. Allows you to grab your personal protection easily. Attached anywhere.
Pepper Sprays – At 18% OC (oleoresin capsicum) these sprays are of the hottest in the market.
Take it and leave it – Combo pack $20. A keychain pepper spray with tear gas and a 2 ounce pepper spray with a wall mount.
Hot lil hand – spray & glove $15. One size fits all non slip grip glove. Ideal for walkers and runners.
Hardcore – spray $10. Keychain spray features a hands free clip and attaches anywhere.
Pouch 'o Pepper – spray $10. In 5 fashionable patterns.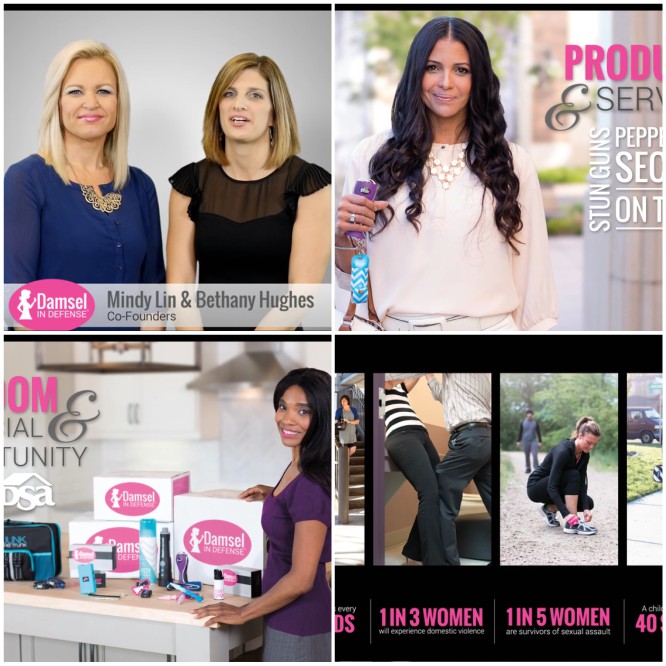 Stun Guns – These guns use high voltage and low amperage to deliver an electrical charge to the point of contact on an attacker. The energy stored in the stun gun is released into an attacker's muscles causing the muscle group in that area to do a great deal of work rapidly. There is a disable pin from being used against you.
Gotcha – $80. High pitched alarm to sound for help, battery life indicator, USB wall & car charges included, a power bank to charge other electronics & LED flashlight.
Get a Grip – $65. Ergonomic grip, changing indicator light, built in slide out charger and LED flash light.
Light it Up – flashlight stun gun $60. Concealed stun technology, G-inch tactical flash light, USB wall and car charger, works as a flashlight even without the disable pin.
Striking Distance – stunbaton $60. 12-inch reach allows distance between you and an attacker. With LED flashlight strips on sides prevent it from being grabbed away from you
Bling it Up – disable pin $5. You can spruce up any stun gun with this gorgeous pin that makes for an eye catching wristlet.
The Daphne Concealed Collection – Allows you to carry your lethal and non lethal protection with accessible close by confidence while protecting your personal information with style. All purses come with durable purse lining, custom designed hardware and have a concealment pocket with a holster
NEW – Heidi way Purse – $65. Modern 2-toned design is the perfect mid sized purse for a stylish night.
Concealed Kari – $75. A chic bag in 4 colours.
Hidden Jemma – $60. A slimmer cross body purse in grey and black
Kari's Clutch – $45. Smaller clutch in 3 colours (pink, grey, black)
NEW – Soft Shelly – Wallet $30. Ideal for protection material. Flowered design.
NEW – Billy Fold – men's wallet $20. Available in grey
Hard Shelly – wallet $10. For credit cards that functions as a shield against card thefts.
Safe Hearts – Board Games – sharing awareness for family empowerment
NEW – safe hearts board game – $25. Make your way to the world of the heart defenders.
Lunch pail & puzzle pack – children set $15. Play it on the go with your kids
My friends new toy – storybook $10. Follow faith as she comes to the aide of Olivia.
Madison's Big Brother – storybook $10. Follow Elizabeth as she helps Isabella navigate a tricky situation…
NEW – All star Dubout dreams – storybook $10. Follow Simon as he helps James…
NEW – Julian's sold voyage – storybook $10. Follow Thomas as he helps Julian navigate…
Proactive Parent Guide – body boundaries edition $5. This helpful resource is packed full of tips and guidance for parents…
Notice: There is a catalog with corresponding US states restrictions.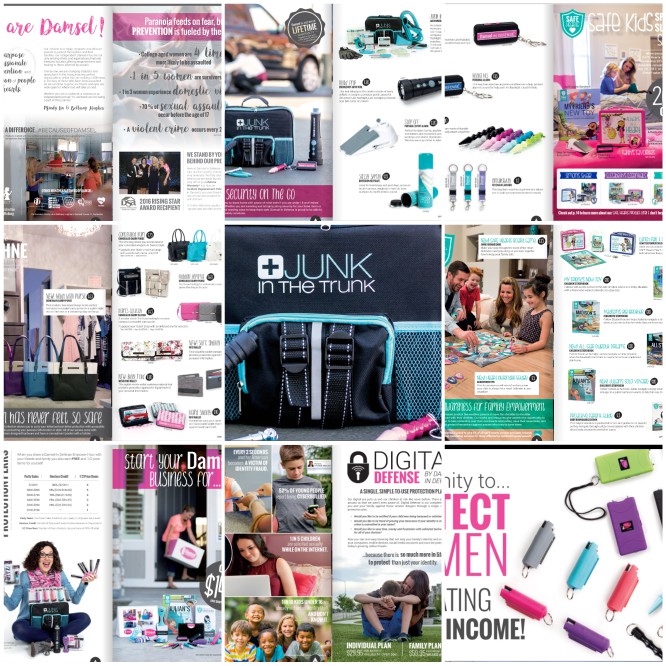 Damsel in Defense Opportunity
They say…start your Damsel business for only $149, free shipping included.
Share to Earn protection perks
When you sell a Damsel in Defense Empower hour with your friends and family you also earn Free and 1/2 price items for yourself.
Party sales (PS) – combined sales total from your party on Empower Hour event
Hostess Credit (HC) – percent of total event sales hostess receives in free product
1/2 price items (1/2) – number of items hostess can purchase at 50% off retail.
PS $100 – $199, HC 0, 1/2 1
PS $200 – $399, HC 10% ($20 – $39.90), 1/2 2
PS $400 – $599, HC 15% ($60 – $89.85), 1/2 3
PS $600 – $799, HC 15% ($90 – $119.85), 1/2 4
PS $800 – $999, HC 15% ($120 – $149.85), 1/2 5
PS $1000+, HC 20% ($200+), 1/2 6
Digital Defense
A single, simple-to-use protection plan. Our digital era puts us and our children at risk like never before. Digital defense is a complete solution for you and your family against unseen dangers.
Notified if your child was being harassed or solicited online
Be freed of proving your innocence if your identity is stolen, and a crime is committed in your name.
Save time, money and frustration with unlimited technical support for all your devices.
You can rest easy knowing that your family's identity, credits, computers, mobile devices, social media accounts are protected against today's growing, online threats.
Individual Plan – $29.95/month
Family Plan – $59.95/month.
Be a force for good, enjoying benefits like…
$600 shopping spree within your first 75 days
Percentages of your team sales
Bonuses of up to $500 – every time you help your team promote
Incentive trips for you and a guest
A safer world for those around you.
The Compensation Plan
Qualifying requirements (monthly) / Downline Bonuses and Ranks
Recruit – 25% commissions
Protege – 30% commissions, $1000 APV personal volume
Junior mentor – 30% commissions, $150 personal volume, 1 active recruits, 4% 1st level downline bonus
Mentor – 30% commissions, $500 personal volume, $2000 group volume, 1 qualifying frontline recruits, 4% 1st level bonus, 3% 2nd level bonus
Senior Mentor – 30% commissions, $500 personal volume, $4000 group volume, 2 qualifying frontline recruits, 4% 1st level, 3% 2nd level, 2% 3rd level bonus
Director – 30% commissions, $500 personal volume, $7500 team volume, 4 qualifying frontline recruits, 4% 1st level, 3% 2nd level, 2% 3rd level, 1% 4th level, 2% team bonus, 2% 1st generation bonus
Crystal director – 30% commissions, $500 personal volume, $7500 team volume, $15,000 group volume, 4 qualifying frontline recruits, 1 (one) 1st generation directors, 4% 1st level, 3% 2nd level, 2% 3rd level, 1% 4th level, 3% team bonus, 3% 1st generation bonus
Pearl director – 30% commissions, $500 personal volume, $7500 team volume, $30,000 group volume, 4 qualifying frontline recruits, 2 (two) 1st generation directors, 4% 1st level, 3% 2nd level, 2% 3rd level, 1% 4th level, 4% team bonus, 3% 1st generation bonus, 3% 2nd generation bonus
Diamond director – 30% commissions, $500 personal volume, $7500 team volume, $75,000 group volume, 4 qualifying frontline recruits, 4 (four) 1st generation directors, 4% 1st level, 3% 2nd level, 2% 3rd level, 1% 4th level, 5% team bonus, 3% 1st generation bonus, 3% 2nd generation bonus, 3% 3rd generation bonus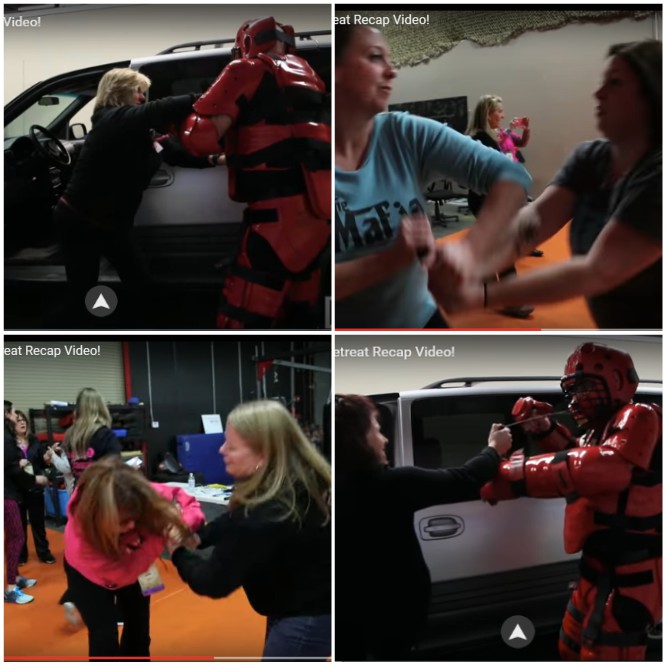 Important Definitions – Details
Digital Damsel commissions – 25% or 30% when you sell to a first time customer, depending on your title. 20% each month thereafter if the customer's subscription continues.
50% rule: At least 50% of qualified volume for all compensation plan qualifying requirements (PV, TV & DTV) must come from non digital products.
IDP – an independent contractor that represents and sells the Damsel in Defense product line.
Active:
If an IDP fails to generate at least $150 in personal commissionable sales in a rolling 3 month period, the IDP is still considered active but the downline commissions will be passed up to their upline.
The personal commissionable sales from the IDP's enrollment month may count towards the IDP's requirement of $150, however if the IDP does not have any sales in the enrollment month that month is not counted towards the rolling 3 month cycle.
After an IDP loses their downline for not meeting the sales quota, the IDP may continue to obtain new recruits to begin building a new team.
APV = Accumulated Personal Volume / Career Volume is the total of all PV credited to an IDP since their inception in the business.
Non commissionable products – starter kits, business supplies, hostesses 1/2 price, hostess credits and free items.
CV = Commissionable Volume – The amount of volume in a commission period at which level bonuses, team bonus and generation bonus are paid. CV is calculated on the QV less the personal commission of 30% paid to the IDP.
Frontline – All IDPs in the 1st level of an IDP's downline either through sponsorship or compression
Group – an IDP's total downline irrespective of pay levels or generations
GV / TDV = Group Volume / Total Downline Volume – The QV from all orders placed within an IDP's entire downline in a commission period. This includes the IDP's Personal Volume (PV)
Personal Commission – The commission paid to the IDP which is calculated by multiplying their PV in a commission period by either 25% or 30%. New IDPs are paid 25% of their PV in a commission period. When the IDPs APV reaches $1000 in a commission period, the IDP is eligible to be paid at 30% of their PV in a commission period and on all future PV sales in that commission period.
PV = Personal Volume – The total of all CV credited to an IDP in a commission period.
Qualified Frontline Recruit or Active Qualified Team – Any IDP on the 1st level of another IDP who is not a director or higher who sells or purchases $150 in PV in the commission period.
QV = Qualifying Volume – The amount of commissionable products from a sales order contributing for qualification for PV, TV and GV/TDV in a commission period.
TV = Team Volume – The QV from all orders placed by the IDP in the team of a director during a commission period. This includes the Director's PV.
For a full study on the Damsel in Defense compensation plan continue here
Damsel Blog
On the damselindefense.com URL there is a blog department with archives dating back in November 2010 but the latest article found is in December 2012.
Categories inside
Announcements, care for kids, mental defense
Rant, safety tips, thoughts on tools and weapons
Careers, employment
2 open spots right now
Human resources administrator – Boise, ID, full time
Compliance specialist – Boise, ID, full time
Corporate Events
National Conferences – July 21-23, Purpose (Full), Grand Hyatt, San Antonio, Texas. Registration opens February 1st.
Leadership Retreats – January 19-21, 2018.
Incentive trips – Lost in Paradise, Atlantis, Paradise Island, Bahamas. Is a yearly program to reward the Top Pros.
Final Words – Recap
First of all we deal with a legit MLM opportunity bundled with real physical & digital products.
The statistics are awful and crimes /attacks against women in America are frequent. So, there is demand and potential for promoting Damsel in Defense.
The physical product line is complete, I was not expecting to find special wallets, purses and other secondary equipment. The prices are reasonable and I assume affordable for the vast majority of retail customers. I performed a mini research online on Amazon and a few other shops to compare prices and I find Damsel in a good spot.
I can not talk about the quality of course, but the company is active since 2011 and that is not totally by accident.
Damsel is available only in the USA. Apart from that, I don't believe that kind of equipment is allowed in other countries (at the moment).
If you are interested in becoming a Damsel in Defense IDP then I suggest you test out the products first and then talk to a specialized lawyer. These weapons might be dangerous and although are designed for self-defense you better be sure of the full restriction code and other important details.
You sell weapons and this comes with a higher level of responsibility.
Additionally, I like the idea of the Party mini events/group showcases, Empower Hours as they are called. You can grant group sales increasing faster the monthly PV quotas and there are bonuses as well. It could be proved as an advantage for you but as with every business model you have to chase your dream till the end. If the hosting events do not return results you have to diversify your selling portfolio. You can expand either offline or online (more on that at the very end), which is my preferred method.
At that point, I want to underline one disadvantage of the Damsel product line. These products are not consumable and a person might purchase a kit only once in a lifetime. This means you have to keep on pursuing new buyers/customers. But that should not be an excuse for you to Not apply for Damsel.
I predict that in the near future, those products would be sold outside of the US too. More and more countries are becoming dangerous as the huge movements of refugees increase.
As concerns the digital products of Damsel those come with monthly subscriptions and you can market them easier than the physical products. But do not forget that sales generated through digital products only count for 50% of the monthly requirements. The other half should be from physical product sales.
All in all, I believe that this market has potential.
Some of the products, the secondary equipment might be sold to fewer people but all can add up to your monthly requirements.
The digital products also add prestige to your Damsel presentations but I could not retrieve more crucial information on the official website.
Another thing I liked was that there are training sessions on the use of weapons. The website doesn't mention anything but by watching the leadership videos I noticed events where IDPs were taking lessons from Damsel staff or specialized trainers.
You have to keep in mind that detail as well, it is not enough to sell those products alone. You need to show people how to use them properly. Not only do you increase the chances to complete a sale but you take your personal sales status to the next level.
Now let's move on to the most important part of the opportunity, the compensation plan.
It is an ethical comp plan that rewards affiliates for retail sales and this is ideal for what we are looking for in MLM companies. MLMs that focus only on recruitment will not thrive, MLMs need a loyal customer base. This way they keep external cash flow for a healthier organisation/operation.
Damsel in Defense has a solid product line to offer, both physical and digital, which is an advantage for Damsel affiliates, who by the way in the majority are women.
You get rewarded for personal retail sales and your team sales as well.
Of course if you can recruit efficiently the bonuses are awesome and the higher ranks can get you closer to the "Dream".
The ideal plan would be to focus on retail sales in order to complete the monthly quotas without purchasing more products yourself.
I have one objection though as concerns the attached income plan. An IDP must reach at least $150 in personal sales in a rolling 3-month period. That might prove harmful in cases of illness, or for other personal/family reasons.
In those cases, you lose all your downlines and you have to battle again from the start. This might push Damsel affiliates to purchase more products for personal use/storage.
But we can't have everything in life.
I believe that Damsel is here to stay. It is a legit MLM but of course, success won't happen overnight. Especially in MLM biz opps you have to work hard, really hard. But do not get discouraged by the very low percentage of successful MLM distributors worldwide. This is only an excuse for those that are not willing to work.
That's it, another review has finished, here on WebMarketSupport. I'm waiting for your comments and thoughts. Do you have any experience with Damsel? Till next time.
We Teach
Marketing &
 Business
Live on Zoom
Your host: Tasos Perte Tzortzis
Schedule an interview so we can evaluate where you are right now, your needs and goals, and we'll give you a detailed analysis of how the workshops work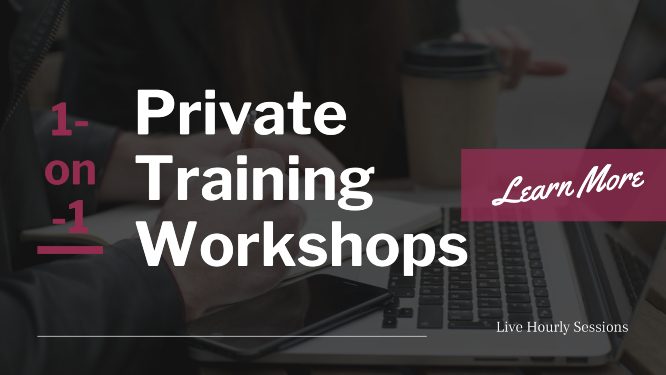 Tasos Perte Tzortzis
Business Organisation & Administration, Marketing Consultant, Creator of the "7 Ideals" Methodology
Although doing traditional business offline since 1992, I fell in love with online marketing in late 2014 and have helped hundreds of brands sell more of their products and services. Founder of WebMarketSupport, Muvimag, Summer Dream.
Reading, arts, science, chess, coffee, tea, swimming, Audi, and family comes first.