When you read fancy headlines like .."Automated systems generate Thousands of dollars for members" and .."no cold calling, no explaining, no selling, works for anyone" you are intrigued.
Who does not want to become a millionaire?…and when that can be accomplished with no work on your part, just by using automated systems, the opportunity sounds unbeatable
So the average Joe out there starts thinking…What if I can find the $1300 in order to participate?…I will find the money, one way or another
But before you invest your money into an opportunity you need to do your due diligence.
Entering Exitus Elite
The Genesis Product – a powerful pay plan that is changing lives every day.It costs $1300.
There are 2 ways to make profit
Make your own Genesis sale and you get profit $1300 on every product sale – 100% commissions.
Exitus VAs (virtual assistants) make sales for you – your profit is $800 – 61.53% commissions
They use a One-Up payment plan of direct selling.Your first sale is the qualifying sale – you pass the profits to your sponsor.
You simply need one sale to get qualified for life.Then you belong to the system and can make a profit from the next sale on.Additionally, there is no other level, only one.
That pay-plan can work really well when your referrals make their own sales and the profits will be passed up to you, as you referred them to the business.
But the payments are direct from member to member, and this is one element that makes me cautious.What happens when you have a problem with a member?…Who is going to resolve the difference?…Lawyers and trials?
The Genesis Library
A brand new website featuring a glamorous package of knowledge.An educational library that contains interviews of top marketers today.Among the names, you will spot Geoff Mills, Steph Perez, Todd Falcone, Tracey Walker.
Additionally, there are videos and audios in the Development department like
How to use the conquering force within you
The power of core desires
Smart wealth building through joint ventures
How to make $100K a year in Network Marketing…
The Village of anything is possible
An audio series behind many of the highest money earning producers in the world.
Health and Wellness – How to get well and stay well for life
12 hours of healthy listening to optimise your wellness.Dr. Wayne 'Mangoman' Pickering is teaching you important aspects of a healthy life.
Getting well
Attitude
Nutrition
Exercise
Water
Rest….
Marketing – The library helps you discover a multitude of ways to use modern marketing strategies and be successful.
4 figure promotions, 5 secret traffic sources, Learn the basics of Aweber
Facebook powerhouse, Get Response, How to use fancy affiliate
Instant traffic for newbies, Bing ads, List building with co-registration
25 traffic methods, Email copy that sells, Alternative authority content
Dominate social marketing, Entrepreneurial success, Google Adwords
Hashtag Traffic, Healthy business life, Hire your first virtual assistant, IM business model
LinkedIn, Blogging mistakes, Sales funnel blueprint, Smart video sales letters
Time management launchpad, Twitter-like blogging platform
Video marketing excellence, Webinar commissions, YouTube bully
they will continue to add products as they are available.
Of course, the distribution is only available through Exitus Elite Ltd.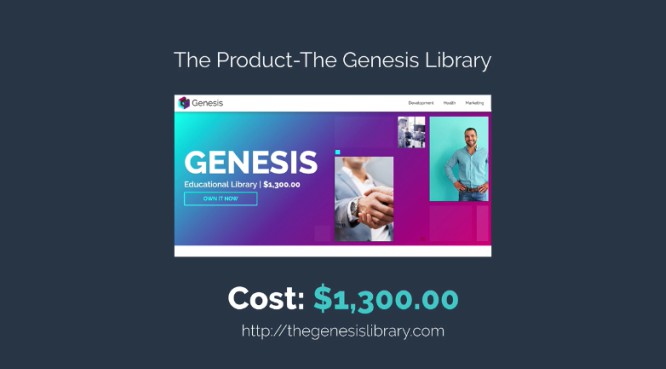 Sales Automation – the world's most automated online business
Exitus claim that the company eliminates all the reasons most people fail at making money online so that anyone, regardless of talent or experience, can create an incredible online income.
2 powerful income options plus the ability to provide you with unlimited prospects for your business.
Option 1 – you send traffic or leads to your automated system using any lead source you like.
The automated systems are the pre-made websites and landing pages that Exitus has created for its members.
Option 2 – you send prospects to your automated systems using Exitus proven marketing campaigns.The EVAs will call your prospects, follow up with them and make the sales for you. In that case, you receive $800 on every product sale.EVAs getting paid the difference – $500.
Moreover, there are campaigns to find prospects for you.
Campaign 1 – SMS & voice drop platform.It targets prospects that are looking for an online business and gave their permission to be contacted by phone.
Campaign 2 – voice broadcasting platform.
If you have any questions you can use the phone number of the company and connect directly to one member of their executive team, that will answer your queries.
Membership Cost
The Exitus Elite membership costs $299 per year.It includes everything you need to run a successful online business
Lead capture pages
Autoresponders
Contact manager
Comprehensive admin area with support system
Training
Digital product delivery
Master resale rights to the Genesis library
Have in mind that you can not sell the library at a reduced price.No discounts allowed.
Refund Policy
All the products in the Genesis library are in downloadable format (MP3 or MP4).They can be accessed and downloaded once the payment is confirmed.
There is no refund or chargeback policy.If you purchase the Genesis library you can not ask for a refund.
But the membership fee is refundable for the first 14 days.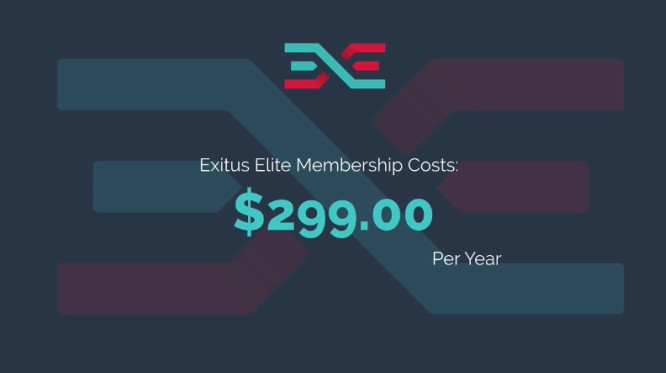 Paul Stevenson
Exitus Elite is solely owned by Paul.He has 25 years of experience in the sales and home based business arena.
Conclusion – Final Words
OK, let's recap…
The outlook of the Exitus website is fantastic and the atmosphere very professional.I would like to work using their back office.
Now let's talk about the actual product – the Genesis library.The product has to sell, otherwise, no one is going to make money.That product reminds me the old-fashioned way of "encyclopedias".
My wife used to sell that kind of products door to door.Packages of 30, 40 or even 50 books.Now Exitus transformed the product into digital form.
The library is huge and has information on health, development, and marketing.But it is a high ticket item.People will be skeptical in buying this.But of course, there are EVAs that can help you make the sales.
If you have marketing experience then this product could be a great fit for you.
But who can guarantee the quality of the package.?…you can not test drive the content.They do not even give samples for free.
That means you have to trust everything and everyone.You have to make that leap of faith.You pay and then you have the chance to take a closer look.
As concerns the compensation plan they use the simple 1-Up plan.It is easy to understand and you re-sell the library.Exitus is making money on the membership fees and EVAs on the product sales.
But al the products are being sold only to company's affiliates. There are no retail sales, and without any external income sources, the company will die when recruitment slows down.
To be successful you have to keep on recruiting people into the system. But recruitment cannot last for long.
The decision is up to you.
I discovered Exitus through another review I made on Ryan Hauser that was selling it.
Alternative and Better Way to Make Money
If you feel tired of opportunities that force you to recruit people like a madman, and if you want faster results then I suggest you take a look at what we call mini niche affiliate websites, Long-term potential, no risks, minimum startup costs, endless opportunities.
Top Places to Get Affiliate Marketing Help
That's it, another review has finished, here on Web Market Support.If you are a member of Exitus I would like to hear from you.Till next time, your online partner.