First of all, a knowledge broker is an entrepreneur and as such he builds and runs businesses, but an entrepreneur is not just about running businesses.
An entrepreneur is a risk-taker, an innovator, a creative soul. He creates products and services, discovers and capitalizes on opportunities.
He's experimenting, is a lifelong learner, and problem solver.
He's a leader, an action taker, and a hard worker among other things.
So let's dive deep to find out what a knowledge broker is and how you can capitalize on a tremendous opportunity that lies in front of you, right now!
Knowledge Broker Definition
A knowledge broker is using mainly information to create products and services that can be sold in the marketplace. Information products are very popular and people are always looking for new products to fulfill their ever-changing needs.
And although there's a huge amount of free information online, still, people are looking for speed, they need organized and specialized information about specific topics and subjects from sources they can trust. Also, this free information is found on millions of websites scattered. It's not organized.
And there's another problem. Not all information online is legit, and there are thousands of information producers that misdirect people.
People want to solve problems, overcome obstacles and challenges, and to improve their lives and businesses.
This is where a knowledge broker comes in, to help people find what they're looking for.
A knowledge broker can extract his own knowledge, skills, and expertise to create products and services. He doesn't have to be an expert on a field, but someone who is 2-3 steps above his target audience. 
Alternatively, a knowledge broker can use life experiences as his vehicle to organize and create information products and services. 
A knowledge broker can turn bad experiences, tough situations, and mess into a message. A message that attracts like-minded people who want to learn from someone that has been through what they deal with today.
A knowledge broker can report on other people's knowledge, skills, and expertise to create products and services.
A knowledge reporter collects valuable information from trusted sources to organize and transform this knowledge into products and services. 
He can also become a partner with other experts or other knowledge extractors or reporters as a part of a joint-venture.
He organizes, transforms, and delivers specialized knowledge in the form of products and services. He's a carrier, a transporter of knowledge and information.
An information carrier is an entrepreneur that explores and identifies "hot" market segments where people's needs are not fully met. He creates information products to fulfill these needs.
An information carrier is an expert or soon-to-be expert with a unique voice and a loyal fan base. 
A knowledge broker can also promote information products and services from other experts, brands, or individuals he trusts.
Who Can Become A Knowledge Broker
Anyone with a message

Anyone with experience in a field

People with skills, knowledge, and expertise

People that want to share their life experiences to help others move forward

People with a passion

People with a following

Anyone that wants to collect, organize, transform, and deliver information

Anyone that wants to promote information products and services from other people, experts, and brands

Marketers

Coaches

Authors

Speakers

Practitioners

Small business owners

Solopreneurs

Influencers

Experts
We are in the middle of a big problem right now. But the biggest breakthroughs in life are when a big problem is solved.
For example…no one knew it was a problem standing on the side of the road holding your hand up in the rain, trying to get a taxi, until Uber came along and transformed the industry.
It's the same here. The education system is broken. That's a huge problem. We hope it repairs but it's not right now. Everyone knows that Universities and colleges are going down.
The famous management guru, Peter Drucker, in 1997 predicted…
Universities won't survive. the future is outside the traditional campus, outside the traditional classroom. Distance learning is coming on fast.
Universities provide generalized knowledge when in fact, people are looking for specialized knowledge.
Tell me about it. Here's my university story.
More Reasons:
Right now, Millenials have $1.5 trillion worth of debt.
The knowledge industry is a $129 billion industry.
$4,108 spent every second, $246,000 spent every minute, $14M spent every hour, $355M spent every day.
Types Of Products And Services
There are hundreds of opportunities and different products to be made and thousands of niches, markets, and problems to be solved.
eBooks, physical books, audiobooks
Webinars, seminars, presentations
Workshops online or in-person
Videos
Podcasts and audios
Other multimedia
Reports
Paid newsletters
Online courses and training
Website memberships
Coaching services (online or in-person, or even group sessions)
Consulting
Speaking
Live events
Masterminds
What Else A Knowledge Broker Needs To Be Successful?
It's important to have the mindset of an entrepreneur.
A knowledge broker needs to be motivated, inspired to take action, and lead others.
He needs marketing skills (as with every business) to perform market and competition research, to identify "hot" market segments and untapped opportunities, spot and track his ideal clients, and attract them. To organize product launches, to create anticipation, and to be able to convert his leads into paying customers.
He needs an advertising budget or knowledge to reach his ideal clients effectively with the least amount of time and money.
Experience in sales can be proved extremely valuable as well to overcome objections, follow up with leads, and close deals.
He also needs a strong online presence even if he only plans to work offline.
How To Become A Knowledge Broker Today!
There are basically 3 options, 2 of them are amazing, and a 3rd one, that I don't recommend.
The #1 option is to go all alone through trial and error. It will take you some time to get off the ground. And you'll have to learn marketing, doing business online, and creating products on your own.
This is an option that I don't recommend.
Because I think you need speed, you need results, most of us do. And you need superior help, guidance, support, motivation, and the necessary mindset.
The #2 option is to enroll in the "Knowledge Broker Blueprint" training program, created by Dean Graziosi and Tony Robbins with the help of other experts.
It's a training program I recommend since its inception in April 2019 and it is the program that helped me to understand in-depth this business model when I enrolled in.
It is the best program on the market with a big difference from anything else.
In a nutshell, the Knowledge Broker/ex-Business Blueprint is a step-by-step blueprint to help students extract their current knowledge or report on the knowledge other people have acquired, identify their best clients, and transform this knowledge into products and services that can be sold in the marketplace. Masterminds and workshops (virtual and in-person), live events.
Notice: The Knowledge Broker/ex-Business Blueprint is included in my Elite marketing training programs list. 
If you choose to follow the KBB course, you'll receive beyond the training material, software to help you automate some parts of your business. Also, you'll get access to tons of bonuses they offer and you'll become a member of their community to interact with other KBB members and have your questions answered by them.
More importantly, you'll receive a ton of bonuses from me including lifetime private video sessions to help you apply what you learn with KBB plus a wonderful website tailored to your niche and personality and some other exclusive bonuses I offer with this course.
The problem with this option, however, is that this program is only available once a year, and only for a few days.
The gates of the training program open for about a week, then close and you will have to wait another year until they reopen.
The #3 option is to enroll in our private training workshops. We have an available module that helps you become an information carrier.
My methodology is similar but not identical to the Knowledge Broker Blueprint program.
I have been influenced by a series of mentors, books, training programs and courses, and I use a selective combination of the best strategies, techniques, and tactics including methods from the KBB program. Plus I acquired knowledge and skills throughout my 25+ entrepreneurial journey that I will share with you.
If you choose our workshop, we'll get to work 1-1 to identify your skills, knowledge and the message you're going to share with the world. We'll identify hot market segments, your target audience, and we'll proceed by creating info-products. The marketing process I follow is similar to the KBB course but we'll expand on more platforms and mediums.
I'm a knowledge broker, promoter, and reporter for since 2014 and I've been promoting industry leaders, educational organizations, and amazing brands. I helped thousands of people find what they were looking for and hundreds of brands sell more of their products and services.
We Teach
Marketing &
 Business
Live on Zoom
Your host: Tasos Perte Tzortzis
Schedule an interview so we can evaluate where you are right now, your needs and goals, and we'll give you a detailed analysis of how the workshops work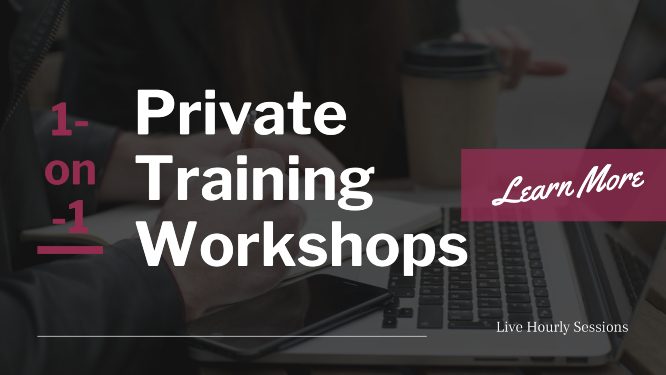 It's a business model that helps you organize, transform, and deliver specialized knowledge in digital format or as a service. 
It's a model where you'll get to make an impact on other people's lives and help them move forward fast with someone they can trust. 
Information products are popular, in high-demand, and people are looking for specialized knowledge and they really don't care if this knowledge is provided by non-professionals or people without credentials.
So what are you waiting for?
That's it, another article has finished, here on Web Market Support. I am waiting for your comments and thoughts. Till next time.

Tasos Perte Tzortzis
Business Organisation & Administration, Marketing Consultant, Creator of the "7 Ideals" Methodology
Although doing traditional business offline since 1992, I fell in love with online marketing in late 2014 and have helped hundreds of brands sell more of their products and services. Founder of WebMarketSupport, Muvimag, Summer Dream.
Reading, arts, science, chess, coffee, tea, swimming, Audi, and family comes first.