Let me start by asking you this. Do you believe branding is necessary or not?
If I asked 100 business owners in Greece the same question, I would get 100 negative responses, I'm pretty sure.
Why?
Business owners in Greece are what we call old-school. They all run offline businesses and they believe branding is totally unnecessary, a luxury that only giant companies enjoy.
And if I asked business owners from all the world what is branding for them, I would get 100 responses probably different from one another.
So today, I want to discuss what is branding, what it isn't, if it's necessary or a luxury and most importantly how to build your brand.
Various Definitions Online
Lexico: the promotion of a particular product or company by means of advertising and distinctive design.
Entrepreneur: The marketing practice of creating a name, symbol or design that identifies and differentiates a product from other products
Cambridge dictionary: the act of giving a company a particular design or symbol in order to advertise its products and services.
TheBrandingJournal: Branding is endowing products and services with the power of a brand. Branding is the process of giving meaning to a specific organization, company, products or services by creating and shaping a brand in consumers' minds. It is a strategy designed by organizations to help people to quickly identify and experience their brand, and give them a reason to choose their products over the competition's, by clarifying what this particular brand is and is not.
Business dictionary: the process involved in creating a unique name and image for a product in the consumers' mind, mainly through advertising campaigns with a consistent theme. Branding aims to establish a significant and differentiated presence in the market that attracts and retains loyal customers.

But there is more to this
It's not just the name of the brand or a trademark.
It's not just the logo. Although a logo is an extremely important element in branding, it is not what defines a brand. It helps people remember a brand visually and makes a significant impact on a company's public perception.
It's not only the brand's style guide. A style guide helps brands maintain consistency in all their marketing communications but it does not define the brand.
It's not just the business cards, brochures, or other similar advertising material that are important in branding but do not define the brand.
It's not only the brand's website. Think of websites as storefronts for brick & mortar businesses. Websites are absolutely critical in business success but can not define a brand.
It's not only the unique selling proposition, which is a selling strategy. Although it helps brands position their products and features and differentiate from the competition, it does not have an impact on a brand's image as a whole. No matter how much you differentiate the features, there is a multitude of solutions and options out there that your customers can choose from. USP is all about product positioning, not about brand positioning.
It's not only about hiring celebrities to create beautiful and ultra-expensive ads and campaigns. Such campaigns might work but not for all companies. People tend to remember celebrities but not brands. Companies that don't have a voice are trying to borrow some personality. But that does not make these companies unique.  
This is a definition from AZcentral and it's the one I like most. 
Branding, also known as delayed response advertising, is a long-term effort to build up the brand image and value of your company and its products.
It's about creating a unique brand identity, demand for your brand as a whole, a belief in customers' minds that something special exists.
It's about communicating your beliefs, values, and standards, and expressing a brand's vision.
It's about creating a buzz around your brand. Getting people to discuss your brand. It's about creating loyal fans.
It's also about consistency in behavior, customer service, marketing communications and material.
Branding is caring about customers, feel their pain and problems, expressing empathy.
Branding is authority, owning a market share, having a mindshare lead in a segment.
It's the attribution of the qualities, values, and perspectives of a company's founding members to a fictional character in a unique and interesting way by revealing aspects, traits, and weaknesses of their personalities.
It's an emotional connection with customers. It's what makes a company matters and be missed.
It's about telling stories people can relate to. It's about sharing why you do what you do. It's about what a brand wants to change that is wrong universally and hurts the lives of customers.
Branding helps brands differentiate from the competition, gives them authority and a unique voice that speaks to the heart of the customers, position them as the top of mind and trusted resource that cares, and helps them scale and grow under a unified vision
Does your brand care? Does your brand have authority? Is your brand going to be missed? Will people feel they lose a part of their identity if your brand stops to exist? Does your brand change the way people feel? 
Maya Angelou, was an American poet and singer: People will forget what you said, will forget what you did, but they will never forget how you made them feel.
Jeff Bezos, Founder of Amazon: Your brand is what other people say when you're not in the room
David Cancel, CEO, Drift.com: Companies can no longer differentiate in features. In a world of infinite supply, brand is the only true marketing advantage.
Jean-Noel Kapferer, a thought-leader on brand management: A brand's strength is built upon its determination to promote its own distinctive values and mission.
Elon Musk, CEO of SpaceX: Brand is just a perception, and perception will match reality over time.
Rupert Murdoch, Founder of News Corporation: For better or for worse, our company is a reflection of my thinking, my character, my values.
Richard Branson, founder of The Virgin Group: Too many companies want their brands to reflect some idealized, perfected image of themselves. As a consequence, their brands acquire no texture, no character, and no public trust.
Ryan Deiss, CEO Digital Marketer: A brand is not a logo. A brand is a fictional character.
Why Branding Is So Important
There's too much competition and noise in every industry and niche imaginable. Millions of blogs and articles, videos, podcast episodes, and social media postings every day.
There's so much information for free and in abundance and although content marketing is absolutely critical for brands to gain authority, still, publishing content won't make the cut we need. Just being online is not enough like it used to be.
SproutSocial: Brands send out a median of 0.86 tweets per day, for which they see a median engagement of 0.048%.
WeAreSocial:  A Facebook post's organic reach is only around 6.4% of the page's total likes.
Facebook posts's organic reach
HostingTribunal:  2.75 million posts are published each day on WordPress alone.
Posts published daily on WordPress
Landing pages median conversion rate
With so much competition out there, how can your brand get noticed?
Branding is the only answer.
It helps brands connect with people emotionally and share common values, interests, and vision. 
It's about how consumers perceive you and what they say about your brand with their network and friends.
So many brands get lost in the crowd because they are impersonal, they are just commodities. They just sell products. They do not connect with consumers on a deep level.
Branding is so important because it defines the way your brand behaves consistently, on all occasions. Therefore, such a brand can be trusted.
Take, for example, friends and people you meet often and you care about. You probably disagree with them on many topics and domains, but you still care about them and love them, because you know they have their own beliefs and standards, so you can trust them.
The same is true in business. People do business with brands they can trust.
Is Branding Necessary For Small Businesses and Startups?
Having a great product/service and delivering superior customer experience is just the beginning of a long journey but is it enough?
Branding is your chance to stand out and create a place in the hearts and minds of your potential customers.
This is your chance to compete with giant companies that are impersonal and don't have a voice.
Branding is the only way for small businesses and startups to become "big" names, eventually.
But there is a sequence in marketing and small businesses and startups should first focus the majority of their marketing efforts on acquiring leads, nurturing them, and getting people to respond, to take action. They need cash flow and sales.
For that reason, it's essential to use direct response marketing first. Marketing that aims to educate consumers, provide solutions, and get people to buy.
Depending on the stage your brand is, its size, and your goals, a "well-balanced" combination of direct response marketing and branding should bring you the best results the fastest.
So How Do I Build Such A Brand?
You start with the "what". What you do. What is your product or service? This is a pretty easy task.
Then it's the "who". Who is your target audience? What do they need? Are there needs that have not met by the competition? Are there any gaps you can fill?
Then you move to the "why" and this is the most important step. Why you do what you do. What is that you want to change that is wrong right now in your industry that hurts customers? It is your vision. What are you trying to accomplish as a brand beyond making money?
You also have to define your mission. Who you are as a brand and who you want to become? Your mission can change from time to time.
Then, you have to define your values. How are you going to behave as a brand no matter what?
The next step is to create a manifesto, a statement that will be used as a guide for the future and a compelling story that resonates with your customer base.
But there is way more to it, this is just the tip of the iceberg, and it exceeds this article's purpose. 
We Teach
Marketing &
 Business
Live on Zoom
Your host: Tasos Perte Tzortzis
Schedule an interview so we can evaluate where you are right now, your needs and goals, and we'll give you a detailed analysis of how the workshops work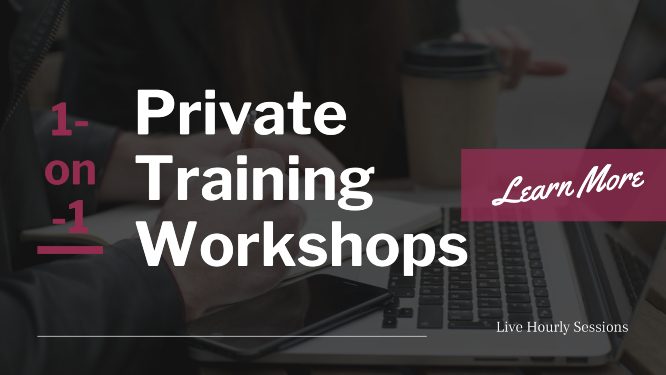 Here, we use a framework, a blueprint to help brands establish authority, position themselves as the top resource in their segment, and connect with consumers emotionally. We help brands develop their own unique "voice" so they can thrive in the marketplace.
It's a step-by-step process that I developed throughout the years.
This process takes some time but it is well worth the effort.
If you want to know more all you have to do is to schedule a free live-video call to discuss the details.
That's it, another article has finished, here on Web Market Support. I am waiting for your comments and thoughts. Till next time.

Tasos Perte Tzortzis
Business Organisation & Administration, Marketing Consultant, Creator of the "7 Ideals" Methodology
Although doing traditional business offline since 1992, I fell in love with online marketing in late 2014 and have helped hundreds of brands sell more of their products and services. Founder of WebMarketSupport, Muvimag, Summer Dream.
Reading, arts, science, chess, coffee, tea, swimming, Audi, and family comes first.