I guess you want to get paid for your skills, knowledge, and experience.
You want to not only make money but something more significant, maybe.
More importantly, you don't want to work as an employee, right?
Millions of people are getting paid for what they already know, both online and offline.
The options are endless and I will enlist only the best of them in this article and in the end, I will let you take a look at a massive opportunity that is knocking at your door, right now.
Get Paid For What You Know
 You can use your skills and current knowledge to build an online business. There are various business models you can choose from.
A freelancer is an entrepreneur and there are multiple options and directions you can follow.
You need a strong online presence, an amazing portfolio to showcase your services, and patience.
Opportunities:
Web, mobile, software developing, hardware, apps
IT, networking, data science, analytics, programming, database development, engineering, architecture
Web design, logos, infographics, website creation/development/management, multimedia production/editing, photography, videos, arts
Music, vocals, music production, audio mixing, editing, mastering etc
Video production, video editing etc
Virtual assistant, writing (reviews, articles, essays, poems, blog posts, letters, stories, greeting cards, ads, ebooks), translation, proofreading, transcription, data entry, web research, editing, copywriting
Customer service, telephone communication, emails, live chat operator, forum administrator
Sales, marketing, SEO, consulting, advertising, articles, content creation
Accounting, finance, scheduling, legal, training, education
and more…
How To Make It Happen:
Freelance websites and platforms to showcase your portfolio and start taking orders
Communities, forums, job boards, groups
Social media exposure
Your own platform/website (top recommended solution in addition to joining freelance platforms)
Marketing & advertising (blogging, content marketing, lead generation, email marketing, paid advertising, podcasts, videos, guerrilla marketing & sales, and more advanced methods as you gain experience)
Remember, there is high competition out there so make sure you communicate your offers effectively and provide top-quality services.
It's important to build a brand name and I suggest you work consistently on your site, blog, and keep on networking (online and offline), to get your word in front of people.
It's OK to expand in new niches or skills in the future, but at the beginning try focusing only on one direction.
All in all, there's huge potential and you get to work on something you love and enjoy.
You can use your special skills in creating arts to create an online business.
You need a strong online presence, an amazing portfolio to showcase your services, and patience.
As an artist, you have a competitive advantage, because art can be sold at very high prices when you establish an authority brand name in the marketplace.
Opportunities:
Web design (website creation, landing pages, brochures, digital advertising material, magazines, vectors & illustrations, icons, fonts, apps, logos, 3d graphics, digital painting, photoshop, book illustration…)
Videos (production, editing, animation, rendering…)
Music, Audio (production, editing, mastering…)
Painting
Drawing
Cartoons/comics, anime/manga
Photography
Handmade products
and more…
How To Make It Happen:
Freelance websites and platforms to showcase your portfolio and start taking orders
Marketplaces
Communities, forums, job boards, groups, careers
Social media exposure
Hosting courses
Your own platform/website (top recommended solution in addition to joining freelance platforms)
Marketing & advertising (blogging, content marketing, lead generation, email marketing, paid advertising, podcasts, videos, guerrilla marketing & sales, and more advanced methods as you gain experience)
The opportunities for artists, multimedia, and handmade products are endless. If you can commit to working, deliver high-quality products to your clients, and build a good reputation, then the sky is the limit.
Every piece of art you create is an asset and can be used as a magnet to attract traffic. Start by creating a strong portfolio so that you can advertise yourself and your brand name.
I would start off as a freelancer and join job boards to quickly make some cash. From there I would enhance my online presence on forums, communities, marketplaces, and social media.
Then you would need basic marketing knowledge to create a website and take your art business to the next level with various methods and by selling courses online.
Of course, video marketing, podcasting, Joint Ventures, co-operation, reaching out to influencers, or guerrilla cold tactics are always welcomed.
Giveaway free samples so that you can immediately start collecting emails in order to build a loyal fan base, whether it is in marketplaces, on social media stores/business pages, on your site.
Your site should be your primary focus as you advance and if you manage to gain popularity and receive regular traffic you can monetize your site in various ways beyond selling your products and we'll analyze these methods in the last part of this guide.
*But don't get overwhelmed by the plethora of options. And most importantly, don't be afraid to start small. Take one step at a time.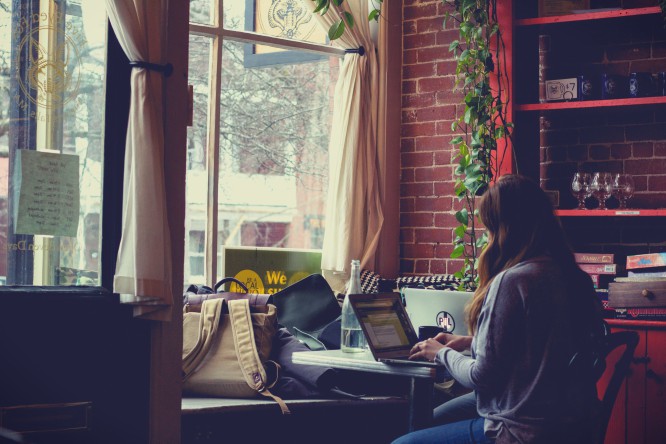 You can use your skills and knowledge to teach people what you already know and share your message with the whole world.
This method is ideal for people that are not artists or producers, for those that don't have a particular skill to become freelancers or assistants, for those that don't have a product to sell in the marketplace, and those that don't want to invest thousands of dollars to open an offline store.
But even in the case you are a freelancer, assistant, artist, producer, or you have a product to sell, a website can take your business to the next level. 
A very flexible business model with countless benefits, with the highest earning potential, and only one disadvantage, similar to the previous methods.
It takes time before you see any results, so be patient and get ready to work. The payoff is well worth fighting for.
Opportunities:
Blogging
Content creation and distribution
Promoting other companies products for commissions (affiliate marketing)
Generating leads and referrals for other companies
Selling advertising space
Sponsored posts/articles
Email marketing
Video marketing
Social media campaigns/advertising
Podcasting
Freelancing
Dropshipping
eCommerce Stores
Accepting donations
"Hire me" calls to action
and more…
A website as an online property can be transformed into a store, into a dropshipping business, it can help you big time as a freelancer, assistant, or an artist, you can build a client base both globally and locally, is a magnet to showcase artwork, products, services, you can connect with thousands of companies to co-operate and you can expand in new niches at later times.
If you don't want to get involved with blogging or writing and you're comfortable behind a camera, then Vlogging is an option you should take very seriously. Vlogging or in other words video blogging, it's when you use video as a medium to blog instead of text.
There are many people making money with video blogging but it's a business model that requires a lot of hard work, as always.
Video has become mainstream and people spend countless hours on video platforms. Video is consumed with ease but as a producer, you need equipment, passion, confidence, and a plan
You can teach your skills to other people or just share your message and create a multitude of  video productions.
Opportunities:
Vlogging platforms
Video communities, forums, groups
Ad-network co-operation
Branded merchandising
Getting sponsors
Selling subscriptions
and more…
Video blogging is not an easy method to make money online but there are vloggers making millions. It takes a lot of practice, you need equipment, it takes time to improve the final product, you need ideas and an audience.
But once you get the hang of it, nothing can stop you.
Videos can be monetized in various ways and if you manage to gain popularity you'll be able to make money with ad network co-operation, branded merchandising, sponsorships, and by selling subscriptions.
Of course, you need to market your brand name effectively if you want to attract traffic.
Another amazing business model where you can share your knowledge and skills and get paid for doing so.
You can inform, teach, entertain, intrigue, and challenge your audience, generally, podcasting is about delivering a show.
You can monetize your podcasting presence either as a host or as a guest.
Podcasting is a "trendy" medium and people absolutely love it. It's here to stay for a long, long time.
Opportunities:
Merchandise
Online courses
Membership programs
Live events
Coaching
Subscriptions
Sponsors and ads
and more…
The potential with podcasting is massive and you avoid traditional advertising channels that cost a lot of money in many cases.
You need visibility, good connections and healthy relationships with other podcasters, a warm voice, and you're good to go.
You can monetize in various ways.
A business model that can be turned into a multi-million dollar business if done right.
Coaching and consulting are not the same thing but the nature of this model is very similar.
With consulting, you show people what they need to do and you do it for them.
With coaching, things are a little bit different. You actually are responsible for keeping people on track and accountable, host their emotions, and you don't do the work for them. You direct them so they can do the work.
Opportunities:
Life coach
Business and money coach
Health & fitness coach
Relationships and dating coach
Meditation coach
Spiritual coach
Hobby coach
Self-esteem coach
Pet coach
Marketing coach
Yoga coach
and 100's of other options
Why Is Demand For Coaching Growing?
The social side of the equation. We all have fewer and fewer close friends. And these friends are not very good at supporting us, in collaborating and making partnerships. Being emotionally supported didn't use to be a business advantage. But now it is.
The other side is the life changes we all have. We have more interests, more personal development, more opportunities. There's a change happing in some parts of life all the time. 
For example: you want a new relationship, or to get married, you want to start a new career or business, or you want to get in shape and lose weight, or move to a new place and reestablish, or you want to start a spiritual practice, or to develop your social skills and build a network.
This is key. We have more and more changes and less and less support. But without support, you can't go through these crucial changes successfully.
What a great way to share your message, skills, knowledge, life experiences, or even your dreams and passions.
Reading is my absolute passion since I was a little kid, and so is for millions if not billions of people.
Opportunities:
Book stores
Platforms
Publishing companies
Kindle
Audiobooks
Your own platform/website
and more…
There are a lot of things to consider as with all the business models.
How to write a book (planning, plotting, and structure), design, formats, paperbacks, hardcovers, and of course, marketing and advertising, connections, relationships.
The best 2 training programs which I believe can help you build this kind of business from start to finish is Nick Stephenson's – Your first 10K readers, and the community of Hope Writers.
The last option in this list and the best of all. This is the massive opportunity I was talking about at the beginning of this article.
A knowledge broker and reporter is someone who uses his own or other people's skills, knowledge, and life experiences to turn them into an information business and make an impact on other people's lives.
Opportunities:
Books
Audios
Videos
Webinars
Seminars
Presentations
Workshops
Masterminds
and more…
You have the privilege to take something you know or report on other people's knowledge and life experiences and share it with tons of people and get paid for doing so.
You will do what you love in a meaningful way, you will work on your own terms, and create amazing services. 
Why is this business model better than the other models I presented?
#1: Because you have the chance to create high-ticket products and services and scale your business faster. Also, you will impact other people's lives and help them move forward and solve problems that they would never expect to have solved.
Now here's the thing and the whole truth about it.
You won't be able to create high-ticker masterminds right off the gate. I mean, not immediately.
You will start slowly, small.
You will create blogs and articles, and reports. You'll attract people, you'll gain leads, and turn them into subscribers.
You will create an eBook, then a course, a mini-training, a workshop, a physical or digital book.
Then, a webinar, a presentation, and eventually, you'll offer masterminds and go far and beyond.
And remember, starting small does not mean thinking small.
Another reason:
#2: The biggest breakthroughs in life are when a big problem is solved.
For example…no one knew it was a problem standing on the side of the road holding your hand up in the rain, trying to get a taxi, until Uber came along and transformed the industry.
It's the same here. The education system is broken. That's a huge problem. We hope it repairs but it's not right now. Everyone knows that Universities and colleges are going down.
The famous management guru, Peter Drucker, in 1997 predicted…
Universities won't survive. the future is outside the traditional campus, outside the traditional classroom. Distance learning is coming on fast.
Universities provide generalized knowledge when in fact, people are looking for specialized knowledge.
Tell me about it. Here's my university story.
Another reason:
#3: Some facts.
Right now, Millenials have $1.5 trillion worth of debt.
The knowledge industry is a $129 billion industry.
$4,108 spent every second, $246,000 spent every minute, $14M spent every hour, $355M spent every day.
There you have it. A multitude of options to get paid for what you already know, or my favorite, report on other people's knowledge and get paid for what others know.
I hope this guide can help you decide the most suitable option for you.
Do you need extra help to succeed? Want help building a website or promoting your goods and services?
You can choose our marketing services or our training labs.
That's it, another article has finished, here on Web Market Support. I am waiting for your comments and thoughts. Till next time.
We Teach
Marketing &
 Business
Live on Zoom
Your host: Tasos Perte Tzortzis
Schedule an interview so we can evaluate where you are right now, your needs and goals, and we'll give you a detailed analysis of how the workshops work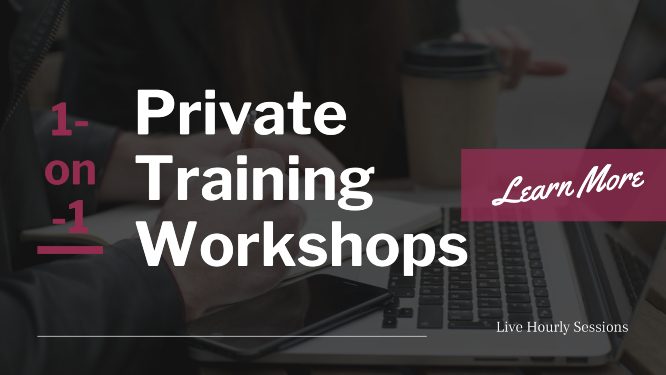 Tasos Perte Tzortzis
Business Organisation & Administration, Marketing Consultant, Creator of the "7 Ideals" Methodology
Although doing traditional business offline since 1992, I fell in love with online marketing in late 2014 and have helped hundreds of brands sell more of their products and services. Founder of WebMarketSupport, Muvimag, Summer Dream.
Reading, arts, science, chess, coffee, tea, swimming, Audi, and family comes first.