I was thinking of it a lot lately, as you probably did.
More and more professions and people are being locked down due to the coronavirus.
More and more people will eventually connect to the internet multiple times a day to read, research, study, and entertain themselves. 
More importantly, people that had never used the internet will now use it. It's the logical next step for them. 
Some of them will stick to social media wasting time with friends, or even on Skype and other webcast programs.
Some of them will read the news all day long, some will watch videos on Youtube and some of them will purchase stuff.
And some of them will look out for online opportunities and some will invest in personal education and development.
And some people will think that maybe now is the best time to start an online business. 
Because when we face challenges like this, when something big is changing the way we live, when everything we know turns upside down, this is when the biggest opportunities come to life.
As the percentage of people wanting to educate themselves online will rise, this is a chance for you to enter the market as someone who cares and has solutions.
Let me explain!
Covid-19 and Business | Don't Panic
A Conversation With A Friend
But before we dive into the subject, let me first share with you something interesting.
I had a conversation yesterday on the phone with a friend who is a hotel owner.
I'm also a hotel owner but hopefully, our hotel is only open during the summer season, so the virus is not currently affecting us, at least yet.
He was, as you can probably guess, afraid of what will happen. His hotel is open all year long and he had to shut it down. Countless problems and issues, employees, salaries, no income, ongoing costs, and bills.
He has no other business running so I told him that he should consider building an online business, at least as a part-time project during this tough season. 
I mentioned the majority of options and I found him thinking of it seriously.
I also explained that I expanded online in late 2014, primarily as a test to see if there is potential. But I was amazed by the unlimited opportunities and I really liked this online business thing and in fact, I fell in love with online marketing. Now, I'm working online 90% and 10% offline visiting my properties, managing and directing.
He said he hates marketing and he has no interest in building websites and all this kind of stuff. Also, he has no interest in writing blogs and articles, doing podcasts or videos, offering workshops or live events. 
So what are you going to do? I asked. 
He has no idea at all.
I did not want to keep pushing him into this so I decided to let him think of it and take his time. He can reach me anytime and he knows I can help him move forward.
But my point is this:
Time is valuable, so much more than we believe. I, too, was thinking of time as a distant thing, that I have all the time in the world to do whatever I want, but things changed for me when I became a parent.
This is when I finally realized that time is passing by like crazy. Because I had to spare time for my family, I was not alone. 
Another point I try to make is that you should not let fear conquer you. You should embrace it because it's a natural feeling but you also need to be intimate with it.
Reasons Why Now Is The Best Time To Expand Online
Whether you want to start a new business online or you want to expand an existing business online, now is the time.
The Traditional Education System Is Broken
Universities and colleges offer exceptional education, but it's all theory without an implementation plan. When you don't apply what you learn in business immediately, you get left behind.
Traditional education costs a fortune and millions of students go broke every year.
People are looking for specialized knowledge and they need to move fast
The rise of platforms like Udemy

, Skillshare, 

Coursera

, 

CreativeLive

, or Teachable where you can learn from others any topic, any subject, any profession, in detail.

The rise of training programs like those included in our 

ELITE list

. Programs created by industry leaders like Eben Pagan, Steve Olsher, Kevin Harrington, Jeff Walker, Dean Graziosi, and Tony Robbins, and so many more.

Giant companies like Google, Costco, WholeFoods, Starbucks, or Apple don't ask for degrees or credentials.
Robert Kiyosaki believes that the "educational" system is responsible for the rise of socialism, communism, and fascism, and even anger against the rich. It happens because they don't teach us about money at school.
Self-Education (eLearning) Is The New Norm
In 2011, 77% of American Corporations were using online learning (in 1995 this number was only 4%)
The eLearning market is now more than 13 years old (the word "e-learning" was coined in 1998).
Self-study e-learning (asynchronous) is on the rise now accounting for 15 % of all training delivered.
American corporations using online learning in 2011
How old is the eLearning market in years
Self-study eLearning percentage in the market
The majority of local businesses and organizations are locked down.
Cafes
Restaurants
Offices
Hotels
Gyms
Stores
Cinemas
Shopping centres
Schools
This is a massive opportunity for existing brands to market to people that stay home unable to get to work right now.
Also, it's a massive opportunity for those that want to start an online business.
Additionally, it's a lesson for brands that need to operate and a big percentage of them are already trying to transition to remote environments.
These big changes force us to adopt, but we humans are very convenient with changes, it's in our nature. 
Fear, Uncertainty, Doubt, Struggles
In times like this, we are afraid. What is going to happen? Is covid-19 going to conquer our planet?
Only if we let our fear tell us what to do.
We are uncertain but in business, there's nothing certain, nothing can be taken for granted.
There's a risk as always.
People doubt themselves and many of them are struggling with real challenges.
That's another huge reason for brands and wannabe business owners to connect with these people and help them overcome their obstacles and challenges.
When there is pain, problems, challenges, and obstacles, there is a huge opportunity for new products and services to be made to help solve these problems.
Many people are afraid that the new coronavirus is not the biggest problem we are facing right now.
They believe that behind the curtains a new recession is coming.
All I say is this. What a huge opportunity!
As I have already analyzed in a previous article, the majority of business owners believe that marketing is a luxury during tough economic times when consumers change their buying habits.
Marketing is one of the first expenses they cut in an effort to reduce overall costs.
So wrong!
And not only marketing and advertising are so important for existing brands during a recession, but a recession is THE best time to start a new business.
Why? Less competition
Inevitably, many companies will get shut down, unable to keep up with the ever-changing environment. Some companies have invested heavily in technologies that may become obsolete. Some brands just can't operate under these circumstances. For example, companies in the tourism, food, and entertainment domains.
This situation creates new opportunities for aspiring entrepreneurs and for brands that want to scale further either by creating new products and services or adding information products to their arsenal.
How To Take Advantage Of This Situation
If you're someone that wants to create an online business, you can do amazing things. You can share your skills, expertise, knowledge, and even your life experiences with others to help people solve problems, move on with their lives, and make an impact on the world.
You can become a part of this movement by becoming a knowledge broker.
There are hundreds of opportunities and different products to be made and thousands of niches, markets, and problems to be solved.
eBooks, physical books, audiobooks
Webinars, seminars, presentations
Workshops online or in-person
Videos
Podcasts and audios
Other multimedia
Reports
Paid newsletters
Online courses and training
Website memberships
Coaching services (online or in-person, or even group sessions)
Consulting
Speaking
Live events
Masterminds
There are also more powerful business models you can follow and we have a detailed guide for beginners to help you choose between various options (freelancing, virtual assistant, eCommerce, building a website, selling arts and multimedia, make money as a designer, vlogging, and more).
If you're a business owner you can create information by-products to add to your production line. 
What do I mean?
Entertaining info-products. These are by-products that can be sold but they can also be used to help promote your main products and services and all the products you're going to create in the future.
People are hungry for information, superior experience, and entertainment.
Based on this, no matter which industry you're in, you can create something unique that your competitors will have a hard time fight against.
I have already started a series of emails under the name "EIF" = entertaining info-products. I build a new company from scratch and in these emails, I'm reporting on my progress. I share all the details for you so you can see how we can create info-products that offer a superior experience for our clients. These entertaining info-products can be added to a brand's line no matter what products a brand sells primarily. It works for physical products, services, brands selling online, local businesses, any industry.
My new project is a brand selling primarily video production and assets to clients. My goal is to create an info-product to not only sell as is but to help promote the video production line and all future products and services I'm going to add.
It's a process that can be used for any brand in any industry and you can benefit from it. It does not matter if you have a business running or if you want to start a new one.
Make sure you subscribe to our free newsletter to watch my progress.
We Teach
Marketing &
 Business
Live on Zoom
Your host: Tasos Perte Tzortzis
Schedule an interview so we can evaluate where you are right now, your needs and goals, and we'll give you a detailed analysis of how the workshops work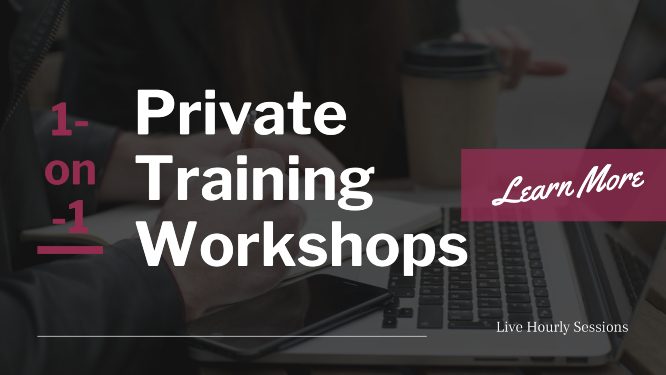 Don't worry that things will go wrong. Beyond FEAR, there is another magic word humans relate to, FAITH.
It's what kept us alive on this planet thriving, emerging, growing, and helping one another.
There are new heights to be reached, new technologies to be discovered, and new opportunities we can take advantage of.
That's it, another article has finished, here on Web Market Support. I am waiting for your comments and thoughts. Till next time.

Tasos Perte Tzortzis
Business Organisation & Administration, Marketing Consultant, Creator of the "7 Ideals" Methodology
Although doing traditional business offline since 1992, I fell in love with online marketing in late 2014 and have helped hundreds of brands sell more of their products and services. Founder of WebMarketSupport, Muvimag, Summer Dream.
Reading, arts, science, chess, coffee, tea, swimming, Audi, and family comes first.