The Beginner's Ultra Guide to Making Money Online
Part #5
Vlogging

Tasos Perte Tzortzis
Business Organisation & Administration, Marketing Consultant, Creator of the "7 Ideals" Methodology
Although doing traditional business offline since 1992, I fell in love with online marketing in late 2014 and have helped hundreds of brands sell more of their products and services. Founder of WebMarketSupport, Muvimag, Summer Dream.
Reading, arts, science, chess, coffee, tea, swimming, Audi, and family comes first.
If you don't want to get involved with blogging or writing and you're comfortable behind a camera, then Vlogging is an option you should take very seriously. Vlogging or in other words video blogging, it's when you use video as a medium to blog instead of text.
There are many people making money with video blogging but it's a business model that requires a lot of hard work, as always.
Video has become mainstream and people spend countless hours on video platforms. Video is consumed with ease but as a producer, you need equipment, passion, confidence, and a plan
How to Get Started
Choose a direction (niche)
Identify your audience and ideal viewers by putting yourself in their shoes. What content would they expect to watch from a video channel in your respective niche?
Buy quality equipment. Have in mind that audio and lighting are very important factors as well. The higher the quality of the production, the higher the potential. So, beyond a good camera, you might need a microphone, audio and video production software/hardware, a few basic lights to shoot video at nights, indoors, outdoors.
It's OK to experiment with free software and or a webcam at the beginning, to get the hang of it.
Practice before you publish (in front of the mirror, try different angles, speaking) to get the hang of it and become faster
Edit your videos and adjust the audio volume, add images and text if needed, add music background (optional), add your logo
Publish videos. Popular video content is best of type (ie…Best Cameras under $100), comparisons, lists (ie…10 places to visit in Australia), compilations, tutorials, how-to's, reviews, traveling, hotels, funny, fails, street fights, supercars.
Start marketing your video brand (social media, your website or blog, communities, forums, on other sites)
When you got traction and following you can start monetizing your video content (depending on the platform you host them)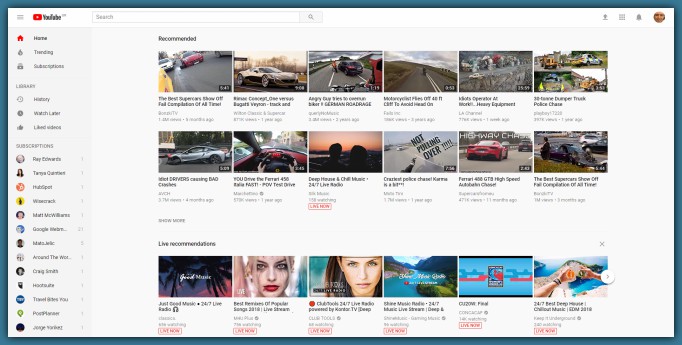 You can host your videos for free, however, making money on YouTube is not as easy as it was before. During the last years, thousands of people were uploading videos for the sake of monetization, resulting in millions of junk videos. So, Google changed the rules.
You can apply for monetization at any time. To be approved, all channels need at least 4,000 watch hours in the previous 12 months and 1,000 subscribers. This requirement allows Google to properly evaluate new channels and helps protect the creator community.
From there, your channel will be reviewed to make sure it complies with their terms and guidelines.
You can monetize your You-Tube channel by adding a Google Adsense account. Google will display ads from external advertisers on your videos.
You can link to your site in the video description so that you can further monetize traffic.
If your channel becomes popular you can consider branded merchandising as an alternative method to make money.
Another method is sponsorships. If your channel receives millions of views, sponsors will find you. If not, you have to search for them manually and contact them for co-operation.

Slogan: A place where you can discover content you love from around the world, live or on demand: sports competitions, music festivals, comedy skits, political debates, fashion shows, gaming live-streams…
You can upload videos for free and apply to become a partner in order to monetize your video content.
You need to enable the monetization feature and Dailymotion will display in-stream advertisements (ads before, during, or after the videos). The more views you get the more revenue. Once you reach $100 you can get paid.
Publish a few videos first, get some views (at least 1,000), and then apply for the partnership program.
Additionally, you can embed videos on your own website and/or use the Dailymotion widget that automatically displays recommended videos. The more views your website generates for Dailymotion videos, the more revenue potential.
Dailymotion also lets you rent videos on demand or charge monthly subscriptions.
Slogan: Where videos come first, the high-quality home to make, share, and watch videos.
In order to make money, you must first join Vimeo Pro that costs 14€/month billed annually. There is a 30-day free trial period.
You grant 90% of the commissions, you can rent videos, sell subscriptions, and you set your own prices. You can sell videos worldwide or you can choose distribution regions on various devices.
The platform has powerful features like statistics, messaging tools, promo codes and discounts, crowdfunding fulfillment and screeners, and an embeddable ad-free player with a purchase button.
Best practices according to Vimeo are:
Videos you're proud of and want to sell, a poster to represent your work, a trailer, entrepreneurial spirit, keep it affordable, read the terms and guidelines.

Slogan: Discover and license popular videos. Sell us your video, to get seen and monetize. The Vault is part (sub-domain) of the Break.com website.
They say…"Since 2006, Break.com has been at the forefront of the viral video landscape, surfacing the funniest, edgiest, most unique videos on the internet".
Their editors and experts hunt down videos 24/7, and they make appealing videos to go viral. The "Break" network on YouTube generates millions of monthly views to help their sellers earn more revenue.
How it Works:
Record something funny, edgy, amazing, or newsworthy
Upload it to the Vault or on YouTube and enter the URL in the Vault's box
The acquisition team will review your submission and if it meets their requirements, they will contact you within 48 hours.
Additionally, you can get your video featured to help it go viral. You can monetize your videos on YouTube with a premium CPM. This means you'll make more money being represented by their network than by yourself. And you can shop your clip to all their major media partners and clients looking for premium clips to feature in their productions
Slogan: Influencer marketing platform for branded content by YouTube. It connects brands with the right creators, enabling branded content that reaches the right audience and inspires action.
You can join as a creator to reach over 700 active sponsorship opportunities and you can earn money from distributing great content.
On the other hand, brands and agencies create campaigns, receive proposals from creators (you), they select creators, and receive the content they need.
The service is free and the site holds 10% of the earnings, both from creators and brands.
Slogan: We are creators, advertisers, viewers, vloggers, entertainers, musicians, story-tellers, dreamers, gamers, animators. The #1 next-generation video entertainment network.
They continue…" a multi-platform entertainment network and influencer management agency with software that helps video content owners make the most money from their branded content online. As one of a select few authorized YouTube Networks (Multi-Channel Networks), we bring together globally-recognized brands and exciting new content creators looking for their big break".
The platform has powerful features:
Earnings tracking, channel statistics, copyright-free music and effects to use on your videos, the ritual academy (guides), collaborations, SEO tools, an affiliate program to invite friends and people from your audience, merchandise, content protection.
Creators Memberships:
Starter: 100 – 10K subscribers
Intermediate: 10K – 100K subscribers
Pro: 100K+ subscribers
Envul: is a gaming platform which has a strong focus on each aspect of the gaming process – exploration, interaction, and collaboration. The video section archives gaming related videos – such as game tutorials, reviews, and Let's Plays. Orientated as a revenue generation platform for content creators, the video platform allows visitors to unknowingly and passively support content from creators they enjoy. 
MetaCafe: an entertainment destination solely dedicated to showcasing the best short-form videos from the world of Movies, Video Games, TV, Music and Sports – programmed for today's young male Entertainment Drivers. 
Brightcove: Take your videos to the next level with their integrated platform and start monetizing.
Video Communities/Resources
VidCon: It's an event and experience for those who work in online video and those who love it. Made for both the creators and viewers of the online video industry. VidCon was started in 2010 by the Vlogbrothers, John and Hank Green, as a place where people who had only ever met on the internet could connect in real life. VidCon will connect you to people with similar passions, as well as businesses and organizations who want to teach and learn valuable lessons about this rapidly evolving and developing technology.
Filmora: A community for creators with all the resources (blog, tutorials, contests, forums, video editing software) you need to grow your YouTube channel in one place
Patreon: The platform powers membership businesses for creators. They provide YouTube and other related training tutorials and guides.
The Ultimate List of Multimedia Resources
Regular Updates
Images, Graphics, Audio, Video, Animation, Themes, Plugins, Code, Apps, Education, Jobs, Buy & Sell Art
Video blogging is not an easy method to make money online but there are vloggers making millions. It takes a lot of practice, you need equipment, it takes time to improve the final product, you need ideas and an audience.
But once you get the hang of it, nothing can stop you.
Videos can be monetized in various ways and if you manage to gain popularity you'll be able to make money with ad network co-operation, branded merchandising, sponsorships, and by selling subscriptions.
Of course, you need to market your brand name effectively if you want to attract traffic.
Alternatively, you can make money by selling videos to clients, more on that at the last part of this guide. 
Other Tools & Resources
Work management, Tracking, Organizing, Payments, Accounting, Social Media, Keywords, Market Research, Design
Management, tracking, organizing:
Asana – track your work, get results. Track projects from start to finish. Stay in sync, hit deadlines, reach your goals. Bring emails, files, tickets, and more into Asana with over 100 integrations to choose from, so you can see everything in one place
Evernote – Capture, organize and share notes from anywhere. Your best ideas are always with you and always in sync. Enhance your notes with links, checklists, tables, attachments, and audio recordings. Even handwritten notes are searchable.
Trello – Trello's boards, lists, and cards enable you to organize and prioritize your projects in a fun, flexible and rewarding way. Dive into the details by adding comments, attachments, and more directly to Trello cards. Collaborate on projects from beginning to end. Integrate the apps your team already uses directly into your workflow. Power-Ups turn Trello boards into living applications to meet your team's unique business needs. Trello stays in sync across all of your devices. Collaborate with your team anywhere, from sitting on the bus to sitting on the beach.
And.co – Send proposals, invoice, get paid and manage your time and tasks. Proposals & contracts, invoicing and payments, tasks, expense tracking, time tracking, reports. Over 250,000 businesses already use the app. It's a project of Fiverr. 
Any.do – Get life under control with the ultimate app for getting things done. Keep your tasks, lists, and reminders in one place, always in-sync across all your devices. Plan your day, week, month, and life. Beautifully designed to help you rock your day, every day. Any.do Assistant takes care of your tasks, so you can spend time on the things that matter.
Timely – fully automatic time tracking. Manage your profitability, productivity, and efficiency from one place. It works on any device. 
Citrix Podio – Customizable work management. Components: web & mobile, automated workflows, meeting scheduling, data visualization, social collaboration, task management, granular access, calendar, unlimited storage, personal dashboards, connected CRM, project management, integrated chat, full customization.
LiquidPlanner – Eliminates outsourced plans, deadlines, and surprises so your team can get more done. They offer a free eBook: Introduction to dynamic project management.
Toggl – Hassle-free time tracking so your business runs like clockwork. Break down your hours by projects, clients, and tasks to see what's making you money, and what's holding you back. Export any report into any format you need, or use our public API to move the data. Start tracking in your browser, stop the timer on your phone – all your time entries are synced between the phone apps, desktop apps, the Toggl Chrome extension and the website.
Timr – Cloud-Based Time Tracking for Efficient Teams and Companies. Track: work hours, project time, mileage. Available via browser and mobile app. Centralized admin dashboard. Customizable reports.
Nusii – Professional proposal templates, open notifications, your own custom domain, proposal tracking, personal branding, automation, online signatures and more. They'll let you know when your client opens the email that contains their proposal link, and again when they open their proposal.
SlideShare – Share what you know and love through presentations, infographics, documents and more. 
GetPocket – When you find something you want to view later, put it in Pocket. Put articles, videos or pretty much anything into Pocket. Save directly from your browser or from apps like Twitter, Flipboard, Pulse, and Zite. If it's in Pocket, it's on your phone, tablet or computer. You don't even need an Internet connection.
Sales, payments, finances:
Proposify – streamlines your sales process and helps you close deals faster. Put proposals in front of your sales leads quickly before they go cold. Quickly access and collaborate on proposal content while you manage their activity with roles and permissions, commenting, and tracking through version history. Proposify notifies you every time your client interacts with your proposal, from opening the email to closing the deal. Stay on top of sales and your success.
Mint – Effortlessly manage your finances in one place. Easily create budgets, and see their suggestions based on your spending. Track and pay bills like never before. Get alerts and schedule payments on the spot. Receive alerts for unusual account charges, and get custom tips for reducing fees and saving money.
SquareUp – Accept credit cards anywhere. Sign up and get a free reader. With Square's credit card processing, you can accept all major cards and get deposits as fast as the next business day. Connect a Square Reader to your device or slip an iPad into Square Stand to take payments at our standard rate. Or sell with Square Register, our first fully integrated point of sale, for 2.5% + 10¢ per tap, dip, or swipe.
PayPal – Secure transactions, PayPal Buyer Protection can cover your eligible purchases if they don't show up or match their description. You can shop at millions of websites around the world, and pay friends back almost anywhere.
Xero – Online accounting software for small business. Use our mobile app to reconcile, send invoices, or create expense claims – from anywhere. Send online invoices to your customers – and get updated when they're opened. Xero imports and categorizes your latest bank transactions. 
Expensify – From receipt scanning to reimbursement, Expensify automates every step of the expense reporting process. Expenses, travel, mobile, adult & compliance, and more…
Social Media (scheduling, planning, discovering 'Hot' trends):
Hootsuite – Get the most out of your social content. Scheduling, content curation, analytics, monitoring, team management, security. The Hootsuite academy offers training and certification. 265,000+ students, 35,000+ certified graduates, 880+ schools enrolled.
PostPlanner – Postplanner is not a simple post scheduler. The app delivers content that is already successful to guarantee social engagement boost. Get more engagement, clicks, and sales from Facebook and Twitter. 
Design:
PicMonkey – Photo editing, effects, filters, vectors, graphics, design maker, collages, magnifier, labels, overlays, textures, themes, frames, templates. An awesome photo editing app that transforms your computer into Photoshop.
BeFunky – BeFunky is a special photo editing online app with which you can apply unique effects to your images and create projects from scratch.High-quality results. Produce stunning photographs and captivating designs with fun, easy-to-use editing tools.
Snappa – Create online graphics in a snap. Whip up graphics for social media, ads, blogs, and more without Photoshop or graphic designers. Over 3 million images have been created using Snappa. You can create banners, eBook covers, social media covers & headers, infographics, YouTube channel art & thumbnails, and more.
Riddle – create quizzes & polls, personality tests, lists, and more. Ideal for websites, facebook fan pages or other social networks. Engagement is guaranteed.
PowToon – a beautiful online application to create slide presentations or animated videos. It is easy to use with many features, effects, and other tools.
Canva – Create designs online for free, banners, headers, images for social media, blogs, websites.
Fotojet – a free online app where you can edit your photos, create photo collages and other designs.Plenty of options and effects.
BannerSnack – a professional and reliable banner maker. Extended settings dashboard, tracking ads feature and affordable prices. Start from a custom size or grab a standard-size layout from the gallery. Add a background, animate your text and shapes, experiment with different colors and push the banner creator to the limits.
Icon Finder – the leading search engine and marketplace for vector icons in SVG, PNG, CSH and AI format.
A list of free web design icons
Design resources to find free images and other tools
The ultimate list of free stock photo sites
StarWatermark – Image and PDF watermark tools on Mac and Windows
CSS Reference – a free visual guide to CSS
PageCrush – helping creatives become globally visible by showcasing the best websites, videos, and apps from Designers, Developers, and Multimedia
Tableau Public – free software that can allow anyone to connect to a spreadsheet or file and create interactive data visualizations for the web
Gliffy – diagramming software. Communicate and collaborate visually.
D3js – a JavaScript library for manipulating documents based on data. D3 helps you bring data to life using HTML, SVG, and CSS. D3's emphasis on web standards gives you the full capabilities of modern browsers without tying yourself to a proprietary framework, combining powerful visualization components and a data-driven approach to DOM manipulation.
Adobe Creative Suite – It consists of:
Creative Cloud: 

Quick desktop access to Creative Cloud apps and services

Photoshop: Image editing and compositing.

Lightroom: Edit, organize, store, and share photos from anywhere

Illustrator: Vector graphics and illustration.

InDesign: Page design and layout for print and digital publishing.

AdobeXD: Design, prototype, and share user experiences.

Adobe Premiere Pro: Video production and editing.

After Effects: Cinematic visual effects and motion graphics.

Dimension: Create photorealistic 3D images for branding, product shots, and package design

Acrobat Pro: Create, edit, and sign PDF documents and forms.

Dreamweaver: Design and develop modern, responsive websites.

Animate: Interactive animations for multiple platforms (formerly Flash Professional).

Adobe Audition: Audio recording, mixing, and restoration.

and Lightroom Classic, Character Animator, Spark, Bridge, Media Encoder, InCopy, Prelude, Story Plus, Fuse.
Keyword, Market, and Competition Research:
BuzzSumo – Analyze what content performs best for any topic or competitor. Find the key influencers to promote your content.
Jaaxy – Keyword & competition research, niche market research. With over 500 Million "brand new" search terms being searched every day, it is important that you have a keyword tool that can offer accurate traffic, competition, and domain insights into billions of keywords. Jaaxy is that tool. There are literally millions of niches online, many of which have little to no competition. Having access to the Brainstorm, Affiliate Search, and Alphabet Soup platforms within Jaaxy are going to give you true insights into brand new niches…without you having to do the dirty work.
200+
Business & Marketing Tools Collection
Work management, tracking, organizing, payments, accounting, Google, keyword, market, and competition research, SEO, analytics, and related, marketing & advertising, web development, website monitoring, domains & website hosting, coding, and related, design & multimedia, marketplaces, entrepreneurial communities, hiring & outsourcing.

SERVICES
Marketing & Advertising
Website Development
Private Training Workshops (marketing and business training via private live video-calls for brands, teams, and solo entrepreneurs)
Custom Videos (coming soon)
We Teach
Marketing &
 Business
Live on Zoom
Your host: Tasos Perte Tzortzis
Schedule an interview so we can evaluate where you are right now, your needs and goals, and we'll give you a detailed analysis of how the workshops work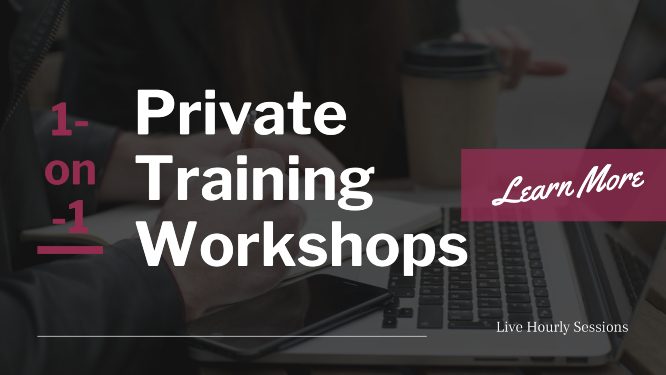 The Beginner's Ultra Guide to Making Money Online
Quick Navigation
#1 – Click on a tab to open it up
#2 – Click "Read More"
Some of the links on this page are "sponsored". For more information, I refer you to the Disclaimer page