The Beginner's Ultra Guide to Making Money Online
Part #4
Vlogging
Last Updated: July 05, 2018

If you don't want to get involved with blogging or writing and you're comfortable behind a camera, then Vlogging is an option you should take very seriously. Vlogging or in other words video blogging, it's when you use video as a medium to blog instead of text.
There are many people making money with video blogging but it's a business model that requires a lot of hard work, as always.
Video has become mainstream and people spend countless hours on video platforms. Video is consumed with ease but as a producer, you need equipment, passion, confidence, and a plan
How to Get Started
Choose a direction (niche)
Identify your audience and ideal viewers by putting yourself in their shoes. What content would they expect to watch from a video channel in your respective niche?
Buy quality equipment. Have in mind that audio and lighting are very important factors as well. The higher the quality of the production, the higher the potential. So, beyond a good camera, you might need a microphone, audio and video production software/hardware, a few basic lights to shoot video at nights, indoors, outdoors.
It's OK to experiment with free software and or a webcam at the beginning, to get the hang of it.
Practice before you publish (in front of the mirror, try different angles, speaking) to get the hang of it and become faster
Edit your videos and adjust the audio volume, add images and text if needed, add music background (optional), add your logo
Publish videos. Popular video content is best of type (ie…Best Cameras under $100), comparisons, lists (ie…10 places to visit in Australia), compilations, tutorials, how-to's, reviews, traveling, hotels, funny, fails, street fights, supercars.
Start marketing your video brand (social media, your website or blog, communities, forums, on other sites)
When you got traction and following you can start monetizing your video content (depending on the platform you host them)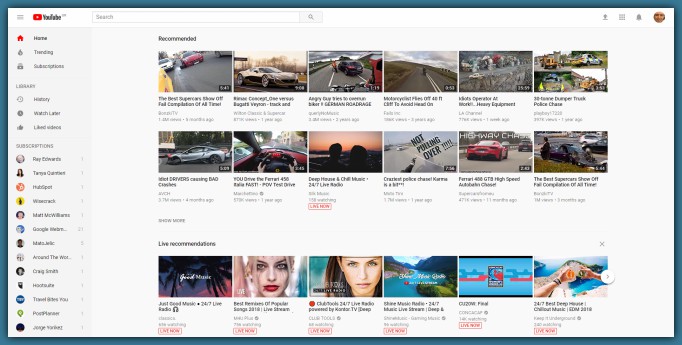 You can host your videos for free, however, making money on YouTube is not as easy as it was before. During the last years, thousands of people were uploading videos for the sake of monetization, resulting in millions of junk videos. So, Google changed the rules.
You can apply for monetization at any time. To be approved, all channels need at least 4,000 watch hours in the previous 12 months and 1,000 subscribers. This requirement allows Google to properly evaluate new channels and helps protect the creator community.
From there, your channel will be reviewed to make sure it complies with their terms and guidelines.
You can monetize your You-Tube channel by adding a Google Adsense account. Google will display ads from external advertisers on your videos.
You can link to your site in the video description so that you can further monetize traffic.
If your channel becomes popular you can consider branded merchandising as an alternative method to make money.
Another method is sponsorships. If your channel receives millions of views, sponsors will find you. If not, you have to search for them manually and contact them for co-operation.

Slogan: A place where you can discover content you love from around the world, live or on demand: sports competitions, music festivals, comedy skits, political debates, fashion shows, gaming live-streams…
You can upload videos for free and apply to become a partner in order to monetize your video content.
You need to enable the monetization feature and Dailymotion will display in-stream advertisements (ads before, during, or after the videos). The more views you get the more revenue. Once you reach $100 you can get paid.
Publish a few videos first, get some views (at least 1,000), and then apply for the partnership program.
Additionally, you can embed videos on your own website and/or use the Dailymotion widget that automatically displays recommended videos. The more views your website generates for Dailymotion videos, the more revenue potential.
Dailymotion also lets you rent videos on demand or charge monthly subscriptions.
Slogan: Where videos come first, the high-quality home to make, share, and watch videos.
In order to make money, you must first join Vimeo Pro that costs 14€/month billed annually. There is a 30-day free trial period.
You grant 90% of the commissions, you can rent videos, sell subscriptions, and you set your own prices. You can sell videos worldwide or you can choose distribution regions on various devices.
The platform has powerful features like statistics, messaging tools, promo codes and discounts, crowdfunding fulfillment and screeners, and an embeddable ad-free player with a purchase button.
Best practices according to Vimeo are:
Videos you're proud of and want to sell, a poster to represent your work, a trailer, entrepreneurial spirit, keep it affordable, read the terms and guidelines.

Slogan: Discover and license popular videos. Sell us your video, to get seen and monetize. The Vault is part (sub-domain) of the Break.com website.
They say…"Since 2006, Break.com has been at the forefront of the viral video landscape, surfacing the funniest, edgiest, most unique videos on the internet".
Their editors and experts hunt down videos 24/7, and they make appealing videos to go viral. The "Break" network on YouTube generates millions of monthly views to help their sellers earn more revenue.
How it Works:
Record something funny, edgy, amazing, or newsworthy
Upload it to the Vault or on YouTube and enter the URL in the Vault's box
The acquisition team will review your submission and if it meets their requirements, they will contact you within 48 hours.
Additionally, you can get your video featured to help it go viral. You can monetize your videos on YouTube with a premium CPM. This means you'll make more money being represented by their network than by yourself. And you can shop your clip to all their major media partners and clients looking for premium clips to feature in their productions
Slogan: Influencer marketing platform for branded content by YouTube. It connects brands with the right creators, enabling branded content that reaches the right audience and inspires action.
You can join as a creator to reach over 700 active sponsorship opportunities and you can earn money from distributing great content.
On the other hand, brands and agencies create campaigns, receive proposals from creators (you), they select creators, and receive the content they need.
The service is free and the site holds 10% of the earnings, both from creators and brands.
Slogan: We are creators, advertisers, viewers, vloggers, entertainers, musicians, story-tellers, dreamers, gamers, animators. The #1 next-generation video entertainment network.
They continue…" a multi-platform entertainment network and influencer management agency with software that helps video content owners make the most money from their branded content online. As one of a select few authorized YouTube Networks (Multi-Channel Networks), we bring together globally-recognized brands and exciting new content creators looking for their big break".
The platform has powerful features:
Earnings tracking, channel statistics, copyright-free music and effects to use on your videos, the ritual academy (guides), collaborations, SEO tools, an affiliate program to invite friends and people from your audience, merchandise, content protection.
Creators Memberships:
Starter: 100 – 10K subscribers
Intermediate: 10K – 100K subscribers
Pro: 100K+ subscribers
Envul: is a gaming platform which has a strong focus on each aspect of the gaming process – exploration, interaction, and collaboration. The video section archives gaming related videos – such as game tutorials, reviews, and Let's Plays. Orientated as a revenue generation platform for content creators, the video platform allows visitors to unknowingly and passively support content from creators they enjoy. 
MetaCafe: an entertainment destination solely dedicated to showcasing the best short-form videos from the world of Movies, Video Games, TV, Music and Sports – programmed for today's young male Entertainment Drivers. 
Brightcove: Take your videos to the next level with their integrated platform and start monetizing.
Video Communities/Resources
VidCon: It's an event and experience for those who work in online video and those who love it. Made for both the creators and viewers of the online video industry. VidCon was started in 2010 by the Vlogbrothers, John and Hank Green, as a place where people who had only ever met on the internet could connect in real life. VidCon will connect you to people with similar passions, as well as businesses and organizations who want to teach and learn valuable lessons about this rapidly evolving and developing technology.
Filmora: A community for creators with all the resources (blog, tutorials, contests, forums, video editing software) you need to grow your YouTube channel in one place
Patreon: The platform powers membership businesses for creators. They provide YouTube and other related training tutorials and guides.
Related Resources to Help you With Vlogging
The Ultimate List of Multimedia Resources
Regular Updates
Images, Graphics, Audio, Video, Animation, Themes, Plugins, Code, Apps, Education, Jobs, Buy & Sell Art
Video blogging is not an easy method to make money online but there are vloggers making millions. It takes a lot of practice, you need equipment, it takes time to improve the final product, you need ideas and an audience.
But once you get the hang of it, nothing can stop you.
Videos can be monetized in various ways and if you manage to gain popularity you'll be able to make money with ad network co-operation, branded merchandising, sponsorships, and by selling subscriptions.
Of course, you need to market your brand name effectively if you want to attract traffic.
Alternatively, you can make money by selling videos to clients, more on that at the last part of this guide. 
The Beginner's Ultra Guide to Making Money Online
Quick Navigation
#1 – Click on a tab to open it up
#2 – Click the link
Get access to business training, downloads, newsletter and more and get all the tools and the support you need to build a lucrative online career without having to own a product