One important aspect of marketing that is being ignored by a lot of marketers today is emotional marketing.
As humans, we rely on emotions a lot. Marketers need to start thinking of how to find the emotional benefit.
Whether you agree or not, customers today are making buying decisions from an emotional perspective. They make important purchasing decisions based on how they feel and not based on logic.
According to Unruly, research over a long period has revealed that when a brand creates emotional engagement with its audience, it brings about a corresponding increase in all marketing metrics that are of importance to advertisers and business owners.
If you want your brand to be loved, trusted, and one that your customers can recommend, you need to start looking at maximizing emotional relationships for your brand.
One way to connect with your audience from the emotional angle is through email marketing. You need to start customizing your email campaigns and messages in a way that taps into the core emotional needs of your customers. 
This way, you can guarantee that your customers will always come back and become loyal customers, dedicated to your brand. 
Before we go further, let us take a look at the meaning of emotional marketing.
How To Create Strong Relationships Using Emotional Marketing
What Is Emotional Marketing?
Emotional marketing relates to a marketing approach where marketers, business executives, or entrepreneurs advertise or market their products by tapping into the emotions of their potential customers.
Through the use of emotional marketing strategies, business owners get their audience to like, remember, notice, share and buy their products by tapping into emotions such as the feelings, experiences, happiness, values, likes, and dislikes of their audience.
Essentially, when businesses seek the happiness of their customers, they are more likely to earn the business of such customers for a very long time. A research revealed that the most successful websites are the ones that use strong emotional influence.
Are you interested in leveraging the power of emotional marketing for your brand? Would you like to know how you can create and nurture the right emotional relationship with your audience? If yes, then read on because, in this post, you'll learn how to create emotional intent for your brand.
For your emotional marketing efforts to be successful, you first of all have to shift your focus to your audience, you have to know and understand your ideal audience. Know their needs, their pain points, and desires. When you know and understand your audience, you're better able to engage and connect with them the right way.
If you do not understand your audience, you may end up creating content that may not resonate with your audience; this may lead to a wrong emotional response from your audience. Before you dive into emotional marketing, you need to carry out target audience research. Analyze every data carefully, monitor their responses on social media, do not generalize, find out what they are saying about your competitors. This process can be time-consuming, but it will be worth it in the long run.
When you know and understand your audience, the next step is to target the right emotions of your audience based on your understanding. When you focus on the right emotions of your audience, your emotional marketing campaign becomes easier. Here are the core emotions to focus on:
Happiness
Fear
Surprise
Anger
Disgust
Sadness
Your prospects are more likely to share your content, products, and services when it brings about feelings of happiness. Studies have shown that
good news
spreads fast on social media. Likewise, when your brand elicits
fear and surprise elements
in its emotional marketing content, your prospects are more likely to see your brand as a solution, and they are more likely to lean towards your brand. Also, campaigns that target strong emotions like anger and passion are more likely to enjoy
increased views and virality
.
Incorporating the use of colors into your emotional marketing campaign might look like something very simple, but it is really very effective. Color and emotions work together. Have you ever entered a place, and the color of the building made you feel a certain way? This is known as color psychology.
A lot of brands have used color psychology to capture their audience. For instance, the color red used by Coca-Cola represents and elicits feelings of excitement, joy, love, and a friendly atmosphere. Likewise, the color green used by Starbucks promotes feelings of growth, nature, balance, good health, etc. Appropriate use of colors can make your emotional marketing content more forceful. Every color has a unique emotion it generates.
Storytelling is an invaluable tool you can use to create an emotional connection with your audience. You can create stories that elicit passion, anger, excitement, sadness, etc. Stories are good vehicles through which you can tap into the emotions of your audience. People can easily share your stories when your stories resonate with them.
You can present your brand story in various formats such as images or videos to stimulate the senses of your audience and elicit a kind of pity or create empathy or friendship. A lot of brands today are using stories that are all too familiar to a lot of customers. You need to create your stories in a unique way. Here are some tips you can use:
Use your blog to tell stories about your brand
Transform your customer experiences and testimonials into stories using videos
Create stories around your brand with influencer marketing
Create posts on social media that narrate the story of your brand
Partner with content creators to incorporate visual elements into your story
Create a community by bringing your ideal audience together under a common umbrella. When your audience sees that you share in their values, pain points, concern, mission, and purpose, they are able to identify with your community. You can create your community on social media, or you can use membership features on your website.
One thing you should not neglect while trying to connect emotionally with existing and potential customers is the language of communication. The use of language to make your customers feel more valued is essential, especially for brands that have a global reach. It could be as little effort as translating your websites into foreign languages with online translation services to accommodate customers from various cultures and backgrounds.
We Teach
Marketing &
 Business
Live on Zoom
Your host: Tasos Perte Tzortzis
Schedule an interview so we can evaluate where you are right now, your needs and goals, and we'll give you a detailed analysis of how the workshops work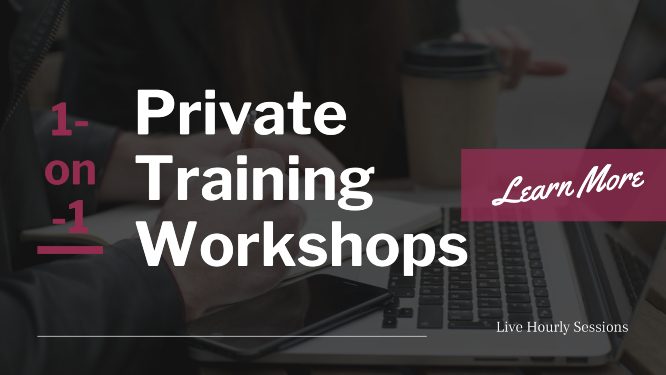 In today's business climate, the emotional connection that your customers have with your brand goes a long way into making your brand special, and it can make your business remain profitable for many years to come.
Ultimately, you need to understand and know your audience, so that you can tap into their emotions with content that resonates with them.
After conducting intense research of over 1400 marketing campaign case studies, the International Practitioners in Advertising concluded that marketing campaigns with emotional connections performed better when compared with others using a rational approach.
Emotional connections with your customers is a powerful marketing strategy if done with genuine intent. If customers perceive any insincerity, things can really go bad.
When you're able to forge a genuine emotional connection with your customers, you'll continue to earn their loyalty, trust, and repeat business no matter the competition.

Gregory V. Chapman
Writer
Gregory is passionate about researching new technologies in mobile, web, and WordPress. Also, he works on writing service review websites Online Writers Rating. Gregory is in love with stories and facts, so he always tries to get the best of both worlds.