Last Updated: Mar 14, 2021
There are so many people that want to start an affiliate marketing business these days. The industry has grown rapidly since its inception back in 1989. Amazon, the world's largest online retailer became a giant due to affiliate marketing. Thousands of affiliates are promoting products from companies around the globe and deliver sales/leads like clockwork.
It is not that hard to get started but there are so many things that you need to learn before that. Additionally, have in mind that the competition is enormous as more and more entrepreneurs are entering the battle scene. On the other hand, the number of people on Earth is increasing, the number of internet users follows the same pattern. Online sales are only growing so it is not too late to start such a business if this is one of your main concerns.
There is a huge potential, and every day I discover new ways to expand my affiliate website. But when I started, 2 years ago, I thought that this model was not paying off well. Hopefully, I was wrong and now I can't live without my online businesses.
If you run an affiliate business it is essential to get help and support, especially at the beginning. Technical issues, search engine optimization, website development, coding, design, keywords, market research, targeted traffic, affiliate programs …the list is endless.
The most important factor is the quality of help that you will get and of course how fast this will happen. Now let's examine where someone can get support with affiliate marketing once they got started
Top Places to Get Affiliate Marketing Help
We Teach
Marketing & 

Business
Promote other companies' products and services for commissions, master every aspect of affiliate marketing, and become a brand by developing your own products 
Live on Zoom
Your host: Tasos Perte Tzortzis
Schedule an interview so we can evaluate where you are right now, your needs and goals, and we'll give you a detailed analysis of how the workshops work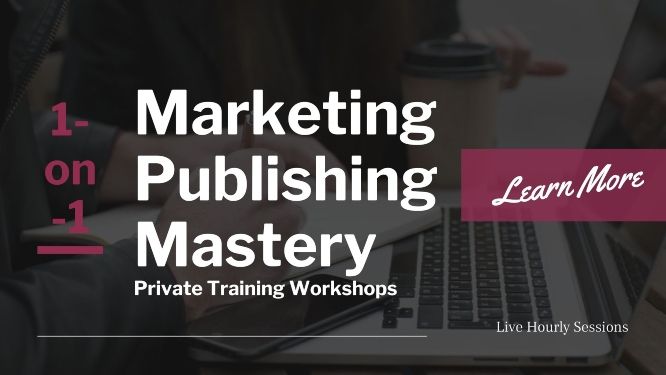 These networks act as a medium between companies and marketers. They handle the transactions and keep a track of everything. This allows marketers to focus on their promotions and get detailed statistics about their performance even on a daily basis. Most of the networks have separate sections where you can get support. Of course in all affiliate networks, the subscription is free, besides they need affiliates to generate sales.
But don't expect to support you with questions regarding your website. You will receive a basic support concerning their program, vendors, partnerships and if you need help on setting up your account/campaigns.
200 million customers worldwide and growing… 
They offer a standard documentation covering topics like
Using the marketplace, understanding the statistics, viewing and promoting products, marketplace categories
How to use the links, succeed as an affiliate, earning commissions, how to get paid…
The support ticket system is available 24/7 and you can submit your requests. As always, getting support from ticket systems is a slow process, you gotta have patience.
A leading provider of performance marketing solutions for the past 17 years 
Knowledgebase – Main categories
Account settings
Merchants
Product links
Payments
and a separate mini department covering Affiliate topics with an internal search widget.  
If you can't find an answer there you can submit a support ticket. 
Read on for a full review on ShareaSale
The latest slogan is actually an announcement…"Avangate acquires 2Checkout to expand payment flexibility and broaden market reach"
The help area inside the affiliate dashboard provides answers to the most frequently asked questions. Again, a support ticket system is in place and you can access it anytime.
Additionally, on the homepage under the tab "affiliates", they offer a free guide. 100 tips for successful affiliate selling.
Drive results for your business, the world's most successful internet retailers are 2x more likely to choose CJ
They offer an affiliate marketing glossary, practical, divided into letters. You can contact the support team via email or by phone, from Monday to Friday.

The global technology that drives sales, providing the network, tools, and solutions essential for building a successful and profitable internet business… 
The knowledge base inside the affiliate dashboard might help you with documents like
How to drive traffic
Finding products to promote
As always, a support ticket system gives you access to the team 7 days a week, excluding certain holidays.
Service, Excellence, passions. Nurturing super affiliates since 1999. Affiliate network, training resources, and a community.
Available courses
Beginners: Intro, choosing a niche, building a website, content writing, affiliate links & resources
Intermediate: Basic SEO, mobile optimization, social media, email marketing, using video
Advanced: planning & analysis, advanced SEO, paid traffic, advanced email marketing, advanced social media, conversion optimization
Additionally, they offer the Affiliate Marketer's guide to content creation
Support comes from the Facebook group that has 1700+ members and 9 admins. Of course, you can send emails if you wish.
Affiliate Marketing Forums
On forums, you can expect support much faster than the affiliate networks. Marketers, bloggers, entrepreneurs, business people post informational content and discuss anything related to the industry. Have in mind though that many places are full of spam and sometimes the answers that you get won't help you as you would expect.
The strategy is to make connections to drive awareness for your brand/products and to stay on top of the hot news.

I recently joined AffLift and I had a great experience and here I am adding it to this catalog.
Why?
Because you will definitely get help when you need it.
The admin, Luke, is doing his best to organize everything, fix issues, and offer his help to everyone even in private mode.
The forum is dedicated to helping its members succeed by providing ongoing education in the form of webinars in cooperation with well-known affiliate networks, follow-along campaigns, case studies, and so much more.
Popular sub-forums:
PPV
Push notifications
Search engine marketing
Social
Native
Banners
SEO
Email
eCommerce
Incentive
Adult
Statistics:
50,000+ helpful messages in the forum
5,135 threads
39,777 members
Related: 
The world's largest internet marketing community and marketplace…
An old forum with a huge database of topics.
Popular sub-forums
Main Internet marketing discussions – 237,000 threads, 2,700,000 posts
Warrior ask me anything – the world's best marketers and entrepreneurs conduct live streaming sessions. I have watched a few of those live streams, and this is how I came across

 

Armand Morin, a marketing expert with over 20 years of experience.
I am not using this forum a lot lately due to many spam posts or irrelevant interactions. But it is a place where you can get help from affiliate marketers if you insist.
World class affiliate marketing forum & tools…
The founder, David Ford started with affiliate marketing 10 years ago. Step by step lessons, case studies, tips on popular traffic sources like PPV, PPC, Facebook, Mobile, SEO and more. They offer a variety of tools as well, like a landing page builder, related keywords tool, backlink analysis tool, related domains tool, headline bot, image vault.
But it is a premium solution…
$67 / month
$330 / 6 months
$565 / year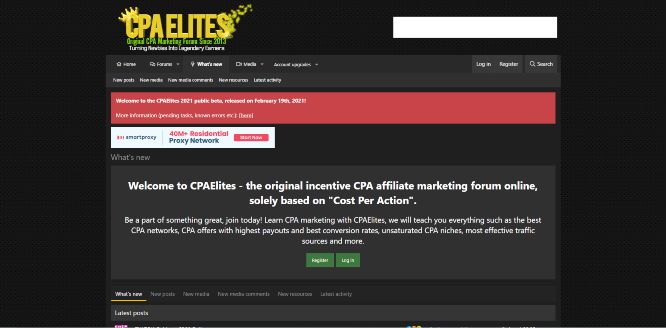 Original CPA marketing forum since 2013.
Affiliate related sub-forums and areas…
Affiliate network groups, applications, and listings
Niches, tutorials, and downloads
Whitehat and

 

blackhat SEO
Affiliate marketing terms you must know
Of course, there are threads full of ads. For example…
Looking for an experienced US-based Affiliate Manager?
Looking for a partner in affiliate marketing?
How I am currently ranking my affiliate sites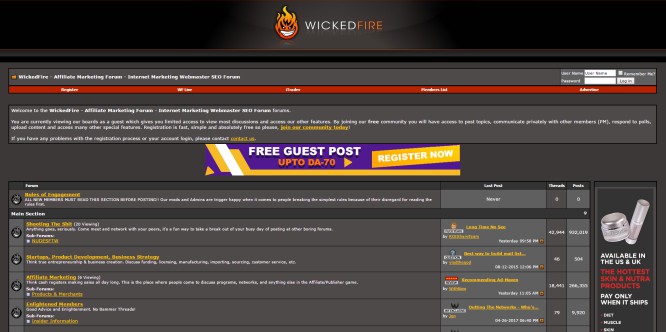 Affiliate marketing / Webmaster SEO forum.
Related topics
Affiliate marketing – products & merchants
Traffic & content
The art of mailing
Hosting & domains
Design, developing and programming
Web development community.
Related threads
What is affiliate marketing – newbie addition
Learn how to become an affiliate marketer
How to increase Amazon CPM ads impression
Is affiliate business dead or live?
5 questions every aspiring marketer should ask & answer

The most active and friendliest affiliate marketing community…
Related threads – Examples
What is affiliate marketing?…walkthrough
Guides, case studies, and tutorials
Business management
Programming and scripts
Copywriting
Tracking
Testing, optimization, and scaling
Mobile marketing
Forums:
Sub-message boards: Google SEO, supporters, Webhosting issues and options, website software support and usage, social media optimization, technology exhibitions and conferences, the wall, review my site
Social media: Facebook, Twitter, Pinterest, social media marketing, LinkedIn, deprecated – Google Plus
Mobile internet: native mobile and tablet application design and development, mobile website design and development, mobile and tablet advertising and marketing
Code, content, and presentation: Javascript and AJAX, HTML, CSS, Apache web server, PHP server-side scripting, Perl side server CGI scripting, WYSIWYG and text code editors, databases, content management, flash and shockwave, XML development, site graphics and multimedia design, RSS, ATOM, and related technologies, blogging, SEO blog administration, WordPress
Hardware and OS related technologies: webmaster hardware, website technology issues, Linux, Unix, and *nix like operating systems, smartphone, wireless, and mobile technologies
Webmaster world: website analytics, tracking and logging, content, writing, and copyright, webmaster general, eCommerce, new to web development, domain names, professional webmaster business issues, Apple software and technology, community building and user-generated content, accessibility and usability, web video creation and optimization, website security, website regulatory compliance news, issues, and guidelines, 
Browsers: Firefox, Opera, Chrome, Apple Safari, Microsoft Edge and Internet Explorer
Microsoft: IIS server and ASP.net, Windows OS, bing ads, bing search engine news, corporate, deprecated – Windows 7, deprecated – Windows 8
Yahoo: search engine and directory, publisher contextual ad network, search marketing pay per click marketing. Altavista, Altaweb, corporate
Marketing and Biz dev: link building, cloaking, keyword, SEM research, general search engine marketing issues, search engine submission
Advertising: paid inclusion engines and topics, affiliates, pay per click engines
Google: SEO news and discussion, APIs maps, tools and labs project, Alphabet Inc, finance, government, policy, and business issues, GoogleAds, AdSense, shopping, news archive, Gmail advertising, AMP
Search engines: sitemaps, metadata, robots.txt, Ask – Teoma, alternative search engines, directories, UK search and internet marketing news, Asia and Pacific region, search engine spider and user-agent identification, local search
Local: community center, commercial exchange, ?Foo, Pubcon
SEOchat
DevShed
Other departments and resources: SEO tools (website crawler, SE comparison tool, on-page SEO, keyword suggest, image and link analysis, page comparison), Social tools (author crawler, social activity tracker, edit social images, authorship, YouTube reputation search), Webmaster tools (HTTP response headers, find my IP, Whois domain look up, what\s my browser size, block image hot linking in .htaccess), Free tools (schema, PPC, web design, other, disavow backlinks, in-depth schema code), Resources (report a problem, library, hire experts), control panel, newsletter archives, supporters forum, hire.
About: owned by Pubcon Inc.
Advanced Help – Affiliate Marketing Training, Tools, Specialised Communities
This section contains resources for those that are ready to thrive with their online affiliate businesses. In almost every case, the multi communities offer training, tools and superior/interactive support.
The main slogan is…"The #1 Premium Affiliate marketing community", a business hub for experienced and beginners. Launched in January 2011 provides case studies, guides, high-quality information on a variety of topics. Education, conferences hosting, local networking events
The team
Lorenzo aka Mr Green, mobile advertising, master of angles, lead generation
Jordan aka StackMan, split testing, landing pages, weird stuff, mobile traffic, Facebook
BBrock 32, technical aspects, outsourcing, creating affiliate expert tools, traffic sources
Zeno, Facebook, gaming, development, technical issues, interpreting data
Caurmen, analytics master, statistics, tutorials, leadership, keeping the forum organized
RubyTunes, 5+ years of experience, pop traffic, tutorials, case studies
Vortex, 10+ years of experience in internet marketing, statistical methods, campaign optimization, data analysis, pop traffic, helping new members 
Related topics – Examples
What to do with your affiliate marketing skills
Are you mentally tough enough for Affiliate Marketing?
How not to give up on Affiliate marketing before you actually master it
Basic affiliate marketing toolset
Features 
Quality content: new guides are being added, old ones are being updated, case studies.
Diverse Community: affiliate marketers of all experience levels, traffic source and network reps, affiliate network managers, affiliate lawyers and tax consultants, tracking experts and vendors, all-round experienced business professionals
Global Meetups: free access for members
Guides and technical help, feedback
Outsourcing with step by step guides
Managing money (banking, taxes, investments)
The membership costs $99 / month and gives you…
Access to STM forums
Exclusive tools (URL scraper, PoF demographic tool, keyword tool, site analytics, lots of PPV tools)
Competitive intelligence suite: spy tools for various traffic sources and a direct partnership with Adplexity
Local networking events
Exclusive StackScript: a custom built script that automatically deploys, configures and optimizes a Linode server to get it ready for action
Discounts and coupons
Exclusive FunnelFlux partnership: a self-hosted tracker. Industry leading redirect speeds and insane features.
Promotions from traffic sources
STM video university: a lot of tutorial content is being transferred to videos
More tools on the way
Forums: 
Adult traffic, affiliate city guides, affiliate marketing
Affiliate world conferences, copywriting, conversion, and psychology, design
eCommerce, extras, Facebook
Fitness and health, managing work, life & money, mobile, native
Networks/offers, off-topic, outsourcing and employment
POP/PPV/Redirect, programming, servers & scripts, search/PPC
Local networking events, London 2015, success stories, tracking campaigns, travel
and more 
Solo Build It by SiteSell
Success, real, simple. Every day people are building extraordinary businesses…
The only all-in-1 package with a step by step process, software tools, comprehensive guidance, 24/7 support and "auto-updating" that enables solopreneurs to build profitable businesses.
Founded in 1997 by Ken Evoy (CEO), based in Montreal, Canada. President is Allan B. Abrahams. Over 130,000 customers and affiliates 
Research and planning
High-value content
Traffic building
Monetization
A separate forum helps members with their questions.
Topics – Examples
Working with your master keyword list (5253 topics, 32000 posts)
Finding your niche (500 topics, 3,000 posts)
Planning your monetization mix (700 topics, 6,000 posts)
Choosing a perfect, brandable domain name (490 topics, 3,500 posts)
Submit a site or page for review (14,700 topics, 105,000 posts)
SiteBuilder Libraries & tools (11,000 topics, 54,000 posts)
Coding (HTML/CSS/Javascript etc…) (17,000 topics, 88,000 posts)
All things Mac (800 topics, 5000 posts)
Hosting providers & registrars (9 topics, 41 posts)
WordPress themes & plugins (33 topics, 159 posts)
Social Media (2700 topics, 21,000 posts) 
What you get if you purchase the membership
Perfect preparation – keywords research, competition, monetization plan, brainstorm ideas, finding your niche, supply, info, Alexa integration, advanced searches ion 20 categories
Build & Host – domain registration (you choose it, they register it for you), website hosting (one year – unlimited bandwidth), creative site design tools, block by block page building, mobile optimization, page & image manager
Traffic building system – wording optimization, automatic search engine sitemap creation, pinging, tracking, ranking reports, traffic stats & click analysis, pay-per-click acceleration, state of the web private traffic headquarters
Trust building tools – ready-made HTML codes, 3 Facebook like buttons on every page, Facebook's open graph tabs, Pin-it button, Twitter follow button, G+ button, electronic newsletter publishing, forms builder (surveys, polls, applications), autoresponder, links fixer, email/webmail/Gmail integration
Monetization – most profitable keywords, search through affiliate programs to promote, forms building, plug 3rd party resources into subdomains, stores, shopping carts, membership sites
Guidance & Support – an action guide, integrated online help, SBI Xpress newsletter (information from over 100 internet marketing sites, blogs, zines and feeds), private tips, new information, old information is being deleted, top new articles by Ken Evoy, consumer reports, recommendation on 3rd party resources, private forums, unlimited customer support 
Recent additions
MailChimp & Aweber integration
EU cookie widget
Fully responsive templates
Google page speed optimization
Pinterest follow
Open graph tags
Drag and drop page builder
Site designer (templates)
Solo Build It for WordPress
and more… 
Membership
There is a 90 days guarantee.
Your One-Stop-Shop to creating & growing a successful web business.
Chris Farrell began in 2008. CFM has over 23,000 members. 
Getting started
Introduction
3 steps to making money
10 minutes to success
Online roadmap, Make your online life easier, 5 skills you need to know
Necessary tools, Find a profitable niche, Domain names, Hosting
Nameservers, Installing WordPress, Your 1st website, Themes
Create 3 web pages, Plugins, Front Page, Permalinks
Aweber, Opt-in forms, Sourcing products, Email messages
Core Content
Intro
How to make money online
Facebook
WordPress Wealth
Profitable niche
Cloak affiliate links
Lead pages
Pursuing passion
Create your own e-book
OP lite
Traffic
Online funnels
3 types of traffic
Facebook ads
Forum marketing
Guest blogging 
Money making Labs
Facebook ads
Video made easy
Clickfunnels
GotoWebinar training
Simple security steps 
Additionally, Chris is hosting free weekly webinars. And there is a private forum with like-minded entrepreneurs sharing knowledge and tips. 
Membership
There is a 7-day trial period for $4.95

One Man Gang Machines: Money getting with Free ads on the internet. Started back in 2012 by Mike Long and Greg Morrison.
Topics covered
Find a profitable niche
Basic keywords for future campaigns
How to register a website
Website hosting
WordPress
Magic Bullet Series – Extension tools
Alternative ways to bring traffic to a website
Affiliate profits: how to brand your own product, which networks to use,
Conversion Tips
No Holds Barred: The flagship product, Coaching, training, and community
SEO, keywords
Article spinning
Link building
Landing pages
Help and support are delivered through the inner forum or the Facebook page.
Moreover, OMG is holding live events and new courses are being added frequently. 
No Holds Barred Membership
A very expensive course that you can purchase for $2300 (at least at the time when I reviewed the product). But as I can see today the price has reached the $8,000 (one-time payment). 
Read on for a full review on OMG Machines

Started in 2006 by Mark Ling and Simon Slade. 
Lessons covered in the Free membership's area
Market research: keyword research, SEO, affiliate networks
Content creation
Site building
Marketing ideas: blogging, email marketing, social media, video marketing, podcasts
SEO and PPC
The Free training modules department of Affilorama is huge. You can get a ton of information, anything you want in order to create a business online. But you can build a website only with the premium version of the membership 
Advanced affiliate training and tools 
AffiloBlueprint
Part I – Research and build: find a profitable niche, promote the best products, build and customize your own website, create content
Part II – Marketing: SEO, social media, ad swaps, solo ads, media buys, pay per click, other traffic generation methods
Part III – Monetization: tracking & analysis, build an email list, take things to the next level,
Included in the package
Custom made WordPress theme, the AffiloTheme
1 month trial of marketing tool suite
1 year hosting for 1 website
Costs $197 (one-time payment)
AffiloTools – Web stats for online marketers
Integrates with
Google analytics, bing, Facebook
Twitter, Moz, ClickBank
Enom,

 

NameCheap
Comprehensive rankings data, best of keywords, track rankings in multiple search engines and regions, website health.
Currently in beta
AffiloJetpack – a system for building money making machines
Component #1 – 90+ expertly crafted emails designed to build trust and make sales
Component #1 – The super effective "bait" to entice more subscribers
Component #3 – a beautiful website built for you with a couple of clicks (WordPress, 12 months hosting, built-in header graphic tool, installed with AffiloTheme)
Component #4 – get quality website content: 20 content cheat sheets, outsourcing
1-year email newsletter (90 emails x 500 words each), 3 free reports (10,000 words each), 3 ebook graphics, AffiloTheme,
One-time payment of $997 with a 60-day money back guarantee
Support comes from the inner forum. You can send private messages to other members or you can send a support ticket to the administration or the tech team.
Wealthy Affiliate University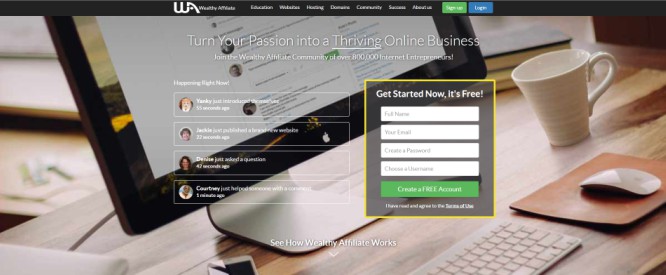 The main slogan here is…"Turn your Passion into a thriving online business".
4 step process to success
Choose an interest
Build a website
Attract visitors
Earn revenue
Features
Education
Websites
Hosting
Domains
Community
The community is really huge with over 800,000 members from 195 countries. Only last year 217,000+ people received help to create an online business. It all started back in 2005.
The team
Kyle, co-founder, marketing chief, supporting members in the live chat, through private messaging, blogging, training courses
Carson, co-founder, design director, development, applications
KC, programming department
Aaaron, technology manager
Jay Neill, live video training webinars on "Hot marketing topics" every Friday,

 

Jaaxy

 

manager (advanced keyword suite), supporting members in the live chat, blogging
Education
Online entrepreneur certification – Level 1 
Understanding how to make money online
Choose a niche
Build & set-up your own website, get it ready for SEO
Finding content ideas from keywords
Primary Pages
Quality content creation
Traffic
Your own domain, your brand
Theme-based content
Setting up a domain, email accounts
Traffic breakdown
Visuals
WordPress
Low hanging fruit
Making Money
Affiliate programs & networks
Affiliate links
Product reviews
Getting paid for ads on your website
Mastering social engagement
Facebook
Pinterest
Twitter
Google+
Social branding campaigns
WA social community
Content creation
Content is your business
Improving indexing times and speed
Writing within a devised plan architecture
Conversions
Injecting comments with intent
Bing and Yahoo
Webmasters tools
Affiliate Classrooms
A blueprint for your first $50
Giving your site social value
Knowing your audiences
Catapulting your referrals
Content, keywords, and conversions
Super affiliate article marketing
Super affiliate PPC training
Target audiences
Custom sign-up campaigns & pages
Everything WordPress
Authoring and writing content
Website development and programming
Getting ideas for videos
Video marketing
Email marketing
Local marketing
PPC marketing
WA affiliate program
Live Video Classes – Examples
Conversion Optimization
Research a new niche
Live niche case studies
Building websites for clients
Evergreen strategies to rank You-Tube Videos
Build a massive list of awesome keywords
Growing your email list
How to Set-Up SSL on your site
Increasing productivity, efficiency, and site scalability
Foundation for Online Success
Landing pages
Facebook: retargeting, local businesses, ad creation, boosting posts, quality fan page
Local SEO, local marketing
Live chat Community, Support 
I am a member of Wealthy Affiliate for 3 years now. The live chat section is something that you have to experience it in ot=rder to understand its true meaning. Simply, there are hundreds of people discussing and helping one another in real time. Whenever I had any questions, in the beginning, I got answers within minutes. Even now I use the live chat to help newbies or to discuss with other experienced members about advanced techniques on how to scale online businesses.
Moreover, every member is allowed to blog on the forum. There are dozens of people blogging every day. 
The feedback and the comment platform can help you solve problems/issues and to accelerate your online presence. 
Starter membership – Free
Live help & 1-on-1 coaching first 7 days
2 websites fully hosted on a SiteRubix subdomain
Website backups
Beginner training course
Personal affiliate blog
Phase 1 of the affiliate Bootcamp training
Video walkthroughs
Keyword tool, 30 searches per month
2 training classrooms
Premium membership – $49/month, $359/year
all of the Free membership features plus
Unlimited live help and 1-on-1 coaching
Private messaging
50 websites (25 owned domains + 25 SiteRubix subdomains)
Website security,

 

Free SSL,
All 7 phases of the Affiliate bootcamp training
Live video classes
Keyword tool with unlimited searches
12 training classrooms
Private access to the owners
24/7/365 support
Website feedback platform
Website comment platform
Website analysis
To mention here that the premium membership includes Free SSL for all the domains you have hosted on the WA platform.
All the truth about Wealthy Affiliate
Alternative Resources for Help – Affiliate Blogs
You can't exclude that option from your list. There are thousands of affiliates that are willing to help you out. If you enjoy someone's blog, and you have questions, simply send a comment in a thread or email them. The majority of marketers will help you one way or another. 
Today I will list only 1 blog but I will add more in the near future, as this topic will be continuously updated.
A site run by a friend of mine. We met in the WA community, 2 years ago. Peter is a decent and good guy from England, currently living in France. Apart from the website he runs a local holiday rental business.
Here is how Peter describes his website
An increasing number of people want to work from home online and as there are so many scams around, I try to guide people towards legitimate sites. My goal is to help people build sustainable online businesses. On Let's Work Online I share the knowledge, tools, and strategies that have helped me build my online business.

 

Thanks to Tasos of WebMarketSupport for displaying my site here. I've known Tasos for a couple of years and what first struck me about his site was that it was different! There are 1000's of sites in the make money online niche but only one like WebMarketSupport. Well done Tasos, I'm sure your originality will give you the success you deserve!
Thank you, Peter, for your kind words. This means a lot to me, really. And thank you for helping people get started online the Right Way.!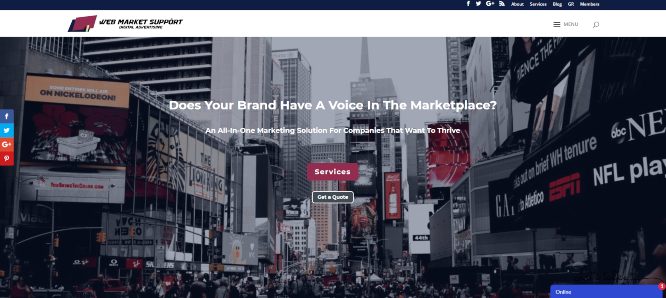 Last but not least. 
Yes, this is the blog that you are currently reading. And I have good news. WMS is expanding, big changes are coming. But I won't reveal anything more at the moment. 
In the meantime, if you need help with your affiliate business I am here for you. I respond to comments and emails, at least once a day.
What you can learn from me 
How to choose the "Perfect" profitable niche
Market research and analysis
Keywords
SEO
Original content creation
Website development
WordPress
Analytics
Design with online tools for free
Traffic methods
Social Media, forums, communities marketing
Facebook ads
Link building
Article marketing
Local marketing
Email marketing
Copywriting for beginners
Video marketing
Inbound marketing techniques
Other Income Sources besides the website business
and more…
The Digital Business RoadMap Free Training has finally released. Anything you need to start an online business is at your fingertips. I'm excited to welcome you to the member's area and I'm waiting for your feedback.
As you can see, an affiliate marketing business is not a piece of cake. There are so many things someone has to learn but don't be afraid, it's not rocket science.
On the other hand, it is a business that needs skills. But skills can be taught. Do not get afraid to get started. The helping resources are endless and with experience come great results. 
If you are serious and want to create a profitable business for the years to come I suggest that you get started with an advanced community. Getting help from affiliate networks is not the best of methods. Forums and communities where people discuss a variety of topics might be a better solution compared to Affiliate networks but in some cases, you might get wrong answers to your questions. 
From the communities mentioned above Solo Build It, Affilorama, Chris Farrell and STM Forum are great choices if you want to jump into this online adventure.
But definitely the most comprehensive is Wealthy Affiliate. Not only is the most interactive community with a live chat integrated, but the training is superior and covers everything concerning affiliate marketing. Furthermore, the tools suite and the website builder/platforms are complete. The tech team is 24/7 available and the hosting service is incredible. All sites are running at high speed and they always update their services with new applications and goodies. Not only, WA is a domain registrar where you can purchase domains at the cheapest prices of the market.
What is missing from WA though is a training on product creation. But that is something you don't have to worry at the moment. Product creation is not for beginners. 
This thread will be updated frequently to stay on top of news and in order to add more sources. 
That's it, another article has finished, here on Web Market Support. I am waiting for your comments and thoughts. Till next time.

Tasos Perte Tzortzis
Business Organisation & Administration, Marketing Consultant, Creator of the "7 Ideals" Methodology
Although doing traditional business offline since 1992, I fell in love with online marketing in late 2014 and have helped hundreds of brands sell more of their products and services. Founder of WebMarketSupport, Muvimag, Summer Dream.
Reading, arts, science, chess, coffee, tea, swimming, Audi, and family comes first.
Some of the links on this page are affiliate links. For more information, I refer you to the disclaimer page.