I remember I was discussing with a local entrepreneur 2 years ago when we first met at our kids' football game.
He is selling plant pots to traders around the country.
When I explained a few things about how I work, he shared a story.
He always believed that marketing and advertising are just a waste of money, an unnecessary luxury, an expense without meaning. Just like my father. 
But one day he was on a business trip somewhere and he was invited to a trade show by the founder of a magazine.
He did not want to attend the show and he did not want to refuse their proposal by just saying no either. 
So he decided to give away a beautiful small tree as a gift for their show and he explained that he had to go back to his town. 
The founder of the magazine was impressed by his gift and later when they spoke on the phone he informed him that they took pictures of the plant in the show with various attendees and that he created a mini ad space for the donated tree in his magazine.
It was a picture with a tiny little ad at the bottom of the page. 
It was just saying…this tree was donated by Mr. X for this show along with his telephone number.
For many months, after the ad was created, he was receiving phone calls from various business people all over the country telling him that they wanted a tree like the one in the picture for their facilities. The donated tree paid off its value 50X eventually, not to mention the new business relationships he could take advantage of.
This is when he realized the phenomenal power of marketing.
Marketing is the art and science of drawing attention to a company's products and services and it incorporates researching, advertising, sales, branding, public relations, product design and distribution, and more.
It's about interacting and engaging with the marketplace, nurturing prospects, converting them into paying customers by providing solutions to their problems, needs, and wants, and turning them into repeated buyers, advocates, and promoters of a brand.
70+ Reasons Why Marketing is so Important
Identifies people's problems, needs, wants, and aspirations
Discovers hidden opportunities in the marketplace
Recognizes unsatisfied groups of people
Helps brands gain insights into the competition
It draws attention
Defines and attracts a targeted audience, people 

who are interested in a brand's offerings, solutions, products, and services

Creates awareness
Acquires leads
Helps people become familiar with a brand and its values
Invites people to try out products and services
Helps brands become visible in the marketplace
Defines a unique selling proposition and differentiates brands from the competition
Showcases a brand's expertise and positions it as a leader
Develops close relationships with customers, influencers, and other companies
Creates a strong social presence, helps brands gain followers
Content marketing increases online traffic and improves SEO performance
Builds trust with prospects by continuously nurturing them
Builds authority and credibility
Helps brands follow-up on prospects
Propels prospects to take action
Educates prospects and customers with facts, statistics, research findings, etc so they can make well-informed decisions
Explains the benefits of products and services and the advantages of using them
It shows why a company's products and services are great
Helps people envision a better future for themselves
Helps customers solve their problems and pain points
Offers incentives
Converts prospects into buyers
Converts buyers into customers
Converts customers into repeating buyers
Converts customers and clients into raving fans and brand evangelists
Keeps a steady flow of customers coming in and retains existing customers
Creates the feeling of community
Satisfied customers are part of a brand's movement
Keeps in touch with the customer base
Delights and entertains customers
Increases customer loyalty
Earns referrals
Prepares a sales environment
Helps people become receptive to sales messages and pitches
Removes the risk from buyers
Guarantees results and satisfaction
Closes the sale
Shows appreciation and gratitude to customers so they feel important
Keeps customers interested, on alert
Makes customers receptive to new product, services, and ideas
Tests prices, quality, design, ad copy
Receives and analyzes feedback from the market
Segments people into different buckets (groups, lists, or categories) so a company can provide tailored experiences
Attracts the right customers and repels uninterested people who have low chances of converting
Multiplies results
Minimizes costs
Increases conversions and revenue
Decreases overhead
Reduces refund rates
Drives business growth
Improves product quality
Helps in product development
Helps management make informed decisions
Improves the overall company's performance
Helps brands discover new audiences, niches, target markets
Creates ideas for new products and services
Creates info-products that can be added to any company's arsenal to complement other digital or physical products
Creates multiple streams of income (front-end, back-end, upsells, downsells, cross-sells, funnels, etc)
Helps brands evaluate current assets they have in position
Identifies hidden assets
Creates excitement, anticipation, a buzz (product launches)
Delivers value in the marketplace
Opens up doors to potential partnerships and joint-ventures, networking
It opens up a whole new world of opportunity by reaching new audiences and markets with the help of affiliates
Helps brands connect with affiliate and advertising networks, forums, communities
Utilizes competitors' assets, resources, and clientele with strategic partnerships
Gives leverage
Attracts investors, funding, influencers, vendors, sponsors
Helps brands during tough economic times
Guerrilla techniques make it hard for people to forget a brand's name
Reminds people of a company's existence
Sustains brands' presence and reputation
Brands that don't utilize marketing, lose share to their competitors
Leads to success
And as Jay Abraham, one of the top marketing strategists in the world says…
Marketing is the mechanism that keeps businesses alive and thriving. 

Without marketing, we lose customers, and therefore money.

Is the difference between the life and death of a business
The Orange Juice Invention Story
In the early 1900s, orange juice wasn't a thing.
One day, a marketer called Albert Lasker was informed that orange growers were chopping down trees due to over-production.
People weren't eating enough oranges and Sunkist Oranges, a company, was suffering heavy losses because of it.
They asked for Lasker's help.
Lasker after researching discovered that one glass of orange juice required 2–3 oranges, and his firm designed and manufactured an orange juice extractor. 
His goal was to make drinking orange juice a habit.
Eventually, they managed to sell the orange extractors to the public for 10 cents bundled with 2-3 oranges.
The ad slogan…
Drink an orange.
We Teach
Marketing &
 Business
Live on Zoom
Your host: Tasos Perte Tzortzis
Schedule an interview so we can evaluate where you are right now, your needs and goals, and we'll give you a detailed analysis of how the workshops work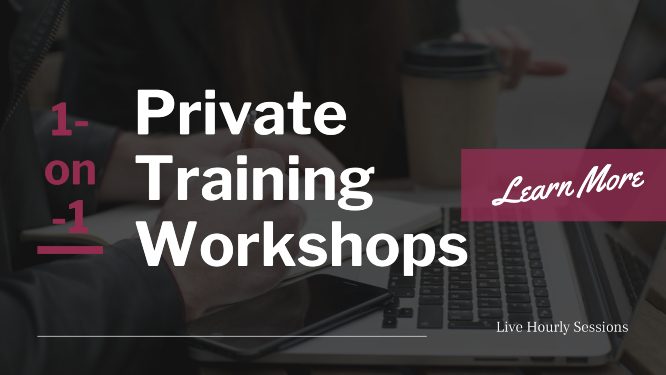 I hope you enjoyed this quick tour of the beautiful world of marketing.
Don't be afraid of it, don't shy away, make it an ally, and chances are, you'll have a thriving business, soon!
Do you need help with your marketing campaigns?
Schedule a free video-call interview to help us understand where you are at your business right now, your needs and goals, and we will give you a detailed analysis of how we work. Then, we'll create the first campaign for you for free to prove we can get you results.
That's it, another article has finished, here on Web Market Support. I am waiting for your comments and thoughts. Till next time.

Tasos Perte Tzortzis
Business Organisation & Administration, Marketing Consultant, Creator of the "7 Ideals" Methodology
Although doing traditional business offline since 1992, I fell in love with online marketing in late 2014 and have helped hundreds of brands sell more of their products and services. Founder of WebMarketSupport, Muvimag, Summer Dream.
Reading, arts, science, chess, coffee, tea, swimming, Audi, and family comes first.