In the dynamic landscape of business, where innovation and competition intertwine, the role of marketing emerges as a compass, guiding enterprises toward success. To the uninitiated, marketing might seem like a mere buzzword, associated with flashy advertisements and promotional gimmicks.
However, delve deeper, and you'll uncover a multifaceted discipline that serves as the lifeblood of organizational growth and resilience.
This article aims to unravel the layers of the intricate tapestry that is marketing, shedding light on its profound importance in shaping the destiny of businesses large and small. Beyond the billboards and social media campaigns, marketing is a strategic powerhouse that fuels customer engagement, and propels brand evolution and revenue streams.
Embark on a journey with me as I explore the fundamental pillars of marketing, deciphering why it is not merely a choice but an indispensable element for thriving in the contemporary business ecosystem. From cultivating customer connections to navigating the nuances of market trends, I invite you to discover the essence of marketing and how it serves as the cornerstone for organizational triumph.
As we unravel the significance of marketing, prepare to witness how this dynamic discipline transcends conventional boundaries, leaving an indelible mark on the success stories of businesses worldwide.
The Strategic Significance of Marketing
Why There Are People Who Wonder
I remember I was discussing with a local entrepreneur 2 years ago when we first met at our kids' football game.
He is selling plant pots to traders around the country.
When I explained a few things about how I work, he shared a story.
He always believed that marketing and advertising are just a waste of money, an unnecessary luxury, an expense without meaning. Just like my father.
But one day he was on a business trip somewhere and he was invited to a trade show by the founder of a magazine.
He did not want to attend the show and he did not want to refuse their proposal by just saying no either.
So he decided to give away a beautiful small tree as a gift for their show and he explained that he had to go back to his town.
The founder of the magazine was impressed by his gift and later when they spoke on the phone he informed him that they took pictures of the plant in the show with various attendees and that he created a mini ad space for the donated tree in his magazine.
It was a picture with a tiny little ad at the bottom of the page.
It was just saying…this tree was donated by Mr. X for this show along with his telephone number.
For many months, after the ad was created, he was receiving phone calls from various business people all over the country telling him that they wanted a tree like the one in the picture for their facilities. The donated tree paid off its value 50X eventually, not to mention the new business relationships he could take advantage of.
This is when he realized the phenomenal power of marketing.
Marketing is the art and science of drawing attention to a company's products and services and it incorporates research, market segmentation, branding, awareness, advertising, sales, customer service, public relations, product design and distribution, and more.
It's about interacting and engaging with the marketplace, nurturing prospects, converting them into paying customers by providing solutions to their problems, needs, and wants, and turning them into repeat buyers, advocates, and promoters of a brand.
Marketing can be defined as the strategic process of creating, communicating, delivering, and exchanging value to satisfy the needs of a target market, with the ultimate goal of achieving business objectives.
I could go on and on here!
Basic Reasons Why Marketing is so Important
Extra Reasons Why Marketing is so Important
Extra Reasons Relative to Specific Marketing Activities
The Orange Juice Invention Story
In the early 1900s, orange juice wasn't a thing.
One day, a marketer called Albert Lasker was informed that orange growers were chopping down trees due to over-production.
People weren't eating enough oranges and Sunkist Oranges, a company, was suffering heavy losses because of it.
They asked for Lasker's help.
Lasker after researching discovered that one glass of orange juice required 2–3 oranges, and his firm designed and manufactured an orange juice extractor.
His goal was to make drinking orange juice a habit.
Eventually, they managed to sell the orange extractors to the public for 10 cents bundled with 2-3 oranges.
The ad slogan… Drink an orange.
Since then, people enjoy drinking orange juice, me included.
Marketing Alchemy: Transforming Innovations into Cultural Staples
Marketing often contributes to the successful promotion and adoption of newly introduced and unpopular products by shaping consumer perceptions, creating demand, and driving the success of innovations.
Diamond Engagement Rings: The concept of a diamond engagement ring as a symbol of love and commitment was largely popularized by a marketing campaign by De Beers in the mid-20th century.
Breakfast Cereal: Cereal companies like Kellogg's and Post heavily marketed the idea of breakfast cereals as a quick, convenient, and healthy morning option, contributing to their widespread adoption as a breakfast staple.
Interdisciplinary Foundations of Marketing
Marketing, as a multifaceted discipline, draws extensively from various sciences to comprehensively understand and influence consumer behaviour.
1. Sociology: By examining social structures, groups, and trends, marketers gain insights into how individuals interact, form opinions, and make purchasing decisions within the broader societal context.
2. Psychology: Understanding cognitive processes, emotions, and motivations is central to crafting effective marketing messages, creating brand appeal, and designing campaigns that resonate with the target audience on a psychological level.
3. Cultural Anthropology: Cultural nuances significantly impact consumer preferences and behaviours. Marketing utilizes anthropological insights to tailor strategies that align with diverse cultural contexts, ensuring relevance and resonance.
4. Economics: Fundamental economic principles, such as supply and demand, pricing strategies, and market dynamics, guide marketers in optimizing resource allocation, pricing products, and responding to market fluctuations.
5. Neuroscience: Leveraging insights from neuroscience helps marketers understand how the brain processes information, reacts to stimuli, and makes decisions, enabling the creation of compelling and memorable brand experiences.
6. Communication Studies: Drawing from communication theories and models, marketers develop strategies to convey messages effectively, considering factors like language, symbols, and mediums that resonate with the target audience.
7. Technology and Data Sciences: With the advent of digital marketing, technology and data sciences play a pivotal role. Analytics, artificial intelligence, and big data help marketers analyze consumer behaviour, personalize campaigns, and optimize marketing strategies for better outcomes.
8. Environmental Science: Increasingly, sustainable and environmentally conscious practices are integral to marketing strategies, reflecting societal concerns and aligning with the values of environmentally conscious consumers.
9. Political Science: Marketing strategies often intersect with political and regulatory landscapes, influencing decisions on market entry, product positioning, and public relations to navigate political and legal considerations.
10. Demography: Understanding population demographics assists marketers in segmenting markets, tailoring products, and designing campaigns that appeal to specific age groups, genders, and cultural backgrounds.
This interdisciplinary approach, encompassing sociology, psychology, cultural anthropology, economics, neuroscience, communication studies, technology, environmental science, political science, and demography, forms the foundation of a holistic and effective marketing strategy, acknowledging the complex interplay of factors that shape consumer behaviour in a dynamic and evolving landscape.
We Teach
Marketing &
 Business
Live on Zoom
Your host: Tasos Perte Tzortzis
Schedule an interview so we can evaluate where you are right now, your needs and goals, and we'll give you a detailed analysis of how the workshops work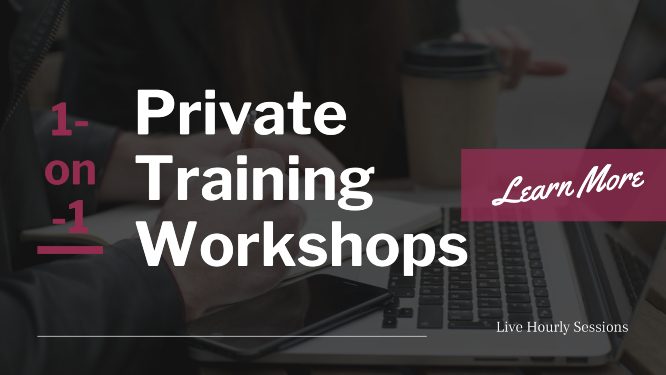 In conclusion, marketing is a multifaceted and indispensable force that transcends traditional boundaries, serving as the strategic heartbeat of business success by driving customer engagement, fostering brand loyalty, guiding strategic decisions, and adapting to dynamic market landscapes, ultimately shaping the trajectory of organizations towards growth, impact, and sustained relevance.
For business owners who may be skeptical about the importance of marketing, my advice would be to recognize that marketing is not just an expense but an investment in the long-term success and sustainability of their business.
Embrace the power of marketing to understand your customers, differentiate your brand, and navigate the competitive landscape.
Start with small, targeted campaigns to see measurable results, and continually assess and adapt your strategies based on data and customer feedback.
In a world where visibility and consumer engagement are critical, embracing effective marketing practices can be a key factor in achieving business objectives and staying ahead in the market.
I hope you enjoyed this quick tour of the beautiful world of marketing.
Don't be afraid of it, don't shy away, make it an ally, and chances are, you'll have a thriving business, soon!
Do you need help with your marketing campaigns?
Schedule a free video-call interview to help us understand where you are at your business right now, your needs and goals, and we will give you a detailed analysis of how we work. Then, we'll create the first campaign for you for free to prove we can get you results.
That's it, another article has finished, here on Web Market Support. I am waiting for your comments and thoughts. Till next time.

Tasos Perte Tzortzis
Business Organisation & Administration, Marketing Consultant, Creator of the "7 Ideals" Methodology
Although doing traditional business offline since 1992, I fell in love with online marketing in late 2014 and have helped hundreds of brands sell more of their products and services. Founder of WebMarketSupport, Muvimag, Summer Dream.
Reading, arts, science, chess, coffee, tea, swimming, Audi, and family comes first.