Affiliate Marketing History
To know your Future, you must know your Past
In a previous discussion, we analyzed what is affiliate marketing and we compared it to the classic/traditional advertising methods.
We found out that this model has numerous benefits for all the parties involved, the advertised companies, the publishers (affiliates), the affiliate networks, and, of course, the end-consumers.
Today, this model has become mainstream, and thousands of affiliates are running their home-based businesses.
It's a fantastic way to generate income, the operating costs are almost non-existent, and you have the chance to expand on new markets without any limitations at all.
Now, in order to understand the power of this advertising model, it's crucial to take things from the start.
Affiliate Marketing Roots/History
Who was the pioneer that gave birth to this business model? All the online resources agree at this point.
According to Shoeboxed, William J. Tobin, the founder of PC Flowers & Gifts conceived the idea of internet affiliate marketing and launched his program on the Prodigy network. His company remained on the service until 1996.
Skimlinks mentions " William J. Tobin conceived, implemented, and patented affiliate marketing as we know it. He set-up the first affiliate programme for his company, PC Flowers & Gifts in 1989″.
Rachel Romero with an article on MoreNiche says " It's a common misconception that Amazon invented affiliate marketing. Actually, affiliate marketing began in 1989 with a man named William J. Tobin, who holds the proud title of the world's first internet marketer. The founder of PC Flowers & Gifts, Tobin conceptualized the idea of affiliate marketing and launched his program on the Prodigy Network. This model involved paying the Prodigy network a commission on every sale. By 1993, it was generating more than $6 million dollars yearly for Prodigy. This success encouraged Tobin to patent the idea in 1996, although this wasn't issued until 2000.
Meanwhile, in 1994, CDNOW launched their BuyWeb program. The idea was that music sites could review albums and link their visitors directly to CDNOW where they could purchase the albums".
Wikipedia enlightens " The concept of affiliate marketing on the Internet was conceived of, put into practice and patented by William J. Tobin, the founder of PC Flowers & Gifts. Launched on the Prodigy Network in 1989, PC Flowers & Gifts remained on the service until 1996. By 1993, PC Flowers & Gifts generated sales in excess of $6 million per year on the Prodigy service. In 1998, PC Flowers and Gifts developed the business model of paying a commission on sales to the Prodigy Network.
In 1994, Tobin launched a beta version of PC Flowers & Gifts on the Internet in cooperation with IBM, who owned half of Prodigy. By 1995 PC Flowers & Gifts had launched a commercial version of the website and had 2,600 affiliate marketing partners on the World Wide Web. Tobin applied for a patent on tracking and affiliate marketing on January 22, 1996, and was issued U.S. Patent number 6,141,666 on Oct 31, 2000. Tobin also received Japanese Patent number 4021941 on Oct 5, 2007, and U.S. Patent number 7,505,913 on Mar 17, 2009, for affiliate marketing and tracking. 
Cybererotica was among the early innovators in affiliate marketing with a cost per click program.
Amazon launched its affiliate program in 1996. The program really changed the affiliate landscape and became mainstream really fast. Thousands of retailers and publishers began to co-operate bringing Amazon to the top of the charts.
Today, after all these years, Amazon's founder, Jeff Bezos is the first person to top $100 billion as number one on the Forbes list of the World's Billionaires. He owns 16% of e-commerce colossus Amazon, which he founded in a garage in Seattle in 1994.
Amazon became a giant thanks to its affiliates, and this shows the true power of the affiliate advertising model.
Why?
Companies don't have to hire sales representatives, they just open an affiliate program, get their products advertised for free, and they pay their affiliates only when sales occur.
Was the Amazon's Associates Program the first affiliate program?
It goes something like this…
In July 1996, Amazon.com launched the first affiliate program on the Internet. That's the story in the Amazon.com Associates Program Frequently Asked Questions, at least.
As legend has it, Jeff Bezos, CEO, and founder of Amazon.com chatted with a woman at a cocktail party about how she wanted to sell books about divorce on her website. After that exchange, Bezos pondered the idea and thought about having the woman link her site to Amazon.com and receive a commission on the book sales. This was the impetus for creating the "first on the Web" Amazon.com Associates Program.
But there are some problems with that claim by Bezos. According to Daniel Gray in "The Complete Guide to Associate and Affiliate Programs on the Net," there were a number of sites that operated programs prior to July 1996. And that is just the mainstream side of it. There are also many adult sites that dabbled in the affiliate marketing concept before Amazon.com picked it up.
Before There Was Amazon.com
In February 2000, Amazon.com announced that it had been granted a patent (6,029,141) on all the essential components of an affiliate program. The patent application was submitted in June 1997, which was before most affiliate programs but not before PC Flowers & Gifts.com (October 1994), AutoWeb.com (October 1995), Kbkids.com/BrainPlay.com (January 1996), EPage (April 1996), and a handful of others.
"While I admire what Jeff Bezos did for the industry, he in no way pioneered anything," said Brad Waller, VP of marketing for EPage.
"He popularized the idea, but he was a latecomer — by about two years. There is quite a bit of documentation on this issue, including assertions by Jason Olim and Matthew Olim, in their book about founding CDNow, that they had an informal program in 1994," continued Waller.
Other Important Highlights
In 1998, 2 major affiliate networks joined the evolution, Commission Junction, and
Clickbank
. The affiliate networks act as a medium between publishers and advertisers. They handle all the transactions while providing marketing and monitoring tools for both parties.
In 2000, the United States FTC (Federal Trade Commission), published a series of guidelines for the sector which helped cement its legitimacy in the online marketing world,
Skimlinks
continues.
2003 was the year that Missy Ward and Shawn Collins founded the Affiliate Summit.
2005 – The Japanese eCommerce company Rakuten, purchased the LinkShare Corp. for $425 million. This was the largest affiliate acquisition to date.
2008 – The Affiliate Nexus Tax. A legislation concerning Amazon and its affiliates, and the birth of the Performance Marketing Association, which was founded to protect marketers.
In 2009, the FTC announced new rules to ensure that all affiliates disclose their material connection with their advertisers.
2012 – The Affiliate Management Days Conference was started by Geno Prussakov.
2013 – The US Congress introduced the Marketplace Fairness Act. In April of this year, the Google Affiliate Network announced the upcoming termination of its operations.
What about these facts? What can we learn? Is Affiliate Marketing going to stay as it is? or is it about to change?
Which is the next "big' thing? it's almost 30 years that this model is active with no major changes whatsoever.
The number of affiliates is only growing. The number of affiliate networks follows the same exact path.
Companies are promoting one another for commissions, and this is happening even between competing companies.
I believe it's time for a change. And I don't mean terminating this model or hitting it in its base.

But maybe it's time to create a new dimension. A new spectrum and/or new legislation
That's it, another article has finished, here on Web Market Support. In the next chapter, we'll be discussing affiliate marketing statistics that will help us better understand the truth behind the numbers and maybe we can get closer to answering those questions.
I am waiting for your comments and thoughts

Tasos Perte Tzortzis
Business Organisation & Administration, Marketing Consultant, Creator of the "7 Ideals" Methodology
Although doing traditional business offline since 1992, I fell in love with online marketing in late 2014 and have helped hundreds of brands sell more of their products and services. Founder of WebMarketSupport, Muvimag, Summer Dream.
Reading, arts, science, chess, coffee, tea, swimming, Audi, and family comes first.
We Teach
Marketing &
 Business
Live on Zoom
Your host: Tasos Perte Tzortzis
Schedule an interview so we can evaluate where you are right now, your needs and goals, and we'll give you a detailed analysis of how the workshops work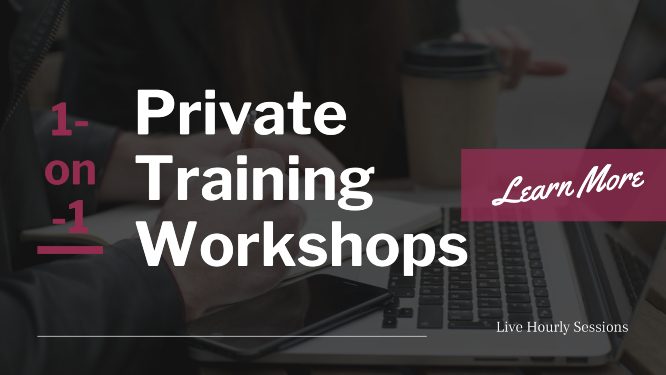 Affiliate Marketing Resources
The ultimate guide to help you master every aspect of this business model
Some of the links on this page are "sponsored". For more information, I refer you to the Disclaimer page