I had a meeting downtown yesterday and 2-3 hours before I left, it started raining hard, very hard.
But what can you do?
The thing is I had to park my car 3 km away and walk because they had restricted access to certain parts of the city's centre (probably due to covid-19). And as you imagine, in a few minutes I was like this guy below.
The rain was falling all over me, my shoes could not handle so much water and I was feeling like a fish.
The Compounding Effect In Affiliate Marketing
This is when I was started thinking of the compounding effect. A perfect example. As the rain pours on you, drop by drop, the water that is wetting the clothes stays on, and you get soaked, more and more. It just adds up, there is no turning back.
I got home 2,5 hours later, and I could not feel my feet. My shoes, the socks, everything was a mess.
But this was not the end of my nightmare.
I got in the bathroom expecting to enjoy a hot bath to ease my cold.
Nope, something was wrong with the water. I shouted for help. I asked my wife to check the central heater. She noticed some water or petrol on the floor. Damn, I said, just heat up some water in the kitchen. I'll check it out later.
Anyway, I got my bath in the most inconvenient way, but it was at least hot water.
Hopefully, the heater was OK, it was just the pressure of the boiling water that was low, I knew how to fix that on my own.
Problems solved…
Affiliate Marketing Compounding
I often get asked if there is potential in the affiliate marketing business model.
First, I illustrate some awesome statistics.
For example:
81% of brands, use affiliate marketing programs. Just 1 out of 5 don't.
38% of marketers call this model one of the top customer acquisition methods.
Content marketing costs 62% less than traditional advertising (TV, radio, billboards) and generates 3X leads.
Then, I explain how affiliates can promote literally millions of products and services from tens of thousands of brands. Affiliates can partner up with any brand.
Affiliates use their own online properties to help visitors make informed decisions while at the same time, they advertise products and services that can help people solve their problems, fulfill their needs, and reach their goals.
Affiliates (publishers) can target the whole population, they are not limited by location, time, or other factors that physical stores deal with.
Affiliates are also able to monetize their online properties and various social accounts in a hundred different ways, beyond the standard affiliate promotions. Blogging, lead generation, selling advertising space, sponsorships, email marketing, video channels, podcasts, social media, freelancing, dropshipping, eCommerce stores, the catalog is endless.
Affiliates can explore and expand on new niches and target new audiences.
Eventually, affiliates can develop their own products and sell their own marketing services to other companies.
The model is thriving. There are people killing it.
But I have to be honest here…the majority of people don't make much money, they can't build a real business.
Why?
If you ask them, they are going to tell you that it was someone else's fault. Or that the market was too competitive. They will make excuses.
But the thing is these people can't push themselves hard, hard enough.
In fact, most of them, enroll in a training program to learn how to build a business, and they never take action.
Without action, you can't expect any results.
Now, here's how this business model has a compounding effect as well. Just like the rain that is soaking your clothes, more and more, more and more.
As we mentioned, publishers promote products and services on their own online properties.
They create content, media, and pages that stay online for as long as their websites are active.
At some point, these pages start getting rankings and visibility. As time passes by, more and more people are visiting these pages and are getting exposed to these promotions. And sales start coming in.
Pages that you created in the past, earn you income sometimes for a lifetime.
And as publishers keep on publishing more and more stuff a compounding effect takes over. And all these pages that they created are in other words, different income streams.
Brands that use affiliate marketing programs
Content marketing costs compared to traditional marketing
Less than traditional advertising
Affiliate marketing generates 3X leads than traditional advertising
Marketers that specify affiliate marketing as one of their top customer acquisition methods
I had promoted in the past a product from a company that later on went out of business. I had created just one page for this promotion but the page did not get 1st-page rankings immediately and as a result, I did not make any sales. Also, I was afraid to spend money on ads to bring in traffic for this particular product. And I was right to be afraid, the company disappeared.
But after 3 years, I received a notification from Paypal with a check from this company.
I thought this must be a joke.
I checked their website and they were back in business, and my page made sales for them.
Without even knowing it, I made a very decent profit for a page I created 3 years ago. Obviously, as time passed by, my page got 1st-page rankings and was receiving traffic.
Still, this page is earning me income, you could say it's passive income, although nothing's truly passive.
And this is just one page out of the 1,000+ pages.
This is the power of compounding.
Another example:
There is a multitude of products and services that I'm promoting that earn me recurring commissions.
These are usually monthly subscriptions, memberships, software, or other types of products sold on an ongoing basis.
I've created content for these promotions once and they return income for months and years, at least for as long as customers stay satisfied with the company and don't cancel their subscriptions.
From time to time, I add new information to keep the pages updated, improve the user experience, and stay on top of other competing websites.
This is why I don't believe we can say it's passive income, it's almost passive.
But it's recurring, and this is huge.
Not all companies will pay you recurring commissions for a lifetime, but the majority will.
When you work with affiliate managers and promote launches (products and services that are being sold during a certain period of the year), and you make sales, you are getting noticed by other companies.
You will start getting notifications from other affiliate managers to participate in their launches, and your cycle will grow.
You make new connections and relationships, and you reach new audiences.
All these add up, it's a compounding effect.
I'm also getting approached by companies that want to sponsor their products and services. Beyond the sponsored commissions I receive, these companies might offer some prizes, free trials, or exclusive discounts for my audience. 
As a result, the website gains popularity, its traffic increases, and new sponsorships take place.
Now let's discuss different income streams.
In the beginning, I was just creating content and I was active on social media and other mediums. I was earning commissions by promoting brands on my web pages.
Then, I started generating leads and I was using emails to stay in touch with my subscribers. Very often, I promote brands using emails or I advertise my own services.
I started selling advertising space to ad networks and sponsors.
I created a video channel and I recently launched a podcast as well.
And on top of that, I now provide marketing and advertising services, build websites and produce multimedia for companies around the world, host private training workshops, and offer business advice.
All these are different income streams, they all add up, it's the compounding effect.
This is how these promotions add up, this is the power of compounding.
These are just a few examples of the compounding effect in affiliate marketing. This is why we talk about a business model that is lucrative, with huge potential, and earns you income that is very often recurring. You can add up thousands of different income streams without having to worry about developing a product, ever in your life.
Wanna know more about this business model? Wanna become a trusted publisher with authority? Someone that helps people with their decisions? Someone that helps companies sell more of their products and services? Someone that not only promotes other brands but is also developing their own products and services?
Then check out our live 1-on-1 private training workshops, dedicated to helping you become a fully-equipped and very successful marketing publisher, the "Marketing Publishing Mastery" training. There's a 14-day free trial period and you can enjoy unlimited sessions.
We Teach
Marketing & 

Business
Promote other companies' products and services for commissions, master every aspect of affiliate marketing, and become a brand by developing your own products 
Live on Zoom
Your host: Tasos Perte Tzortzis
Schedule an interview so we can evaluate where you are right now, your needs and goals, and we'll give you a detailed analysis of how the workshops work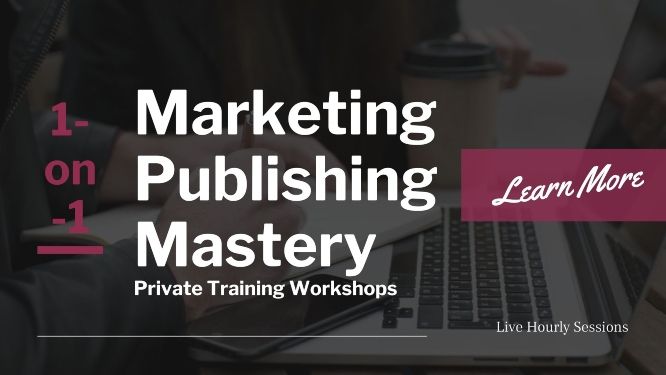 That's it, another article has finished, here on Web Market Support. I am waiting for your comments and thoughts. Till next time.

Tasos Perte Tzortzis
Business Organisation & Administration, Marketing Consultant, Creator of the "7 Ideals" Methodology
Although doing traditional business offline since 1992, I fell in love with online marketing in late 2014 and have helped hundreds of brands sell more of their products and services. Founder of WebMarketSupport, Muvimag, Summer Dream.
Reading, arts, science, chess, coffee, tea, swimming, Audi, and family comes first.