As of the time of writing this article, there are 32.1 million total COVID-19 cases and 982,442 deaths worldwide, according to Worldometer.
In March, we hoped the pandemic would end in August or September. But for now, epidemiologists predict that COVID-19 will terrorize humanity for at least two years.
In the world of social distancing, lockdown, and global economic decay, industries must adjust to survive. Indeed, they have already changed marketing strategies for the COVID-19 era.
So today, we will provide insights into changes in marketing impacted by the coronavirus pandemic.
5 Predictions In Marketing Influenced By Covid-19
The virus spreading under the worst scenario causes people to fear going outdoors and getting close to each other.
The WHO (World Health Organization) recommends social distancing and self-isolation. Ideally, people should leave their homes only for serious reasons. In this situation, increased COVID-19 awareness has changed the way businesses work. 
TV commercials have started supporting the flow of quarantine, focusing on home decorations, and depicting families spending time together at home. Indeed, commercials showing people walking happily in the park fail to resonate with self-isolation. 
Also, brands started putting emphasis on values rather than consumption, ensuring that we are still spiritually connected despite being isolated physically and will get through this together.
Today, when the mass fear of the coronavirus settled down a bit, brands have started integrating more humor and positive vibes into their business, joking about self-isolation, remote work, and at-home entertainment. 
Besides, customers have become more attentive to how brands act during the pandemic.
Thus, companies have shifted the advertising message to brand values striving to retain the existing customers.
# 2 The Rise in e-Commerce Marketing
Currently, over 40% of the total US labor force works from home. Consequently, people spend more time online for personal use, which leads to a drastic change in consumer behavior. 
As people don't want to interact with each other in person or get penalized for violating social distancing norms, they make purchases online more often than ever before.
Online sales increased by a whopping 42% in the US in August 2020.
Because of the long-lasting pandemic, remote employment will remain the primary solution for most companies.
Due to this, e-commerce will thrive like never before, reaching over $4.5 trillion by 2021.
US labor force working from home during the pandemic
Increase in online sales in the US in August 2020
eCommerce sales by 2021 in US dollars
#3 Social Commerce will Grow
When on quarantine, people tend to switch to mobile devices and spend much more time on social media. Although people started using it primarily for communication, social commerce has also experienced a drastic increase.
For instance, Instagram campaigns showed a 20% efficiency increase in the first quarter of 2020, compared to the end of 2019.
Besides, more and more brands shift to social media, allowing social network users to purchase products right from their feeds.
The social commerce market is thus expected to grow by two trillion dollars in the upcoming years.
Increase in Instagram campaigns efficiency in the 1st quarter of 2020
#4 Delivery Services will Skyrocket in Demand
The coronavirus pandemic knocked out the restaurant industry, with many brands ceasing to exist. According to popular predictions, this industry will lose over $250 billion in sales at the end of 2020. 
Indeed, most of the restaurants will remain closed for an undetermined amount of time. Many brands shifted to the online environment, offering delivery services, contactless payments, etc.
Now, more and more people opt for food delivery, reshaping the restaurant service.
As for numbers, over 40% of people over 35 plan to shop more food online in the UK.
Additionally, over 60% of people between 18 and 34 have already started buying meals online.
As a result, delivery companies began thriving.
For example, Amazon increased net income by 200% during the COVID-19 pandemic. Therefore, the food industry and pretty much any non-essential retail store will continue implementing delivery services.
Eventually, any brand that wants to stay afloat will have to switch to contactless services and provide delivery options.
Sales lost in the restaurant industry at the end of 2020
People over 35 that plan to shop more food online in the UK
People between 18 and 34 that already started buying meals online
Increase in Amazon's net income during the pandemic
#5 A Drop in Traditional Media will Increase
The coronavirus pandemic has heavily impacted traditional media channels. The overwhelming lockdown causes a drop in spendings on traditional advertising, such as newspapers, magazines, and radio.
Cinema advertising is now experiencing the most shocking crisis, with a drop of 31.6% according to WARC. Indeed, spending money on cinema commercials would not be the best idea when cinemas are closed.
Instead, the companies started investing in social media, increasing the associated advertising expenses by 9.8%.
As long as the COVID-19 pandemic spreads across the globe, brands will continue prioritizing internet marketing.
Drop in cinema advertising
How to Deal with a Crisis During the Pandemic?
The global economy faced a pandemic while being unprepared. Now, it is predicted to experience the worst recession since the Great Depression.
Nevertheless, COVID-19 accelerated the recent marketing trends, and forced brands to develop new strategies, become more flexible and creative in their marketing approaches.
It is crucial to realize that new pandemics will overwhelm the entire planet several times in the future. It is inevitable, and the upcoming lockdowns will cause economic recessions until companies learn to adapt to them.
What should brands do to withstand such challenges? See recommendations below:
Empathy and Customer Experience
Soft sell and referring to customers' needs are crucial in today's challenging times. Since consumer behavior changes unpredictably, brands should rely on customer experience and feedback like never before.
Instead of pushing on hard sell, brands should establish new ways of interacting with their customers, considering their changing needs and providing new solutions.
Being empathic is essential for retaining clients.
Companies should show care about their customers' well-being. For instance, Lamborghini started producing facial masks, emphasizing healthcare importance and increasing COVID-19 awareness.
When people have to spend all their time at home, contactless customer experience and delivery solutions have to become a priority for many companies.
Online shopping, food, and sanitizing essentials delivery experience high demand, and businesses should seize these opportunities.
For instance, the fitness industry seemed to wither, but gyms started launching online workout sessions, selling home fitness equipment, creating home training communities in social networks, etc.
Increasing online presence is the only way to reach customers these times.
Thus, brands should switch to social media, search engines, and affiliate marketing to stay afloat. What is more, people started spending more time watching vloggers and other influencers, which is a chance for brands to use influencer marketing.
We Teach
Marketing &
 Business
Live on Zoom
Your host: Tasos Perte Tzortzis
Schedule an interview so we can evaluate where you are right now, your needs and goals, and we'll give you a detailed analysis of how the workshops work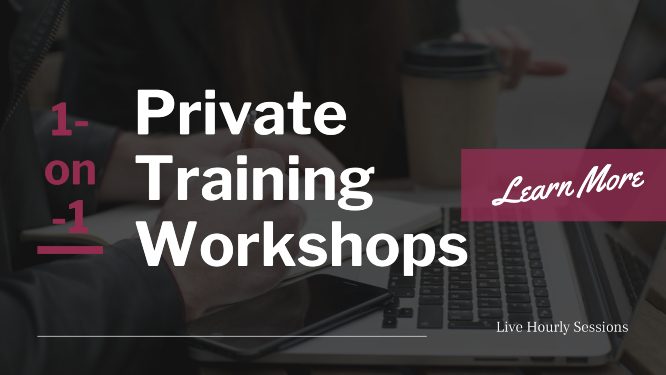 The pandemic has undoubtedly changed consumer behavior, accelerating the existing marketing trends. While traditional advertising will fall into oblivion, digital and social media are thriving and will become primary marketing channels in the future.
The global quarantine forces brands to develop remote solutions for the existing products, create new product lines, and increase online presence.
It shows that adapting to a new reality is the key to economic survival in such challenging times.
Amanda Dudley
Historian, Lecturer, Essay Writer
Amanda Dudley is a historian, lecturer, and essay writer. She has been working in the educational industry for 19 years, giving history lectures at Stanford University and teaching students remotely. Amanda has been applying new teaching techniques for students and children with disabilities, helping them receive a well-rounded education. Currently, Amanda works as a part-time essay writer at writing service and helps undergraduates and graduates make significant progress in academic writing.