I am always on a hunt for video production applications, as the statistics show that this kind of media is consumed the most. With these programs, even amateurs can achieve great results without any technical knowledge. This is the real power of the web.
So here I am investigating a very promising online app…
Inside the Studio of Stupeflix
They say…Make amazing videos in seconds. Just add photos, videos, music, and text. It's very easy and super fun.
Features
Free, unlimited videos up to 20 minutes long
Easy & magic: all the editing is done for you, so you can focus on your story
16 beautiful themes
Unique: add maps, custom transitions, set movie pace, individual durations. Add voice-over, set volumes, trim videos, reverse or slo-mo.
Available themes to choose from
Outline, diamond, tiles, classic
Scrapbook, unreel, blueprint, comics
Party, 1901, snowflakes, top10
Interview, humble, raw, martini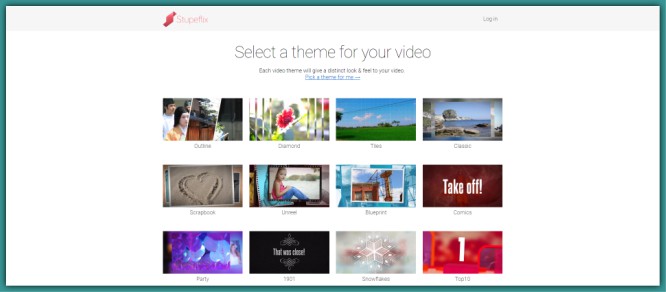 Become a Digital Entrepreneur and Transform Your Life
1st attempt – Outline Theme
Outline will take your pics and videos for a classy ride, sliced and diced by lively white stripes. This theme transforms a series of pictures into a professional looking montage with elaborate transitions.
Ok, let me think, I want a quick video for the article "Top places to get Affiliate Marketing help".
I imported the images used in that post. The images showed up in alphabetical order. You can easily drag and drop any image in the spot you want it to appear. I re-ordered the images according to my post progress.

You can also add text overlay on every image.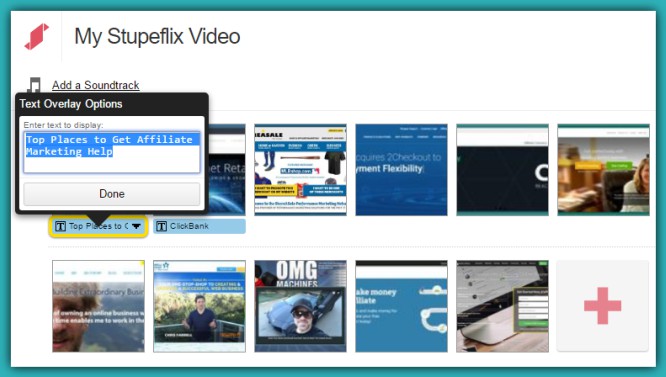 You can then add an audio soundtrack from those in the Stupeflix database.
Here is the outcome, not bad for a 3 minutes work.
Available options for creating a video
Share: Facebook, Twitter, mail, embed on a website
Upload to: YouTube, Facebook, Vimeo
Download it as 360p, 640×360. If you need higher resolution you can upgrade your membership.
Soundtracks
Genres
Pop/rock, electronic, jazz, folk
Country, orchestral, urban, world
Occasions
Birthdays, love declaration, memorial, shower
University, wedding, bachelor party
Fun
Friendship, humor, sports
Travel, vacations
Holidays
4th of July, Christmas, Cinco de Mayo, Easter, father's day
Halloween, mardi gras, mother's day, new years
St Patrick's, Thanksgiving, valentine's day
Moods
Angel, Blue, fear, joy
Love, sadness
Business
Presentations, production, real estate
StuperFlix mini Blog
Most popular articles examples
The easiest way to create a reverse video effect
Manage music and volume of your videos
Video editing iPhone apps
Editing features for video clips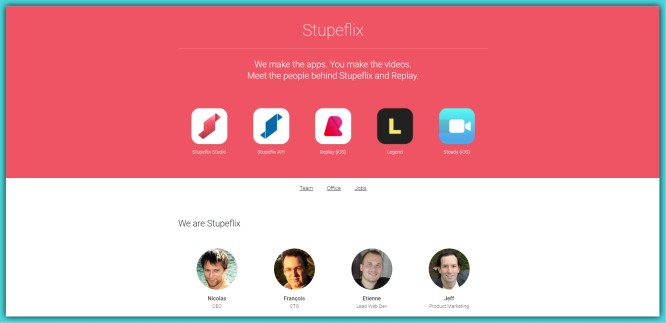 Looking for Ways to Start an Online Business? Here's a List of the Best Solutions
Final Words
A very easy to use app. Just pick a template, insert your media, add text, voice and you are good to go. It is worth giving a try.
Related Resources
Other Video Applications I Use
Sponsored Ad
Access your essential Stupeflix studio applications to create high-quality videos and content remotely from anywhere on any device with high-performance Citrix Xendesktop VDI from CloudDesktopOnline with 24*7 support from Apps4Rent.com.
That's it, another review has finished, here on Web Market Support. I am waiting for your comments and thoughts. Till next time.