Today I deal with a very interesting company as I can see from the main video presentation. An old tree harvesting company from Finland entering the market as an investing platform available for everyone around the world. They claim to use the latest technology in the industry and to be the leading factory of the European market.
I am very curious to move on further…
Inside Tree7
The homepage is really attractive and visitors have to decide…
Your needs, our opportunities
Get 3% dividend per day for life
They continue…
Advantages of investing in tree harvesting
Never ending supplies, the company owns a vast supply of quality raw materials which helps us plan ahead for long-term business activity.
High demand for qualitative wood on the global market
High profitability when exporting
Huge demand for wooden houses in Europe
Professionalism and extensive experience in tree harvesting and processing is the guarantee of continuous output as well as strong and promising relations with our investors
Video Presentation
Tree7 LTD was founded in 1997, selling wood & materials in Europe. They produce quality products for clients in over 40 countries. The eco-friendly production and the protection of Earth's climate is their top priority.
Now they want to expand online looking for investors to become partners. Investors would enjoy stable profits, flexible terms, a wide variety of opportunities.
Now I am not an expert in trees & the wood industry but how can a company harvesting trees be friendly to our environment?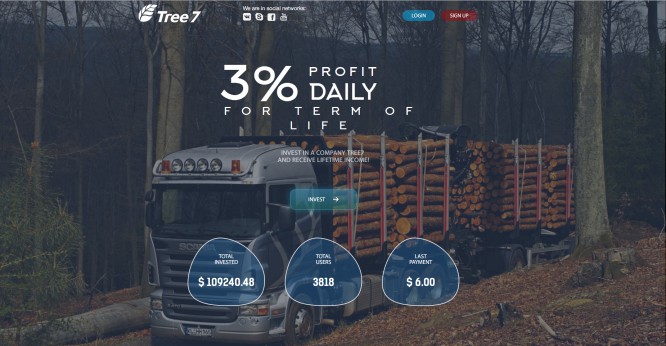 About Page
They offer a wide variety of hawser products and tree lifting gear, clothing, footwear, tools & accessories, tailor-made hoses, ADS plastic, landscape and road surface among many more. Competitive prices and tested by durability registrars. Around 50% of the production is spruce, and the other half is pine.
Why choose Tree7 – They say…
Wood is growing slowly when it comes to demanding and harsh conditions of North Finland. Finnish wood that we use as raw materials has little, healthy twigs and high density. Due to this, its durability and flexibility are unsurpassed. That is why spruce and pine trees used by Tree7 Inc. are considered one of the key attributes for manufacturing high-quality, heavy-duty constructions and unmatched wood products.
Our tree-processing factory uses the most suitable gear for sawing logs of any size and length. Latest technology solutions, qualified staff and desire to provide quality service to our clients – all of these factors guarantee reliable deliveries under any circumstances.
Investment Plan
Deposit $10 – $100,000, 3% on a daily basis, no expiry date, instant payments guaranteed
MLM Affiliate Program – 2 Levels Deep
1st level – 12% commissions on deposits from your referrals, 5% of their total income
2nd level – 3% commissions on deposits only.
Payment Processors
Perfect Money, Payeer, AdvCash, NixMoney and coming soon Bank Wire, YandexMoney, QIWI, Payza, Solid Trust Pay
FAQ – Important
You can only open one account per computer
You can deposit as many times as you wish
Payments are being processed within 24 hours
Tree7 Projects
30 constructed houses. They have an image gallery with description per project. I can see prices of $20,000 up to $70,000 and even more.
Statistics shown
Total users 3818
Total invested $109,000+
Last payment $6
Administrative Team
Mike Donavan – General manager CEO
Sam Piters – Financial director
Harry Moore – Main developer
Lana Simons – Relations specialist
Registration – Legal documents
There are documents found on the official website. Tree7 Limited, 207 Regent str, Mayfair, London, W1B 3HH, UK. Number 10384007, 19 September 2016.
Indeed, inside the companies house, this is the company found with that number. The name Tyler Cross appears as an officer with correspondence address57, De Beauvoir Road, Islington, London, United Kingdom, N1 5AU. However the addresses must be virtual ones, they return millions of results.
Owners – Domain
A whois search uncovers the registration date for the domain tree7.cc, mid-September 2016. The owners are hiding from the public using privacy protection.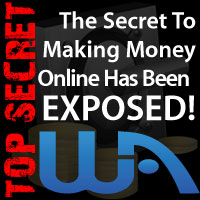 Tree7 mentions on other sites 
There is an article dated 1 week ago on the URL planet-today.ru, a Russian site, very hard to understand even with the browser's translator. Another one found on the URL uvao.ru, 5 days ago. The URL b-online.ru has a published article 5 days ago as well and the URL arhpress.ru has something similar. All articles are written in Russian so I can't add much here.
Social Media
The Facebook group contains screenshots of Tree7 members showing their results. But there are some spammy posts as well regarding other business opportunities. The You-Tube channel has only 1 video, the main presentation found on the official website.
Final Words
There is not much information about the company's operation during all these years from 1997. This is 2 decades and the only projects mentioned are 30 houses constructions.
I could not connect Mike Donavan, the CEO with tree harvesting or Finnish tree industry by performing Google searches. If they had operated for 2 decades that probably took place strictly offline but still, someone should have written a word about the CEO or the company whatsoever. The 4 articles mentioning Tree7 online are dated only 1 week ago.
If Tree7 is the leader of tree harvesting in Europe it should have been mentioned on popular magazines, news and on forums. But there is nothing at all.
The absence of that crucial information about Tree7 past and my suspicious nature hold me from investing in Tree7, at least for the moment. I decided to wait for a while to see other people's results. I am not in a hurry, never.
Another important thing I want to underline here … why a company with such a big history open the doors to the public right now with an investing program like that? a company operating since 1997 has established a strong network with clients all over Europe. By promising 3% daily on every investment seems like a very bizarre move. Why would someone want to share profit from a company that is doing so great? They could continue with their constructions, selling the products they refer to and grow their network, slowly and steadily.
I can't understand how our investments will help Tree7, it makes no sense. Do they need funds? probably not, it is supposedly the leader harvesting company in Europe.
Having said all of that, a company with a strong network operating for 20 years would have created a website at least 15 years ago to reach more potential clients worldwide, and would become highly famous in a year or two. But Tree7 has created a website only a few months ago in order to offer an investing opportunity for the masses. If Tree7 was the harvesting leader in Europe then Tree7 would have entered the stock market in the past and we could buy Tree7 shares/stocks instead of investing in a HYIP platform with payment processors.
Moving forward with my investigation I searched for the team images in order to find if they are real. Guess what is happening. On the website, these images are code protected. I had to make screenshots of each separately and use the Google image search manually. The results are disappointing.
Mike Donavan's photo is a stock image and returns 25 billion results. That photo has labeled as older businessman stock photo, matured businessman, businessman smiling. Apparently, he is not the CEO of Tree7
The 2nd image of Sam Piters returns again a billion results. That image is being used massively online on various sites and therefore is a disaster for the future of Tree7.
The 3rd image of Harry Moore comes from the stock collections as well.
The 4th and last image of Lana Simons you guessed right this time, is a stock image.
Obviously, Tree7 is a fraudulent company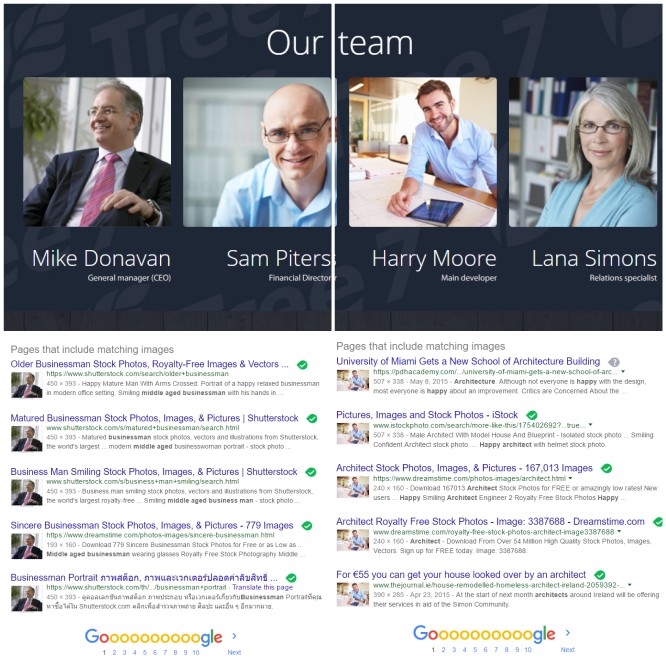 Unless they prove their long history I can't but mark the business opportunity as a Ponzi scheme. If Tree7 came to fool the investing industry with only a beautiful website they will fail dramatically. Because I believe in you and that you won't invest without doing your due diligence.
Here is my conclusion with what I got so far. Tree7 has created a luxurious website, they got a registration number, an image gallery, a video and stock images. Other than that there is nothing. They need investments in the wrong place at the wrong time. With unlimited online scams out there I have to label Tree7 as another Ponzi MLM HYIP hybrid. They need money, and all money coming in will be funded from affiliates that expect the extremely high 3% daily ROIs to eternity. Late affiliates compensate existing investors. A game that is created in order to make the anonymous owners richer leaving the vast majority of participants with a loss.
A very dangerous program that I suggest you avoid it besides the low minimum deposit cost that is affordable for most of you.
Looking for Ways to Start an Online Business? Here's a List of the Best Solutions
Related
Legit Ways to Make Money Online
That's it, another review has finished, here on Web Market Support. I am waiting for your comments and thoughts. Till next time.