We feel that time flies and that is true, lost time can't be recovered. But in order to manage time, we need first to manage ourselves.
We're living in a world full of distractions, interruptions, and abnormal things we take as normal. We need to eliminate distractions and interruptions as much as possible.
We also deal with an infinite number of options and there is an abundance of choices for just about everything. We are overwhelmed by choice and so we immobilize, paralyze, we can't focus enough on the things that matter.
We created a habit of doing things fast, not paying attention when we need to. We skip through various options and activities. We scan books instead of reading carefully, we read only the headlines of articles and magazines, we enroll in a training program and then forget about it, we listen only to the refrain of a song then move on to the next one, we watch videos in fast mode or just a part of them, we eat food fast and we also eat crappy food compared to the past.
This is unhealthy, to say the least.
So here are a few powerful productivity hacks to help you become a better version of yourself, enjoy life and work to the maximum, and become a leader, a business owner others look up to for advice, and a raw model for your employees, partners, and family members. 
Productivity Hacks For Business Owners
Start with the toughest tasks
The first 3 hours of your day are the most important, you are full of energy, don't waste it on secondary tasks. The easy tasks can be taken care of at the end of your day.
You need to start off your day with a big win. Complete the tasks that need your attention and those you can't outsource. 
Take care of the things that matter the most and those that have the biggest impact on your business.
Focus on one thing at a time
When you're doing important tasks and work on projects that need you to be creative, don't multi-task.
Focus on one task at a time so you can finish them as soon as possible and you provide high-quality results. Don't sacrifice quality for quantity.
For that, you'll need a working environment away from distractions and interruptions. 
You can multi-task during your breaks or during the last hours of your day. Multi-task with secondary stuff, like speaking on the phone, reading emails, social media, and so on. 
Don't read your emails or the news yet
Don't become a part of someone else's agenda. Do your stuff. Be productive from the first moment.
You can read the news and emails during breaks or during times you are not so productive. Let's say after a meal when your body needs some rest or during phone calls that are not important but happen anyway. 
You need to clean up your mind from time to time to refresh.
Are you working at an office? Stand up, do some exercise, take a walk, drink some water, don't be a prisoner of your working environment.
Are you working standing up? Take a seat, you need to rest for a while and don't worry, there's time to catch up on things. 
This is the time to read emails, make some phone calls, discuss with your partners, assign tasks to others, use social media, and generally do secondary stuff. 
Schedule your priorities at the end of your day for the next one. Don't do that when you wake up. When you wake up, you need to get started right away with the toughest tasks, as we mentioned earlier.
Set a time for doing certain things or during breaks. Set a time for meeting up with your partners. Set a time for breaks, for secondary stuff, for taking care of yourself.
Let your body and mind get used to your plan so it becomes easier day by day.
Enjoy your favorite activities
Productive business owners are those that take care of themselves. If you're not doing that, you are depressing and pushing yourself to your limits. How long are you going to suffer?
You need to charge your batteries, to be an active family member and leader, you need to entertain yourself. 
Enjoy your favorite food, movie, or music. Just 15 minutes will do the trick.
Discuss with your kids and spouse, pay attention to them, ask about their day.
Enjoy your hobbies and relax.
Very soon, you'll become a better version of yourself and way more productive.
Successful and productive business owners don't just reward others. They reward themselves. You're a living being and a human heart always desires to be admired. 
Don't blame yourself for mistakes or incomplete tasks, you'll find a way to finish them some other time, maybe tomorrow or next week.
Don't freak out that you are left behind. 
I'm not saying to work full-time but even a few hours will help you progress tremendously.
If you don't work at all during the weekends, you are losing momentum.
You are the owner of the business and the one that is responsible for its growth. And you are also responsible for others. And they expect so much from you. They depend on you.
Do something every single day, it matters, a lot!
Now, we want to feel every day as it is, different than others. For instance, we need Mondays for big wins so we can gain momentum right away, at the beginning of our week. I leave Monday for the most important tasks. 
We want Fridays to be different and act as a prequel to the weekend. 
On Saturdays and Sundays, we may use another timeframe. We may spend some time with our family in the morning and work a little bit in the afternoon or at any other time. 
We are humans, not robots that follow a certain algorithm. 
But some work needs to be done so we can maximize our efficiency. 
I can't stretch the importance of taking notes all day long.
During the day and the breaks we take, we come up with some brilliant ideas. You can't miss them. Ideas for new products, new partnerships, ideas that help finish current projects, anything at all.
Note them down, use a phone application to record your voice, shot a picture.
If you're not taking notes, you miss opportunities that could cost you a fortune. You never know which idea may go viral.
Taking notes results in minimizing time to produce certain tasks and finish projects you left behind. 
Don't spend too much time thinking of a task
When you deal with a task you want to avoid like the plague, and you can't progress as much as you want to, you might want to assign it to someone else.
Hiring and outsourcing are great tools to move forward with our business and not get stuck. 
If you're uncomfortable doing certain things, don't do them. Let others do them for you.
Time management is all about…
We can't really manage time. And we are also afraid because time is passing by quickly which means, we need to maximize our efficiency and produce as much as we can as fast as possible.
But time management is all about managing ourselves, we can't control time. Managing ourselves means programming our subconscious and conscious mind so we feel we can control our actions.
We develop habits, tools we use all the time to boost our efficiency and effectiveness. 
I mean you're a business owner. You have the dream of becoming successful, being remembered, and leave your legacy.
How can that happen if your time is not used to produce amazing stuff?
Go on and do things you feel proud of doing.
As an entrepreneur, you need to be creative, innovative, a problem solver, a visionary.
The world needs your solutions to their problems, and you are the one researching new ways to satisfy people's needs and wants. You always progress and innovate, creating products and services that make this world a better place.
By doing just that, and nothing else from this list of productivity hacks, you'll be able to gain momentum, and momentum leads to productivity and amazing results.
We Teach
Marketing &
 Business
Live on Zoom
Your host: Tasos Perte Tzortzis
Schedule an interview so we can evaluate where you are right now, your needs and goals, and we'll give you a detailed analysis of how the workshops work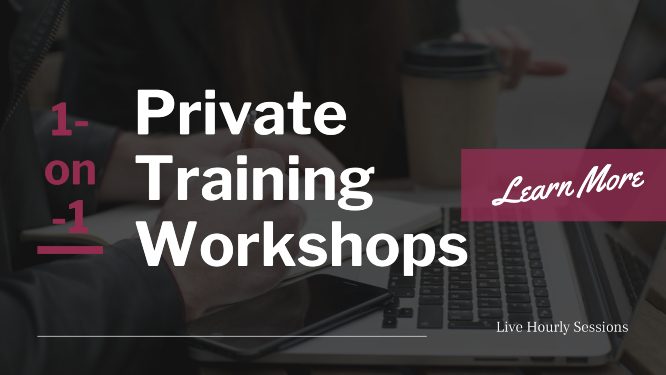 There you have it, powerful ways you can boost your productivity today. Develop good habits that help you do the most important things, those that matter. Take care of yourself and enjoy time with your family and people that matter in your life so you can be productive, gain momentum in order to create amazing products the world needs. 
If something in this list doesn't resonate with your personality and personal style, don't worry. Let it go away. You can use a combination of the other hacks. These tips work for the majority of business owners. 
That's it, another article has finished, here on Web Market Support. I am waiting for your comments and thoughts. Till next time.

Tasos Perte Tzortzis
Business Organisation & Administration, Marketing Consultant, Creator of the "7 Ideals" Methodology
Although doing traditional business offline since 1992, I fell in love with online marketing in late 2014 and have helped hundreds of brands sell more of their products and services. Founder of WebMarketSupport, Muvimag, Summer Dream.
Reading, arts, science, chess, coffee, tea, swimming, Audi, and family comes first.