In this article, we'll discuss what is direct response marketing, how it can help your brand, its goals and characteristics, the key elements, the benefits, best practices, channels, we'll give some examples and ideas to inspire you, and we'll describe some of the techniques we use.
Direct Response Marketing
Direct response is a marketing approach where we use messages and campaigns to motivate people to take some kind of action. 
Direct response marketing is about asking for a response from consumers in contrast to branding, a marketing approach where we communicate a brand's values, beliefs, standards, and building its image over time.
Think of direct response as a call-to-action, a brand's offer.
In direct response, we aim for immediate results and ROI (return on investment) by creating irresistible and high-value offers.
The messages we use in this form of marketing aim to get people to take some kind of action. Whether it is to fill out a form, sign up with their email addresses, or buy our products.
Direct response is immediate and includes strong calls to action. 
It can be used in all kinds of advertising media, TV, radio, print, online ads. 
We may use words and phrases like "today only", "sign up now", "buy now", "limited availability", "call us today", "book a call", "the first 5 people win a smartphone".
We may offer discounts, promote a new feature or an added benefit, coupons and vouchers, bonuses, and so on.
Here, we want to get as much business as we can in the shortest period of time.
It's a short-term strategy that brings immediate results.
Businesses use direct response messages to drive online traffic, to acquire leads, attract potential customers, generate sales, create cash flow, eliminate stocks, offer discounts, or promote a special event.
Most of the time, direct response campaigns have a sense of urgency.
Direct response campaigns target specific groups of people, audiences, those that have higher chances of taking action. Direct marketing campaigns are delivered to the most interested audiences at the right time.
The performance of direct marketing campaigns is easily tracked with online channels. Direct response marketing can be used to further segment groups of people based on their reaction to a specific ad and scale a brand's campaigns by delivering ads only to those people that are most interested in a product or service.
Direct response ads are very targeted and personalized, they provide a lot of information about a product or service outlining its benefits and outcomes, they make a specific offer, propel customers to take action right away with a sense of urgency, are trackable and measurable.
We want immediate results, to trigger people's emotions, and compel them to take action.
The offer:
The offer needs to be irresistible, provide value and a sense of urgency.
We may describe the product or service, its benefits, the features, the cost, terms of use, guarantees, trial period, bonuses, shipping and handling, and other crucial information.
It should be an offer people have a hard time resisting and we should use compelling copywriting, a language that triggers people's emotions, helps them understand why they need the product or service, the beautiful outcome of purchasing the product or opting into the offer.
It should be an engaging offer that solves a specific problem, that satisfies people's needs and wants, that is appealing to their emotions, desires, and frustrations.
Information:
We need to provide enough information so that potential customers can decide on the spot.
We compare the product or service to competing products clearly outlining its special features and distinct benefits that are unparalleled to the industry.
We describe the high-value consumers will get when they decide to accept the offer and we eliminate all possible rejections by enhancing the offer with guarantees, bonuses, and testimonials.
If it's about a new product or service or the brand is not established yet, we may need to provide more information.
Customer-centric:
We focus on people, not on the product or service.
What are their needs, problems, frustrations, goals, wants, aspirations?
How do they feel?
How competitive products are being advertised?
All these questions need to be considered to make the offer as appealing as we can.
Personalization, targeting, and analysis:
We target specific groups of people and we analyze the data in order to improve our campaigns and scale them.
We create strong emotional messages that are appealing to these specific groups. We may display different messages to different groups of people. Every audience is different and has different needs and goals.
We display the ads on various channels and refine our targeting by demographics and psychographics, interests, age, gender, location,  profession, and other attributes.
We retarget potential customers that showed interest but did not take the desired action.
Call-to-action and response:
We want people to take some kind of action.
Purchasing the product or service is not always the desired action of a direct response campaign.
We may want to give away something for free in exchange for their email addresses so we can follow up with email campaigns.
We may want to redirect online visitors to other web pages or web properties.
We may want to book a call, an interview, give a quote, or to mention limited availability.
Whatever the case may be, a clear call to action should be obvious and easy to understand.
We may provide various options for response, such as web page buttons, opt-in forms, emails, website URLs, phone call numbers, a physical address etc.
Urgency:
We want people to take some kind of action right away.
That is why we use words and phrases that provide a sense of urgency.
For instance: limited availability, only the first 3 people will get a 30% discount, closing in 4 days, it goes away at midnight, and so on.
We may use countdown timers and other marketing techniques to drive people to take action today.
200+
Business & Marketing Tools Collection
Work management, tracking, organizing, payments, accounting, Google, keyword, market, and competition research, SEO, analytics, and related, marketing & advertising, web development, website monitoring, domains & website hosting, coding, and related, design & multimedia, marketplaces, entrepreneurial communities, hiring & outsourcing.

Direct response is very effective and brings amazing results for any kind of business. It helps brands get people's attention, drive traffic, acquire leads and customers, and a whole lot more. 
Targeting/Optimization:
We target only people that are most likely interested in an offer.
By targeting specific groups of people and different audiences with various messages and ads, we are able to determine the groups that are most interested in our offers and which ads are performing better.
Then, we can focus on those groups that bring the highest ROI and also retarget groups that showed interest without taking the desired action. We can further optimize and scale our campaigns by segmenting people into different buckets.
Direct response marketing lays the foundation on which a sales team can work on. It's way more effective to work on prospects that expressed interest rather than on cold leads and traffic that may not convert.
Trackable, Measurable:
With the help of online channels and various marketing tools, we are able to track and measure the results of our direct response campaigns.
We perform tests and analyze the behavior of people to changes and different messages and the performance of our ads.
We gather data regarding the engagement rate, click-through rate, conversion rate, and so on that can be used to further scale our campaigns and help us maximize ROI.
We are able to determine which buttons get the most clicks, the language (copy) that is more effective, and a multitude of other important data for our communications.
Product development and improvements:
By communicating with the marketplace on a regular basis, and by analyzing the performance of our ads and the response of prospects and customers, we are able to identify gaps in our product line and the reasons why people did not buy our offers.
We may proceed with enhancements, product improvements, or we may create new products that the market needs right now.
In essence, when we blast direct response campaigns, we are researching the market, words and phrases people use, the competition, and we explore the reasons people buy certain products. We understand customer needs, wants, frustrations, aspirations, the problems they face in their everyday life, and how they justify their buying decisions with logic.
Establishing authority:
By creating irresistible and high-value offers that inform prospects about our brand, products, and services, we start building a brand name in the marketplace. We get people's attention and we form relationships that will be proved valuable in the long-run.
We communicate with consumers, prospects, customers, and even influencers, and leaders, we answer questions, offer help and support.
We get visibility, we demonstrate our expertise and ethical intentions, and we are establishing authority.
Creating direct response campaigns need practice, research, experimentation, and evaluation. You need to be creative and innovative if you want to stand out.
Copywriting:
You must create compelling ads that speak to the groups of people you're targeting and also take into consideration the channel that is going to be used.
You need to get people's attention and propel them to take action.
You need to trigger their emotions and to help them justify their buying decisions with logic, examples, guarantees, and more.
Inform them about the quality of your product, why your products and services are great, why they are different and better than competing products, why people need them.
Help them envision their lives after they buy your product.
Use simple language that everyone understands and do not use business jargon and terms only you and your staff use.
Explain your unique selling proposition, the key benefits and features, why would they want to do business with your brand.
Give them a reason to click your button, sign up with their email address, or call your headquarters or store.
Strong call-to-action:
Make it easy for people that read your ad to respond. Inform them of the next logical step you want them to take.
Use only 1 call-to-action per marketing message, otherwise, people will get distracted and confused.
Make the call-to-action very specific, personalized, and quickly recognizable.
Giveaways, Prizes, Contests:
These are great ways to spark interest and create a buzz around your offer. You may consider giving your product for free to a certain number of participants or give away prizes, like physical products that compliment your offer. 
You can use webinars, landing pages, blog posts, or paid ads, and even offline channels, like speaking events, seminars, and so on. 
Testing:
Perform A/B tests and analyze the performance of different marketing messages and various elements of the campaign.
Use different copy for different audiences and analyze the results.
Use the same copy for different audiences and analyze again.
Test various calls-to-action, images and other digital media, headlines, sub-headings, and buttons.
Test different prices, timeframes, guarantees, bonuses, and so on.
You never know which ad performs better than the others. Your audience is the judge.
Data/Metrics:
In order to maximize ROI from your direct response campaigns, you should evaluate data and analytics carefully to be able to further optimize efficiency and performance.
Track and analyze keywords, clicks, impressions, click-through rates, conversion rates, cost-per-click, customer behavior, acquisition channels, and various other metrics that are crucial to a campaign's optimization.
Tweaks and improvements will play a key role.
Follow up:
Your job hasn't finished when you blast a direct response campaign.
Some of the prospects won't convert and some won't take the desired action.
They might need a little push, more information, get some questions answered, extra help, and support.
Follow up with email nurturing campaigns or sales messages, depending on the stage of their buying journey.
Listen carefully to their reaction and offer a free demo of your product and service or continue nurturing them to your brand's standards.
Don't worry you're interrupting them or that you will lose the sale. The sale will be lost if you don't follow!
We Teach
Marketing &
 Business
Live on Zoom
Your host: Tasos Perte Tzortzis
Schedule an interview so we can evaluate where you are right now, your needs and goals, and we'll give you a detailed analysis of how the workshops work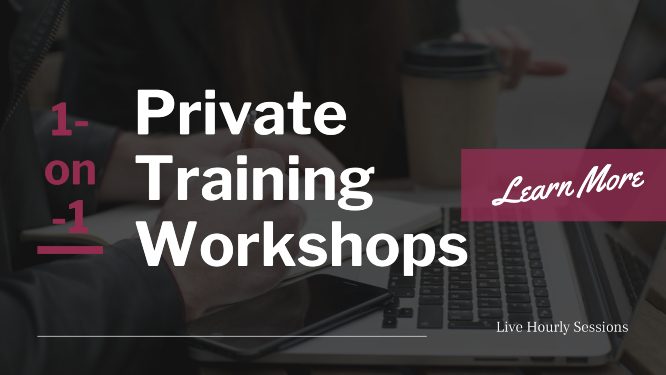 There are various channels we can use depending on our goals, the offer, the competition, our budget, and more. Every channel has its own pros and cons.
It still works and it's even more effective than email marketing.
According to Compu-Mail, 73% of American consumers say they prefer being contacted by brands via direct mail because they can read it whenever they want. Not only, but up to 90% of direct mail gets opened, compared to only 20-30% of emails.
Of course, it costs more than emails where the cost is almost non-existent. You have to print material or package stuff and pay for postal services. You can use letters, packages, brochures, and other formats.
It's appealing, tangible, professional-looking and people enjoy physical products more than digital ones.
Direct mail is better used when sent to current prospects and customers that are familiar with your brand and are more likely to be interested in your new offers.
If you're going to send direct mail to reach new audiences, there are ways to segment and target audiences with specific characteristics so that your message won't be ignored.
Proceed with caution and do not launch big campaigns right away before you gather and analyze data from smaller groups of people, because direct mail can be really expensive in some cases.
American consumers that prefer being contacted by brands via direct mail
Direct mails that get opened
DRTV (Direct response television)
You can create infomercials with a toll-free number people can call immediately or with a vanity URL that is easy to remember.
The length of the commercial plays a big role. If you want to generate leads, commercials of up to 30 seconds work well. If you want to sell products you might need longer commercials of up to 60 seconds. To sell high-priced products you might consider long commercials and TV shopping networks.
TV ads as all video ads provide a meaningful, enjoyable, and unique experience.
TV infomercials are expensive and the prices vary depending on the country, TV channel and its popularity, time spots, length, production costs, and a multitude of other factors.
If you decide to change something in the ad afterward, it will cost you even more money.
You can't target people in the way you do with other marketing channels. You may have a wider reach but how many people are really interested in your offer?
You can't measure the effectiveness of a TV ad precisely but if you use a vanity URL there are some things you can do via tools like Google Analytics.
These are large-scale print advertisements usually located in high-traffic areas, highways, and inside cities.
They generate a high volume of impressions and views, but they are very costly, depending of course on various factors such as the city or area, other ads in the area, estimated traffic, the production cost, and the construction.
You can't exactly measure the effectiveness of this channel but you can monitor demand peaks and mentions of your brand.
This channel is old-school but it's still very effective.
You can target certain radio or music programs to have your spoken ad spot aired in between them. You can advertise a specific landing page URL or give away a phone call number.
Radio advertising is even more powerful for local businesses.
The costs vary depending on the station, its popularity, the timeframe, and other factors.
As we mentioned, direct response marketing can be used to lay the foundation on which a sales team can work on 'warm leads'.
You can use online channels to acquire leads and then a sales team to accelerate your results.
If you train your sales reps effectively and motivate them with generous commission rates, they should be able to generate a high volume of sales for your brand.
With direct sales, there's a variety of options the sales reps can choose from. Phone calls, via catalogs, online, in-person, group meetings, conferences, trade shows, and others.
You can even consider adding a channel sales model in which you rely on third parties to generate sales. Distributors, affiliate partners, independent retailers, resellers.
It's an easy to track and measure channel but you need to work with people that bring results for your brand.
This is a channel with a wide range of options and it's the one that can be tracked and measured effectively. Not only, but it's the channel where you can reach almost the whole population at the fraction of the cost of other channels.
According to Statista, in 2019, the number of internet users worldwide was 4.13 billion, up from 3.92 billion in the previous year.
Let's quickly review the most powerful options.
You can take advantage of all the search engines, Google, Yahoo, Bing, DuckDuckGo, Yandex, and even platforms like Amazon, other marketplaces, and more. This is my favorite method of targeting potential customers.
You can target people using a variety of attributes and at the moment they are searching for terms and keywords related to your product, service, or the current offer you want to promote. You are bidding on keywords to place your ads in the best possible position depending on the platform.
You can use text, banner, or display ads.
I prefer this particular channel due to the optimization options that are endless, the cost-efficiency, and the conversion rates.
This channel works really well. You can get your message in front of the right people at the right time. Social media platforms like Facebook, Twitter, LinkedIn, Pinterest, and others receive tons of traffic every single day.
You can use display and even video ads.
You can reach out to websites related to your brand directly or indirectly through various networks and sponsor content. You can sponsor ads in various formats, articles, interviews (audio and video), and others.
It's a great way to get your message in front of people already interested in related products and services.
You can take advantage of our platform as well.
One of the most effective online channels. When people subscribe to a mailing list they give permission to the owners of those lists to communicate with them on an ongoing basis.
Emails are a great way to nurture prospects into your brand's vision and promote your offers.
Your email list is an asset no one can take away from you and you can sell to your list repeatedly.
Video marketing & video ads
Webinars, live events, presentations, workshops, can be used to promote your offers. 
Along with the free information you provide, there's always room for a sales pitch. 
You can take advantage of media like YouTube, Vimeo, and even social media to blast video direct response ads. Online video ads are way cheaper than traditional TV ads and you can target specific groups of people. 
This is a killer combination due to the fact that video ads are engaging and convert.
But there is a cost associated with the production.
You can create your own show to nurture people into your brand's ethics and philosophy and prmote your offers. You can interview influencers, leaders, or even customers. 
You can even consider paying for ads on other people's shows or appearing as a guest.
Podcasting is a medium that gains popularity over the last decade. 
According to the Interactive Advertising Bureau, podcast advertising revenue is forecasted to exceed $1 billion by 2021.
Podcast advertising revenue by 2021 in dollars
Creating content is the best way to nurture prospects, drive traffic, and establish authority in the competitive marketplace, and of course, pitch your offers.
There are various formats you can use: blogging, videos, podcasts, webinars, eBooks, whitepapers, reports, interactive content, free courses, email newsletters, free tools/software, case studies, infographics, quizzes, polls/surveys, questionnaires, and more.
You can use third parties and publishers to promote your offers without having to pay anything in advance. You can use ad networks that act as an intermediary between brands and publishers or affiliate managers to recruit publishers for you.
You only pay publishers when the final consumers perform the desired action ie. buying your product. You don't have to pay for advertising but you sacrifice a small percentage of your profit to pay out affiliates as the final price of the product remains the same.
This particular channel can give you a big boost when you need attention, loads of online traffic, and works pretty well during product launches (when you launch a product in the market for a very limited time and then taking it away).
Here, the only limitation is our imagination. Anything we write, say, and communicate with prospects and clients, friends and family, and even random people can be used as a form of direct response marketing.
This type of marketing includes unconventional, unusual ways to market products in the market. We use interruptive strategies to push our messages in front of random people and we try to keep the budget low.
The concept here involves the marketer's or the business owner's imagination, energy, and ambitions. These tactics are usually applied in public, crowded places to get the attention of the masses but they work on a low-volume scale and individually as well. 
The media in this section could be anything from flyers you leave in a bus station, under doors, inside of mailboxes, and any idea you can come up with. You can even share your business cards with strangers, buy someone a coffee, print messages in public toilets.
Or even create graffiti on the walls, ads on taxis, buses, public transportation, posters on the streets, at stations, airports, and all this crazy stuff.
Groovezine – 2021 Fast Start Marketing Lab
I came across this ad on Facebook.
They say…
We'd like to introduce you to the Groove Magazine and fast start marketing lab, where you'll gain confidence and knowledge. You'll learn: landing page strategies and conversion, how to maximize webinars, and so on.
It's a very relative ad to me because I am interested in marketing products and services. 
They provide enough information for me to evaluate the offer and decide if I want to click-through the ad.
They clearly analyze the product's features: you'll learn all these things.
They use a strong and clear call-to-action: Join the lab today and the button says "sign up".
They do not describe the product's benefits on the ad itself but on the landing page you are redirected after the click. 
They describe deliverability and timeframes: you'll get Groove magazine and all its desired goodness delivered straight to your mailbox every month.
They support their copy by saying…You'll start 2021 with six weeks of daily training from the Groove multi-million dollar marketing team.
The ad provides a sense of urgency…while supplies last, or December 31st at midnight.
Google search term: luxury hotel Beverly Hills
I came across these ads:
#1 Stay at luxe sunset boulevard. Ideal location at the heart of Beverly Hills.
#2 Luxury redefined | the red sea. 16 hotels, 3000 rooms, 5 islands developed, 2 inland sites
#3 Dana points hotel beach. California. USA.
#4 Luxury hotels | get budget hotel near you. The top hotel deals at a great price. 
These ads are performing really well because they show up exactly at the moment I'm researching for hotels in this area. I am already in buying mode, all I have to do is compare the offers and choose one.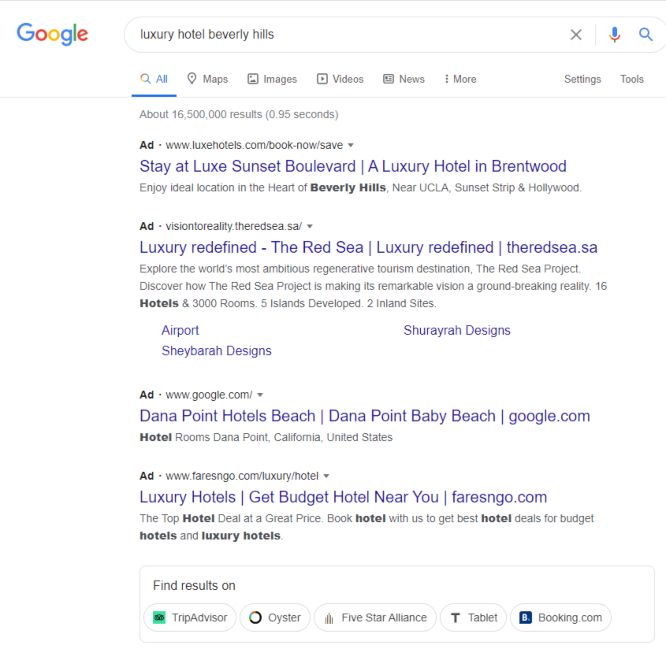 YouTube commercial: Wix logo maker
The performer explains that he created a logo for his startup using Wix. He shows how it's done in a few minutes, and propels people to visit Wix to create their own logos.
Greek TV commercial: Plaisio Android TV
The commercial presents the features of the TV set and advertises a series of products with their prices altogether in just 21 seconds. 
Carol Albert chasing waterfalls radio ad
The commercial introduces the new single of the artist, gives information about the album, and where to find it, iTunes, and a URL.
There are many moving parts in order to create ultra-successful direct response campaigns. It needs time and practice. You need to be creative, innovative, experiment, and test.
Do you need help with your marketing campaigns?
Schedule a free video-call interview to help us understand where you are at your business right now, your needs and goals, and we will give you a detailed analysis of how we work. Then, we'll create the first campaign for you for free to prove we can get you results.
That's it, another article has finished, here on Web Market Support. I am waiting for your comments and thoughts. Till next time.

Tasos Perte Tzortzis
Business Organisation & Administration, Marketing Consultant, Creator of the "7 Ideals" Methodology
Although doing traditional business offline since 1992, I fell in love with online marketing in late 2014 and have helped hundreds of brands sell more of their products and services. Founder of WebMarketSupport, Muvimag, Summer Dream.
Reading, arts, science, chess, coffee, tea, swimming, Audi, and family comes first.