Following our membership site discussions and the 4 training workshops hosted by Stu McLaren this week, we rescheduled our live training for May 03 at 6 pm GMT+3.
In just 2 hours we are going live to discuss advanced marketing strategies and sales funnels.
It's going to be fun. Come join us!
"Membership Sites" Evolution
Live Training Monday, May 03 @ 6 pm GMT+3
Customer avatars and niche markets
Market, competition, and keyword research
Direct response marketing
Copywriting
Content creation
SEO
Email marketing
Guest posting
Social media
Paid advertising
Sales funnels
other marketing channels and strategies
Customer avatars
We'll define our target audience by creating customer avatars or in other words, buyer (consumer) personas.
We'll start understanding our target audience better, we get insights into the way they think and behave and their interests
Market, competition, and keyword research
Latest trends, demand, keywords people use, what kind of membership solutions the competition offers, price, quality, differences, and more.
By researching and analyzing this data we may be able to discover hidden opportunities in the marketplace, recognize unsatisfied groups of people, and we are gaining insights into the competition.
Direct response marketing
Direct response marketing is about asking for a response from consumers in contrast to branding, where we communicate a brand's values, beliefs, standards, and building its image over time.
Copywriting
Copywriting is about writing persuasive marketing messages, materials, and advertisements that motivate and propel people to take action.
We need to get people's attention.
Content creation
Everything starts with creating useful, relevant, and informational content that educates, inspires, and entertains.
We'll communicate our brand's standards, values, expertise, and vision and address customers' problems, needs, and wants.
SEO (search engine optimization)
Search engine optimization complements and amplifies content production.
People use these engines to identify solutions to problems, cover their needs, and also compare brands, products, and services.
Email marketing
You can utilize email marketing to engage with your audience, answer questions, and give advice. Imagine email as a way to educating your prospects about your brand and about the benefits that they get if they purchase from you.
Guest posting
When we guest post on other websites, we expand our reach, become more credible, trustworthy, and authoritative.
We may also earn links, get our brand name mentioned, and our guest content shared and distributed by others.
Social media
Our target audience spends time on social media, who does not really these days?
They are members of special groups and sub-communities, they discuss with their friends and network, they share ideas, experiences, and exchange gossip about brands, products they tried, and so on.
Paid advertising
It's when we pay for ads in order to push our content inf front of the right people. We use search engines, social media, and other platforms and networks. 
To make content and paid advertising work, you must create compelling ads that speak to the groups of people you're targeting and also take into consideration the channel that is going to be used.
Sales funnels
Building sales funnels is an effective way of getting your visitors on a journey and helping them move further into the buying cycle.
Our goal is to convert visitors into leads and prospects, customers, and loyal fans of our brand that not only buy again and again but willingly promote our products and services.
The best way to get the results we want is to tailor our marketing and sales messaging to fit our audience's needs depending on the stage they are in the buyer's journey (awareness, interest, desire, action). 
We will be expanding upon Stu's training workshops for membership sites. Stu has already covered some areas and these are the ones we will be overviewing.
Today, we are focused on paid advertising, sales funnels, and email marketing.
Are you ready to take your membership site to the next level?
I am super excited about today's live training.
We'll discover how important marketing and emails are, what you can do with sales funnels, and so much more.
Related:
Stu's and Tasos training workshops, guides, and resources: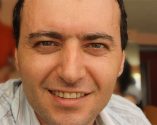 Tasos Perte Tzortzis
Marketing Specialist, Entrepreneur
Although doing traditional business offline since 1992, Tasos fell in love with online marketing in late 2014 and has helped hundreds of brands sell more of their products and services on the web.
He enjoys reading, music & arts, mathematics, chess, coffee, swimming, Audi, and playing with his kids.