CLOSING SOON – ONLY 3 Spots LEFT For the Bonuses
Your First 10,000 Readers
Dominate bookstores and fans with the best author-marketing program in the industry
The Best Marketing and
Business Related Training Programs
A collection updated regularly
by Tasos on Jan 18, 2018 – Last Update: July 17, 2019
These are the TOP marketing/business related programs that can help you build a career online immediately.

I carefully tested hundreds of similar programs since 2015 and I'm presenting you the best of the best.

These programs apply the "Earn while you Learn" training formula and you'll get to put theory into practice from day 1.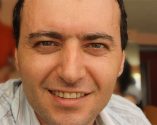 Tasos Perte Tzortzis
Marketing Specialist, Entrepreneur
Although doing traditional business offline since 1992, Tasos fell in love with online marketing in late 2014 and has helped hundreds of brands sell more of their products and services on the web.
He enjoys reading, music & arts, mathematics, chess, coffee, swimming, Audi, and playing with his kids.
Nick Stephenson – Your First 10K Readers
Your First 10,000 Readers Review
All the Truth
Enroll In YF10KR
And Unlock the Vault of Bonuses
ENROLL BEFORE IT'S TOO LATE
*ONLY 3 SPOTS LEFT FOR THE BONUSES*
This is your chance to let me do the marketing so you can focus on selling more books
Education
6 core modules
6 advanced training sessions with leading entrepreneurs and authors
Bonuses
The training modules cover these areas:
Rule the retailers – getting your books optimized, how bookstores operate, how to get on the front page of those stores, how to gain maximum exposure
Drive endless traffic – Choose the right category for your books, keywords, free advertising methods, paid methods, teaming up with others, cross promotions
Convert traffic into subscribers – Book funnels, website optimization, irresistible events, email sequences, next launches
Engage your audience – Why readers don't buy, social media mastery, scarcity, get 5* reviews, selling automation, build trust with emails, prepare people for future launches, psychological principles
The ultimate launch template – Build a launch team, build buzz, launch day template,
Facebook – Profit on autopilot, track results with pixels, ads tweaking, ninja tips, scale your business, messenger bots
Interrogations with 6 successful authors – Mark Dawson, Nick Loper, RS Guthrie & Michael Maxwell, Bryan Cohen, Joanna Penn, Simon Whistler
Bonus #1 – Tools of the trade: landing page anatomy, email automation, KindleSpy, automate Facebook ads with AdExpresso, run successful giveaways with KingSumo, detailed keyword research with Kindle Samurai
Bonus #2 – 6-figure swipe files
Bonus #3 – Q&A sessions
Bonus #4 – The 60-day author: Planning, plotting, and structure, cover design and book page teardown, how to plan, edit, format, and export your books with Scrivener, how to upload your manuscript to the retailers, how to create beautiful paperbacks and hardcovers in 2 parts, 1 unboxing, 2 the process, the $450K book launch with Jon Lee Dumas, how to team up and network with any VIP
What You'll Learn:
How publishing a book can grow your exposure, authority and give you an endless stream of readers, leads, and customers.
How to quickly and effectively publish books on Amazon and other retailers
Why Amazon is a search engine and not a bookstore, and how to use that to your advantage.
The secret to merchandising – how to get featured on the front page of the biggest e-book retailers with a simple tactic
How to choose the right categories and keywords for your books
How to use your books to get customers OFF Amazon and onto your mailing list
Convert random traffic into subscribers
How to add 100+ ethical 5-star reviews to your books
How to double your profits by engaging your audience before selling
Build a killer launch team – recruit readers from your audience to promote for you
Epic launch plan – proven launch templates to get to the Top of the charts
Scaling up – how to bring endless readers to your books and business with Facebook advertising
Services
Video lessons
Cheatsheets, templates
Support
Community: private Facebook group
Details
Live since: 2015
Owners: Nick Stephenson
Overview
A complete premium training to help authors, writers, and entrepreneurs build their audience, grow their reach and exposure, build engagement with their customers and sell more books and other products
Authors and writers can grow their readership and sell more books
Entrepreneurs can use books publishing to build authority and grow their audience and revenue…speakers, coaches, consultants, influencers, online marketers.
The course is available only once in a year and the registration opens up for a limited 5-days period.
Nick is a fiction and non-fiction author, the best selling author of Leopold Blake, a thriller series, Supercharge your Kindle sales and Reader Magnets. He's considered one of the most influential indie author marketing experts on the web. He has reached over a million readers with his fiction books and helped thousands more with his teaching methods.
It is one of the most concrete trainings I have ever seen. Nick has broken down all the important details so you can focus on creating your books and products. No more trial and errors, no missing hours, days and weeks on guessing what works and what does not.
Nick's methods are ethical, he never spams people and he engages audiences in the most effective ways. In fact, his readers are delighted with every new launch and book that Nick puts on the market.
And remember, marketing is more important than writing a perfect book, it is about selling and how to maximize profits on every single step that you take.
All in all, Your First 10K Readers is a course that can transform your authoring and writing business life but keep in mind that you have to put in the work. If you are not willing to work hard and apply what you learn, no course in the world can help you. You are the one who can help yourself
Your First 10K Readers STATISTICS
Self-published Books in 2017
Self-publishing of print books increased by 38% in 2017
Print books sold in 2018 in the U.S
Self-published books now represent 31% of e-book sales on Amazon's Kindle Store
Authors enrolled in YF10KR program
Your First 10K Readers RATINGS
Training

90%

90%

Marketing Tools

85%

85%

Support

85%

85%

Community

85%

85%
Your First 10K Readers Pricing
$
597 or 59
/

One-time or per month (12 months) = total $708
6 main course modules

6 advanced training sessions with leading entrepreneurs and authors

Tools of the trade

6-figure swipe files

Q&A sessions

The 60-day author training

30-days money-back guarantee

The EXTRA WMS Bonuses (real value $13,000+)
#1 – 50+ Weekly Video Calls private training (real value $10,000)
#2 – Unlimited email access (real value – priceless)
#3 – Email vault (real value $500)
#4 – Affiliate Marketing Blueprint – Live 1-on-1 training (real value $300)
#5 – Paid advertising mastery (real value $2,000)
#6 – Privately shared
OVERALL VALUE $30,000+
Your First 10,000 Readers Guarantee
30-day, 100% Money Back Guarantee
There is a 30 day, no questions asked, money-back guarantee from the date of purchase.
ENROLL BEFORE IT'S TOO LATE
*ONLY 3 SPOTS LEFT FOR THE BONUSES*
This is your chance to let me do the marketing so you can focus on selling more books
Your First 10,000 Readers Review
All the Truth
Nick Stephenson – Your First 10K Readers
Enroll In YF10KR
And Unlock the Vault of WMS Bonuses
Best Marketing/Business Related Programs
Some of the links on this page are "affiliate links". This means if you click on the link and purchase a product, membership, or service, I may receive an affiliate commission at no extra cost to you. Regardless, I only recommend products and services I use personally or I believe will add value to my readers. I am disclosing this in accordance with the Federal Trade Commission's: Guides Concerning the Use of Endorsements and Testimonials in Advertising. For more information, I refer you to the Disclaimer page