There are often times When you Hate Your Job , usually if you have been doing the same work over for many years…Sometimes you are not satisfied with the money or with the free remaining time you have for your family , friends and personal life…There are hundreds reasons for someone to hate a job…Is it time for a change.?
…Yes , I believe it is …say it with me….Time To Change…T I M E   T O    C H A N G E ……..Why I am so confident.?..Because if you continue on working on a job you hate that will sign the beginning of many problems , mostly psychological..And remember you have only ONE LIFE and…. time is passing anyway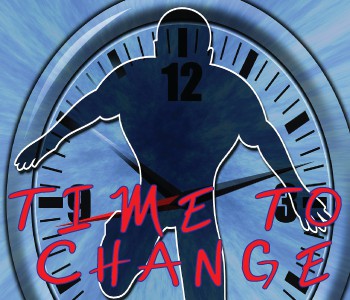 Today I will be discussing for some possible solutions for a re-start trying to direct you at What To Do when you Really Hate Your Job
…and I won't start by asking you if you Hate your job.Instead I am gonna ask you.."Do You Love What You Do.?".."Are you passionate about your current job.?"…"Are you waking up full of energy ready to start working because you feel there is no time enough to accomplish all that you have in your mind.?"…If your sincere answer to those questions is Yes you can exit from this post and read probably something else ….but….if your answer is No you might want to uncover this subject with me….
I already mentioned in a previous post that "The Only Way To Do Great Work Is To Love What You Do."… There is no other way for you to shine.If you are working just for the money sake , if you only do that as a favour to your father , family or someone else , if you keep on working for people that do not respect your efforts … then I can tell you that you are not happy.And I can even tell you that deep inside you have a lot of psychological problems that may not yet came on the surface but …be prepared , inevitably they will….and you have to resolve those problems NOW.
My Personal Experience on a Job I Hated
I was already running my own business together with my sister and we were very happy doing it and the money were more than satisfactory for us.But this seasoned business was leaving a gap for some months and I wanted to cover it with something new in order to stay active and productive.My wife's sister had an "awesome" idea to start a local business with her sister , my wife.
Her boss was leaving the store for retirement.She knew everything about that job , she had over 10 years of experience in that store.The initial costs could be covered easily on my part , her sister would sign a loan.Additionally I would not have to work there at all , or almost at all.Sometimes I would have to work in order for my wife and sister to take a break just for a few hours.
…I took my time to decide , I was very tired indeed and working for only a few hours extra seemed like a gift for me at that time.Besides it was planned for my wife and her sister alone.Fair enough I said "go on girls , you have my signature on this and the money of course."
But was it so easy as we thought it could be.?
At the meantime my wife got pregnant for the first time..What wonderful news..!!..At the other side her sister has left alone for the summer.I had my business running and I had to be there.Her husband was helping her for as long as he could , he had a job for himself and they could not hire an employee because of the loan.It was time for me to work in the store and replace my wife a few months later ……From the very first moment I stepped inside I knew this Job was not for me.I felt like someone was nailing me down with the hardest iron of the world.Did not expect it…..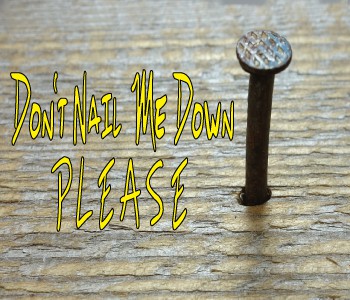 …..3.5 years later while working at that store for almost everyday and no vacation whatsoever , still replacing my wife who got pregnant for our second baby I was like a dead man.I was forcing myself to believe that I could make it….No W A Y….The most difficult part of this job was the timetable.Waking up at 4 , 5 or 6 am is not an easy task.I was not meeting any friends , I had no personal life.I was going for sleep at 8 pm.Not what I used to.I was arguing every day with my wife and I was ready to divorce.
But I had a Friend who was there for me
I discussed everything with him on a coffee meeting and then we continued our conversation at his house.His conclusion was that…"Just leave the store to her sister and have your life back man , you know that I want to have coffees with You."…That seemed a little ironic at that time because my friend was working in a job he hated too….But I took his advice as I do with advices.
I never looked back , the day I stopped was the best day in my life.I could rest , go out , enjoy my wife and kids and my friend.One year later he quit from his job as well , peaceful again , ready for a new start , following his own advice to me.
I could go on and on describing you how difficult it was for me and how many problems I faced till I put things in place.And all of that , just to replace my wife and help her sister to keep the store.It took me 3,5 years to resolve the problem.
But I want to intrigue you so you can move faster than I did
Some things you can do when you hate your job
If you are an employee things becoming more difficult.And always remember , the vast majority of employees hate their job one way or another.It's happening because you are not your own boss , you don't have full control on the decisions.Others decide for you and demand you to do certain things.This is Why most people hate their current job.I wish they had prepared us in school for that.But they don't , they need us to go to college and then apply for a company , wow , what a dream.So I can't blame anyone.But I can hope to direct you into starting something by yourself for yourself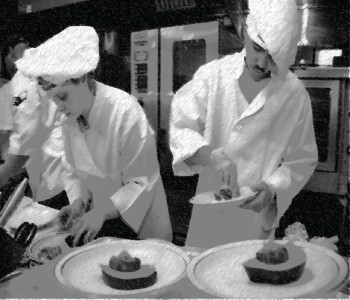 .
♦ The most important for me is to talk to your best friend.To analyse everything and to listen.You do not have to decide quitting your job yet.Just go on with the discussion.Repeat it if necessary.These decisions are hard to take and painful especially if no one supports you.You have the right to yell , rant , scream , whatever you feel right at the moment.Friends understand us and they feel our pain.
♦ You can join forums and communities online to discuss the problem with alike patients.Express yourself , take it out of your chest.Do it with a username , you won't have to uncover your identity.Watch other peoples comments , stories and participate.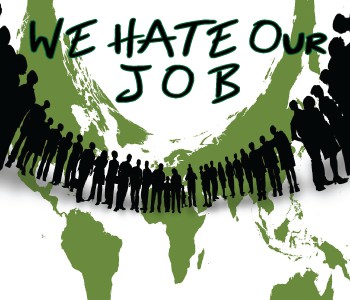 ♦ Discuss with your wife , sister , brother or family members.Someone you feel "Open" with.If you are not so sure in doing that I would suggest that you meet a professional.Do not worry and do not blame yourself as an ill or sick person.You just having tough times.Everybody does.He or she can point you exactly where you want to be.They have their own way.
♦ Keep in mind always that the situation you are dealing with is not a permanent one.It is on your own hand to turn things upside down.And you do keep on working because of the money and that is something admirable.You force yourself working on a job you hate but for a reason.To feed your family and take care of the future.You are awesome and you have to congratulate yourself.
♦ Try to change your point of view in the current job if that is possible.Talking to a supervisor in case you are an employee , a fellow member or someone you trust.Keep your sense of humour and do not show your real feelings.Mention that want to change position to bypass a temporary boredom.
♦ Self analysis – Ask for a weekly break and in case that is not achievable make it happen , faking a surgery or something.You need time to think and to clear your mind.Make sure you take those days off and rest your body as well.
Consider analysing these factors when you have the time
a) What are your hobbies.?…What you mostly want to do.?..What are your greatest interests.?…anything can be a potential job meaning you can transform any idea to make something that can return money back as a profit., so you can come up with a concept from anything you do right now in your life.
b) Make a simple diagram of the current job , what are the pros and cons.?….Is there any room for improvement now or in the future.?..Can anything be changed or modified.?
c) Is it the job you hate mostly or your life is full of stress for external reasons.?..That can prevent you from being happy at work

d) set your goals – figure out where you want to be in the next years.What are your dreams.?.Do you have Big Plans.?…Can you achieve them by working at the same job.?
People often stay in jobs they hate or they are unhappy with simply because they never took the time to think of other jobs they could do.You have to search for your talents , to find out what makes you "Complete"..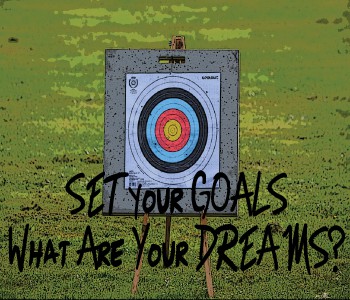 Important Things To Consider
♦ Do not quit immediately the job you have.You might not find a better one.But if that job is intolerable , extremely boring or even unsafe you should leave.Do not waste your life.
♦ Always be professional – if you decided to quit your job keep doing your tasks in a good manner.You might earn some good recommendations from your managers.It's never a good idea to leave like a mad.You may return someday , you'll never know
♦ If you are single and have no other obligations I would suggest to do it soon.
I always encourage people to start something on their own.You won't uncover the full personality hidden inside you if you never take that one more step.Working for others is always keeping us back.Anyone can make that happen.
You can continue on working at your current position but you can consider starting an online business in a parallel way to see if suits you.If you have not yet uncovered what "Affiliate Marketing" is and how you can benefit by promoting companies products or services and "Be Your Own Boss" you can read an article based on that. 
.."Happiness is not something ready made , it comes from your own actions." ∼ Dalai Lama XIV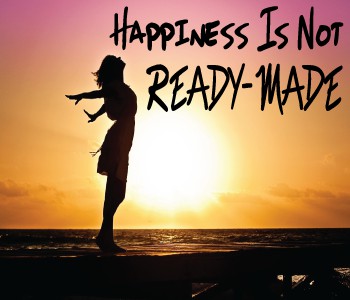 …"Your life does not get better by Chance , it gets better by Change." ∼ Jim Rohn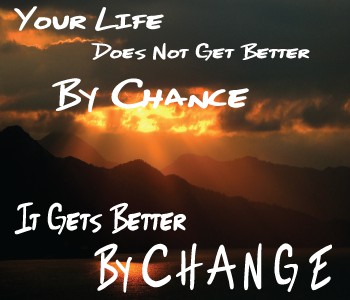 Good reasons to become an Entrepreneur