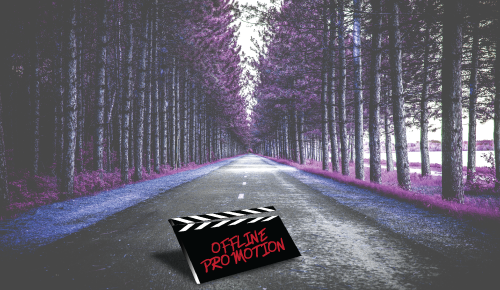 As a website owner going forward and gaining experience through blogging and studying you want to stay creative and active not only in front of a computer.Besides offline world hides great opportunities that you can leverage and promote your business in an engaging and interesting way.
This Topic Intention Is To Clarify Why Offline Sources Are Important And Then I Will Elaborate on How To Promote Your Website Business Offline
Advantages On Going Offline
♦ It can enhance your legitimacy – when you represent your brand with your face that can build trust , authority and awareness.People always enjoy seeing website owners in real life."So…You are the guy from www.XCVYZ I see".Talking to your friends , family and social cycle about your site will increase your authority too.
♦ Some of the offline strategies can reach viral level of success through social media.You might be part in a photograph with someone well known that then will share it on media channels.
♦ Keeps your creativity alive.When you are working on your website business in a variety of different mediums (sources) that is refreshing and not boring.You need alternative ways to empower your business.When you are only working through blogging it can end up very frustrating and it will suck up your energy.
When you are promoting your business offline it allows you to escape from the desk and your computer.Sitting all day long in a chair can really harm your physical condition.You have to stay active , visit places, companies and social places to meet people and let them know about your online business.
Is Your Brand Ready For Being Offline?
Prior to promoting your online business through offline channels it is essential that you meet some requirements.
♦ Your business needs a brand name – that could be a logo or a slogan,Your website should have clear visual elements that not only increase your authority but differentiate your site from others in the same niche with yours.What everybody is looking for the first time when they visit a website is the logo.That is your chance to stand out of the competition.
And I am not talking about superb and expensive productions.You can even make a logo online for free.You could use the domain name of your website typed in with cool fonts or something like that.You can use Canva to mess around with their awesome fonts or you can use the Online Logo Maker , a website with ready made logo elements where you can add letters and play with the colours and other variations.
Another resource could be Ribbet , an online photo editing suite.I use all of these 3 resources to produce images and other media for my website.But definitely without a logo you can't go far.And a logo can be discussed among people like "Hey , I know this website you mention , it is the one with that purple logo , I remember".
From what I read in design books and through online research on designing blogs and forums I finally end up with a unique quote from a designer talking about logos.
He said that "when designing a logo you have just to try make a logo that you have not seen anywhere else before.It is quite impossible with all those logos out there but this is the main idea.If you think that what you are creating is unique then it is enough to stand on the market."
There are plenty of resources online for designing logos if you wish to take that one step ahead and build it on your own.If you can't that is fine , you do not have to worry at all.You can always out source this task to an external partner.Discuss with him the details and what you expect from the design.There are thousand of experienced designers that would love to create a logo for your brand.
♦ Business cards.You do not want to attend these events without cards in your pocket.This is your professionalism ,you should be able to spend a few bucks to print some lovely memorable business cards with your logo and slogan on.Later these cards can be used in exchange with other attendees.
You can use the cards whenever you think you have the opportunity , not only on those events.You might have a conversation somewhere else with someone and due to your business experience you could help that person and then as a physical result you can end up by giving your card for the future.
♦ You have to be ready to meet any questions and queries about your website and your niche , the most important.You have to show authority , strong knowledge on all aspects of your niche business.You need to be convincing , serious at what you are talking.When you meet someone in person and begin a conversation having in mind to promote your business you have to be prepared for any difficult situation.
But you do not have to be "pushy" or aggressive.You should only state your personal opinion in a normal and relaxed way.You can consider starting such kind of conversations with your friends and family members first to reach a comfortable level.Then you can take this further to your not so social and friendly connections.
Where You Could Meet People Offline For These Conversations
It all depends on your niche of your website and your location of course.
♦ Local meetings and small events related to your industry.It might be an event with a speaker and followed by a general conversation within the attendees.For example if your niche is about diet or food you could attend a cooking presentation or the demonstration of a new diet product.
♦ A company in the same niche with you might hold a seminar promoting their new services and products.You could grab these opportunities and attend such events not only to promote your business but to meet new people and share ideas and concerns.
♦ Another company might organise an afternoon event in a hotel exploring some innovative ideas.When you are participating in those meetings you gain experience , share knowledge , make connections and as I already mentioned , you escape from your computer a little bit.
♦ Or it might be a conference with some of the industry known authorities where you could attend a lecture and then have the opportunity to discuss with others and expose your brand and your website.There are some events organised in universities by lecturers or administrators and these events are very popular as a lot of students are attending them so it is a great additional source for offline connections.
Some things to consider when you are meeting people in those offline meetings.
♦ Do not bombard with sales talks.That kind of techniques belong to the past.Try instead to begin a productive dialogue and explain your experiences and insights.Listen to others and progress on their comments.You can even start by asking questions related to your industry and then smoothly approach your target.It is not the end of the world if you won't succeed to promote your business within your first appointment.
To prove yourself as an authority in your niche you have to understand what other people are saying , answer their questions and discuss.You need to express kindness and value.Besides most of the attendees will be business owners like you , some of them with more experience than you.Everybody wants to sell , but there are techniques to approach sales.Straight forward sales are now dead.
♦ What I do is let others begin a discussion and when I find a moment that I know I can be part of the conversation I politely try to emerge.In real life I tend to be a listener than a speaker myself but being a listener can be turned to a huge advantage.First of all people do not like people that talk too much.If you talk too much you are becoming boring.
People that observe someone listening and expressing himself only at some points begin to trust this personality.They feel that you can feel their passion and that you are interested.That makes them feel better so when you begin to talk you will have their full attention.
♦ If in any of these events participate a famous business owner , or a known influencer or someone that is your competitor but has great experience you might want to get involved in a discussion with.I know it is not very easy but you will gain experience and it makes your brand very professional.
If you can start a discussion with such a high personality in your niche you can try to reach a point where you will be offering an interview for the near future.If that person is unreachable do not worry , you can try the next time.Or you can grab the opportunity and begin a discussion with another person talking about that particular influencer and try to extract opinions.You can go like "Hey , this was a great speech from Mr Brendon , what you think?..Do you know him?".
♦ At the end of any conversation you can further extend this experience by offering a second meeting with the person you talked with.You can experiment like "Ok Mrs Adams , it was so great to meet you here , would like to meet up in the next event that is taking place at X destination at the end of the month?"…Or you can exchange business cards
Alternative Way To Make Offline Connections
♦ Instead of attending such events if you think you are very shy or if you think that you now have more experience on your niche and you are comfortable to talk about it with people you can consider hold these events on your own.You can set up a seminar about your new website offers , services or products.You can hire an influencer speaker or a partner or you can let more speakers talk with your audience,
If you have the budget you can even hire top industry speakers that will boost the interest for this event.If you can find a topic that is on demand in your niche but no one else has invented on then it would be a great opportunity for you.You can set as the topic discussion one of your blog posts or some content of your website that you think is open to great discussions and engagement.If you feel very confident about yourself you can even take that step further and speak on that event.
This could increase your authority dramatically but I suggest to have some tests before with friends or family members.And practise with a microphone as well because usually you will need to speak out loud , louder than you talk and chat on cafes.You have to organise the event in a social manner, offer some buffet or snacks and drinks.
You do not want to present an event only focused on sales.The attendees are people and business owners like you and they deserve some kind of hospitality.Do not forget to announce it through social media multiple times long before its date.
♦ Besides the business cards that is the main priority you can even print more media if you can afford the costs of course.Although your business is a website that is available only online that does not mean you can not print offline media for it.It does not have to be a local destination.You can print brochures like all the local businesses do and share them.
Flyers , postcards and mail offers can be part of your strategy.Local mail offices share such printed offers for a price.That price depends on your country , location and the size of the media.There are also businesses that provide deliveries of such media through their personnel.You can contact them to find out about the prices.
With these kind of printed material you want to deliver a simple message across.You want them to visit your website , then your website will take care of the sales.You want to intrigue them.
♦ You can elaborate on your email list and ask to your subscribers if they want a mail delivery.Some will not agree but some people will be excited on the idea.There are people that still enjoy reading a magazine more than they visit websites.Not everybody is using a computer.You can consider deliver mails for that matter writing on paper with your graphic style.Besides you are a human being and not a machine that only delivers computer printed material.That move can increase your brand but it includes costs.
You Have More Money To Spend? – Promotional Material – Guerilla Marketing
♦ You can be a sponsor of t-shirts used by sports teams or you can create local events for your community or a specific part of your city.You can additionally participate in charities or volunteering movements of your local society.You can print your logo on various material , not only on t-shirts.
You can have it printed on a popular local refreshment or you can offer a printed drive map along with your business card and let people share it on traffic lights.You can print your logo on small hats or on sun umbrellas.You can be creative and find many ideas on implementing that.You should also consider buying a t-shirt for you with your logo and slogan on and wear it in some occasions.That can be a spark for a conversation.Or you can print more t-shirts for friends and family.
♦ You can consider print out your logo in small advertising material.For example when I first built my hotel with my sister 11 years ago we made a great deal with a marketing office and printed our logo on small lighters , pens , notebooks , calendars and other media.We then were offering these media for free inside our rooms for the hotel guests.And we were using them on our everyday life actions.Whenever I was going I had a pen with me , I still do.
That small things can really boost your brand's exposure.Again deliver a simple message , like a headline or a slogan.Try to intrigue people to visit your website.That printed items should be related to your website niche.For example if you are into the food industry you do not want to print pens but something like plastic plates or spoons.
♦ Street painting with colours , chalks or sprays wherever it is allowed of course.The exposure will be high and people will be intrigued to know more.
♦ What you think about delivering your printed flyers in local libraries inside of books closely related to your niche and business?.Whenever someone will read a book a flyer will pop up in front of his eyes.
The purpose of these "offline" marketing moves is to present to people something exciting , memorable and interesting.Something that they might remember for the rest of their lives.If you try to achieve sales you should forget about it at all.You want engagement with people , you have to stay strategic and creative.You can print your brand's logo wherever you think that it will drive to engagement.The possibilities are endless like shopping bags , printed material on bus stops , flyers for car's wind-shield , balls for kids , on flyers delivered to playgrounds and so on.
How To Track Down Offline Sources
How can you tell that your website traffic is coming from offline sources now that you made your moves and advertising?
♦ You can buy a new domain dedicated to offline sources but you have to NOT promote it online.This is the easiest way to achieve that.You only advertised your new domain offline , the traffic it will get it will come as a result of these offline efforts.Or you can create a new landing page on your existing domain name and share that URL on your business cards and offline promotional material and then track the activity through Google Analytics.
For example for this website I could create a URL like webmarketsupport.com/local.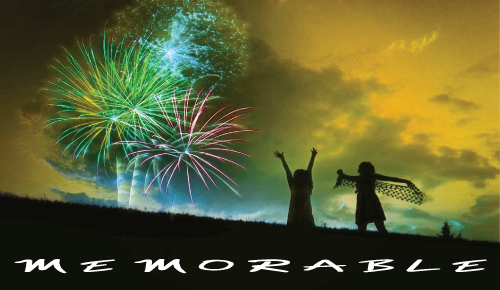 This is a small portion of the offline world opportunities.You can be as much creative as you want and always remember to engage and discuss with people.People need communication and kindness.You are not a salesman , you are a business man.I hope you enjoyed another article.I am waiting for your thoughts and comments.Do you think that these techniques might help your business going forward?…What else would you suggest as an addition?
Till my next post

Unique Selling Proposition – How to Differentiate from the Competition