To rule the realm of search engine result pages, you need to struggle a lot. And when it comes to local searches, it gets even tougher.
Local SEO focuses on optimizing websites to rank better in local SERPs (search engine results pages).
And it is very important because nearly 97 billion people hover around the internet every month searching about local businesses.
If you are wondering how to get started with local SEO, I'm here to help you out.
In this post, I'll be sharing 10 must-follow local SEO tips. They are simple, and you can implement them quite easily. But before rushing to the good part, understanding 'local SEO' is essential.
10 Must-Follow Local SEO Tips
To Rule Search Results
It is highly beneficial for local business owners to have a well-optimized search presence in the post-pandemic era. 
Why? Because most users perform location-specific searches. They want to reach the right place for the thing they need at the moment. 
If your business shows up in the local search results, it will place you before potential customers. And you might get business.
Let's understand it with one of the common local search queries: petrol pump near me.
It returns a location-specific result like this: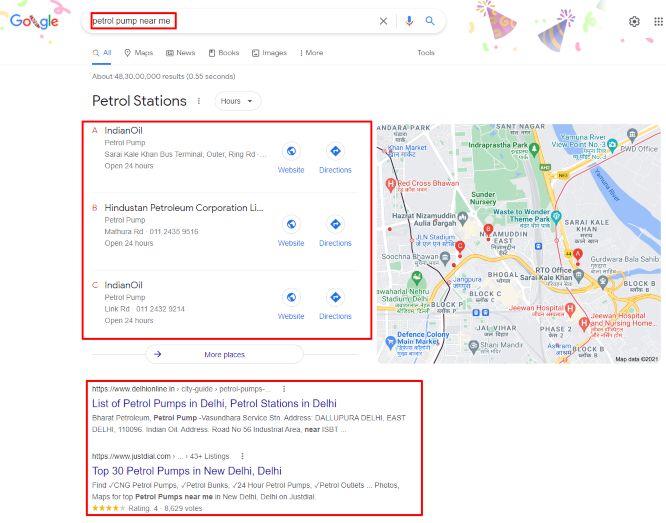 Users scroll through these search results. They find out the nearest or easily accessible petrol station nearby and head for it. 
In this way, the users find what they need and the petrol station gets a customer.
Similarly, several other businesses use local SEO for their profits. 
These include:
Restaurants & Cafes

Hotels & Stays

Retail Stores

Pharmacies

Grocery Shops

Book Stores

Repair Centers, etc.
It helps them to achieve the following benefits:
Higher local search rankings

Increased online visibility

Better conversion rate

Improved website authority 
With that, let's delve into the details of doing it in the right way.
People that hover around the internet every month searching about local businesses. (in billions)
10 Local SEO Tips To Rank On SERPs
Local SEO helps your business get more leads and conversions by placing you right before your target audience. 
Here are some tips to help you optimize your website for local searches:
1. Make Your Site Mobile Friendly
Mobile searches are growing at the speed of light-years. 
In 2020 alone, 81.1 billion local search queries were performed on mobile phones. And since then, the numbers have been growing. 
So, if your visitors have to struggle using your amazing website on their mobile devices, they'd bounce back. 
I'm sure you won't want that. Therefore, to get the most out of the local searches, you must have a mobile-friendly website.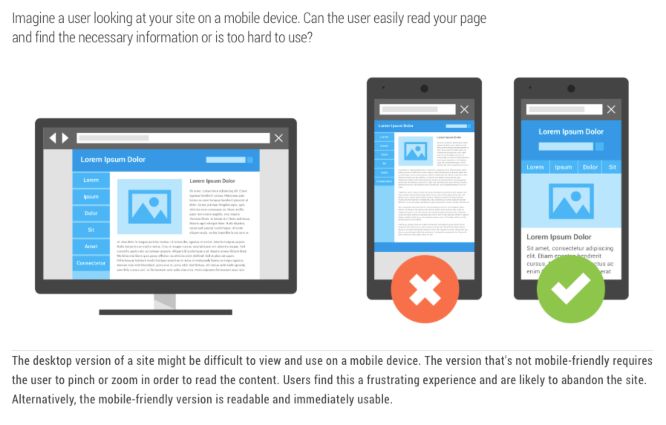 Mobile-friendliness ensures that users have a seamless experience browsing your website irrespective of the device they are using. 
The contents, including text and images, adjust to the screen size and load quickly for a hassle-free experience.
To see how your website performs on mobile devices, you can test it using a mobile-friendly checker tool. 
In case your website is not yet optimized for mobile devices, here are a few tips for you to implement: 
Compress your images and videos 

Minify your HTML and CSS files

Operate with a responsive theme or design

Use web fonts and readable font sizes

Avoid screen blocking pop up and ads

Change button size and placement

Break your content into small parts

Don't use flash and animations

Add spaces between your links
After making your site mobile-friendly, move on to other local SEO practices.
In 2020 alone, 81.1 billion local search queries were performed on mobile phones.
NAP means Name, Address, and Phone number.  
It is one of the most promising local ranking factors and gives better search visibility on Google as well as other search engines.

You need to provide consistent and accurate information about your business' name, address, and phone number everywhere across the web.
That's because search engines value consistency in listings.  If you provide correct data, your site's performance gets impacted by 16%.
Updating correct NAP data is important for your website's local SEO success. But, it can be stressful without an appropriate strategy. 
Here are some tips to start building NAP citations:
Make sure the information mentioned is text and not a media file

Maintain a log of all your listings to update everywhere if needed

Avoid using different phone numbers for a single business location

Match your GMB account's NAP info with your website's NAP data 

Use

schema markup code

on your website to help customers find you 
Let's learn more about the GMB account.
Search engines value consistency in listings. If you provide correct data, your site's performance gets impacted by 16%.
3. Have A Google My Business Profile
Google My Business is the heart of local SEO. It helps you improve your business's local rankings across Google in places like Maps and Search.  
By providing accurate, complete, and engaging information about your local business, you can easily show up for location-specific queries.
Here are a few simple steps to get started with Google My Business:

Sign in to Google My Business or tap on Manage Now.
2. Add your business listing.
3. Fill up the information: opening hours, address, website, etc.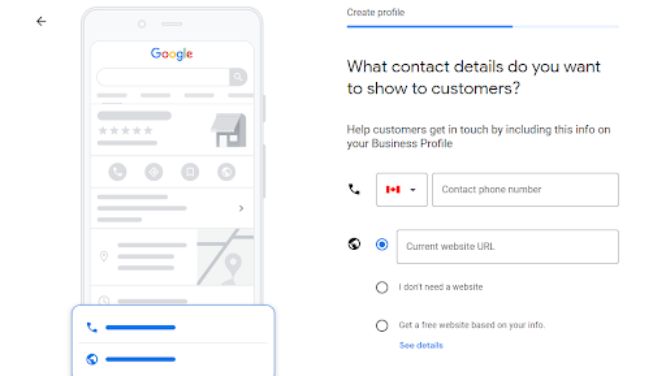 4. Obtain a real-life postcard from Google.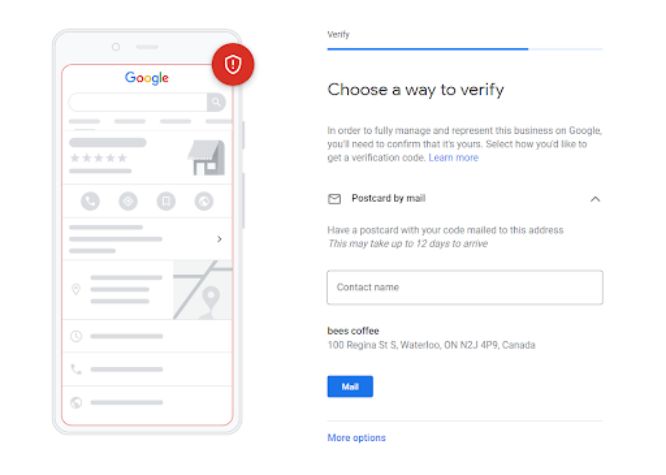 5. Verify your business listing.

Once you have set up your GMB profile, you can start:
Creating posts

Collecting reviews

Adding photos

Updating hours, and lots more.
All this helps you engage with people and attract more local visitors.
If you wish to check how your business listing is doing, you can go through the performance data. 
It gives you information related to impressions, clicks, etc., and hints if any changes are needed.
After you are settled with your GMB account, you must rethink your choice of keywords.
200+
Business & Marketing Tools Collection
Work management, tracking, organizing, payments, accounting, Google, keyword, market, and competition research, SEO, analytics, and related, marketing & advertising, web development, website monitoring, domains & website hosting, coding, and related, design & multimedia, marketplaces, entrepreneurial communities, hiring & outsourcing
4. Optimize For Local Keywords
The majority of people search for local businesses in their area that offer the products or services they need.  
If you wish to appear in such searches, you need to optimize for local keywords related to your business.
Local keywords contain location-specific phrases, which help you appear in search results for a particular geographic location.
Here are some examples to help you identify them:
Italian restaurants in Delhi
Los Angeles event planner
Dentist in Orlando
Grocery store near me
Now that you are familiar with them, you must be wondering how to find them. It's simple: conduct local keyword research.
Using a keyword research tool, you will be easily able to generate many local keyword ideas.
Suppose you are an architect based out of London. 
When you enter the root keyword, architect in london, in the tool, you get a bunch of keyword suggestions: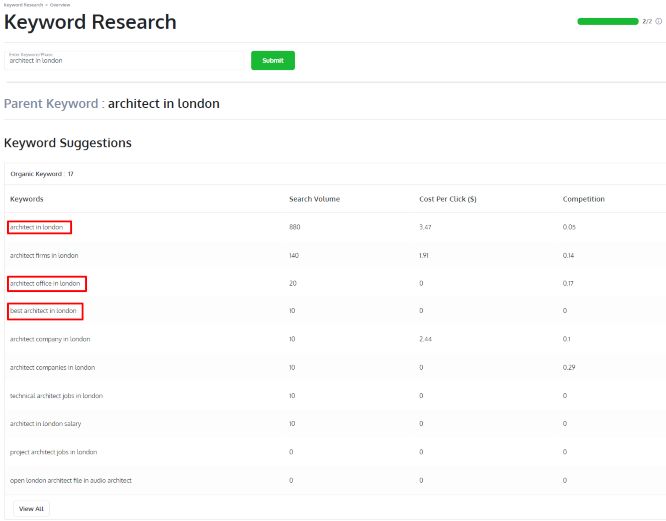 From this list, you can shortlist the relevant local keywords.
While selecting, make sure the local keywords include your operating location and are relevant to your industry.
Generally, you can stick to phrases like this:
Best

[business type/product/service]

in

[location]
[business type/product/service]

in

[location]

near me

[location] [business type/product/service]

 
Once it's sorted, target them with your website content and Google business profile. You can also add them to your URLs.
With that, working with local keywords should be easy.
Creating local content is not as simple as writing another blog for your site or posting business-related images on social media. 
You will need a strategy in hand to create local content. To begin with, start creating useful and well-optimized FAQ Pages.
They help you rank in the local searches by directly responding to your audience's needs and problems. 
Other than this, you can always cover local events, create location-specific pages, and come up with videos.
But make sure to include local keywords in all of them. Without local keywords, your content will not fetch any organic traffic.
6. Write Local Titles & Descriptions
For every page on your website, you need to add a title and meta description, alongside optimizing other on-page elements.
They appear in the search results and serve as a mini-advertisement for your web page.
If you wish to rank for local search queries in your operating area, you need to write location-specific titles and meta descriptions.
It will help the crawlers understand what your web page is all about and rank it for relevant search queries. 
Plus, the users will have a fair idea of the information they will get after clicking on it.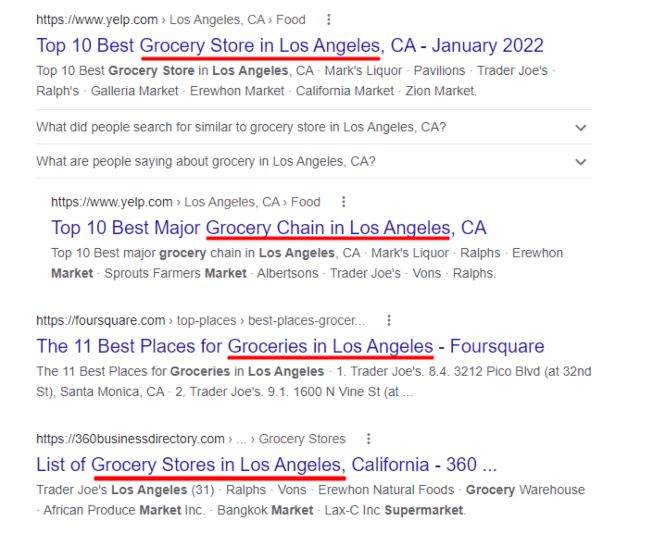 The titles and meta descriptions are extremely crucial for local SEO as the competition is high.
Users are generally in the vicinity of the business and tend to take quick decisions. If you don't show up before them, you lose potential customers.
So, ensure you write locally relevant and high targeted titles and meta descriptions for your web pages.
7. List Yourself On the Local Review Sites
While reading a magazine, you come across the editor's note that impacts your ideology about the subject.
Likewise, you need a third person; who can testify against your business. In simpler words, you need third-party validation.
People make decisions about a business based on its reviews and ratings. So, you must list your business on various local review sites.
Here are a few of them:
Yelp

Google Places

Judy's Book

Angie's List

Yahoo! local

Bing

MerchantCircle

Citysearch

Foursquare
After listing, encourage your customers and website visitors to leave ratings and positive reviews on them. 
In this way, local review sites will provide you with more local visibility and boost your local SEO performance. 
According to SEO experts, backlinks (links pointing from one website to another) are one of the most prominent ranking factors. 
They act as votes of confidence for your website and help achieve higher rankings in the SERPs. So, gaining backlinks is important for every website.
But while optimizing for local searches, you need local backlinks.
Here's a scenario to understand this better: If you are a lawyer based out of Boston, a link back from another senior lawyer in New York will be helpful.
It belongs to a source in your industry and is relevant to your business. But will it help your local SEO? No.
The reason is simple: you need clients from Boston and not New York. 
So, even if you show up in relevant searches in New York, you won't get any business.
Local backlinks are links pointing to your website from sources in your service area or target market. 

They help you build your authority and reputation in a local area and thus boost your local search rankings.
Here are a few local link-building strategies used by businesses:
Creating and managing social media profiles

Registering your business in local directories

Earning mentions in local newspapers

Getting citations in local forums and online communities

Being featured by local bloggers and influencers
By implementing them, you can easily build a good number of local backlinks. 
Most local businesses will notice positive changes in their local rankings after building more local backlinks than their competitors. 
You can do that too. Using a free backlinks analyzer tool, you can examine your competitors' backlink profiles. 
It will help you get an idea of the number of backlinks you need. Set your targets accordingly and start local link-building.
A sitemap is a blueprint of your site, containing information about all the URLs and relationships between them.
Search bots use the sitemap to crawl and index your website's content and understand its structure.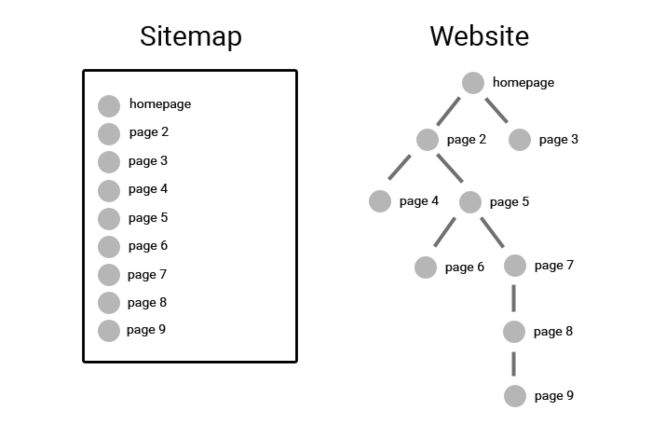 Sitemaps boost your local SEO by:
Crawling your site effectively

Indexing every page

Discovering new pages 

Knowing priority, update frequency and last modified date

Detecting duplicate content
If you are targeting different local keywords with different web pages, include all of them in the sitemap.
This way, you can ensure all your pages are ranking for relevant search queries.
Now, there are several ways to create a sitemap. If you have a WordPress site, you can use the Yoast SEO plugin.
Otherwise, you can do it manually or use sitemap generator tools available online.
After successfully creating a sitemap, you can test it using Google Search Console and add it to your website's root folder.
Lastly, you need to submit the sitemap to Google for faster crawling, indexing and ranking.
10. Perform Competitor Analysis 
Business owners often overlook local SEO competition analysis, but you must not. 
Think of competitors' SEO analysis as a study of how your opponents are doing from a search engine optimization perspective.
From your observation, you will be able to figure out:
How they are promoting their business

What are the latest trends in your industry

Which keyphrases or local keywords you must target, etc.
Most importantly, you will learn about your position in the market compared to your competitors. 
It will inform you what your business is missing and help you create a better local SEO strategy.
Local SEO isn't only about rankings and drawing traffic. It is also about turning that traffic into loyal customers for your business.
So, you need to create a customized local SEO strategy for your business using the tips mentioned above. It will help you conquer the local search results.
Which local SEO tip was new to you? Are you getting any results from your local SEO efforts at present? Let me know in the comments. 
Sahil Kakkar
CEO, founder RankWatch
Sahil is the CEO and Founder of Rankwatch – a platform, which helps companies and brands stay ahead with their SEO efforts in the ever-growing internet landscape. He keeps sharing his knowledge and experiences on the RankWatch blog and likes making creative products that can help in the automation of mundane tasks. You can connect with him and the Rankwatch team on Facebook or Twitter.