Are you looking for ways to step up your entrepreneurial game? Of course, you do.
And you already know the real power of connections and relationships.
Going solo won't get you far.
And I don't mean that if you are a one-man-brand is bad. Not at all. But you will need others to help you move forward, to promote, endorse, and give you advice.
If you are a passionate entrepreneur searching for growth strategies, educational resources, meaningful relationships, to expand your reach and visibility, gain authority and recognition, and even if you are looking for people to recruit to your team or discover new products and trends this catalog is for you.
We have compiled a list of entrepreneurial communities to help you in your exciting journey.
Let's dive right in!
Online Entrepreneurial Communities
Main slogan: immerse yourself in the world of entrepreneurship.
Departments:
Startups: membership, program, perks
Partners: membership, become a partner, refer a partner
Investors
Students: membership, program
Events: upcoming, Global Conference 2021, apply to speak
Blog
Podcast
Video library
Start a chapter
Careers
Who is it for:
Those who need education
Those looking for new opportunities
Those looking for partnerships
those looking for investors
Those looking for recruiting new team members
Those looking to grow their businesses
About: Startup Grind is the world's largest community of startups, founders, innovators, and creators. We bring like-minded yet diverse individuals together to connect, learn, teach, help, build, and belong. We do this daily through our local events, flagship conferences, startup program, partnerships, and online media + content – collectively reaching over 3.5 million individuals worldwide.
265 Cambridge Ave #60808, Palo Alto, CA 94306, USA.
Main slogan: the state of growth. 
Departments:
Posts
Q&A (questions & answers)
AMAs (ask me anything)
Growth studies
Ideas
Jobs
Events
FAQ
Community
Experiments
Workflow
University
Who is for:
Those looking to ignite growth: 

accelerate the shift to the proven cross-functional approach used by today's fastest-growing companies

Those looking to manage growth: help maintain your growth culture for driving sustainable results

Those looking to connect with thought leaders
Those looking to learn key growth skills
About: Our mission is to help companies ignite sustainable growth using the cross-functional, value-based approach proven effective by today's fastest-growing companies such as Facebook, Airbnb, Amazon, and Netflix. We help companies rethink and transform their approach to growth through the following solutions.
Sean Ellis – CEO: After igniting growth for Dropbox, Eventbrite, LogMeIn, and Lookout – each now worth billions of dollars, Sean coined "growth hacking" as the approach he used.
200+
Business & Marketing Tools Collection
Work management, tracking, organizing, payments, accounting, Google, keyword, market, and competition research, SEO, analytics, and related, marketing & advertising, web development, website monitoring, domains & website hosting, coding, and related, design & multimedia, marketplaces, entrepreneurial communities, hiring & outsourcing.


Main slogan: build your business, live your dream!
Departments:
How-to: start a business, grow a business, covid-19, video, books
Experts
Radio/podcast
Community: announcements, articles, forum, business basics, gig economy, marketing, sales, and public relations, personal growth, finance & funding, doing business on the web, like-minded people, business operations, inventing and intellectual property, managing your business, lobby
Studio
Reach out
Save on Dell
What's new
Advertise
Who is it for:
Those looking for educational resources
Those looking to network
Those looking to contribute as writers
About: Since it was launched in 2002, StartupNation has provided millions with the information, inspiration and connections they need to start, grow and manage a successful startup business. Founded by passionate entrepreneur, Jeff Sloan, StartupNation is a multimedia company located in Birmingham, Michigan.
Main slogan: Product Hunt surfaces the best new products, every day. It's a place for product-loving enthusiasts to share and geek out about the latest mobile apps, websites, hardware projects, and tech creations.
Departments:
Discussions
Deals: the founder club – Your access to big savings on tools that help kick start your business
Jobs
Ship (A toolkit for makers): landing pages, surveys, free AWS and Stripe credits
Advertise
Collections
Mentors
Newsletter
Post a job
Time travel
Topics
Upcoming
Apps
FAQ
Pro tips
Stories
Who is it for:
Those looking to discover new products
Those looking for new team members
Those looking to land a dream job
Those looking to discuss with like-minded entrepreneurs and network
Those looking for endless inspiration and new ideas
About: Backed by GoogleVentures, CrunchFund, BetaWorks, Combinator, and more. Ryan Hoover – Founder, Josh Buckley – CEO. 
Main slogan: Our goal at FamilyBusiness.org is to help family firms thrive by providing a free online resource that offers them the best thinking on how to launch, manage and grow their family business, all in one place. We aim to teach and inspire current and future family business owners, students in entrepreneurship programs, and professors and advisers who guide them.
Departments:
Governance
Family relationships
Succession
Growth & Innovation
Strategy & operations
Wealth management
Class
Contribute
Editorial board
History & vision
PR & media
Family foundation
Resources: cases, exercises, readings, videos
Who is it for:
Those looking for educational resources in various formats
Those looking to contribute as writers
Those looking to support, sustain, and grow their family businesses
About: The community of editors and reviewers includes a special group of highly qualified thought leaders from academia and industry who have agreed to provide an objective and thoughtful review of submissions that match their interests or industries. 
Around the globe, the vast majority of businesses are owned and controlled by families. The U.S. Bureau of the Census estimates that about 90 percent of American businesses can be defined as family businesses, which includes approximately 35% of Fortune 500 firms.
We Teach
Marketing &
 Business
Live on Zoom
Your host: Tasos Perte Tzortzis
Schedule an interview so we can evaluate where you are right now, your needs and goals, and we'll give you a detailed analysis of how the workshops work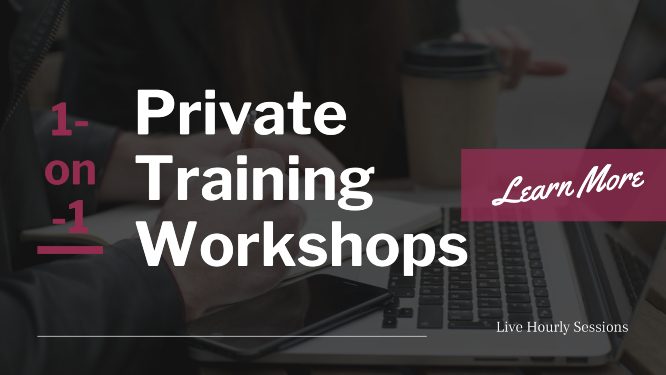 This is just the beginning of an extended catalog. I will keep the thread updated frequently.
In the meantime, check out the other related resources we have in store for you.
That's it, another article has finished, here on Web Market Support. I'm waiting for your comments and thoughts. Which community is your favorite? Which one should I add? Till next time.
Tasos Perte Tzortzis
Marketing Consultant, Creator of the "7 Ideals" Methodology
Although doing traditional business offline since 1992, I fell in love with online marketing in late 2014 and have helped hundreds of brands sell more of their products and services. Founder of WebMarketSupport, Muvimag, SummerDream.
I enjoy reading, arts, science, chess, coffee, tea, swimming, Audi, and playing with my kids.
Multimedia
Multimedia resources(AZ directory - images, graphics & design, audio & music, video, animation, themes, plugins, code, apps, tools, education, jobs, buy & sell, communities, freebies)
Free stock photo websites(AZ directory, overviews, reviews)
Video marketing software (AZ directory and overviews)