All the good things come to an end, right?
Hope Writers, this amazing community for authors is still open for registrations but the doors are closing soon.
Access to the community's membership is available only once or twice a year.
The community provides ongoing training, support, access to a private Facebook group, and the ability to join independent circles created by other members for additional support, feedback, and help. Every member can join these circles and create their own circles as well.
The hope writers team is huge and consists of 20+ team members dedicated to helping authors in their publishing journey.
They have over 3,200 paying members now, from beginning writers to published authors.
This is the 5th year that hope writers exist as a community.
This time, they proceeded with some major updates, like the progress planner, a solution to help authors stay organized and to eliminate confusion, anxiety, and stress. 
It's a new way to keep all of your writing plans, ideas, and progress in one place.
And a new training section has been added, the "How to start your novel". Whether you've dreamed about writing a novel for a long time or are serious about getting your novel published, this course is for you.
The bad news is that the registration doors are closing at midnight Pacific.
So, if you plan to take your writing game to the next level you need to act fast.
Hope Writers Community For Authors
The Registration Doors Are Closing May 28 @ Midnight PST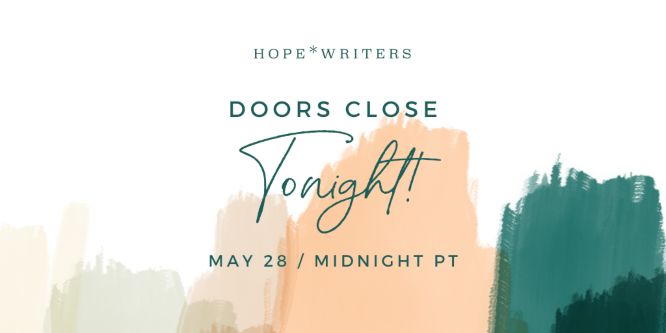 Hope Writers is a community dedicated to helping authors and aspiring authors find their way to getting published and succeed.
They have vast experience and they truly care about their members.
We have published a detailed review. Here's what we cover:
Main slogans
Ideal audience (who is it for)
Hope Writers story
Video walkthrough of the members' area
Analysis of the modules and lessons
The hope writers path
What is a hope circle?
Membership FAQ
Stages
Tuesday teachings
Standalone courses
Progress planner *new
Quick recap, everything that's included
The hope writers library
Members stories
Payment plans/guarantee
Final review
Why your words matter
My "writing" story
Is there anything missing?
Ratings
Our extra bonuses
Free resources
Related resources
You're not alone. So many people have a hard time accepting that their words matter to the world. They think that the market is saturated, that someone else already said what they want to say.
But the world needs you, yes YOU. People need your own unique perspective, your story, experiences, mess and your message, your angle, your twist, your tweak, your point of view.
Every writer, every human, is different and unique.
And although your message is not for everyone, still, there are specific groups of people waiting for you to show up in their lives.
And there is no better way than transferring your feelings through words and books.
You are providing a service, a high-quality experience that can impact and change people's lives at a moment's notice.
The question is, how do you approach those people?
You need to be authentic, transparent, vulnerable, and express your raw feelings.
Don't try to be someone else, don't try to imitate a celebrity or a star.
You have your own unique capabilities that you want to share with the world.
But someone else already said what I want to say…
Yes, indeed. 
But that's a good thing.
The way you share your own stories and experiences is what makes you stand out from the crowd. 
Your own writing style creates a magical connection with people that crave your message. Your writing is what makes people discover themselves in your stories, novels, and books.
Your words are valuable and matter for specific groups of people. Don't give up on them. Be their guide and invite them to your community, your tribe.
Why the world needs you right now!
Last year's pandemic has affected people at every corner of the Earth. Its devastating consequences left the world crawling, suffering, in pain.
The world needs healers and writers and authors can help. 
Words are so powerful that can transform energy, give hope, meaning, and encourage those in need. 
Don't let your superpower in the dark, it's time to share it!
This journey started out a while ago.
Back in the '80s, when I was a kid.
For as long as I remember, I am reading and writing like a maniac.
Maybe I am psychotic but writing is my life. I can't imagine myself without it.
And beyond school and university studies, writing has played an important role in all my businesses.
I was the one writing letters, messages, invitations, sales pitches, and product descriptions to our family's manufacturing company clients and prospects.
I was the one responding to emails from guests in our hotel and was in constant communication with them.
I was writing everything for all my offline businesses while my partners and team members were focused on other tasks.
And when I found myself immersed in the online business and marketing world, writing has been my superpower.
I write blogs and articles, copy for ads and landing pages, reviews of brands and products, case studies, research, quizzes, questionnaires, contests, sales funnels, and so much more.
I write for my clients and I compose their advertisements.
I write headlines, descriptions, emails, social media posts, copy for web pages, scripts for videos and podcasts, you name it.
I study a lot and perform extensive research to understand people's needs, wants, and problems. 
And when I gather this data, I am able to target specific groups of people and capture their attention.
I'm doing so by using WORDS that those groups of people can relate to.
I write words that matter. My words don't matter for everyone, but matter for some people, my community, my tribe, my clients, my partners, and other brands or entrepreneurs.
My words help people find solutions to their problems, make well-informed decisions, and grow their businesses.
Words can move mountains, and words are responsible for propelling people into taking action. Without words, this world won't exist.
Friday, May 28 – Don't Miss Today's Free Events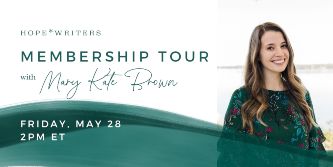 Behind-the-Scenes Tour of the hope*writers Community
Mary Kate Brown will be your tour guide as we walk through the member library, weekly teachings, writing small groups we call hope*circles, our member directory, the private Facebook group — and much more! You'll also get to meet the team members who will support you along the way.
hosted by hope*writers team member
Mary Kate Brown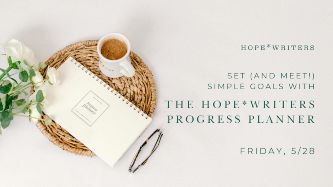 Set (and Meet!) Simple Goals With the hope*writers Progress Planner
This printed planner is perfectly crafted to help you organize your writing goals, process the feedback and instruction you receive, and make the most of your writing time. Learn more about what's inside the planner and how to use it during this online event.
hosted by hope*writers team members
Karla Colahan, Emily P. Freeman, and Niki Hardy
The amazing team of Hope Writers is organizing a welcome party at 8 pm ET. If you join the community on time, you will get an invitation to the party.
They did not reveal all the details but we know it's going to be a fun time – games, prizes, and meetings with team members.
Hope Writers' Free Resources:
What you need to succeed as an author
There are 4 key elements that define success in the authoring industry. Authors that lack even 1 out of 4 elements, quit their work prematurely.
A clear plan: if you just write without a plan, you are doomed to extinction. First, you need to create a basis, the foundation that will serve you throughout your writing journey, from writing your first page all the way to publishing and beyond
Support: I've always believed in my power and my will. But…when I entered the online world back in 2014 I joined a private community of entrepreneurs and marketers. Needless to say, I was surprised by the tremem=ndous value and support I received. Without support, either online or offline, you can't progress. Period.
Income: how are you going to fund your writing career? Do you know what it takes to get published? or are you going to self-publish your books or novels? If you are not aware of how things work, you better seek professional help. Because every business needs funding. You can't just offer only your time, is not enough. You will burn out in the end.
Selective social media vision: the majority of beginners when they publish content online on social platforms, try to be everywhere and they soon feel overwhelmed. Social media is another example where a plan in place plays a significant role.
If you take advantage of our extra bonuses, you'll be able to run a very successful business right from the start.
The #1 bonus is a private FB group where I'll be hosting live training sessions about marketing, business, and sales. We'll discuss advanced strategies, tactics, and methods I use for me, my promotions, and my clients.
Related:
The #2 bonus fills some gaps in the Hope Writers training. 
I'll be sharing my storytelling framework that you can use to:
Create a plan for your book before you start writing it.
Connect with your readers on a deep emotional level and get them hooked from page 1 till the very end.
Creating compelling conflicts that give life to your stories.
Creating a 'big' promise to keep readers alert from start to finish. 
All the most successful stories that are being used in books, movies, films, theater plays, and even articles, emails, and advertisements, follow storytelling frameworks.
This is what makes a story successful or a failure.
Without a storytelling framework, your story might end up being boring and that's not because your writing is boring. It's because this framework creates anticipation, which is the most important ingredient of a story people want to hear about.
More information about this awesome community and my exclusive bonuses for authors in my full review. 
Read on to find out how this community of amazing authors can help you progress with your writing no matter what stage you are currently in.
Are you a beginner, an aspiring, or an established author?
Do you have any questions? Let me know.
That's it, another review has finished, here on Web Market Support. I am waiting for your comments and thoughts. Till next time.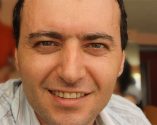 Tasos Perte Tzortzis
Marketing Specialist, Entrepreneur
Although doing traditional business offline since 1992, Tasos fell in love with online marketing in late 2014 and has helped hundreds of brands sell more of their products and services on the web.
He enjoys reading, music & arts, mathematics, chess, coffee, swimming, Audi, and playing with his kids.
Some of the links on this page are affiliate links. For more information, I refer you to the disclaimer page.