What is the Ask Method Masterclass with Ryan Levesque
The Ask Method Masterclass is an advanced marketing methodology and training program by Ryan Levesque.
In a nutshell, the ASK Method is a step-by-step blueprint to help brands and wannabe business owners connect with their audience on a deeper level. Also, it's about discovering what customers really want through surveys, quizzes, questionnaires, and assessments. It's about segmenting customers into different buckets and creating products and services based on their specific situation or improving existing products to match the needs of the customers. It's about creating sales funnels, optimization, and marketing automation.
There are training modules, videos, templates, swipe files, and other helping material.
The Ask Method phenomenon is revolutionizing the way people are building online businesses around the world
It's a proven, step-by-step formula to find exactly what people wanna buy and give it to them based on their specific situation
Better sell and better serve
Are you ready to build and grow a business that gives you the level of freedom and impact you want to have?
The Ask method can change the trajectory of your business and change your life forever
A proven framework for launching a new business, product line, or funnel or taking your existing business to the next level
Give your customers exactly what they want to buy even before they know what they want to buy themselves
Enter the conversation already going on in peoples' minds
Ideal Audience – Who Is It For
Brands and entrepreneurs
Marketers
Bloggers
Coaches
Consultants
Copywriters
Wannabe business owners
Digital products
Physical products
Services
Brick & mortar
Agencies
eCommerce
Software (SaaS)
Memberships
This program is for you if:
You want to build a new business and you don't know where to start
You want to test markets and niches before investing time and money pursuing a new project or product
You have an existing business and you want to scale it
You want to improve your conversion rates
You want to connect with customers on a deep level and offer them a unique experience
You own a brand and you want to make your customers feel understood
You own a brand that needs a proven marketing methodology that works
You own a brand and you want to create new products and services based on customers' needs
You want to attract customers that really need your products and repel those who don't
You want to become a marketer, copywriter, consultant, business coach
You want to execute the Ask method for other companies 
The Main Advantages of this Marketing Methodology
Low-cost funnel creation and segmentation through quizzes, surveys, assessments, questionnaires
You can focus on the "right" people and ignore people that don't have a real interest in your products
By giving people exactly what they want, you gain raving fans and brand advocates
You can execute the method for other companies due to high-demand for a fee or even earn ongoing royalties
You minimize risks and avoid big traps and reduce production costs by focusing only on products people really want to buy
People love to get asked questions about themselves and they hate being sold to products and services without any real interaction
Ryan Levesque's Background
My goal is to transform the lives of 100,000 entrepreneurs in the next 5 years. And eventually, to see every online business in the world using the ASK Method. 
Ryan is the Inc. 500 CEO of The ASK Method Company, and the #1 national best-selling author of Ask, which was named by Inc. as the #1 Marketing Book of the Year. His work has been featured in the Wall Street Journal, USA Today, Forbes, and Entrepreneur and over 250,000 entrepreneurs subscribe to his email newsletter offering business advice. He is also a co-founder and investor in bucket.io, a leading marketing funnel software for entrepreneurs.
The ASK Method Company is a 3-Time Inc. 5000 Fastest Growing Company Honoree – 2017, 2018, 2019.
Ask Method Masterclass By Ryan Levesque Review

You can get a feel of what the ASK Method is all about by registering for the free workshop training series.
It's bundled with free downloadable material to help you understand the concept and apply this new knowledge immediately to your business.
It's a training program that helps brands approach their customers using a unique angle based on what the customers want.
But this is not an easy task because people don't know what they want.
100 years ago, Henry Ford said:
"If I had asked what people wanted, they would have told me faster horses"
Also, Steve Jobs said:
"People don't know what they want until you show it to them"
Ryan underlines that the secret is to figure out what people want to buy before they even know what they want to buy themselves.
This masterclass teaches you how to do exactly that.
This method is all about asking the right questions to people, then find what they want to buy, and how to sell it to them.
This method is all about finding the best micro-niches to serve customers and create products they want.
As Ryan says, niching down is not enough, first you need to diagnose and prescribe.
The masterclass teaches brands and business owners how to create quizzes, surveys, and questionnaires to approach their customers and give them exactly what they want.
The "Ask Method" has been used by some really big names, like Agora Financial, one of the biggest direct response brands, DishNetwork, the #2 TV company in America, Proactiv, and industry leaders like Jeff Walker, Stu McLaren, Billy Gene, and more.
Ryan's method has been featured on Forbes, Inc, Entrepreneur, and on TV.
The method is based on 3 major steps.
Discover
Segment
Launch
Discover:
It works for both existing businesses and businesses that re just getting started.
It all starts by executing a "Deep Dive Survey" to help you understand what exactly people want to buy.
You don't ask them what they want, because most people only know what they don't want.
You start by asking them something like " When it comes to X, what's your single biggest challenge or frustration?"
Those who give the most detailed and passionate answers are those people you want to focus on. Pay attention to the themes that emerge and the language patterns you start seeing.
Your goal is to group the responses and categorize them into no more than 3 to 5 segments or buckets.
Segment:
This is where you tap into your Deep Dive Survey results to find your buckets (segments) and start creating or tweaking the marketing that best speaks to them.
You'll identify which buckets in your market are the most hungry for a solution, and how to create that exact solution and deliver it in the way your customers want it.
You give people what they want. You use a quiz funnel. It involves a series of multiple-choice questions and it becomes a permanent part of your website.
Launch:
You'll able to leverage the 4 universal psychological triggers to get people to pay attention, to respond, and eventually to buy.
The 1st psychological trigger is micro-commitments. Whenever you ask someone to change something, they see that as a threat. So you could ask a question before you ask people to sign up in your email list.
The 2nd psychological trigger is self-discovery.
What's the thing that your customers care more about than anything else? the answer is themselves. That's why the quiz becomes so powerful because it's about visitors answering questions about their favorite topics.
The 3rd psychological trigger is curiosity. We are all curious about a lot of things, especially for secrets or ground-breaking information. And we are most curious about ourselves. People are obsessed with these types of questions to find out their personality, their test results, even what type of cheese they are. It does not matter which market you're in or what you sell, human nature is universal.
Asking the right questions demonstrate your empathy, your understanding, your authority, and expertise.
And if you describe their results accurately, it creates an instant connection so people will trust you.
People don't care how much you know, until they know how much you care.
The 4th psychological trigger is desire. By doing all this, you create a tremendous amount of desire, they want to try your products, and experience that transformation for themselves. As you describe the benefits of your product not in a generic way but based on their specific situation.
And the best part is this: when you do this, there's no hard sell involved. You're just teaching and explaining. You engage their curiosity and desire to know more about themselves by asking simple questions that let them feel understood. Teasing them into your world little by little.
When you create a quiz funnel, there are some things to keep in mind.
First, you start with an easy to answer binary choice question.  For example…are you a man or a woman? are you starting a business or do you want to scale an existing one? are you a parent or a teacher?
This creates momentum without scaring people off.
2nd, The quiz funnel should contain 5 to 12 questions. Enough questions that make people feel understood, but not too many questions that could make people feel overwhelmed and leave the quiz before they finish.
3rd: ask for the email address on the last step so you can send them the results and follow-up.
Last: after they submit their email address, immediately take them to the results page, which is also your sales page.
You should have different sales pages created for every segment or bucket.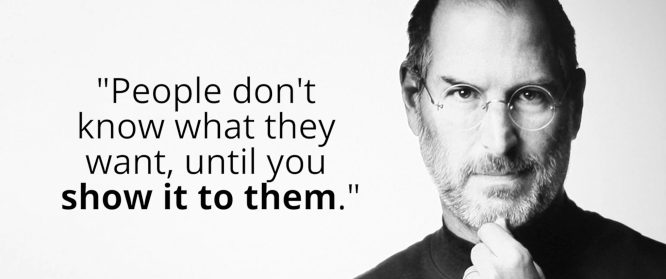 Survey Killer #1: Asking the wrong questions.
Don't ask what people want to buy, they don't know. They know what they don't want to buy though.
Ask instead, when it comes to X, what's your biggest challenge or frustration.
SMIQ: single most important question.
So what is X? the specific area, niche, or problem your product relates to. 
"X" is based on the Bullseye keyword.
Survey Killer #2: Focusing on the wrong responses. Don't focus on the most common responses. Focus on the most hyper-responsive ones. Answers and responses that are detailed. These are people more likely to buy. One-word or sentence responses should not be taken very seriously.
Ryan calls this the myth of the FAQ.
Ryan underlines that the depth of response is more important than the frequency of response.
Also, people that are giving super-detailed answers use a specific language you can later use to create products for them and to attract more people.
Survey Killer #3: using the word "Survey".
People don't need surveys and they don't want to complete them.
Instead, they want to give you their advice.
Deep Dive Survey:
Avoid the 3 survey killers. Ask your SMIQ. Add a place where people can give you their name and email address, their phone number. That tells you how hyper-responsive people are.
Generally, people who give you their contact information are more responsive than those who don't.
And you'll have the ability to get on the phone with people to chat with them and have a deeper understanding of their situation.
The questions you're going to ask are counterintuitive.
Examples:
Q#1 – When it comes to X, what's your biggest challenge or frustration?
Q#2 – When it comes to body shape, men in their 30's tend to in one of two categories. How would you describe your body shape?
Apple? I hold excess weight around my midsection
Proportional? My body is well-proportioned, without excess weight in any particular area.
Another advantage of using a deep dive survey is that the market writes your website copy for you, social media posts, and headlines. You don't need a copywriting education if you can communicate with people in your market effectively by using their own language.
How to get people to take this survey in the first place?
It's all about having the right incentive. What's in it for them.
When you see a company saying you will win an iPad or a gift card this is a huge mistake.
Why is this a mistake for these companies?
They will gather answers by people who just want the bonus or the gift that comes with completing the survey. But they are not getting responses from people who need help or have an interest in the topic.
Instead, a good incentive is something that helps people solve the problem that you're asking about in your single most important question.
Example: As a way to say thanks for your time, not only we will incorporate your feedback that you just gave into the product, you're also going to receive a 40% discount on the product as soon as it's available.
In this case, the only people who will care about the incentive, are people who are struggling with the problem that you're asking about. As a result, these are people potentially interested in buying your future products.
Now it's time to send this survey to your list. If you don't have an email list, you can post this survey on social media platforms. Alternatively, you can run this survey on other people's lists by paying them, typically a few hundred dollars. Or you can partner with them on the project and give them access to the results. Or you can do the deep dive survey for someone else and get paid to do it.
Big companies are willing to pay for running such a survey and analyzing the results for them, it's valuable information. You charge any amount of money you want.
Additionally, the deep dive survey can validate for you if there's enough hyper-responsive interest in the market or product you're considering or if it's a waste of time.
So, if you run a deep dive survey and you don't get much response, this can save you a ton of money and most importantly, months or even years of time working on something people are not interested in. Or it means the needs of people in this market are already met by someone else.
When a significant percentage of people are willing to complete surveys. then a certain percentage of those people are more likely to spend money on products in this market.
Quiz Funnel:
It's about tapping into the psychological triggers of curiosity and desire, and the power of self-discovery. It gives you a way to segment people into different buckets so you can diagnose and prescribe.
Examples:
Q#1 – Marketing and Business Related (questions I use on this site)
Which best describes where you're at in your business?
a) I don't have a business and I want to start one
b) I'm in the early stages and don't have much of an email list
c) I work with a few clients and I need more leads
d) I sell to a large number of customers and I want to scale further
e) I help other business with their marketing and consulting
The Big Picture: The Ask Method Overview
It all starts with the "Big Picture".
One of the biggest advantages of the ask method is the fact that at the very start helps you understand what your market needs. You get to give people what they want before they even know what they want themselves.
You also uncover people's desires and pain points so you can enter the conversation going on in their minds.
As a result, you can use their own language
The 2nd advantage of this method is that helps you eliminate guesswork. It can virtually guarantee that you develop products that aim for success. 
You'll be able to overcome common objections easily.
You get to know if the market you are pursuing is worth it or not.
You minimize risks while gaining clarity and confidence.
The 3rd advantage is that it helps you generate leads and build a list.
The segmentation quizzes and funnels used in the method are one of the most reliable ways to make your customers enjoy the whole process.
You can also generate leads on social media and the search engines.
Quizzes can go viral and people love to share them.
The 4th advantage is that it helps you create raving fans and customers. 
People just love being asked about their situation before you start selling to them. 
You communicate with people as individuals rather than in a "one-size-fits-all" way.
You create trust and establish authority even if you're a newcomer.
The 5th advantage is that it helps you generate recurring revenue.
You avoid the risks of product launches wherein these cases, you're earning most of the revenue in certain periods and not throughout the year. With the ask method funnels, you're earning revenue 24/7, every day.
The 6th advantage is that it helps you scale your business and expand upon new markets.
Another advantage is that it helps you use "funnel stacking" to protect your assets, you create multiple entry-points for your business, and you can connect each "segmentation funnel" to the next one. So you can basically move people from one funnel to another. 
Choose Your Market: The single most important decision before starting your business
It's relevant for both those who just starting out or even existing businesses that need to teak or pivot or rethinking the specific direction that you're taking or maybe can help existing businesses expand on new projects. 
The Model Brainstorm – how you're going to generate revenue: 
Education & expertise focus
Type of products: product-focused (like books, courses), client-focused (coaching, consulting, masterminds), memberships, events (live or virtual) or a combination of those options
Product levels: IN, UP, and MAX.
The Market Brainstorm – find your ideal audience:
What market is the best based on the type of entrepreneur you are (your personality, goals, dreams, tendencies)
Mission-based
Passion-based
Opportunity-based
Undecided
Business Idea Brainstorm – clarify your idea:
Keyword phrases (bulls eye keyword)
I want to statement (I want to help people do X)
Projecting forward (how it looks like an actual business)
The Bullseye keyword – confidence to move forward: 
Checkpoint #1: your bullseye keyword candidates
First pass test: Google (if your keyword is in line with what people are searching for)
First pass test: Amazon (if there are products related to your bullseye keyword)
The Market Size Sweet Spot – confirm your ideal audience:
Google Trends for search volume
Compare your bullseye keyword to the Rosetta Stone keywords (reference keywords)
Use the Sweet Spot to find the red, yellow, and green light markets
Market Competition Sweet Spot – assess your competition:
Checkpoint #2: pioneers get shot and settlers get rich (get in a market where others pioneered and settle in to offer improved products and services)
Amazon sponsored post check for your keywords (are other advertisers on Amazon using the same keywords? we want not too little advertisers, not too many)
Market Must-Haves – how to know if your business will be profitable:
#1 Evergreen market
#2 Enthusiast market
#3 A $10,000 problem (are you solving such a problem within the context of that evergreen and enthusiast market?)
#4 Future problem (are there problems that need more products and services to be developed?)
#5 Players with money (are there enough people with money? determine if it's a red, yellow, or green light market)
Identify the market that holds the promise of success: 
Bullseye keyword (yellow or green light)
Market size sweet spot (yellow or green light)
Market competition sweet spot (yellow or green light)
Checkpoint #3: it's time to choose (this is the point where you've evaluated all the ideas based on your research, all the markets, all the possible niches, all possible keywords, now it's time to choose a market and a business model)
Final Step to Launch: ASK:
Market 
Model
Message – ASK!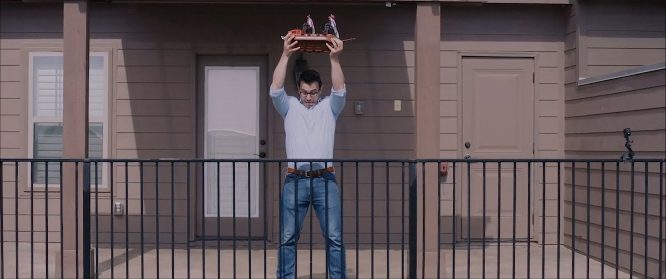 The Discovery Process: find out what people want
Your Discovery Starting Point
New Market: 
Find the best new market to pursue
Determine if a new market you have in mind is worth pursuing 
Eliminate risk and proceed with confidence
Existing Market:
Identify the top challenges in your existing market
Find the underserved or ignored segments of your market
Determine the "soft belly" of your market (where is the opportunity that your competitors are missing?)
New Product:
Identify the best new product to pursue
Determine if the new product you have in mind is worth pursuing
Calculate "success probability" before investing months in a new product
Existing Product (Improve or Get Feedback):
DYHM (do you hate me survey): determine why people might not be buying your existing product
Identify what might be missing in your existing product
Capitalize on overlooked profit opportunities
Classic vs Lean Deep Dive Survey – determine which is right for you

Hyper-responsives – identify which market segments to focus on (and which to ignore)
5 Survey Killers – how to avoid making these common mistakes
Language Patterns – uncover the language your customers use so you can enter the conversation going on in your prospects' minds
Buckets: identify the 3-to-5 most important groups of people in your market
No list? no problem. how to run your survey without a list or website
Discover Key Market Insights
The Deep Dive Survey Sandwich: how to structure your questions
Your SMIQ: how to identify your "zone of specificity"
4 Major Question Types: what to ask and what not to ask
Phrasing your Questions: the 3 words you should never use
Demographic + Psychographic Analysis: dimensionalize your perfect avatar 
Product Demand Ladder: figure out what new products to launch next
Deep Dive Decision Tree: prioritize new products based on data vs gut feel
Product Format Analysis: determine optimal new product format
Product Gap Analysis: understand what might be missing from an existing product
Red Flag Watch: identify predictive "red flags" indicating product failure before launch
Follow-Up Phone Interviews
How to ask people and get an enthusiastic YES
Overcoming nerves, if you're nervous, shy, or introverted
Preparation: the 3-step preparation process
Connection: the 5Y framework for questioning
Follow-up & Finish: extracting GOLD + the 4-part call debrief (after you completed the phone interview)
Segmentation Funnel: give people what they want
Pure vs perceived customization
The 4 ways to bucket: journey, challenge, situation, hybrid
Lean vs classic bucketing process (depends on where you are in your business)
The confirmation DDS (deep dive survey). You evaluate if the buckets you created are worth pursuing
The "80% Rule": how much percentage of your market you can capture (you can never have 100%)
The 4 Psychological Triggers
Micro-commitments (small non-threatening steps, the psychology of Kaizen, fly under the "fight or flight" radar to increase your conversions
Self-discovery: give your prospects something they discovered about themselves (everyone's favorite subject: me, myself, and I)
Curiosity
Desire
Combine these triggers to create a brain-cocktail on people's minds that gives you momentum and makes people fall in love with you and your products
Your big promise
Why should people answer your questions?
The Universal pattern: no "one-size-fits-all" solution
Are you building curiosity?
Asking good questions to demonstrate your expertise
Using answers to put people into buckets
Primary vs secondary segmentation
Creating a "Vodka Red Bull Cocktail" in your prospect's brain at the time of opt-in
Promise prescription: using the XYZ framework
Ethical bribe dos and don'ts
Transition from explaining results to selling your product
Diagnose and prescribe framework
Onramp vs move forward
Compelling copy pulled from DDS (deep dive surveys)
Customize the offer and messaging based on answers/results
The 3 most important things to customize: FTB (frame, testimonials, benefits and bonuses)
Advanced Segmentation: Quizzes and Assessments
Introducing the "Band-Aid Solution"
How to use the Domino Effect"
3-Quiz frameworks: score/type/killer
4 big mistakes and how to avoid them
Examples: B2C + B2B (there are a ton of examples inside the masterclass)
More Advanced Segmentation Strategies
Branching & skipping logic
Multi-question outcome mapping
Pixel segmentation (retargeting and remarketing to build lookalike and customized audiences based on how they answer your questions
Dozens of examples of successful real-life segmentation funnels, welcome pages, lead capture pages, outcome pages, quizzes & assessments in the "Swipe Vault"
Traffic & Optimization – launch, grow, and scale your business
Mindset & Strategy:
Archery target (scaling)
ROAS %
I vs E (mindset)
Approach & Rollout:
Traffic spectrum
Optimal rollout plan
Hidden traffic traps
Compliant conversion (having key elements on all your pages that enable you to run traffic on big networks like Facebook and Google)
Sources:
Facebook (sidebar ads, newsfeed ads, Facebook live)
Google (display and search networks)
Native (Taboola, Outbrain)
Email
SEO
Social
JV/Affiliates
Blog traffic/Guest posts
Mindset & Strategy:
Split testing framework
Analytics to pay attention to
Conversion Benchmarks to aim for:
CTR % (click-through rate)
Conversion %
Optin %
Completion %
Prioritize what you Optimize:
Welcome page
Question optimization
Lead capture page
Note: 10 years worth of split-test results are included in the masterclass and specific conversion metrics to be aiming for at each step in your segmentation funnel
Mindset & strategy (Telescope, Periscope, Microscope)
5 ways to scale
Funnel stacking
Market expansion
Traffic expansion
The 3R system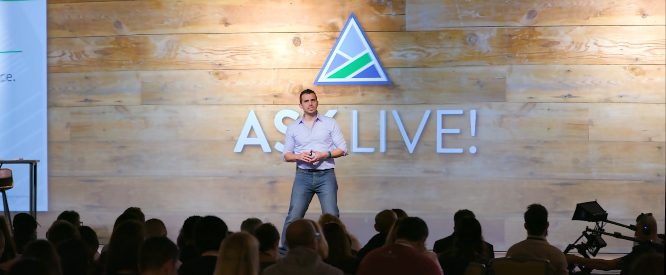 Sticking Points: concerns that you might have
No list: 
Nobody starts with a list. That's how I got started back in 2014
The best way to start a list is by running a Lean Deep Dive Survey
There are multiple ways to partner with someone who has a list
No product:
The Ask method is designed to figure out exactly what product to create, source, and sell
The easiest way to launch a new product is by using the "Survey and Sell Em" model
Nobody knows who I am:
That's how everyone starts
A survey gives you instant credibility
The results of the survey give you instant authority
It won't work for my market:
Ryan has tested the method in 23 markets, his students used this method in hundreds of markets, Ryan has yet to find a market this does not work in
It works in B2C, B2B, Pain markets, Enthusiast markets
It works with every traffic source (Facebook, Google, Bing, Yahoo, SEO…)
It won't work for my business:
It works for digital products, physical products, consulting, services, brick & mortar, offline, agency/done for you, eCommerce, SaaS, memberships, and more
It won't work for my price point:
It works for low priced and high-priced product and evrything in between
It won't work for my sales process:
It works for written sales letters
Video sales letters
Live video
Webinars/teleseminars
Launches
Evergreen
Phone sales
Live events
In-person appointments
This sounds like a lot of work:
That's a good thing
You want something that will deter your competition and which is difficult to knockoff
You get to know which parts of the process give you the biggest bang for your buck, and which parts are rabbit holes you want to avoid
Let your competition make those mistakes
This sounds very techie:
There are tools and software that make it easy
I don't have money to drive traffic:
You can start using social media
You can partner with someone who has a list
You can get paid to execute the Ask method for another company and use that income as "seed money" to drive traffic
I'm a newbie:
Ryan was a complete newbie when he started this method. I was a newbie when I started the WMS as a blog.
The ask method was the 1st approach that worked for Ryan
I tried surveys and quizzes before and they did not work:
This is not just about doing a survey or quiz
It's about following a specific process
The devil is in the details
The nuances matter
The key is seeing what has and hasn't worked in the past when you get access to the swipe vault
You are getting coaching through the process and your questions answered
If everyone is doing this, will this continue to work?:
It's human nature to want to be understood, and to have our specific needs addressed (rather than been spoken to in a "one size fits all" manner)
Human nature is the same as it was 1000 years ago, and it will be the same 1000 years from now
The method allows you to tap into human nature in an automated, scalable way
If you're not using this method, you're actually fighting against human nature
This is the future of online marketing, and businesses not using this method will find it more and more challenging to compete, and will eventually be left behind
Getting Started: your Ask Method Roadmap
You have an existing business:
Run a Deep Dive Survey to your existing list
Find out what your existing audience wants
There's no better way to guarantee your next product is a slam dunk success
Then, take the results of the DDS and construct your segmentation funnel
Launch your segmentation funnel to cold traffic
Optimize your funnel and scale traffic
Start building a massive audience and customer base
Run another DDS to your now much larger audience and customer base
Sell more to your newly grown audience and continue to grow your audience further
Scale your business to the next level
Lather, rinse, repeat until you've reached your desired revenue targets, lifestyle goals, and level of impact you want to make
You're thinking about starting a new business:
There is no better time to execute the method
Run a Lean Deep Dive Survey in the market(s) you're considering to validate demand and opportunity in your market
There's no better way to start instantly building your list and establish credibility while gathering invaluable market insight
Pursue the market that shows the greatest promise
Determine the 3-5 most important buckets in that market
Pick 1 bucket to focus on first
Figure out the most important challenge people need help with in that bucket
Sell a solution to that problem (sell others' products as an affiliate, create your own product
Pick the next bucket to focus on
Lather, rinse, repeat
Create a segmentation funnel to direct people to the most appropriate bucket based on their situation
Launch this segmentation funnel to cold traffic
Optimize your funnel and scale traffic
Start building a massive audience and customer base
Reach a level of freedom and impact that only a few people ever experience
You're a consultant or agency:
There are many companies that have more money than time
There is a tremendous demand looking for people to execute the ask method for them
this is one of the biggest opportunities in online marketing
Opportunities exist in many areas: market research, funnel design, CRO (conversion rate optimization), copywriting, tech support, landing page design, web development, traffic, become a certified Ask method professional
Multiple revenue opportunities: implementation fee, monthly retainers, royalty/rev share
Tools, resources, and software to use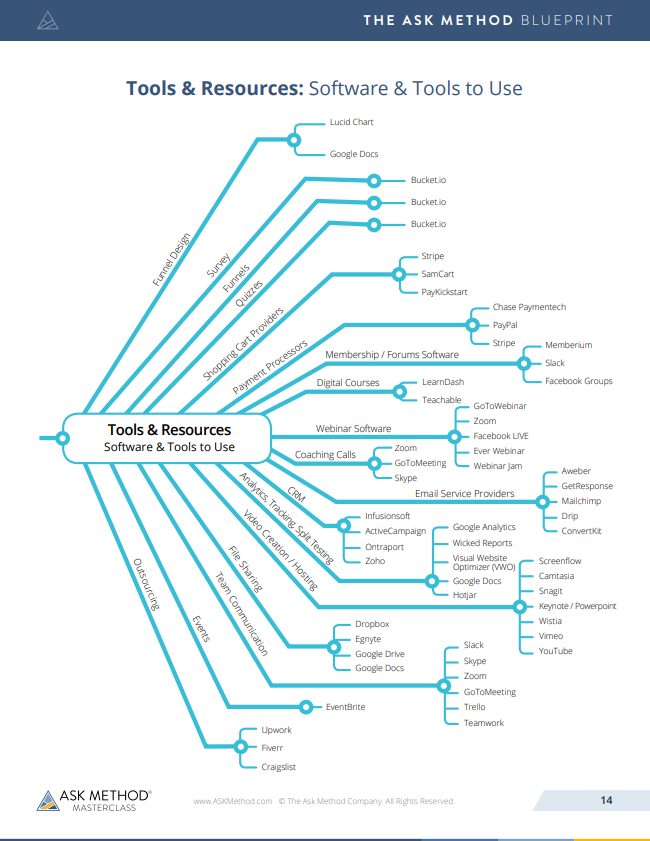 9 Core Training Lessons and 3 Advanced Bonus Lessons (covering the 3 phases of the ASK Method)
How to identify unmet needs, find the best new markets to enter, what new products to create to serve those markets. How to gain insights into your existing products and markets so you can find out what might be missing or what new opportunities may be right under your nose.
By the end of this phase, you'll have gained tremendous insight into your market from your Deep Dive Survey. You'll know how to come up with your questions, the questions you should never ask, how to get responses to your survey no matter the size of your list or even if you don't have a list at all by using a Lean Deep Dive Survey. How to get people excited to take your survey, identify which results to pay special attention to, and discover the hidden demographics of your market.
You will know exactly what your market is thinking and feeling, you'll have the exact language that they use to describe their problems making it easy to plug these words into your sales copy. 
When people feel understood, that's when they buy again and again.
This is where you tap into your Deep Dive Survey results to find your buckets (segments) and start creating or tweaking the marketing that best speaks to them.
You'll identify which buckets in your market are the most hungry for a solution, and how to create that exact solution and deliver it in the way your customers want it.
You'll use the results of the survey to create an optimal customer experience so that your customers and prospects will feel like their experience on your website has been tailored just for them even if you're using "perceived customization", where you simply customize 3 small (but key) parts of your sales process. This way you don't have to create separate funnels for each bucket.
Here the masterclass covers traffic and how to launch your quiz funnel to the world.
When you do this right, people feel like you're almost reading their minds.
If there's a secret to driving many leads on cold traffic it's this: capitalizing on the psychological triggers of curiosity and self-discovery.
The masterclass will walk you through step-by-step how to use these triggers to drive massive amounts of traffic to your sites, segmented traffic that's eager to buy.
You don't have to worry if you don't have a list or product right now. When it comes to generating leads and building your list online in terms of traffic using the 4-1-1 model you'll be able to identify the best source of traffic for your business. And how to double-down on that one source to get the fastest, best results.
You will not be using a traditional squeeze page or landing page and you'll learn how to customize your copy so that visitors will feel like you're talking directly to them.
This is how you enter the conversation already going on in peoples' minds and you demonstrate your understanding of their situation so people look at you as their trusted advisor.
The advanced modules cover Pixel Segmentation, applying Branching Logic, and Multi-Question Outcome Mapping, self-discovery quizzes and assessments to segment your audience.
Additional Material & Resources
5 Q&A live calls (real value $15,000)
You can ask anything to Ryan and his team of experts and coaches about how to apply the method in your business.
You'll also get the recordings of these calls if you can't make it online.
There are also included funnel reviews and critiques.
Examples "Real-Time Swipe Vault" (real value $10,000)
10 years worth of split-tests, best-performing funnels in market after market, sales pages, landing pages, upsell pages, email sequences, and much more.
Step-by-step workbook and templates
Know exactly what to do next
The training is divided into small daily tasks, and you can go through it at your own pace. 
There are tons of examples and proven swipe files from every type of market imaginable (B2B, B2C, eCommerce, digital products, services, traditional local businesses.
The swipe vault includes dozens of examples of Ryan's actual funnels in real markets. 
There are nearly 10 years of split-tests and millions of dollars in advertising spent to determine what works.
Access to the comprehensive 90-day live online ASK Method implementation workshop (real value $3,000)
This is something unique and only a few programs offer you such an incredible offer to implement everything in your business with the help of their teams.
There's an opening ceremony and a special graduation ceremony.
Access to the special class of 2020 Facebook group for the full 90-day implementation workshop (real value $priceless)
There are hundreds of entrepreneurs at all levels and stages of their business implementing the method.
Also, you'll get help and daily support from the team of course advisors inside the community. 
An $800 coupon towards your ticket to ASK Live (real value $800)
A ticket normally costs $999 and you get a special $800 voucher toward your ticket.
The entire ASK Method community gathers together from around the world all in one place for 3 days. 
This is the 4th year they are hosting this event.
You'll get to meet other people using this method in their own specific way and learn from them.
You'll get access to new techniques and strategies months before anyone else.
You'll get to see dozens of real-world case studies of quiz funnels and surveys. 
You'll get to meet and be inspired by some of the most usccessful graduates.
PRO access to the bucket.io survey and quiz software (real value $199/month)
You get access for 90 days during the implementation workshop for just $1.
And you can take advantage of the special graduate discount to save over 50% on your account for as long as you want at $99/month or $3.25/day.
There are done-for-you templates and a simple drag and drop interface. 
What Others Are Saying/Testimonials
Kory Basaraba wrote: "
Since buying Ryan's course I landed a cold traffic funnel client for $20K and 10% of funnel earnings + a % of media spend.
Ryan – thank you for sharing your process with us. For me it's been a total game-changer in my business.
Having the step-by-step method to follow gave me a huge confidence boost, even though I've been building funnels for almost 10 years.
The survey email for my client went out today and we have 181 responses so far. Lots of amazing data.
Survey questions and email were swiped directly from the course and it worked like a charm!
Looking forward to running all the results through your analysis process.
When the funnel is up I'll share links if anyone is interested.
Again, much gratitude!
Darren Crawford wrote: 
After tracking the results daily on one of ours for 6 weeks (# visitors > optins > sales) I've decided today to switch to a weekly roundup because the numbers are just so damn consistent from day-to-day.
We've only been driving organic traffic from the site to it but will be ramping it up even further soon.
And like you mentioned, ours is really half-assed at this point yet still producing a 40% lift in the total monthly revenue (year over year).
I'm curious if you (or any SFF'ers would share) what your optin % to sales conversion looks like? Ours is about 48% of visitors optin and 6.95% of those buy within 4 days (we have a 3-day special discount).
Antonio Rillera wrote:
Thanks everyone for the welcome. Yassin I have implemented surveys for clients just using a few of the tips from Ryan's course I purchased a while back (honestly didn't get through the whole thing yet). My clients have had great results. One client has had over 700 leads generated for his business which turned into over six figures in coaching clients. Also has worked really well for few other coaching associates who've generated several dozens of leads multiple times and coaching clients.
Ronald Reich wrote:
$500K survey funnel case study (part 1 of 3)
Hi everyone, 
Today I want to give you kind of a "behind the curtains" view of a project that I worked on with Ryan when we started working together. To date, this project has resulted in well over $500,000 in revenue for my business so I'm hopeful you'll get something out of it…
Stefano Mini wrote:
For a small try I invested $1000 on FB ads, and got $1200 on the front end (GA says 1300 but is actually 1200). I have NO upsells right now (working on it). The funnel is not even optimized, and I still got a 20% ROI.
Darren Hanser wrote:
I used the layering technique he mentioned, and am now getting a 53% optin from facebook traffic they self qualify through a 3 question survey.
Quick Recap – Everything's Included
9 core training lessons
3 advanced bonus lessons
5 live Q&A calls
The $10,000 swipe vault
Step-by-step workbook and templates
Access to the comprehensive 90-day live online ASK Method implementation workshop (real value $3,000)
Access to the special class of 2020 Facebook group for the full 90-day implementation workshop (real value $priceless)
An $800 coupon towards your ticket to ASK Live (real value $800)
PRO access to the bucket.io survey and quiz software (real value $199/month)
Via the Facebook group and email.
1-time payment option: $1,999 (save $245)
Payment plan: 6 months at $374 per month
9 core training lessons

3 advanced bonus lessons

5 live !&A calls

The $10,000 swipe vault

Step-by-step workbook and templates

90-day live online implementation workshop (bonus real value $3,000)
2020 Facebook group for the full 90-day workshop (bonus real value $priceless)
An $800 voucher coupon towards your ticket to ASK Live (bonus real value $800)
PRO access to the bucket.io survey and quiz software (bonus real value $600)
The EXTRA WMS Bonuses (real value $2,297)
A beautiful, professional, and highly-converting website (real value $1,000)
Unlimited email access and support for as long as you need (lifetime) (real value $500)
Email marketing training (live intensive 1-on-1 video-call training) & vault (real value $500)
Affiliate marketing blueprint (live intensive 1-on-1 video-call training) (real value $297)
OVERALL VALUE (priceless)
Single Payment
One-Time (save $245)
9 core training lessons

3 advanced bonus lessons

5 live !&A calls

The $10,000 swipe vault

Step-by-step workbook and templates

90-day live online implementation workshop (bonus real value $3,000)
2020 Facebook group for the full 90-day workshop (bonus real value $priceless)
An $800 voucher coupon towards your ticket to ASK Live (bonus real value $800)
PRO access to the bucket.io survey and quiz software (bonus real value $600)
The EXTRA WMS Bonuses (real value $2,297)
A beautiful, professional, and highly-converting website (real value $1,000)
Unlimited email access and support for as long as you need (lifetime) (real value $500)
Email marketing training (live intensive 1-on-1 video-call training) & vault (real value $500)
Affiliate marketing blueprint (live intensive 1-on-1 video-call training) (real value $297)
OVERALL VALUE (priceless)
There's a full 30-days 100 % money-back guarantee:
Ryan says: 
Simply watch the videos and complete the coursework from the first module of the course and if you still decide it's not right for you for any reason at all, send us an email to let us know.
Once we received your completed coursework and course materials, you'll get a swift and complete refund of your tuition.
I first started using questions in my marketing back in 2016 when I came across a book. Since then, I'm using questions in forms, sales pages, pop up messages, emails, social media, anywhere.
I use questions for clients as well in funnels, landing pages, emails, and more.
Questions really work because you create a bond with people. You're perceived as someone who cares.
As Steve Jobs said:
one of the biggest secrets in creating successful products is to CARE.
Additionally, surveys, quizzes, and assessments get completed at higher rates than other media and people love to share them with their network.
So far I'm impressed by the ASK methodology. It's comprehensive, detailed, and analytical. It goes deep, very deep.
It goes above and beyond other marketing training programs to ensure your brand gives customers exactly what they want.
The training is structured based on micro-commitments, that is you'll get access to the introductory lessons right away and then every week, new lessons will be unlocked for you to move forward.
If you want to avoid months or years of trial and error and save yourself tens of thousands of dollars in testing, then the ASK Method is the right method for you.
The BIG QUESTION:

Will It Work For Me?
It's OK to feel like this amazing opportunity might not work for you.
You can come up with a hundred reasons to stay away and play safe.
We, humans, operate based on emotions, beliefs, and experience.
But we also enjoy challenges, they help us become better.
When something great knocks our door, we think it's a trap.
We are afraid of trying because we might fail. And then, we would be ashamed in front of our loving ones, although they will never stop caring about us.
So, subconsciously we try to avoid the big journey and we say next time.
But time is valuable.
Take me for example:
I run businesses since 1992 but when I discovered the online world in 2014 I had to start all over again. From zero.
What a challenge!
And all these gurus, and sophisticated marketers making millions while they sleep, who was going to pay attention to what I have to say?
But I discovered that these celebrities are just humans, like me.
They once had to fight against titans and celebrities of their time.
That's life.
That's why I am here to let you know that I can be your guide online, and I will show you how marketing works and how to make this program work.
Important things to Consider:
The ASK method is an advanced marketing methodology and it's huge. You will need some time to implement all these techniques to your business.
But that is not necessarily a bad thing. Because you'll be creating something concrete that your competitors would have a hard time fighting against.
There may be markets where people won't be answering your questions but as I can see from the hundreds of testimonials the method works for pretty much any market. If that's the case, you have to insist and tweak your questions until you find a sweet spot.
It's a method that stood the test of time, it works for 10 years now and is being used by top industry names, leaders, and influencers. This alone is "proof" that this system is valid.
The ASK method helps you identify what people want but then, it's up to you to create awesome products that match those needs.
More importantly, the method works best for brands with multiple products and services to their arsenal. Because this method is relying on segmentation and on offers that are different for each segment (bucket) and are part of a funnel.
I believe the method is more appealing to existing brands and business owners with connections and a following that want to improve their product line and conversion rates. This doesn't mean the method won't work for you if you're just getting started but you may hit a wall using social media and organic traffic if you're on a budget. In this case, patience and consistency will be your best friends.
In contrast to these concerns, if you're a newcomer you can alternatively use the ASK method as a marketing weapon for other companies that want to implement it. This way, you could fund your new business and move forward faster when you're ready.
Examples of the ASK Method in action:
One of the pages I'm using the method:
I noticed a 1.2% uplift in pop-up forms (which is huge) and an 8% uplift in responses. I need more data from a variety of pages and offers, of course, to fully validate it but I know that the method works.
I also created a new email campaign including questions using the ASK method but the questions are part of a normal text email I usually send. So people won't notice any difference from the other emails they receive. Again, I noticed a higher percentage of responses but I need more time to collect enough data to fully validate the method's effectiveness.
To make sure the method works great you need to test different variations on the same page and split-tests. Try using questions, surveys, and quizzes on your day-to-day marketing activities but don't mention to people that these are surveys.
All in all, it's an exceptional methodology and training program.
Ryan is obsessed with details, analysis, and data. He created frameworks, techniques, and methods for various stages of the program to make sure you communicate with your customers in a more meaningful way.
It's not an easy task to deliver products that people really love without hard-selling.
Overall Value
If we consider everything you're getting for the money you're paying, then this offer is absolutely a no-brainer.
The main training modules, the bonus lessons, and the swipe vault with over 10 years of split-tests are a goldmine for any business.
Plus the 90-day implementation workshop is something you don't come across easily. Having support from the ASK team and interacting with other business owners on a daily basis will make a huge difference for you.
And they offer more bonuses to help you even further, like the voucher coupon for the ASK live event and access to the bucket software.
It's one of those programs that I include in my ELITE list. This list contains only the best of the best programs, those that live up to their promises, those that bring results for the people.
As you can see, this is a very short list of carefully selected programs compiled since 2015. There are only a handful of programs there, not 100's.
If you can't succeed with one of these ELITE programs, I don't know which program can help you.
Ryan is a trusted name in the marketing world with huge experience and has helped thousands of brands and business owners. I believe he can do the same for you.
In this premium training program, he goes very deep and he shares his best-kept secrets to help his students achieve the results they need. He holds nothing back and the ASK method students will have a unique experience.
It's a program you should not miss by any means.
BUT…
Have in mind that just because you're investing in such an ELITE training program that does not mean you'll get the results you need.

There's hard work associated with this training and with all the ELITE training programs I whole-heartedly recommend to my readers, followers, and subscribers.
If you're not willing to work hard, practice, and apply this knowledge then this program is not for you.
Don't become someone who just pays for a course and never finishes it. 
Invest in yourself and learn everything that's included as quickly as possible. Why? To gain a competitive advantage and draw attention to YOU.
MY BONUSES
I believe so much in this program, and although the value you're getting for what you're paying is tremendous, and although there are huge bonuses packed by Ryan and his team, I'd like to offer you some additional bonuses that can help you get the results you want faster.
Wait, There's More…My Bonuses
Let me make sure you move forward, apply what you learn and help you with your marketing
I believe so much in this program, and although the value you're getting for what you're paying is tremendous, and although there are huge bonuses packed by Ryan's team, I'd like to offer you some additional bonuses that can help you get the results you want faster and appear more professional and become way more confident.
Because I want to eliminate any fear you have about this training, although it's an exceptional program.
This way, I will fill any possible gaps.
And you'll gain invaluable marketing knowledge that can help you boost your business and any future project you decide to pursue.
But before I announce the bonuses I need to introduce myself very briefly.
I'm a marketing consultant who helped hundreds of brands sell more of their products and services on the web and the creator of the "7 Ideals" methodology.
I worked with networks, marketplaces, business owners, communities, and local stores.
I helped names like Dean Graziosi, Tony Robbins, Jeff Walker, Nick Stephenson, Ray Edwards, Matt McWilliams, Aidan Booth & Steve Clayton, Stu McLaren,  Jeanna Gabellini, Ryan Levesque, Steve Olsher, Kim Walsh Phillips, Eben Pagan, Revealed Films, software companies like ClickFunnels, OptinMonster, Systeme, marketplaces like EnvatoMarket, Designmodo, InkyDeals,  Renderosity, Dealjumbo, Snappa, communities like HopeWriters, Wealthy Affiliate, Affilorama, and on and on.
Marketing is the lifeblood of any business. Without it, we lose customers, and without customers, we lose business.
Marketing is responsible for bringing people in and getting eyes on your products, services, offers, and programs.
Marketing also helps you retain customers for a lifetime.
If you need a boost in visibility, if you want to build brand awareness, I can help you.
You can also browse through our network page displaying some of the brands I cooperated with.
Related:
So, here is my bonus…
Let me show you how I combine my "7 Ideals" methodology with the ASK method to speed up your results and build the business of your dreams.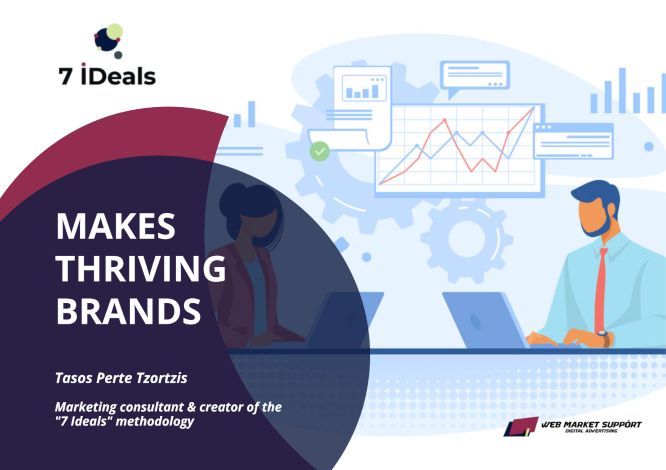 "7 Ideals" Bonus and Lifetime Support
The "7 Ideals" methodology uses a holistic approach. We look at businesses as a whole, not just from a marketing perspective.
In a nutshell, it's a value-driven customer-centric marketing strategy.
We help you run a healthy business in the most effective way. Every department in your organization should be run smoothly and we'll investigate every aspect of your business to solve issues and make improvements whenever necessary.
We examine and analyze your business in-depth and help you improve in all areas.
The method gives you a clear path, a solid strategy, a unique voice, and a vision.
The methodology helps you develop your own unique brand voice that is key in differentiating from the competition and gaining instant authority and visibility.
The 7 Ideals model gives you a unique language to interact with consumers and other brands in a powerful way and helps you create digital products that you can add to your product line.
It works for any industry and it helps you target specific audiences in an innovative way. You'll experience high conversions and growth.
Enroll right now and let me apply the "7 Ideals" to your business at no extra cost. 

I'm not teaching the method, I'm applying it for you but that doesn't mean I'll do all the work on my own.

We'll go through the 7 phases, the 7 ideals and a host of marketing frameworks to help you develop and hone your own unique voice, connect with prospects on a deep emotional level, deliver superior experiences via special live events that don't exist in the market yet, build a marketing machine that produces results for you 24/7, excel as an entrepreneur, and form ideal partnerships to take your business to the next level.

I've helped 100's of brands since 2014. I know I can help you too.

That's your perfect chance to work with me 1-on-1 and sneak peek into my methodology.

Plus you get…

Lifetime support via live chat, emails, video calls, and instant messaging apps like Messenger, Viber, What's App, Telegram, etc.

This way, you know someone is there to give a helping hand whenever you need it.
To Get Your Bonuses
Please Enroll in the "ASK Method" Using The Link Below
And Complete The Form
Ryan Levesque's free resources:
That's it, another review has finished, here on Web Market Support. I am waiting for your comments and thoughts. Till next time…

Tasos Perte Tzortzis
Business Organisation & Administration, Marketing Consultant, Creator of the "7 Ideals" Methodology
Although doing traditional business offline since 1992, I fell in love with online marketing in late 2014 and have helped hundreds of brands sell more of their products and services. Founder of WebMarketSupport, Muvimag, Summer Dream.
Reading, arts, science, chess, coffee, tea, swimming, Audi, and family comes first.
Some of the links on this page are "sponsored". For more information, I refer you to the Disclaimer page