Awesome news for writers and authors interested in reading other amazing writers.
Hope writers, this amazing community of authors I had reviewed not so long ago, is giving away a list of books.
Let's see…
Writer's Library Giveaway | Hope Writers
Writer's Library Giveaway
Hope Writers is a community dedicated to helping authors and aspiring authors find their way to getting published and succeed.
They have vast experience and they truly care about their members.
They asked their community and team members…" what are your favorite books for writers?"
And so they created a magnificent list of the 20 most highly recommended books for writers. 
Whether you are writers just getting started or a seasoned one that has been published, this list is for you to expand your horizon and improve in all areas of your life and business.
Learning never stops, right?
You can use them for inspiration, motivation, and as a reference to your future projects.
What's even more interesting…you have a chance to win all these books.
You just have to enter the giveaway. You will get to see the list of the books and enter for a chance to win the Ultimate Writer's Library Giveaway. 
Hope Writers' Free Resources:
This is the perfect chance for you to make progress with your writing.
Don't miss the chance to win those incredible books.
More information about this awesome community in my full review.
In the meantime, I am eager to learn your opinion about this giveaway.
That's it, another review has finished, here on Web Market Support. I am waiting for your comments and thoughts. Till next time.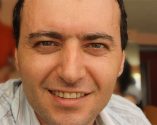 Tasos Perte Tzortzis
Marketing Specialist, Entrepreneur
Although doing traditional business offline since 1992, Tasos fell in love with online marketing in late 2014 and has helped hundreds of brands sell more of their products and services on the web.
He enjoys reading, music & arts, mathematics, chess, coffee, swimming, Audi, and playing with his kids.
Some of the links on this page are affiliate links. For more information, I refer you to the disclaimer page.