Awesome news today!
Click Funnels run by Russell Brunson decided to organize for the second time a virtual conference called "Two Comma Club Live".
A live 3-day event to help entrepreneurs grow their businesses and future-proof them.
Who is it for:
Those who feel their business is a calling
Those who know they need to grow their company, impact their customers' lives, provide for their loved ones
Those who get excited to learn about marketing, personal development, and modelling what success looks like
Those who want to win a two comma club award…and have two comma's worth of impact
Two Comma Club Live Feb 24-26, 2021
Russell and Click Funnels Background
ClickFunnels is a website and funnel builder company that helps existing businesses sell their products and services online via sales funnels.
Over the past 19 years, Russell has built a following of over a million entrepreneurs, sold hundreds of thousands of copies of his books (making him a New York Times Bestselling Author), popularized the concept of sales funnels, and co-founded the software company ClickFunnels that helps tens of thousands of entrepreneurs quickly get their message out to the marketplace.
The purpose of this event
It's all about marketing and business strategies, connections, sharing powerful stories, experiencing a motivational boost to secure and scale your business.
It will help you know:
How to sell your products and services online
How to find your voice, and get your message out to the world
How to build deeper relationships with your audience
How to adjust to the new economy
They will be streaming it from their offices in Boise, Idaho. 
You'll get to watch presentations from experts like:
Prince EA
Tom Bilyeu
Alex Charfen
Heather Quisel
Myron Golden
Stacey Martino
Day #1 Ignite: how to turn your spark into a fire. 
You'll spend most of day 01 with Russell, working on who you are and who you want to work with, what products you want to sell, how to find your voice, how to get people to actually find you.
Day #2 Nail It: how to master the 4 funnels that drive 98% of your sales.
If you want to become an ultra-successful online marketer you need to master these 4 funnels:
Lead funnels
Unboxing funnels
Presentation funnels
Phone funnels
Day #3 Scale It: the secret to going from 6-figures to 7, and from 7-figures to 8.
It all comes down to mastering two skills:
How to drive more traffic
Your own personal development
On top of the training, you will have access to world-class networking. Breakout sessions to network with like-minded entrepreneurs.
The benefits:
Create new partnerships
Find potential JV partners
New affiliate relationships
Lifelong friendships
and more
Come join me tomorrow in this live world-class event.
It's free to attend so you can decide if this philosophy is right for your business.
That's it, another article has finished, here on Web Market Support. I am waiting for your comments and thoughts. Till next time.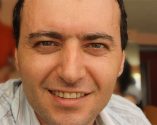 Tasos Perte Tzortzis
Marketing Specialist, Entrepreneur
Although doing traditional business offline since 1992, Tasos fell in love with online marketing in late 2014 and has helped hundreds of brands sell more of their products and services on the web.
He enjoys reading, music & arts, mathematics, chess, coffee, swimming, Audi, and playing with his kids.
Some of the links on this page are affiliate links. For more information, I refer you to the disclaimer page.