Last Updated: Sep 10, 2018
Eventually, Armand has finalized all the details for the upcoming event in Las Vegas, which was announced earlier this year. The dates are:
October 19th, 20th, and 21st.
Main slogan: The marketing event of the year 100% designed to give you all the information you need to have a major business breakthrough in less than 72 hours! The most comprehensive and interactive event ever created and specifically designed to grow your business
As I've already stated, I'm a huge fan of Armand since the day I met him. 
Over the last 20 years, he has helped thousands of people to start and build online businesses.
In 1996 he started with just $1.83 and without any experience has grown into a multi-million dollar international business in over 100 countries.
Armand delivers content for advanced and experienced marketers that want to get their business to the highest levels.
He uncovers secret strategies that only a few people know and his unique approach to teaching is unparalleled.
Every time I watch a lesson I learn new things, especially when it comes to paid advertising, where Armand shows his extreme skills in every network possible. YouTube, Google, Facebook, or any other medium, Armand shares progressive strategies you simply won't find anywhere else.
His main training program, the Marketing University teaches you:
Affiliate Marketing
Paid advertising (search engines, social media)
Speaking
Coaching
Seminars, webinars
Salesletters
Product creation
Lead generation
Membership sites
Kindle publishing
Armand delivers more products such as:
Live training, events
Learn University – 3 days with the world's top marketers
Web Camp – Free 2-day streaming revealing powerful strategies
Software tools
AutoWebLaw – legal forms to bulletproof your website and business
MarketerCMS – Generate stunning WordPress sales driven websites
WP Sales Letter – How to create high converting sales letters with any WordPress theme
WPWebinar – How to create high impact professional webinars
Armand Morin – Complete Seminar Review
I've been doing seminars and events for many years. In fact, many would refer to me as a pioneer in regards to marketing seminars. During this time I've also had the honor and privilege to speak at numerous events all around the world. The reason why I am telling you this now because I had an idea which I need to share with you.
For many years I had one of the largest seminars in the marketing industry. After 7 years and 14 events, we decided times were changing and we chose to focus on smaller and more intimate events. Since then, a new breed of seminars have been created and have done very well attracting literally thousands upon thousands of people in their audience.
While these "mega-events" have been tremendously successful, and I congratulate the promoters for an amazing job done, I believe there has been a disregard for the actual attendee wanting to learn their valuable information. Meaning, with a crowd in the thousands, at a certain point… you just become a number in the crowd. We're not a "mega event", we're a Complete Seminar
What Makes This Event Different
Armand has a huge experience in marketing and live events. But something was bothering him during the last years. He saw a dramatic increase in the number of attendees in marketing events worldwide. 
What does this mean?
Attendees are becoming numbers. They can't easily absorb the information during those live presentations. The events are crowded and this is the reason that Armand decided to change things a little bit.
He's only letting 1000 spots available so that his team and guests will be able to deliver the best possible experience to this audience.
He wants to provide an experiential learning environment to deliver all the ifnormation you need for your time invested with this event.
Armand Morin – Marketing Author, Strategist, Speaker:
For the first time, he's going to reveal the 7-figure Framework. Armand is going to teach all his powerful strategies that made him famous but for this event, his main focus is on something he never shared before.
This framework allows anyone to take any business from zero to 7 figures in record time. It doesn't matter what business you have, you can simply plug in your products or services and the system takes care of itself.
Ken Carter – A Legendary Coach:
When famed high school basketball coach Ken Carter literally locked his undefeated, state play-off bound team out of the gym and forced them to hit the books and stop counting on athletic potential as the only ticket out of a tough, inner-city life, he sent a powerful message.
The film, Coach Carter, based on the lock-out and starring Samuel L. Jackson as the Coach, is just one more testimony to the strength of his convictions. At the podium, Coach Carter scores with hard-hitting advice about accountability, integrity, teamwork, and leadership to succeed both on and off the basketball court.
Mari Smith – The Queen of Facebook:
Facebook hired Mari to teach SMBs throughout the US at the Boost Your Business series of events. She travels the world to speak and train at major events and serves as Brand Ambassador for many leading global companies.
Mari is also an expert webinar leader, live webcast host, and author of The New Relationship Marketing and coauthor of Facebook Marketing: An Hour A Day.
John Lee – Social Media Strategy:
John Lee is the co-founder of Wealth Dragons Group in the UK a soon to be a publicly traded company. What John has done is harnessed the power of social media. With over 2,000,000 FaceBook followers, nearly 400,000 Instagram followers and many other accounts, his social media strategy is one to be desired.
Vince Tan – Shock Media Studio:
Vince Tan is the co-founder, and CEO of Shock Media Studio, one of the fastest growing digital agencies in Malaysia.  Top 30 Outstanding Young Malaysian Award, 100 Most Influential Young Entrepreneurs, Serial Investor and Entrepreneur, International Speaker and Trainer in over 20 countries including TEDx.
Vince has been teaching people how to get financing for their business and even just their idea. When Armand saw the results he was shocked. He had students getting funded with nothing more than a concept. And with an idea, they were even getting more money from investors.
Jason Katzenback – Amazing Selling Machine:
As the Co-Founder and CEO of Amazing.com, Inc., Jason has been helping 10s of 1000's of people, just like you, tap into the incredible power of Amazon for quickly creating your own brand of highly profitable products.
Whether you have no idea of what to sell or have a product you are already passionate about, you will learn exactly what you need to do to get started. The best part of following this winning system is not only can do it from anywhere in the world, as long as you have a computer and an internet connection, but Amazon takes care of most of the work.
*More names will be announced soon, I'll be updating this thread as soon as possible.
Loral Langemeier – One of the Top Financial Experts in the world:
It's not about how much you make, it's about how much you keep. She's helped thousands of people from all walks of life learn to manage the money game through her best selling books, seminars, and even television shows.
You'll learn not only how to create sound investments, but also you'll learn what is necessary to keep your money for future generations though Loral's wealth building strategies and more.
Matt Bacak – Email Marketing is Not Dead:
Matt Bacak has been a staple in the Internet Marketing industry. What is interesting about Matt is the fact that he's never satisfied with his results like a mad scientist.
It's not how many emails you send, but more importantly, how you send them out. Matt has finally taken the guesswork out of email marketing and thee results are nothing less than amazing.
This session will allow you to wake up and change your email marketing strategy forever.
Complete Seminar Schedule
Thursday, Oct 18th:
7:00 pm – early check-in and get your seminar credentials the day before to save time.
7:00 pm – welcome reception. Get a jumpstart on the weekend's networking.
Friday, Oct 19th:
9:00 – 10:00 – opening ceremony
10:00 – 11:30 – Armand Morin – The Million Dollar Framework. Learn the brand new Million Dollar Framework. This is a framework that any industry can plug their business into and start their path to creating a 7 figure business.
1:30 – 3:00 – Video Marketing through Branded Channels. Discover how to reach a whole new audience with a video branding strategy. Build a bigger following, a new list and a whole new revenue stream you never knew existed.
3:30 – 5:00 – Get Business Financing No Matter What. Learn how to get financing even for an idea. You'll learn how to use investors in a whole new way which works for any business at any time.
6:00 – 8:00 – VIP Dinner. VIP Attendees will be attending a private dinner with Armand and available speakers.
8:00 – 9:00 – $25,000 Better your Best Contest. Watch entrepreneurs compete and help Armand choose who will win a Grand Prize of $25,000.00.
9:00 – 11:00 – Group Networking. This is where they're going to help you find the business partners, joint ventures, outsources and deals you need to build your business!
Saturday, Oct 20th:
9:00 – 9:30 – Day One Recap.
9:30 – 11:00 – Armand Morin – The Fastest Way to Create a 7-8 figure Business. The goal of many people is to build a thriving 7-8 figure business. In our society, a Million Dollar or Multiple Million Dollar annual business is a surefire sign of success. During this session, Armand will be teaching you exactly how to break through this barrier in the shortest time possible
11:30 – 1:00 – Mari Smith – Facebook Marketing: What's Working for Brands Today. We are living in unprecedented times with the ever-growing presence of Facebook. The social networking giant gathers an inordinate amount of user data and, in turn, offers incredibly accurate targeting methods to help both B2C and B2B businesses grow. However, even for the most experienced marketers, getting consistently solid results on Facebook can prove elusive. The good news is, whatever your sales and marketing goals, you can accomplish them using Facebook's tools.
1:00 – 2:00 – Networking Lunch. Premium and VIP attendees will be joining Armand and his team for a catered lunch.
2:00 – 3:30 – Jason Katzenback – Leverage the Insane Power of Amazon. As the Co-Founder and CEO of Amazing.com, Inc., Jason has been helped 10s of 1000's of people, just like you, tap into the incredible power of Amazon for quickly creating your own brand of highly profitable products.
4:00 – 5:30 – John Lee – Make an Extra $10,000 a Month with Social Media. John Lee is the co-founder of Wealth Dragons Group in the UK a soon to be a publicly traded company. What John has done is harnessed the power of social media. With over 2,000,000 FaceBook followers, nearly 400,000 Instagram followers and month other accounts, the social media strategy is on to be desired.
8:00 – 11:00 – Saturday Night Networking Party. One of a kind networking party. Get to know the speakers and other people in the room. This is your chance to build your Rolodex of contacts and get what you need out of the event.
See who wins the $25,000 contest 

Collect your Complete Seminar affiliate checks

See who wins the 7-day cruise giveaway

plus…the networking party
Sunday, Oct 21st:
7:30 – 9:00 – Marketing University Members Private Breakfast. All Marketing University Members are invited to attend a private breakfast with Armand. Get to know the other members and start the day off right. 
9:00 – 9:30 – Day Two Recap. 
9:30 – 11:00 – Change your Brain, Change your Life. Discover how to change the way you think. Overcome diversity in a moments notice and go against all human instinct to create the life you've always wanted.
11:30 – 1:00 – Coach Carter – How to Win and Overcome Diversity. The film, Coach Carter, based on the lock-out and starring Samuel L. Jackson as the Coach, is just one more testimony to the strength of his convictions. At the podium, Coach Carter scores with hard-hitting advice about accountability, integrity, teamwork, and leadership to succeed both on and off the basketball court.
1:00 – 2:00 – Networking Lunch. VIP Attendees will be attending a private dinner with Armand and available speakers
2:00 – 3:30 – Surprise Guest Speaker. They're not ready to reveal who this mystery speaker is, but they'll be revealing them soon.
4:00 – 5:30 – Wrap Up and Send Off. A recap and review of the whole weekend and maybe even a few surprises.
Armand discovered there's no better way to meet people and network than a party. So, on Thursday night October 18th you're invited to the Complete Welcome Party. Here you'll be able to meet other attendees and start building your networking Rolodex. Each person you meet is unique and quite possibly a potential partner in the future. You never know who you'll meet here.
Upgrade your Complete experience with the Networking lunches. In the private dining area, you will get to network with, Armand, Speakers (when available) and Armand's VIP guests. This is where the deals happen and where you need to be. More deals are done over meals than anywhere else.
Saturday Night Networking Party
At this point in the event, you are 2/3 of the way through. Your brain is almost hemorrhaging due to information overload and now is the perfect time to relax and have fun. With each event, on Saturday night, they have a networking party that is second to none. It's always something exciting and a great to make new contacts and get your name out there.
Armand has already given $350,000 in past events giveaways over the last 15 years. You get to be the judge at this event. Armand has students who've been working hard for several months. This event is where they showcase what they've accomplished and how they did it and why they should win the Better Your Best contest.
This contest has a Grand Prize of $25,000.00. They already of several judges in the audience but each year the crowd acts as a judge for the presentation aspect of the contest. You get to help choose who wins the Grand Prize. Next year it could even be you
A historic event in a historic landmark. 
Las Vegas – Historic and Iconic Golden Nugget Casino. 
In searching for a venue for Complete Seminar, Armand wanted something iconic to represent what his team believes to be a revolution in learning and business development. Las Vegas fit the bill, but not just any part of Las Vegas… they decided to go with "classic" Las Vegas at the historic Golden Nugget Casino.
The meeting space is amazing and perfect to accommodate all of our attendees. We are so excited about this, the planning has already started to create an event which you'll never forget.
Armand took over the whole convention center.
Insane Bonus Prize: 7-days Caribbean Cruise
To be qualified to win, you just need a ticket and be there live in person. 
This is not just any cruise, you'll be going on vacation with Armand and several of his high-end coaching students. What better place to build a business than on vacation, especially when it's FREE!
This is NOT some cheap cruise certificate… this is a real cruise that his family and Armand, as well as many of his coaching students, will be taking. Armand guarantees you'll have the time of your life!
Meet Allure of the Seas – Royal Caribbean International:
7 distinct neighborhoods:
Boardwalk – outdoor playground, restaurants, the Aqua Theater Dive into Aquatic entertainment

The Pool and Sports Zone – hang ten of the high seas, climb high above the ocean, hit the green surrounded by the big blue, basketball, the H2O zone 

Vitality at Sea and Fitness Center – gym, massage salon

Youth Zone – indoor playgrounds, the Adventure Ocean Youth Program, Royal Babies & Tots Nursery, the team of DreamWorks

Entertainment Place – Chicago the Musical (fame, fortune, and all that Jazz), movies in the 3D theatre, casino, luxury dining rooms, world-class cuisine

Central Park – take fining dining to a new level, cafes, restaurants, experience the art of Romero Britto

Royal Promenade – festivals, parties, bars, shops, jewelry, accessories, Starbucks, the Cupcake Cupboard, room with a view
General Ticket – $297 from $497:
3-day live complete seminar
Thursday night welcome party
Complete official Swag Bag
Complete official t-shirt
Complete official Journal
Premiere Ticket – $497 from $997:
All that is included in the General Ticket, plus…
Daily Catered lunches
Video recordings of the seminar
VIP Ticket – $997 from $1,997:
All that is included in the General and Premiere Ticket, plus…
VIP meet and greet with the speakers
VIP dinner Friday night
VIP seating at the event
50% Off Discounts Tickets Expiring in 9 Days
100% Money-Back Guarantee
If at the end of the first day you don't feel that Complete is everything that they claimed it would be, then simply contact one of the staff members and they'll direct you to get your 100% Money Back!
*Notice: Due to high event costs that are required months in advance, no refunds will be issued after October 1, 2018. Before buying your ticket, please note – you are committing to attend. They will not be able to offer refunds after October 1, 2018.
A Complete Event that Armand Morin extremely invested in. The speakers, the schedule, the networking parties, the contests, the launches, the breakfasts, the location. Everything is world-class.
A very well organized event that Armand wants to be special.
Just by attending Armand's presentations, you'll be able to speed up your business growth. If you're an intermediate, advanced, or even an experienced marketer, Armand will provide you with secret strategies that work. Sometimes his tactics can be called unorthodox, but what matters the most is the results.
And I've seen amazing results by following Armand's lessons in the Marketing University.
This event will skyrocket your marketing skills as all the speakers are marketing experts sharing powerful strategies you can use today.
From paid advertising, the multi-million dollar frameworks, social media plans, to Amazon, business financing, and a lot more.
Every speaker is hand-selected to teach you a specific skill or strategy you need to know in order to boost your business growth. Things change fast especially in the marketing world, and former strategies might not work in today's markets.
Armand highlights: there are 2 ways to learn. Either you learn by trial and error, which takes too much time for the majority of people. Or you can learn from someone who has already done what you want to do. 
Plus…you have the chance to network with other marketing legends, Armand's students, and other entrepreneurs. 
Plus…you have a chance to win the $25,000 contest.
Plus… you have a chance to win the 7-days Caribbean cruise.
If you can travel in Las Vegas at these dates, don't miss out! This event is huge.
That's it, another review has finished, here on Web Market Support. I look forward to seeing your next success story after the event in  Las Vegas and I am waiting for your comments and thoughts. Till next time…
Disclaimer: I'm promoting the Complete Seminar as an affiliate. For more information, I refer you to the Disclaimer page.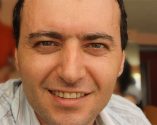 Tasos Perte Tzortzis
Marketing Specialist, Entrepreneur
Although doing traditional business offline since 1992, Tasos fell in love with online marketing in late 2014 and has helped hundreds of brands sell more of their products and services on the web.
He enjoys reading, music & arts, mathematics, chess, coffee, swimming, Audi, and playing with his kids.